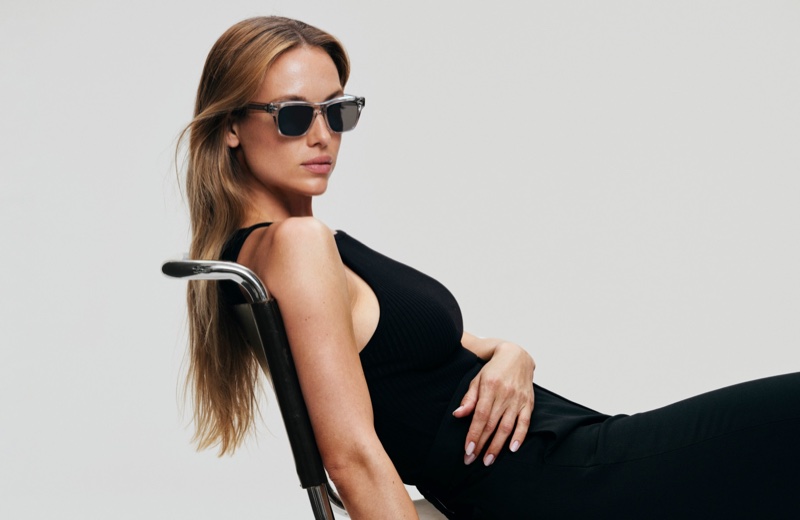 Oliver Peoples has cast a new light on eyewear fashion with its fall 2023 campaign, a head-turning pivot toward minimalism inspired by the fashion sensibilities of the late '90s. Shot by Zoey Grossman, the campaign shuns the environmental backdrops of past campaigns with models Hannah Ferguson, Maria Borges, and Lucky Blue Smith in the forefront.
Oliver Peoples Fall 2023 Campaign
Gone are the dazzling sceneries of California's superbloom from summer 2023 and the urbane chic of its Los Angeles-based Brunello Cucinelli collaboration. The Oliver Peoples fall 2023 studio images take on a zen-like clarity, allowing the eyewear to come into its own.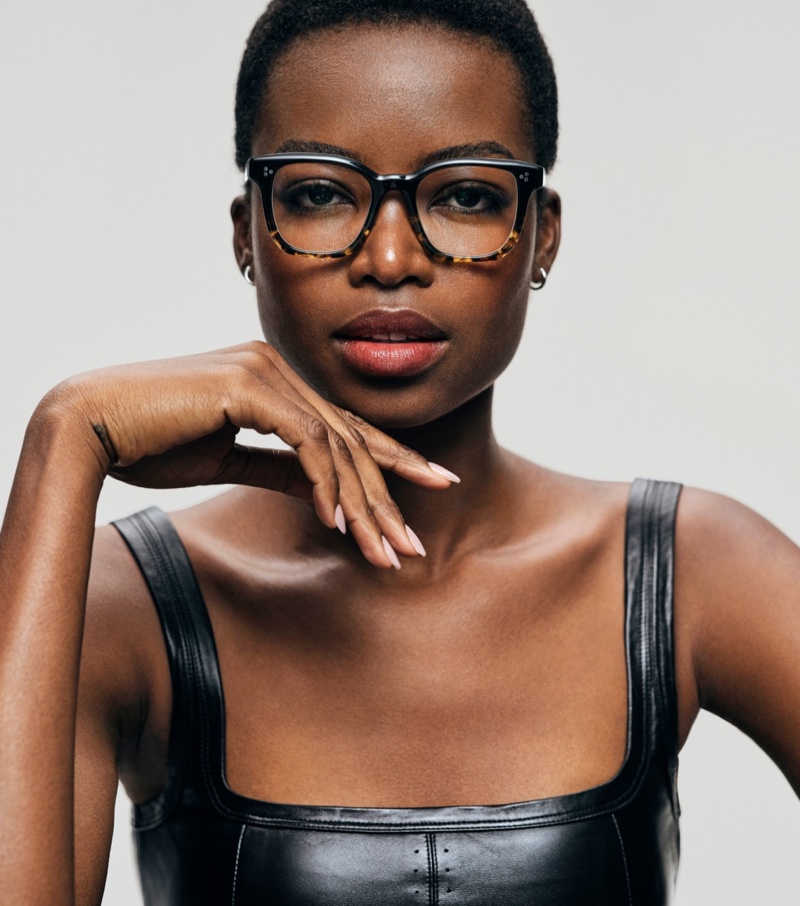 One striking image features Hannah and Lucky, both donning the Oliver Sixties Sun from the top sunglasses brand. It's a frame that blends retro charm with modern sensibility, flaunting a square shape that's underscored by a drastic angled bevel.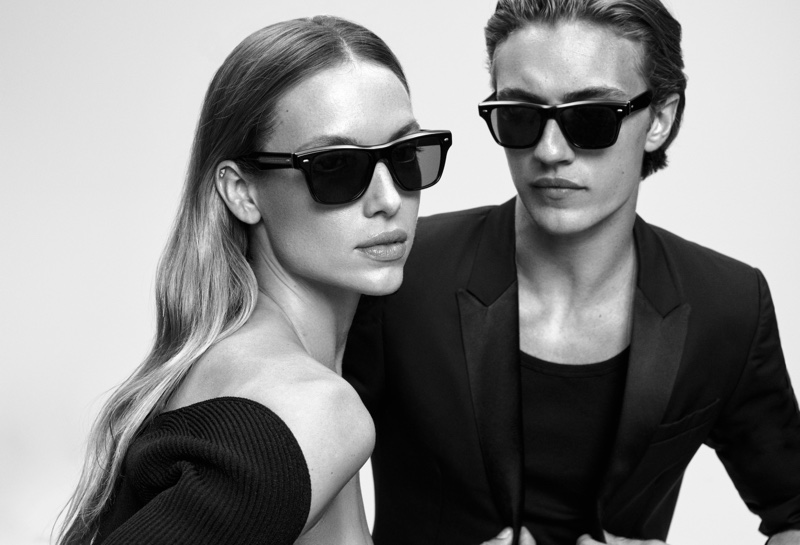 Maria Borges brings allure to the Lianella, an upswept frame with a boldly oversized shape. It's a statement piece that subtly appears, true to Oliver Peoples' commitment to quiet luxury, a term the brand was practicing long before it entered the mainstream lexicon.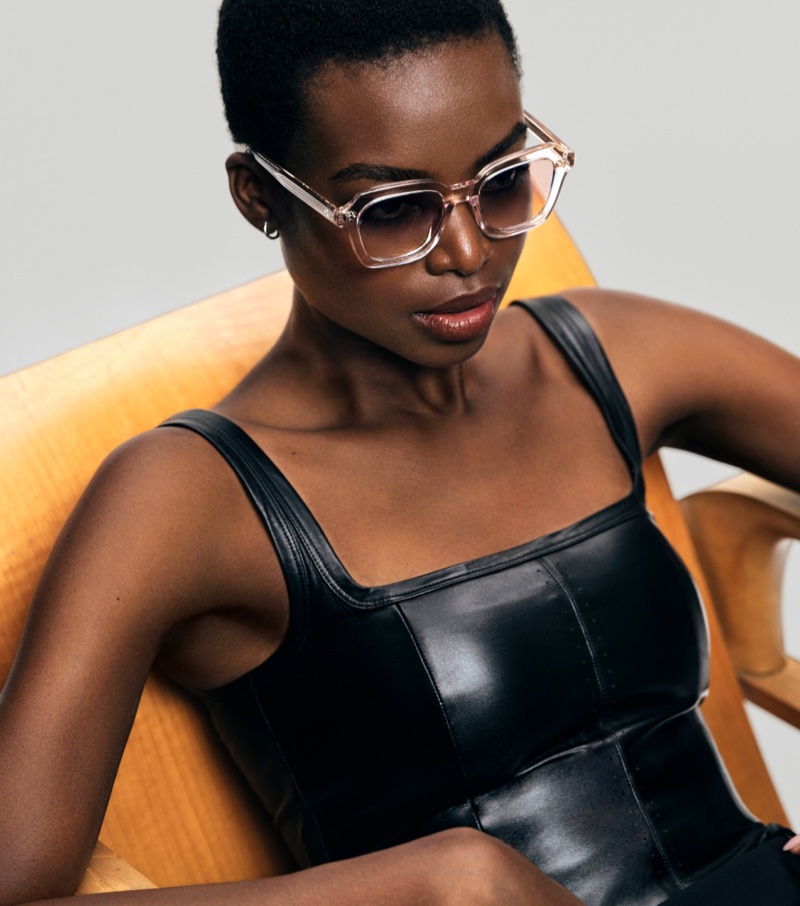 Then there's the Kienna, an optical tour de force marked by its rounded square silhouette. It's a chic blend of old and new, offering a vintage feel without veering into nostalgia.