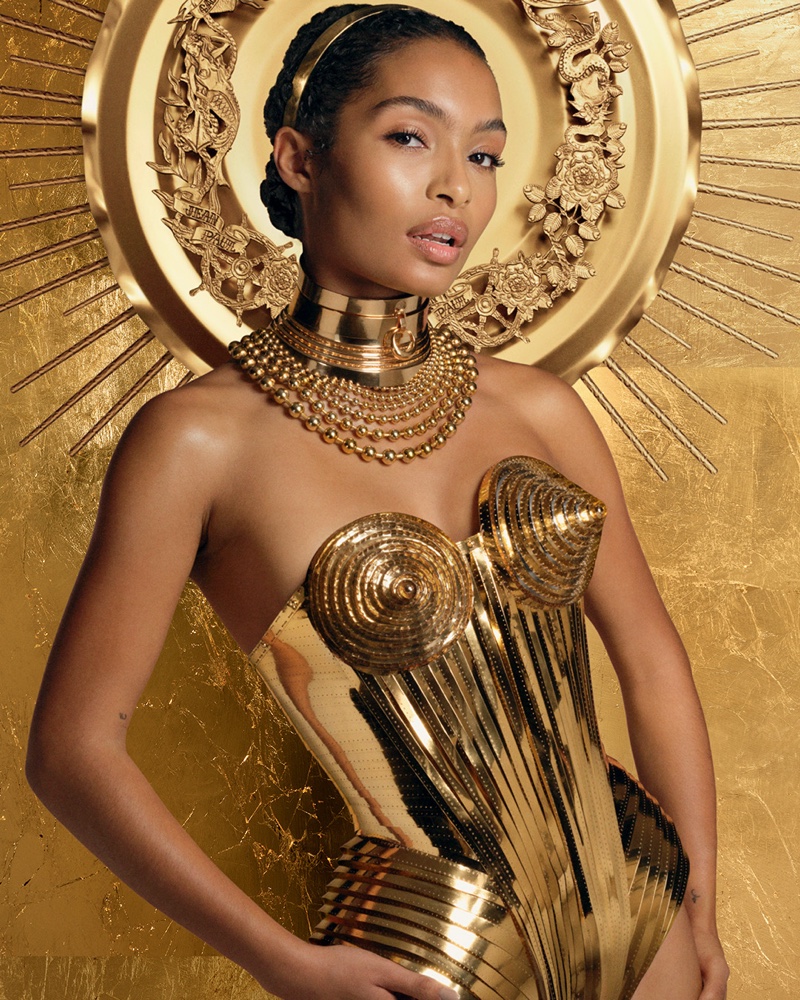 Yara Shahidi takes the reins as the face of Jean Paul Gaultier's new perfume, Gaultier Divine. In a glamorous advertisement, the Grown-ish actress is all charm and allure, donning a gold corset-inspired number and a cache of layered necklaces. The campaign features her as a golden goddess surrounded by her court.
Jean Paul Gaultier Divine Perfume Campaign
In the commercial, Yara Shahidi plays a goddess alongside models, luring a ship of sailors like sirens from ancient myths. The curly-haired star toys with a miniature boat that has male model Raphael Diogo as the captain. It has the cheekiness and glamour associated with the French fashion brand.
Gaultier Divine Bottle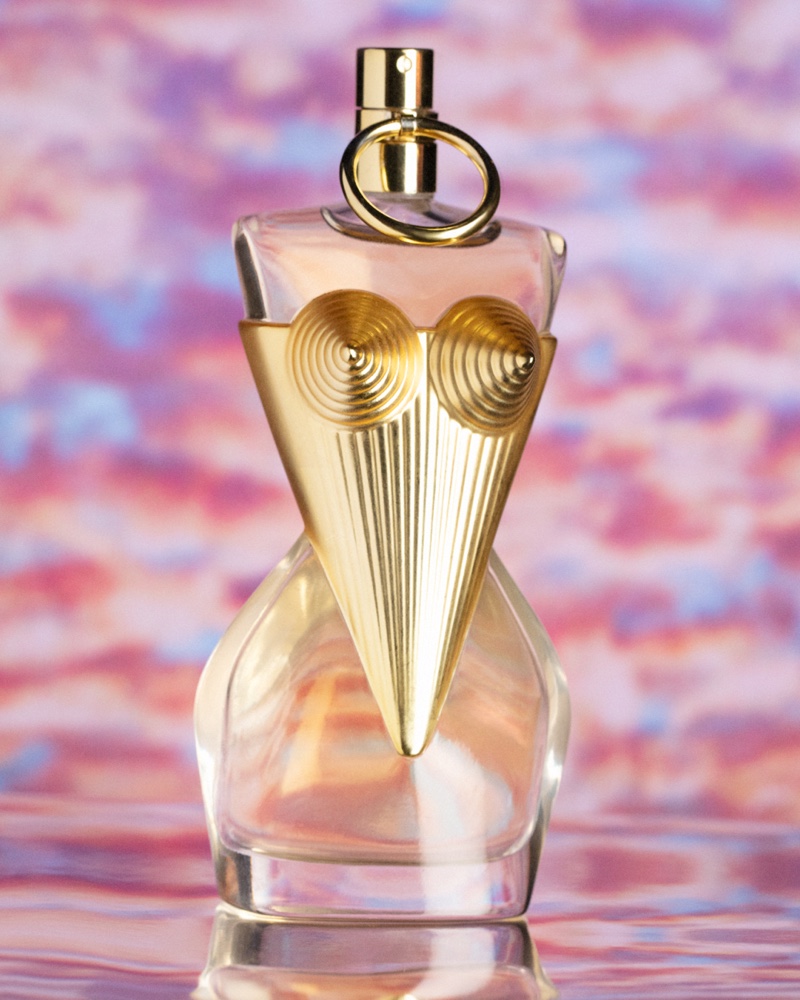 The Jean Paul Gaultier Divine perfume bottle mirrors Gaultier's penchant for timeless sensuality, borrowing its conical shape from the founder's iconic lingerie-inspired couture. It's like embracing a piece of fashion history with every mist.
The scent is nothing less than a bottled voyage through contrasting terrains, created by perfumer Quintin Bisch. It teases with marine notes of salt, brings a sense of grandeur with fleur de lys, and finally, entrances you with meringue. A floral gourmand marine—this eau de parfum defies simplicity.
Yara Shahidi: The Face of Gaultier Divine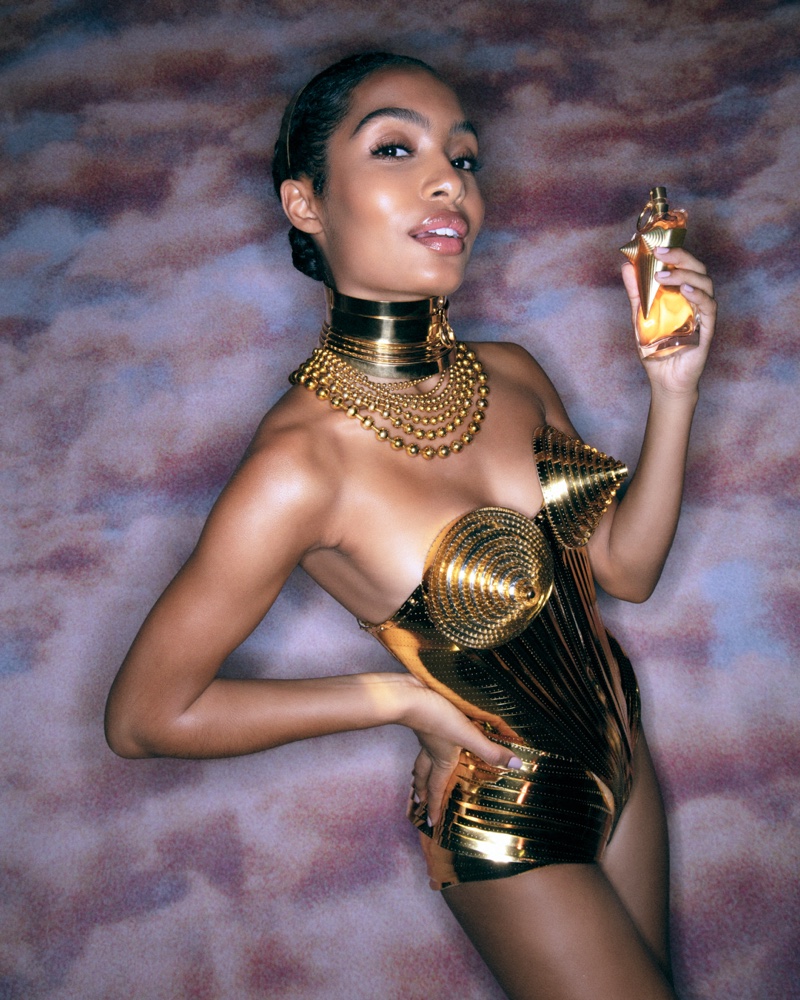 Yara Shahidi serves as the radiant face of the Gaultier Divine eau de parfum. The actress and activist brings modern royalty to the fragrance, captivating audiences in both visuals and a commercial. No stranger to fashion, Yara is also a Dior ambassador. Models Thando Hopa, Tess McMillan, and Lola Rodriguez join Shahidi in the mesmerizing visual narrative.