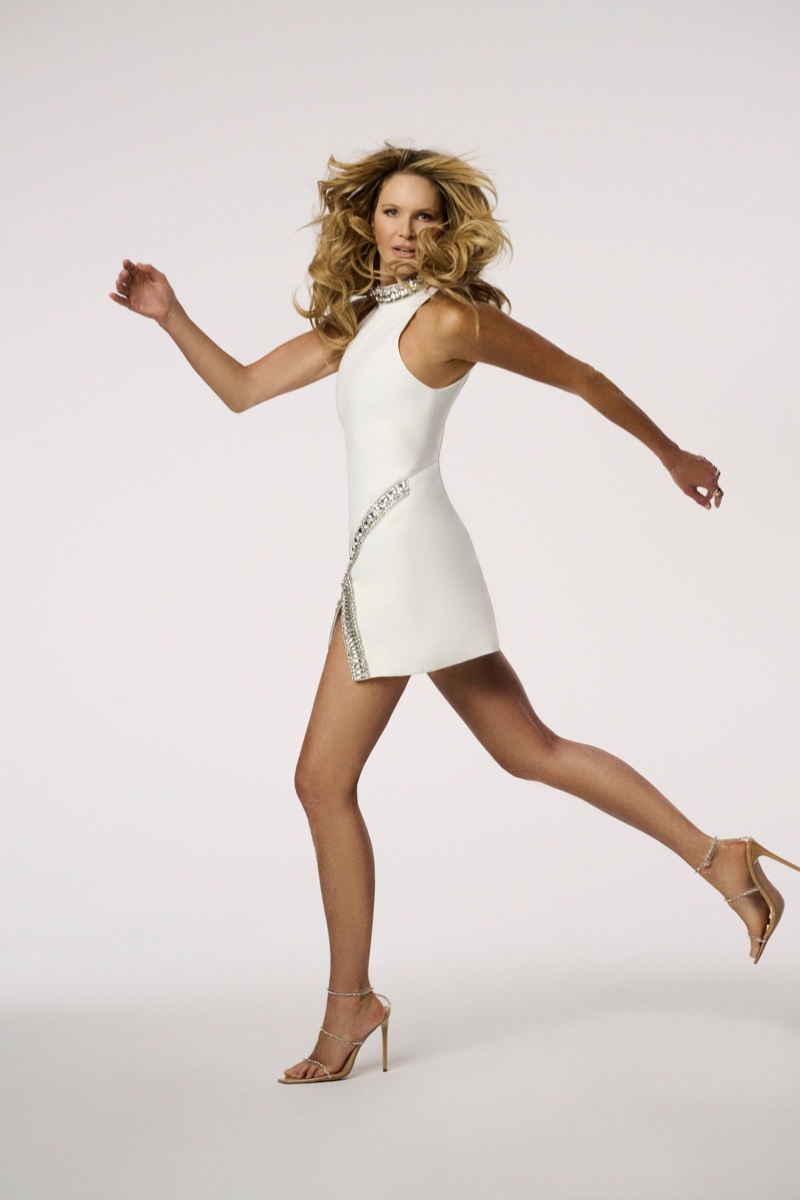 Karen Millen's Icons returns for Volume 4 with supermodel Elle Macpherson as its muse. The Australian supermodel effortlessly showcases a diverse range of styles, from sophisticated workwear to exquisite pieces suitable for special occasions.
In the past, this celebrated series has featured famous faces such as Elizabeth Hurley, Paulina Porizkova, and Helena Christensen, and it seems fitting that Macpherson now fronts the Karen Millen Icons 2023 collection.
Elle Macpherson for Karen Millen Icons 2023 Campaign
Photographer Mario Schmolka captures Macpherson in this latest installment. Her glamorous yet polished personal style shines through. Known famously as The Body, Elle flaunts her figure in these chic outfits.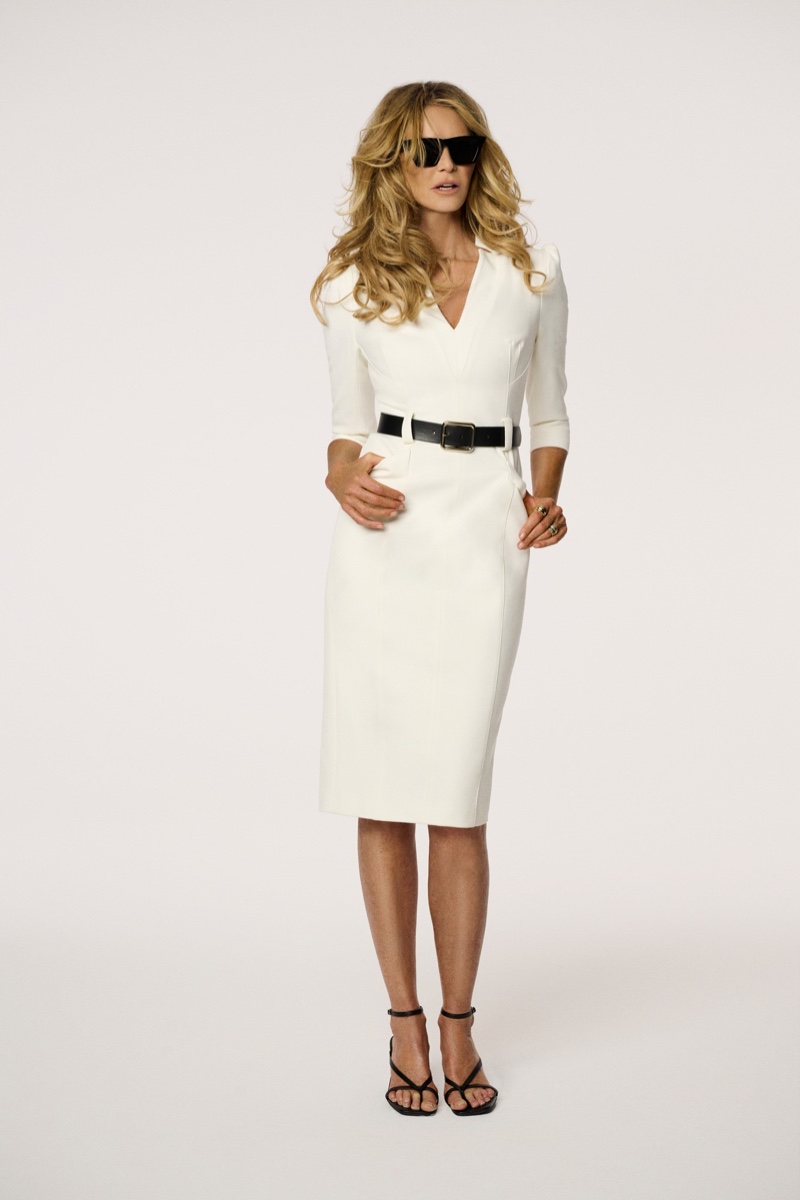 Among the standout ensembles is the Aline blazer dress, which exudes timeless elegance. Additionally, the crystal-embellished fringed maxi dress, the crystal-embellished woven thigh-split mini dress, and a pairing of a soft blazer with wide-leg trousers further exemplify the brand's commitment to versatility.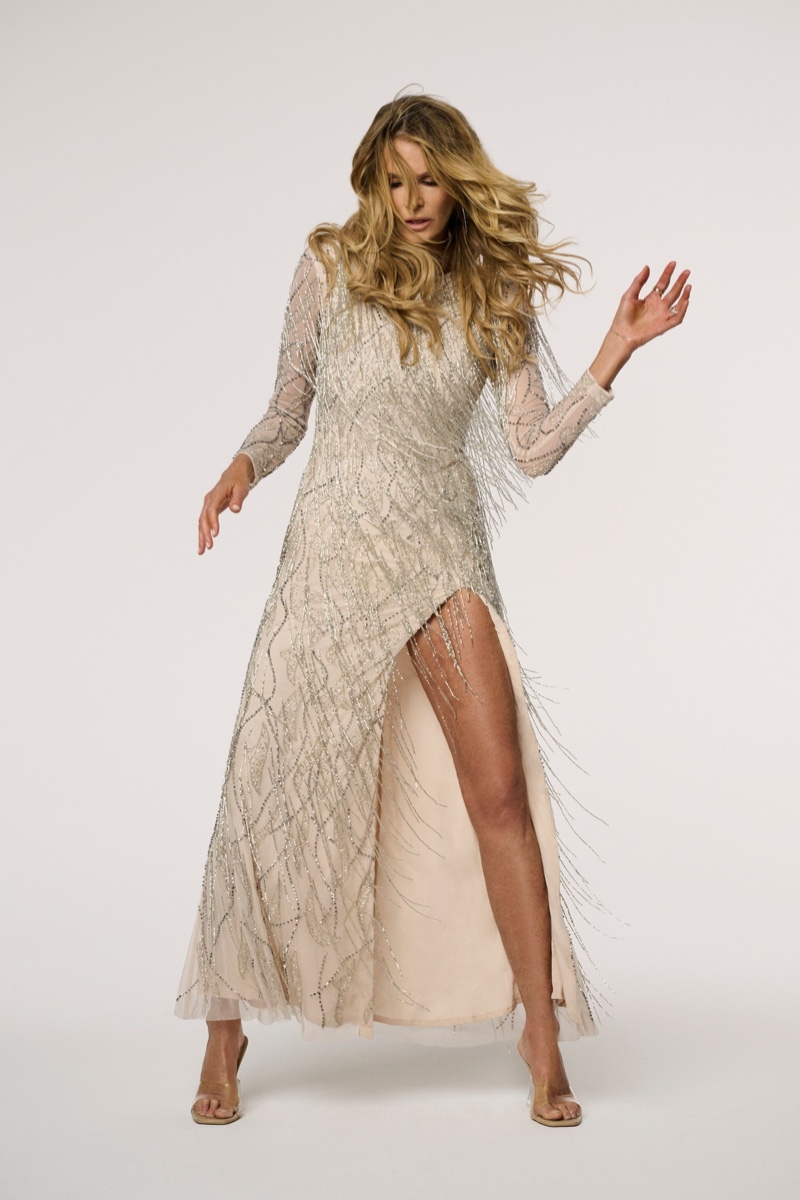 The color palette employed in this collection is a feast for the eyes. From fiery red to neon green and ochre yellow, the garments reflect a blend of bold and sophisticated hues.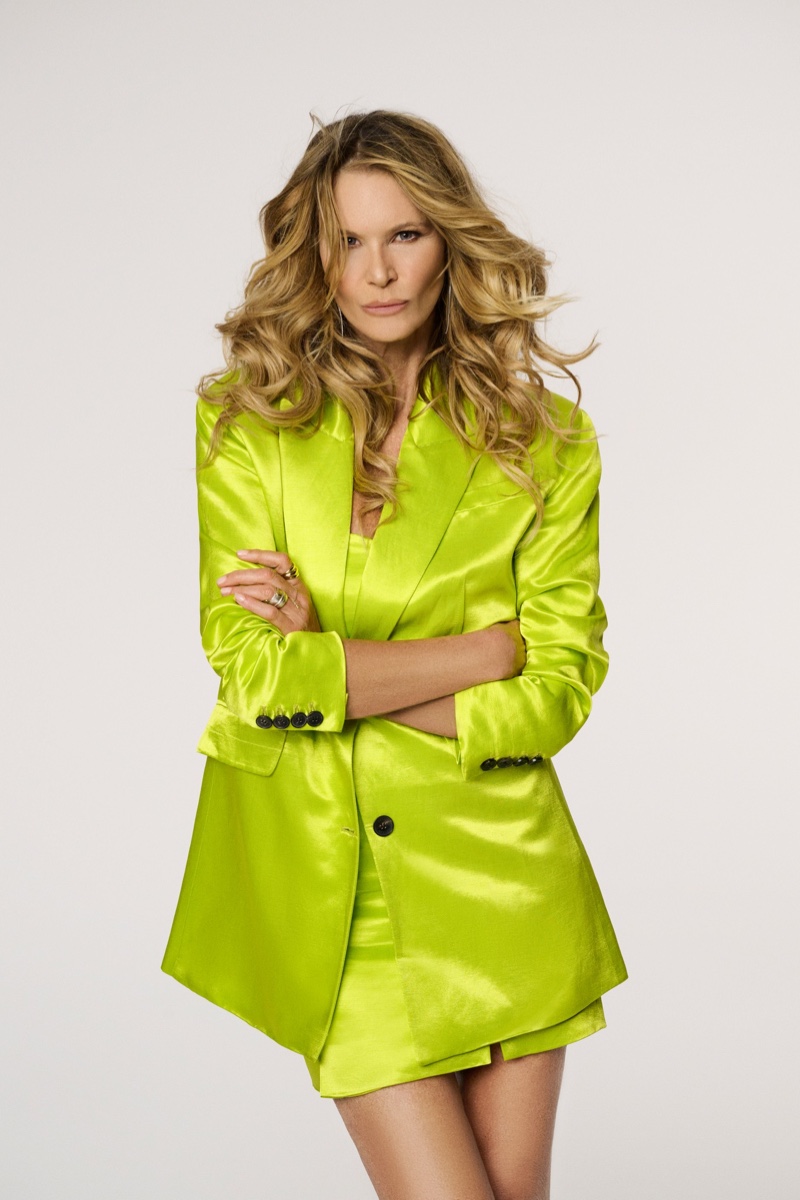 To complement Macpherson's natural beauty, renowned hairstylist Peter Savic has fashioned her tresses into captivating bombshell waves. Meanwhile, makeup artist Faustine Hornok gives her a flawless finish.