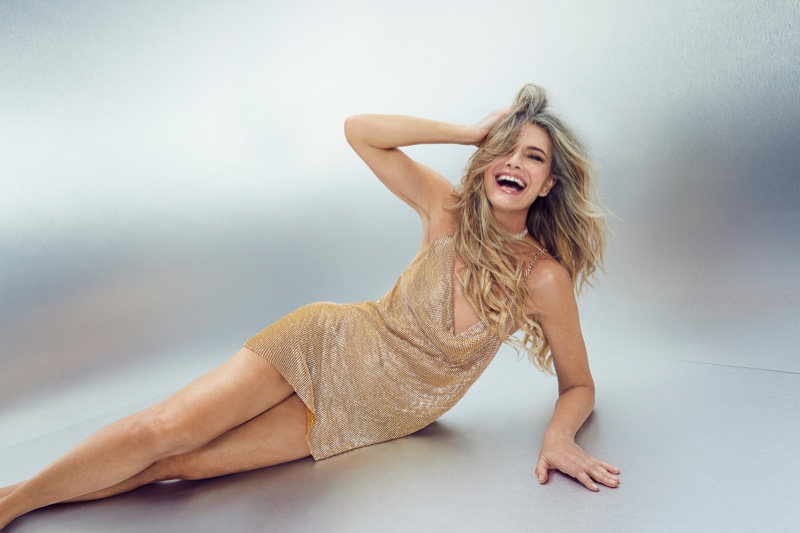 Supermodel Paulina Porizkova is the next subject of Karen Millen's ICONS series campaign. Helena Christensen was featured in the first chapter of the collection, and now, the Czech-American model takes center stage in a line that is full of bold design choices. All the looks were inspired by the modeling icon's own personal style.
Karen Millen – Paulina Porizkova – Icons 2022 Campaign
The photographs were lensed by Zoe McConnell, and they show the blonde beauty glamorously dressed in dynamic prints, vivid colors, and daring silhouettes. In one shot, Paulina Porizkova looks biker chic in an orange leather minidress complete with a zipper and belt. Another image depicts the timeless beauty wearing a pink off-the-shoulder outfit with a feathered neckline.
Related: Paulina Porizkova Stars in Rag & Bone Spring 2022 Photo Project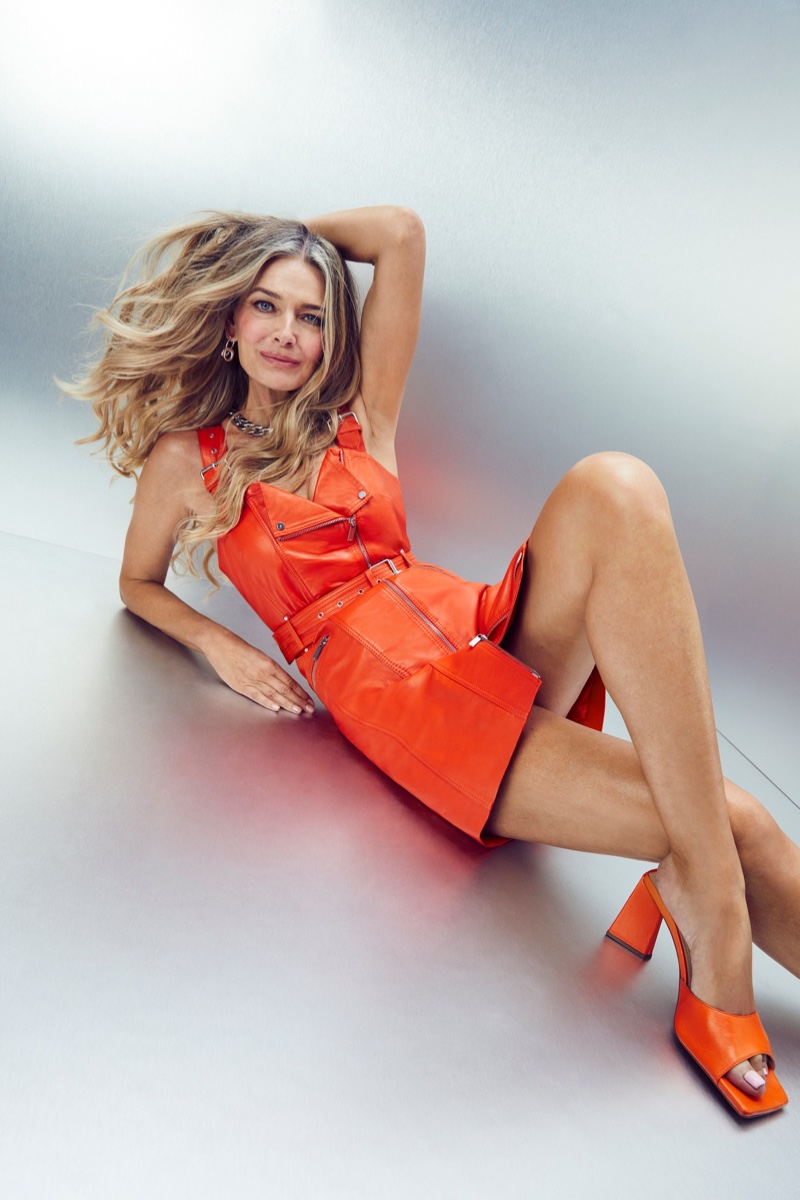 A force to be reckoned with, Paulina Porizkova achieves the rare trifecta of confidence, sensuality and everlasting effortless style. With some of her most recent campaigns deemed her most daring yet, showcasing her enviable form and natural beauty, Karen Millen continues this show stopping momentum with a bold collection exuberated by zesty, bold prints and ultra-luxe occasion wear.

Karen Millen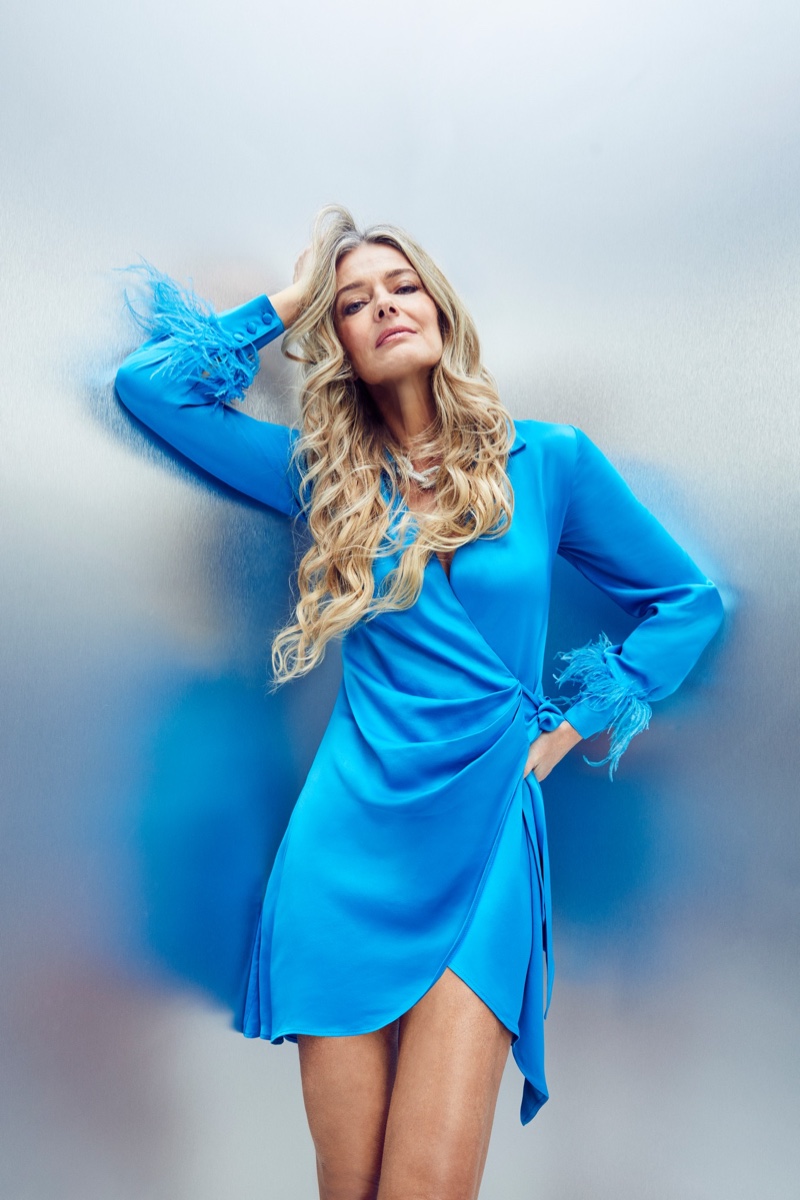 The party season is the perfect time to wear a dress made of gold sequins, which the blonde wears in multiple images. The line is currently available, and prices range from $66 to $686. In an Instagram post unveiling the campaign, Paulina Porizkova shares how much it means to be a woman of a certain age being celebrated.
"This was shot a few weeks ago, and the whole day was a pleasure. It's been a while since I got to wear bold, fun clothing on camera. (In my private life, I like both elegant and understated and fun and colorful. Depends on my mood!)" Paulina shares.