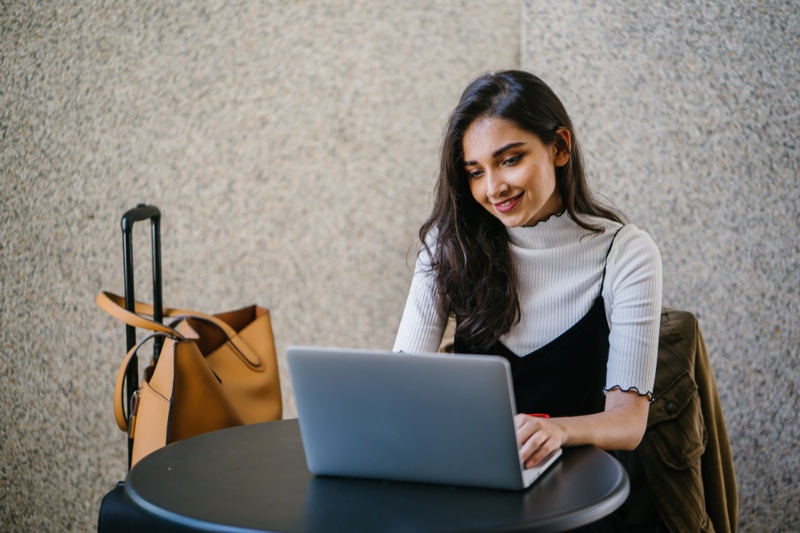 Whatever is your take on fashion, you probably can agree that it has a significant impact on the way we dress and the way we can perceive other people. One of the reasons why people despise the industry is that it's costly, and one has to spend a lot to have at least a close resemblance to the models from the glamour magazines.
College is exactly the time when your style taste starts forming. In addition to studying, you start to watch fashion pages on the Internet and magazines. Sometimes you want to look like a cover model. But it's still expensive! This is where you are wrong. In this article, we'll tell how to play the fashion game when it comes to layering clothes, color combination, where get inspiration and more for you to be able to make bold moves and win. 
Sources for Your Inspiration
When it comes to styling your looks, the only limit you should consider is how confident you feel wearing it. The beauty of fashion nowadays is that it's (finally!) places an accent on individuality rather than on the clothes. And you can source your creative outlooks from various ways: from watching the runway shows to searching for something in the attic to surfing online on Pinterest – literally, anything there is at your service. There are a few secrets, though, how you can create a stunning look for free or a small investment. And let's start with layering. 
Slay the Layer
Most girls avoid doing it just because they don't know how to layer dresses or are afraid it won't look cool enough. But it's already the second decade when layering has become kind of a fashion classic, and you don't have to research to see how it's working – go to Instagram search and type #layering in the search bar. Shirts under dresses, blouses under cardigans and sweaters, long transparent tunic-like shirts over crop tops, and a bunch of other examples. Many fashion bloggers are busy now with writing essay types of captions about how you can wear two uncombinable garments together and look super cool. You should consider this free styling service too. So what will look cool in 2020?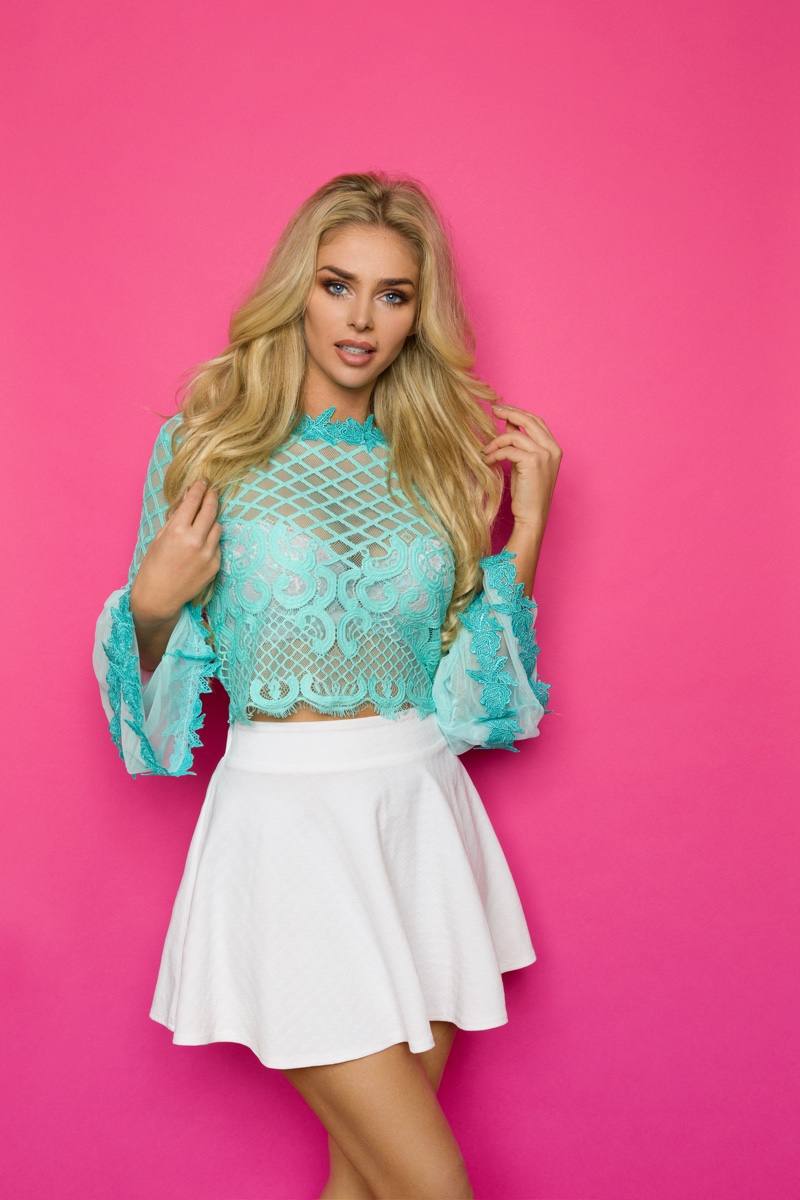 Transparent Shell with Embroidery/Other Decoration Over a Solid Shirt
Transparent buffy shells had become extremely popular last year, and this will remain a trend for the spring too. Opt for the decorated ones and pair them with the same or contrasting solid shirts. Need a bit of classy and chic look? Opt for black semi-transparent shell and pair it with a black solid crop top and pleated skirt. 
Highneck Under Flower Dress
The flower print is trendy again, and if you desperately need to play your look according to some romantic setting but don't want to get cold, pair the dress with the solid high-neck sweater that matches one of the secondary colors of your dress. In this way, you'll avoid getting a cough the next day and maybe inspire someone to write a poem or song for you. 
Printed Shirt Under Solid Sweater
It might seem like a uniform, but sometimes, especially for the college setting, this might be the classic look to do. You have a plaid shirt and a monotonous oversize sweater. Do they make a good color match? If yes, definitely wear that to school and pair with skinny black jeans and Dr.Martens' high lace-up boots. You can admit now; you didn't expect that to be a super cool look in the end, right?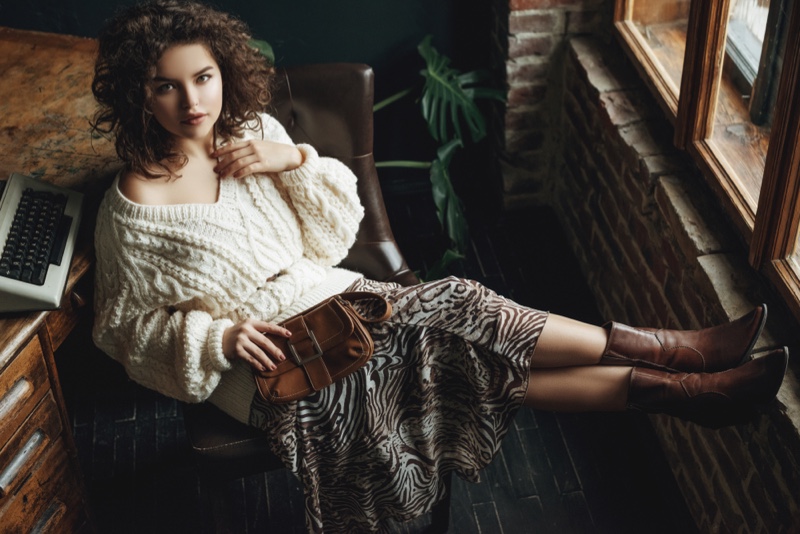 Oversize Solid Sweater Over a Midi Dress
While many think that dress doesn't need any layering, they have a very dull imagination. We can write a lot of essays on "Why Girls Should Wear a Sweater Over A Dress." The critical thing here is to keep a print either on the dress or on the sweater. Ideally, the dress should have a bell-like bottom, and the sweater is without a hood (or with one in case your dress is somewhat sport-ish like). Pair those looks with ankle boots or ugly sneakers to have a complete version or rebel romantic or dreamy competitor.    
Get Similar Prints Together
We all know the checks print, but they come in different colors, sizes, and various materials. Clashing them together (like checked coat and pants with a solid shirt) and you'll have an exciting mix that is usually a massive no in the fashion. But if it looks good to you, why not?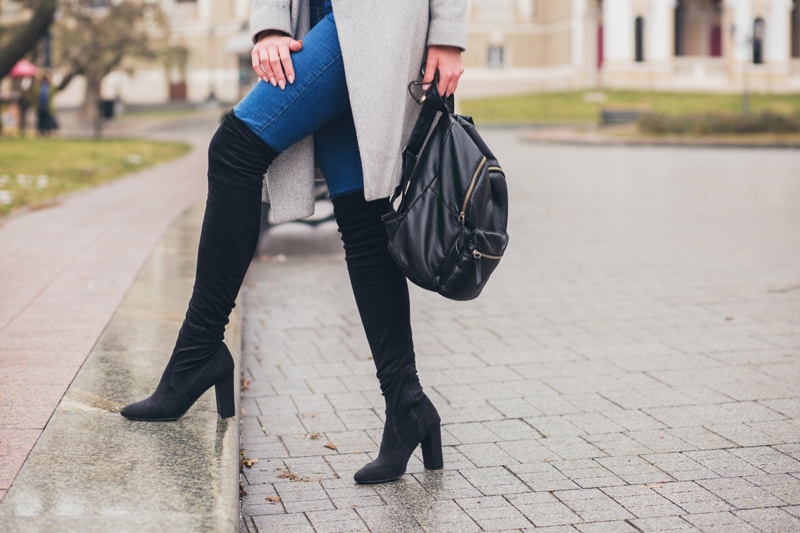 Skinny Jeans Inside the Knee-High Boots
This is also layering, and it looks fantastic with a medium-length wool cardigan and a scarf. Pair it with a military-style hat, and you're ready to rock it. 
Jumper on Jumper
This is a convenient and stylish solution when it's cold enough, but you don't feel like wearing a coat or jacket. Choosing contrasting jumpers, one oversized and one that fits you well, will give you a good cozy look. Wear them with relaxed jeans, tote bags, and slip-on Vans/Converse to have a complete look or the most comfortable and stylish person in the world. 
Dressing cool is a talent, indeed, but this is the one you can develop by trying thins, layering them, adding accessories, and so on. And the best part? You don't always have to buy new items to refresh the look – raid your friends/family wardrobe for the needed garment, and we're sure that with time, you'll be the one who writes the extended essay captions under a picture of a girl who wears a fresh look.