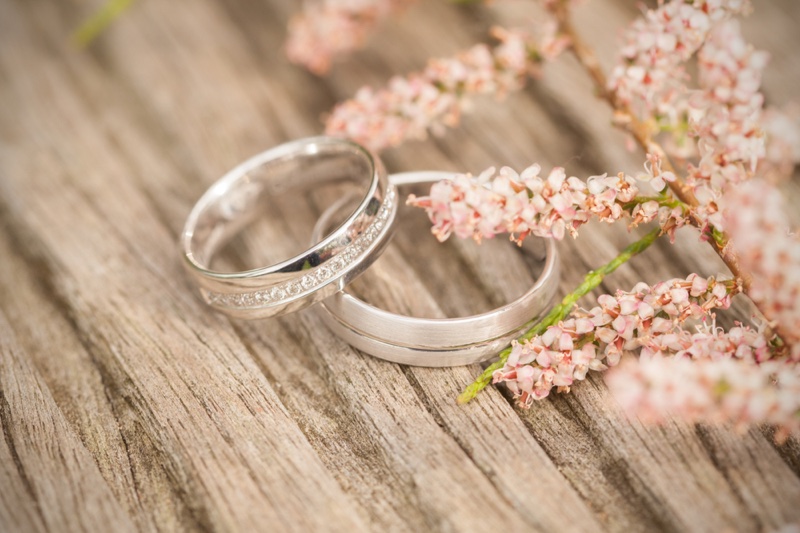 It's wedding season once more. Which means one thing: a hot crop of dazzling new wedding accessories that absolutely must adorn you and your spouse to be. These eight are trending in 2020 — see if you can work them all in on the big day.
1. Customized Engagement Rings
You could pick up that perfectly nice engagement ring sitting under the glass. Or you could work with your jeweler to craft something that'll turn heads for years to come. The choice is yours, and you know what you have to do.
2. Tungsten Wedding Rings
These aren't your dad's tungsten rings. The modern version of these rings are faultlessly crafted, timely and tasteful tributes to your enduring love. With so many varieties, including yellow and rose gold-lined pieces, you'll have no trouble choosing the one that fits your personality like a glove.
3. A Straw Handbag
Country bride? City groom? It matters not. This year, straw handbags fit in anywhere. Choose a simple rattan pattern that matches your outfit. And don't be afraid to actually use your bag as it's intended. A travel pack of tissues goes a long way at the altar.
4. A Frontless Dress
In 2020, "backless" might as well be spelled "been there, done that." Not to disparage a legitimately classic wedding look — no-back gowns and dresses will always have a place at the altar. But this year is all about the sorta-retro frontless look. As long as you won't call it a trench coat.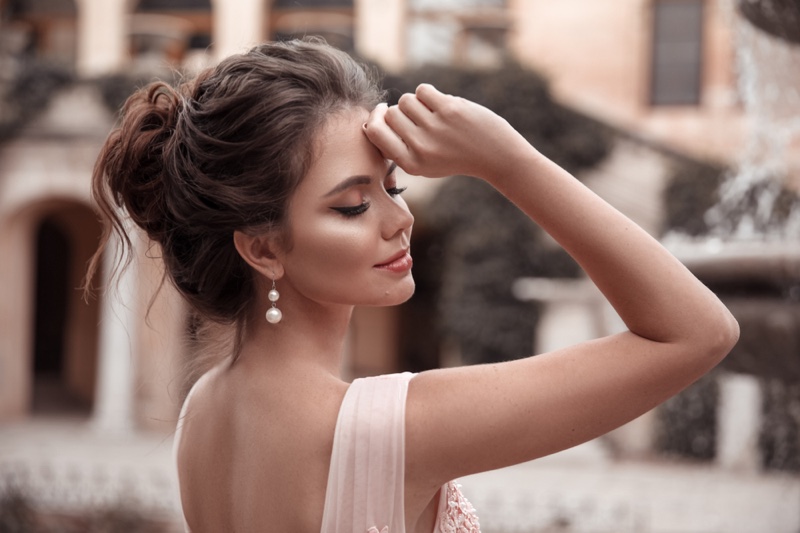 5. Pearls, Period
Pearls are rarely a bad idea. Don't overdo it — less is more, circumferentially speaking. A modest necklace and perhaps a single bracelet should do it. For an alternative look in a dark-palette wedding, consider black pearls
6. A Retro Veil
Veils themselves are kind of retro at this point, but this year is all about the seriously retro look. We're talking pre-electricity milkmaid with a dash of Romeo & Juliet. Don't overplay it — as with pearls, less really is more on the veil tip. But do play it, if you're into that.
7. A Cowboy Hat (Yes, Really)
They're not just for grooms. Not anymore. Nothing says "getting hitched" like a show stopping bridal cowboy hat. Don't go overboard on brim size, but do bring the color, especially at an outdoor ceremony. Nothing pops quite like an off-hue brim against a natural backdrop.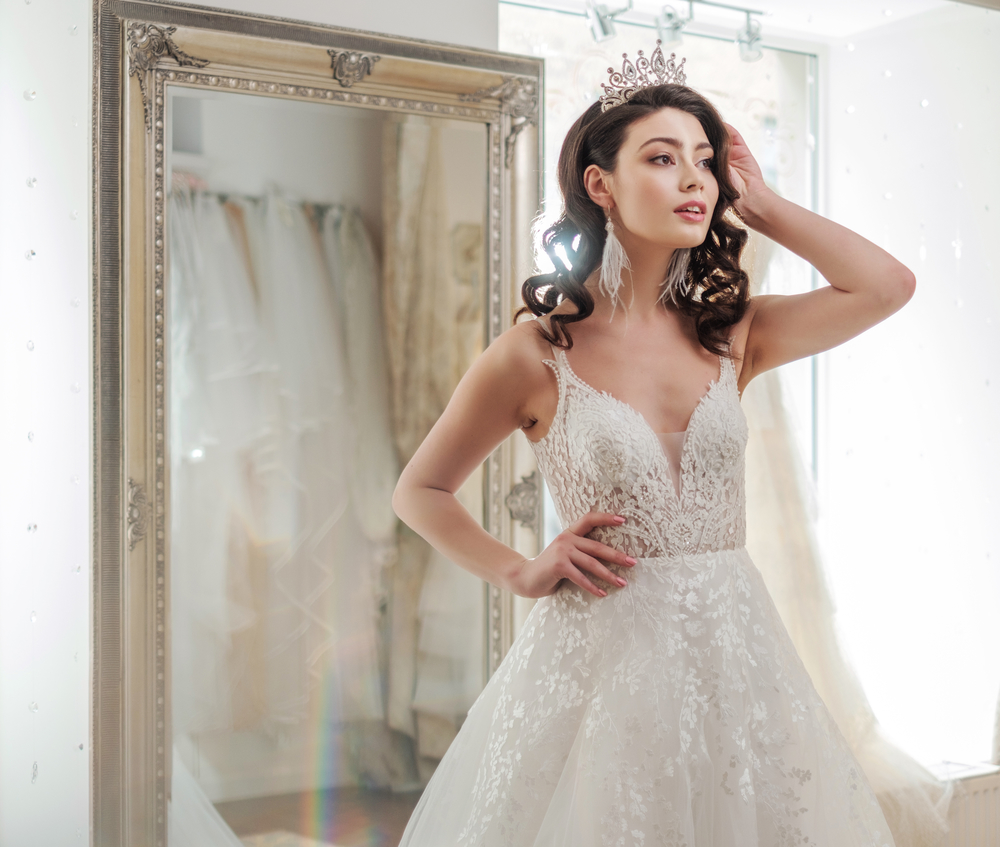 8. A Bejeweled Headband
Cowboy hat too much? Fine. Opt for a moderately low-key alternative: a bejeweled headband, pearls optional. You'll need to match your headband pretty much perfectly with your dress, so bring it up early with your stylist. 
Make It a Night to Remember
These eight wedding accessories will make your nuptials one to remember. But they're just the appetizer course. The real treats, and the ones that (like it or not) your guests are more likely to dwell on as memories of the big day fade, are the set pieces you and your planner are no doubt working tirelessly to perfect as you read these words. Take the time to get it right — you only get one shot at this.