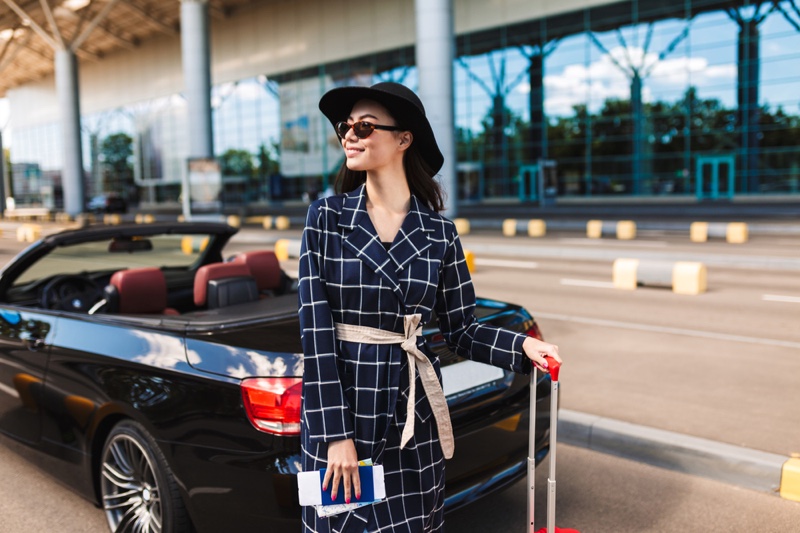 You've chosen the destination, found bargain flights and you're ready to head off on an adventure, but not until you've packed! Travel fashion is a funny thing, take us humans out of our usual daily routine and we find ourselves in a clothing panic and end up boarding the plane in 10-year-old harem pants, flip-flops and a questionable hoody. You want to be comfy, but you also want to look like a respectable individual. Finding the balance of comfort, functionality, and style can be tricky but luckily, we have a few top tips to help you out when embarking on your next trip. This is a zip-off cargo pant free zone…

Do Keep It Basic
When travelling, basics are your new best friend. Try to aim for the perfect capsule travel wardrobe, this way your pieces are easily styled and paired together. If you keep it fairly neutral you don't have to worry about clashing colours either. Stock up on good quality basic t-shirts, a Breton top, well-fitting jeans, a t-shirt dress and a couple pairs of shorts. A denim jacket is always a good staple too! Try to keep your look simple and stylish, stick to similar colours and you will be well on your way to a travel-friendly wardrobe.
Do Stick to Natural Fibres
Unless you want to sweat to death in polyester, it's better to try to stick to natural fibres when packing for your travels. Nylon is another man-made material to avoid like the plague especially when experiencing warmer climates. Sure, that top might look pretty but it won't make you feel too good after a morning hike! Instead, choose natural fibres such as cotton which is more comfortable to wear, breathable and won't cling to you in the midday sun.
Do Pack an Oversized Scarf
An oversized scarf is always a top choice for travelling as it can easily double up as a useful blanket when you're feeling a little chilly! When sitting on the aeroplane or riding in an air-conditioned bus, it can get surprisingly cold so simply wrap up in your giant scarf and feel smug in your new-found warmth.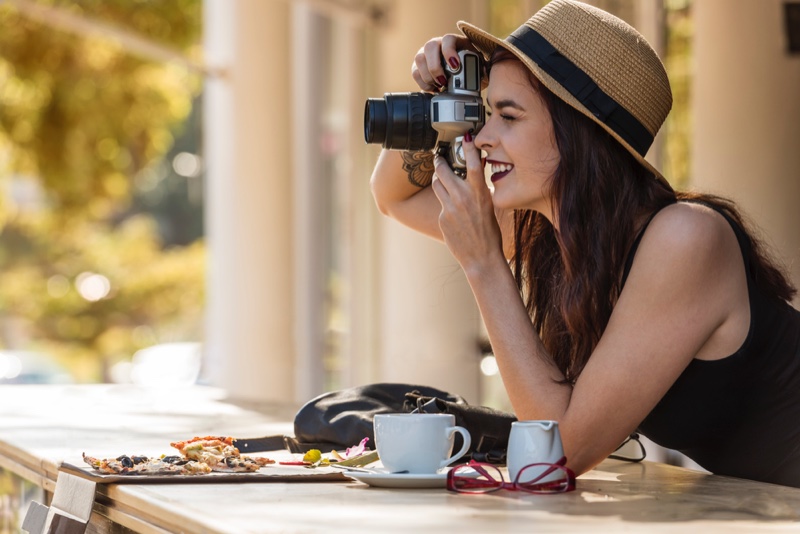 Don't Overthink It
When going abroad, we tend to panic at the last minute and end up either wasting money on new items of clothing we don't need (unless it's a giant scarf) or packing items we haven't worn since circa 2008. Don't panic! The key here is not to overthink it, pack your favourite items, the ones you wear all the time anyway. Unless you're heading out to the jungle or the desert there's really no need to go overboard with new clothing. Keep it simple and make sure you have a good base of staple items.
Don't Forget to Respect Other Cultures
Obvious but easily forgotten if you're packing in a rush or haven't given much thought to your clothing choices in terms of your destination. It's very important to be mindful of the country you're visiting and to respect other cultures. A little pre-research is required here just to be on the safe side. For example, you might want to pack a scarf to wear inside temples and places of worship. You may also need to cover up a little more than you do in your own home country, so just bear that in mind when deciding what to take with you. Maxi dresses are a failsafe option here, and they're easy to throw on for any time of day.