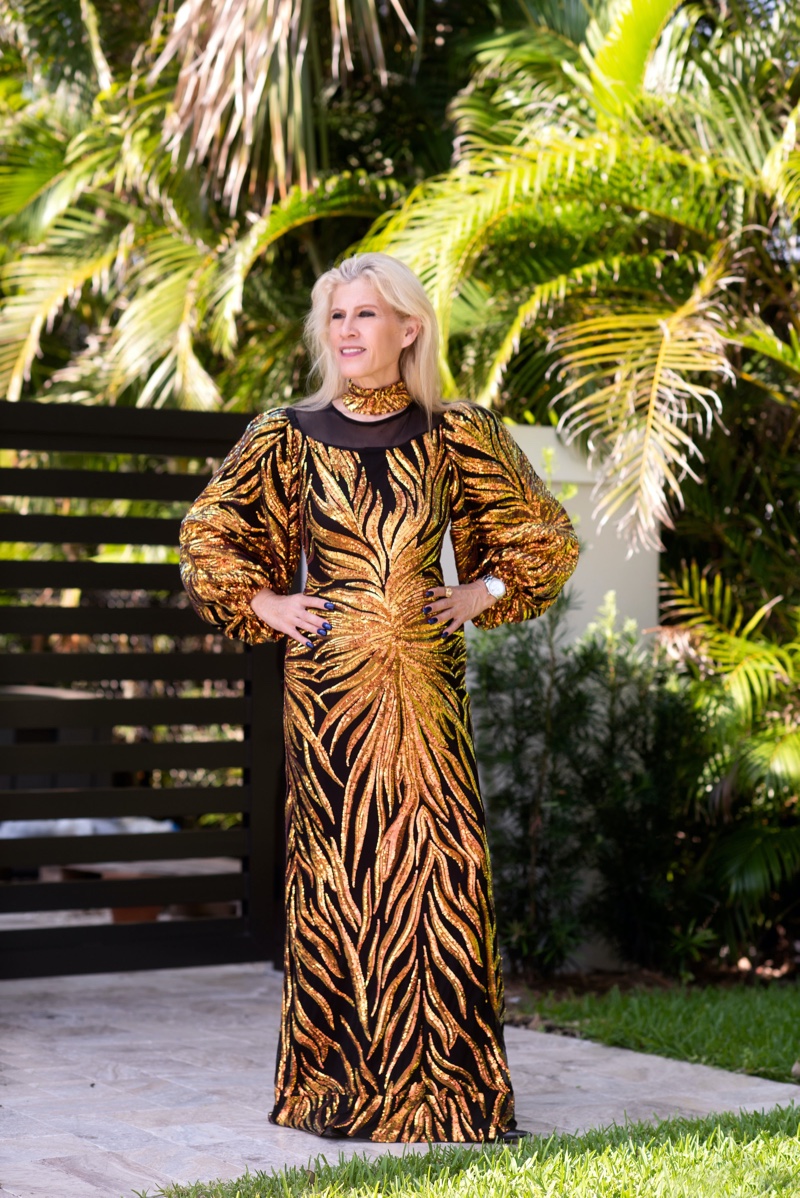 This fall season, Donna Leah, founder and designer of Donna Leah Designs is celebrating the beauty and strength of women in mind and body.  As an expression of her inner confidence, the new collection features form fitting gowns in vibrant colors. Her aesthetic uses elements of surprise with interesting fabric textures that evoke a modern feminine edge.
"Autumn can be an inspiring time to make a change. That's why I chose bold colors for my gowns as a way to communicate a message of the inner strength and positivity that we all have within us," says Donna Leah.  "It's the perfect time to try new colors as the base of a look or as an accent within the design.  I'm drawn to gem-tones including the blues of sapphires and the colors of the seasons like gold, green, and rust.  When I studied at FIT in New York, the colors of the leaves in fall left an impression on me.  That image in my mind is still my inspiration."
Donna Leah explains that she is drawn to the color of sapphire this season for its healing properties.  She noted, "For many the sapphire stone and the color is thought to bring peace and contentment to one's soul.  This became very meaningful for me as so many people are going through challenging times over the past few months.  Sapphire also is known for its energy and for helping with mental focus and order.  It felt very timely to embrace this bold color to find inner strength."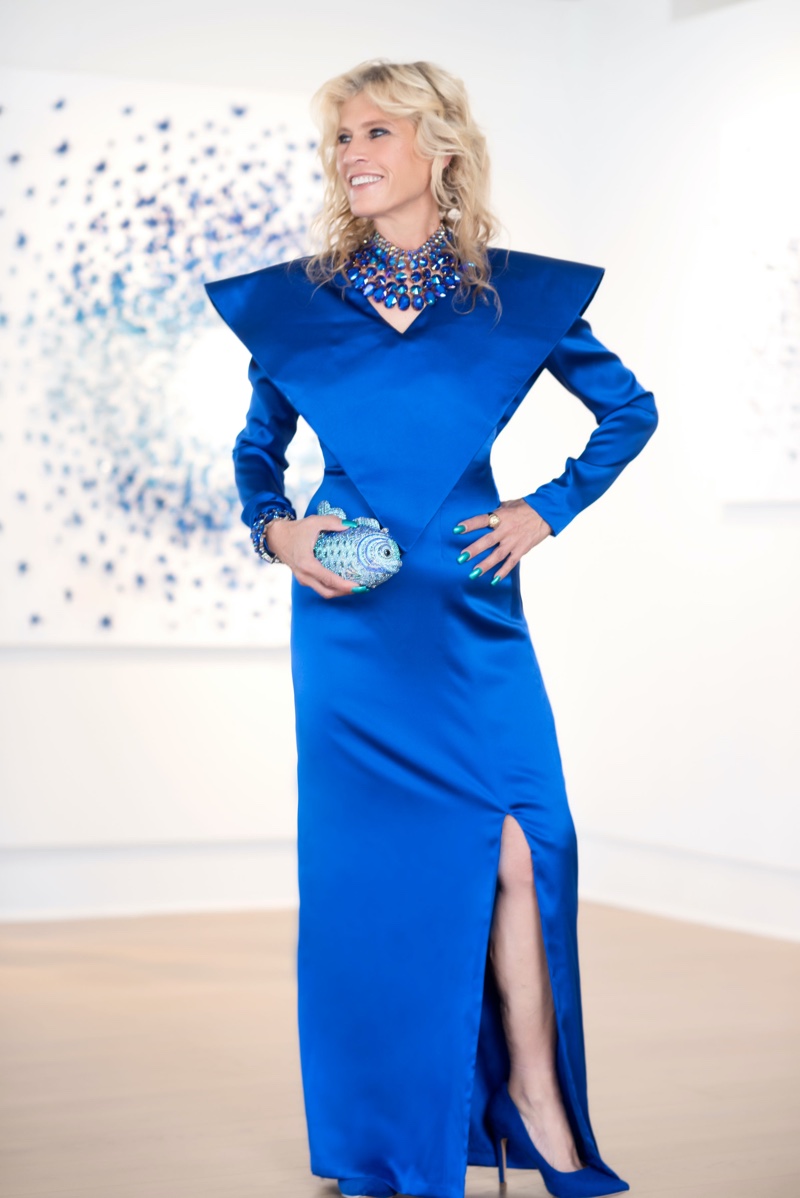 The collection also borrows tones, textures and splashes of bold color from nature including the range of greens found in trees, the patterns of the sand as the ocean's tide goes out, and the golden warmth of a Miami sunset.  "These warm colors are exciting yet comforting at the same time.  We can see a sunset almost every evening, but the beauty is breathtaking as if it's for the first time.  The way the ocean plays with patterns on the sand is never the same two days in a row.  It's this sense of wonder that I want to bring to my designs."
A consistent signature style element in all Donna Leah Designs gowns is a shawl or cape.  It's a calling to the sentiment that women should embrace their individuality, love and accept their imperfections, and be their best selves.  "I want women to feel that they can be their own superhero and feel that they have a power within themselves to feel glamourous, powerful, and happy," says the designer.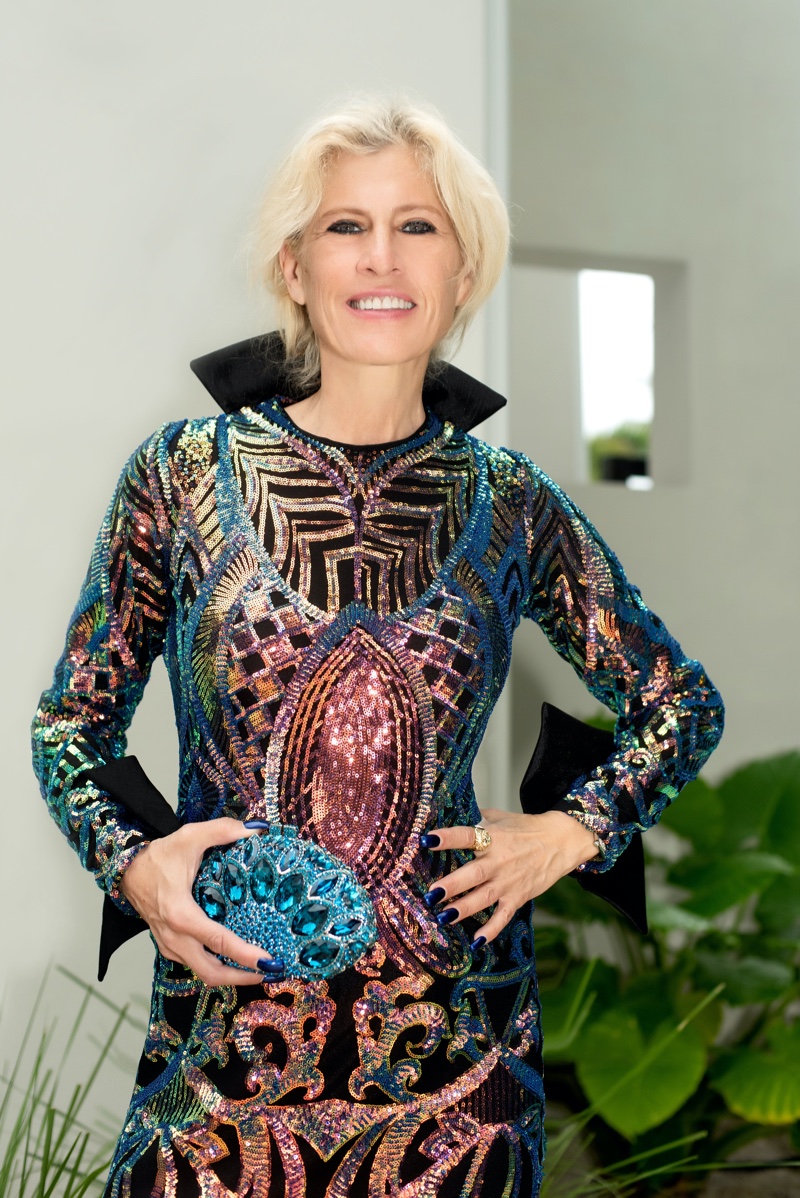 The Fall collection introduces new beaded patterns and prints in vibrant patters that range from geometric to floral, but always sophisticated. Each design starts with an inspiration and continues with a fluid sketch that is refined and reworked.  "There is something mesmerizing about sitting in my favorite spot with my sketch pad, turning inspirations of the sea or the way light hits an object, and translating it into a new design.  The process is very organic."
"This collection is like a dream come true. In my childhood, and when I studied at the Fashion Institute of Technology (FIT), I always had a passion for gowns that sparkled and gave me a sense of freedom.  I hope that women feel that they can achieve their dreams by embracing who they are and can communicate it through what they decide to wear."
Donna Leah Designs is continuing its Superhero t-shirt collection benefitting the Milagro Center in Delray, Florida.  "It has always been a dream of mine to become an eveningwear designer. The Superhero t-shirt collection supports the Milagro Center, an organization whose mission is to ensure the social and academic success of underserved children and youth through the arts, academic support, living values, and mentoring. We are helping children realize their dreams too."
More inspiration from Donna Leah Designs is on her IG.