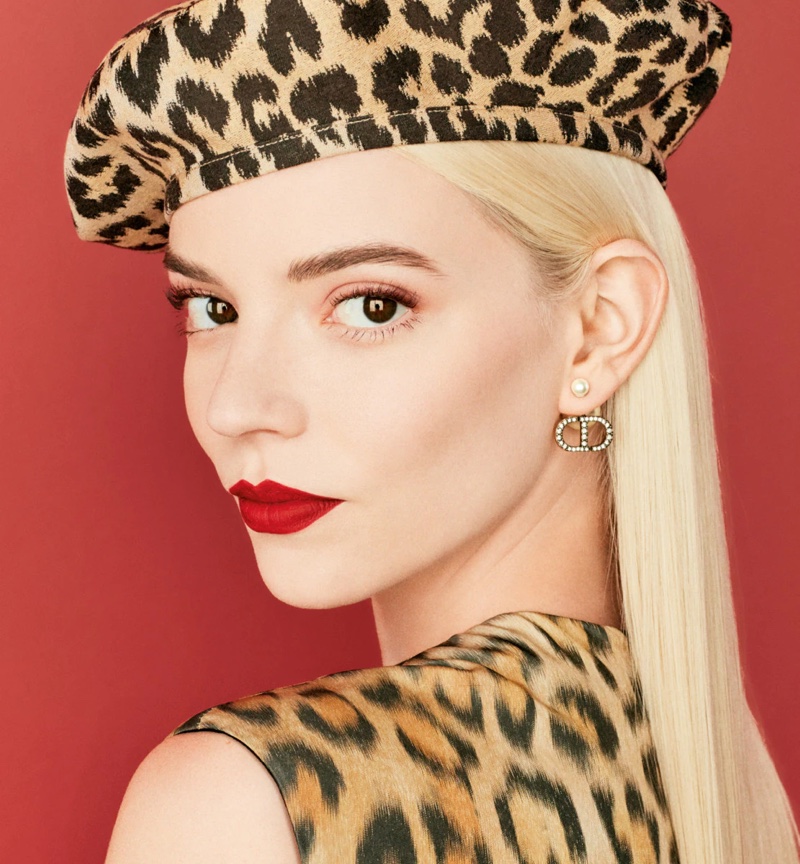 Leopard is in with the Dior Mitzah makeup collection. Modeled by Anya Taylor-Joy, the Mitzah leopard print is a timeless icon of luxury and sophistication. It has been an integral part of the House of Dior's identity since its very first fashion show held in 1947.
Dior Mitzah Makeup 2023 Collection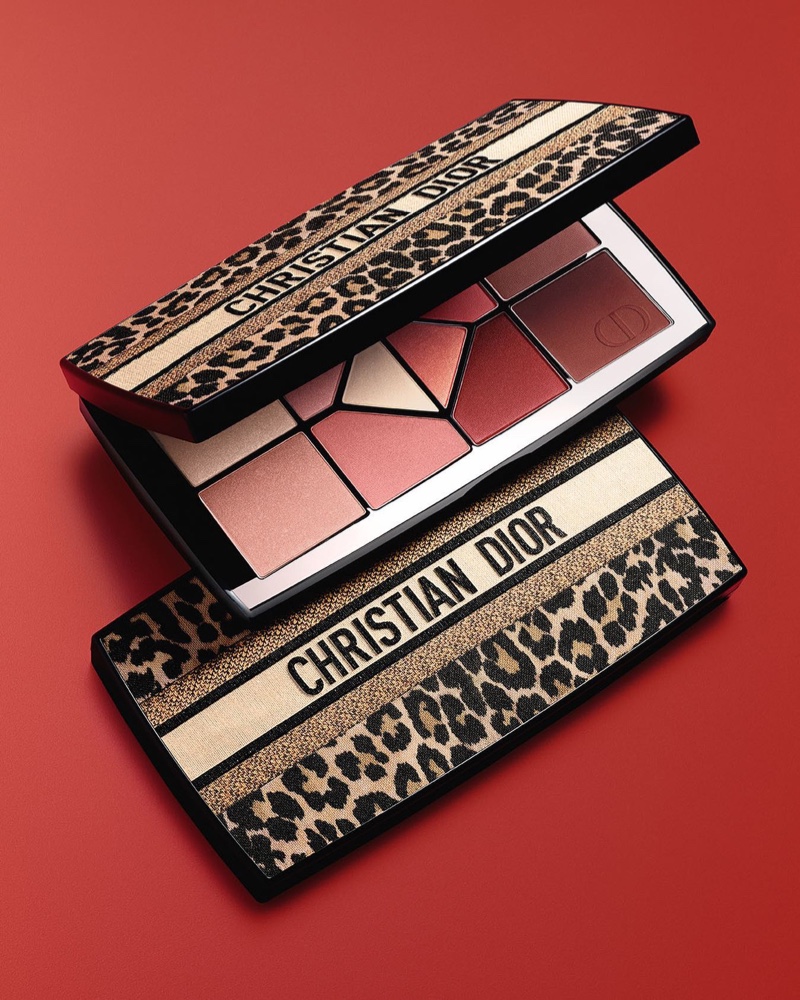 Embodying the essence of Parisian elegance, Dior Mitzah includes limited-edition makeup cases and fragrances. Anya Taylor-Joy gets decked out in a leopard print beret and top with a stunning red lip color in one image.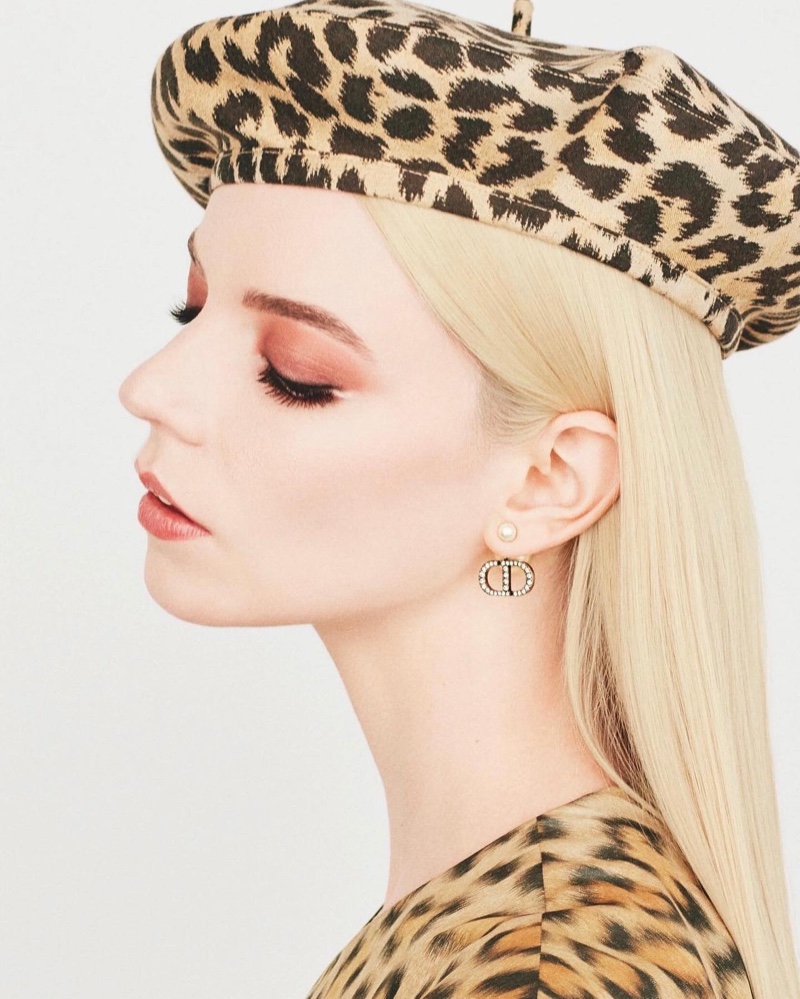 In another picture, it shows the same outfit switching to light pink lipstick and equally vibrant eyeshadow. The Menu actress also wears stud earrings showing the house initials—CD. You can also see Anya Taylor-Joy in the Dior Addict Lip Maximizer campaign. The Dior Mitzah makeup collection combines timeless leopard print designs with the signature Christian Dior ribbon.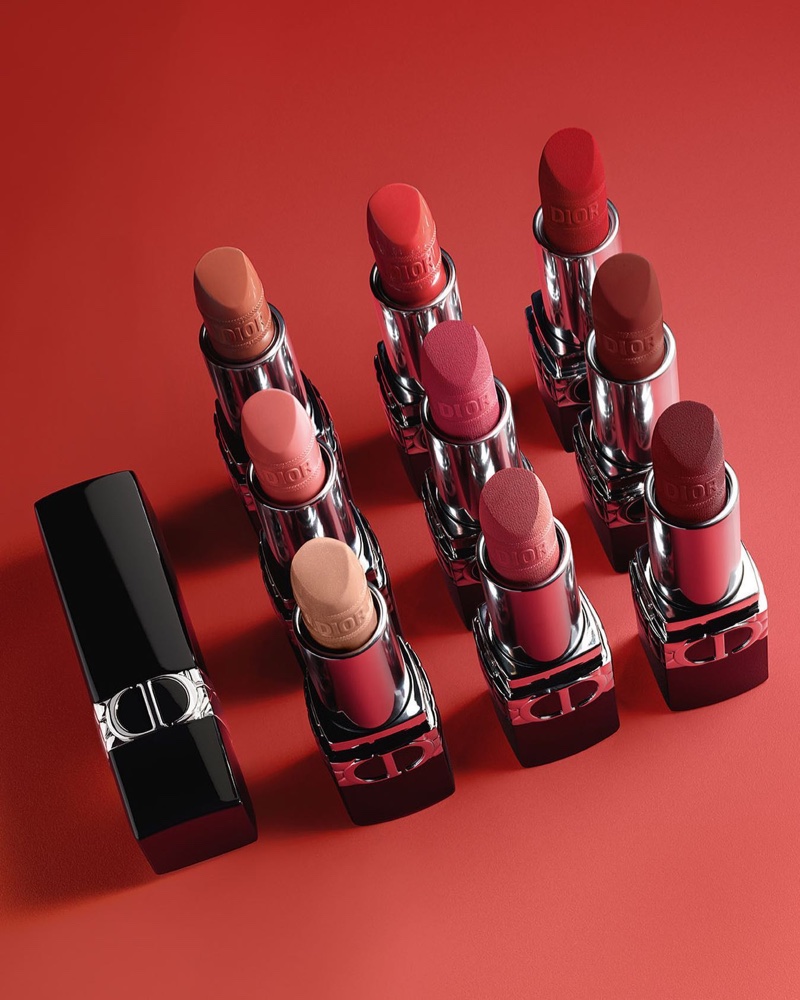 These creations offer luxury and elegance like no other. With this new collection, you can create an unforgettable look that will turn heads everywhere. The limited-edition line features the Diorshow 10 Couleurs palette, Rouge Dior lipstick, and the Dior Forever Couture Perfect Cushion foundation for a flawless finish.