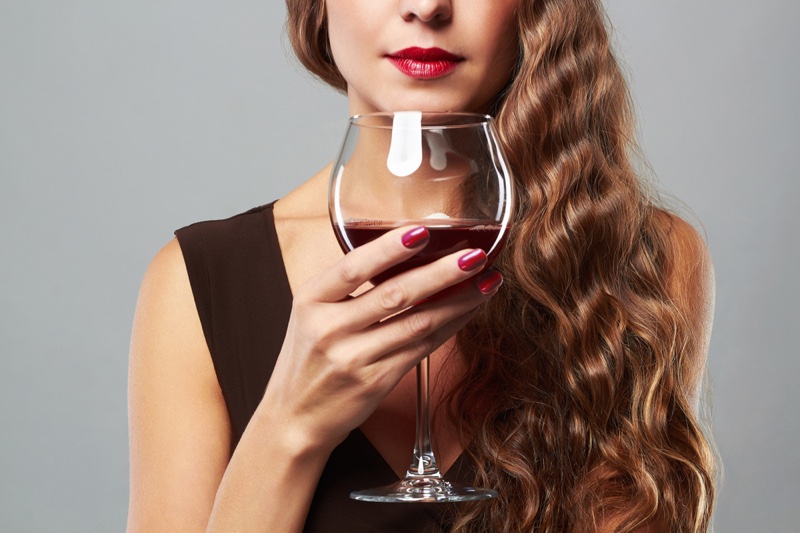 Drinking wine has been part of many people's lives around the globe. From parties to birthdays to other important celebrations, most people could never miss adding a bottle of wine at the center of the dining table. Moreover, there are other people who drink wine for fun or a way of killing someone's time. Whatever reason many have for drinking, wine has a special place in both our history and culture.
For many years, researchers have studied the content of wine and its health benefits to the human body, especially people with age. It has been asserted that drinking wine in moderation will give you tons of benefits to your health. Listed below are the different advantages you'll enjoy from grabbing a glass of red wine.
Sharpens Memory
As people grow old, their memory tends to weaken over the years. You might have experienced forgetting the phone number that you've been using for decades or forgotten the birthdays of your loved ones. Forgetfulness can be so frustrating, especially when it hinders your day to day life.
If you have been forgetful for years, you need to see a doctor because your condition might lead to dementia or, worse, Alzheimer's disease. These memory lapses are inevitable as we age, but it can be avoided from happening too soon.
However, the resveratrol content in red wine may prevent the development of age-related memory decline. Resveratrol is a compound that will protect your blood vessels and improve blood circulation, especially the blood flow to the brain. Hence, it'll improve your memory, and will give you better short-term recalls.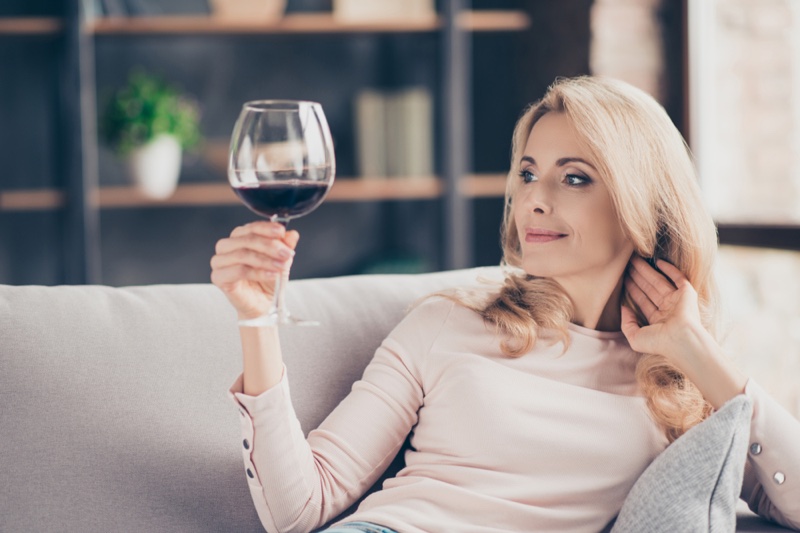 Strengthens Your Heart
The human heart is a strong internal organ responsible for supplying oxygenated blood to the entire body. It's safe to say that it's one of the most important organs in our body. However, as people grow old, the heart becomes weak. Aging affects the heart's activity and the health of the blood vessels.
Heart attack, heart failure, and coronary heart disease are the most common reasons for the death of many people nowadays. The heart may accumulate fatty deposits in the artery walls and even in the vessels, which causes a block in the blood flow. It doesn't happen overnight, occurring over many years based on your daily lifestyle.
There's a way to avoid these heart problems from developing early. The antioxidants in red wine may help you prevent acquiring coronary artery diseases resulting in heart failure. Drinking wine in moderation will boost the high-density lipoprotein levels, which are considered good cholesterol. These antioxidants will protect your heart from harmful cholesterol buildup.
Although wine consumption can be beneficial for your heart, too much can be detrimental to your health. If you have a history of alcohol addiction, most doctors won't advise you to drink wine.
With that said, if you're up for some good wine, you can purchase Sokolin Priorat Wines on sokolin.com. This site has tons of wines to choose from, so make sure to pick one that surely fits your needs. Keep in mind to know your limits and always drink moderately.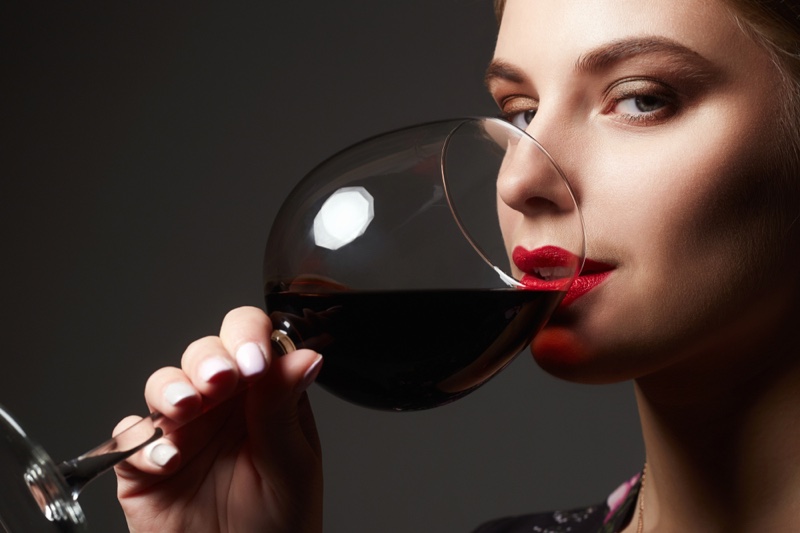 Prevents Hypertension
The structure of human arteries and other blood vessels will consequently change in time. The blood vessels are vital parts of the circulatory system. It's where the blood pressure releases force to push the oxygen and other essential nutrients to nourish tissues, organs, and other parts of your body. Moreover, blood pressure delivers antibodies and white blood cells to strengthen your immune system.
Blood pressure reading has both systolic and diastolic pressures. The systolic pressure is the numerator or the upper digit that should be 120 or below to make it normal. It is the pressure when your heart pumps the blood to your body.
On the other hand, the diastolic pressure is the denominator or the figure below the BP reading that should be 80 or below for it to be considered normal. The diastolic pressure is when your heart relaxes after every beat and pumps the blood.
Blood pressure is a measure of force that your heart applies to pump the blood and circulate it throughout your body. Hence, being hypertensive is when your heart pumps faster than normal, and the interval of time for the heart to rest becomes irregular.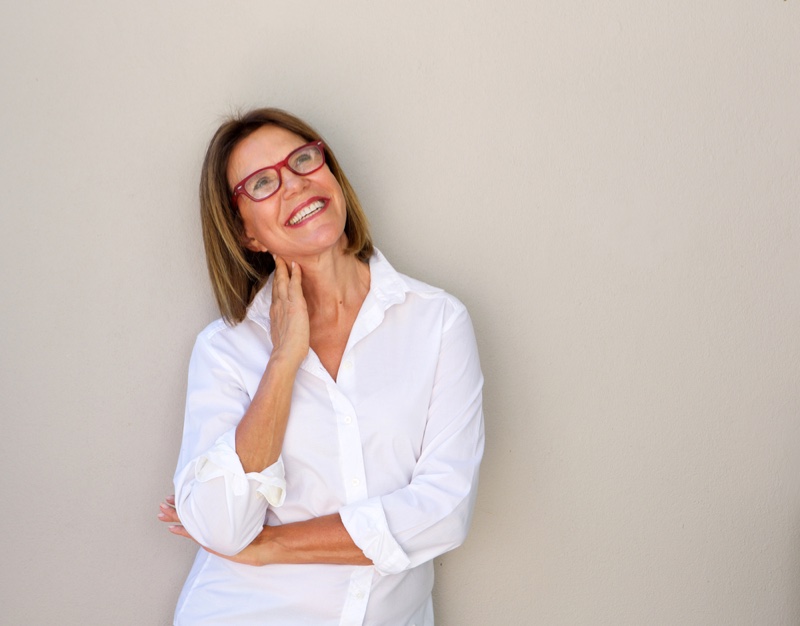 High blood pressure is an effect of unhealthy lifestyles, such as cigarette smoking, overeating, lack of sleep, lack of physical exercise, and even drinking too much alcohol. If it's left untreated, it might lead to any severe health condition. Moreover, it has been asserted from many studies that high blood pressure is linked to the acquisition of cardiovascular diseases.
However, there's also a way to help you avoid being hypertensive. The resveratrol is an antioxidant found in red wine that can decrease the chance of getting high blood pressure. Moreover, it'll increase the good cholesterol levels in your body.
Meanwhile, red wine has a compound called procyanidins. It's a compound that will significantly help your blood vessels stay healthy. It'll cleanse and lessen the fatty deposits in the blood vessels so that the blocking of the blood flow can be avoided.
Lower the chance of hypertension due to this compound content is not only exclusive to alcoholic red wine. Even non-alcoholic wine can also achieve the same effect. Hence, moderate drinking of wine can help anyone avoid the likelihood of acquiring hypertension.
Takeaway
Most people with age experience tons of health issues,  usually taking maintenance medicines for particular health conditions. However, the list of benefits discussed above from drinking a glass of wine can help one's aging body and soul. Remember to consult your doctor first before doing so. If your health permits it and your doctor allows you to incorporate drinking red wine into your diet, all you have to do is find the wine that you like.