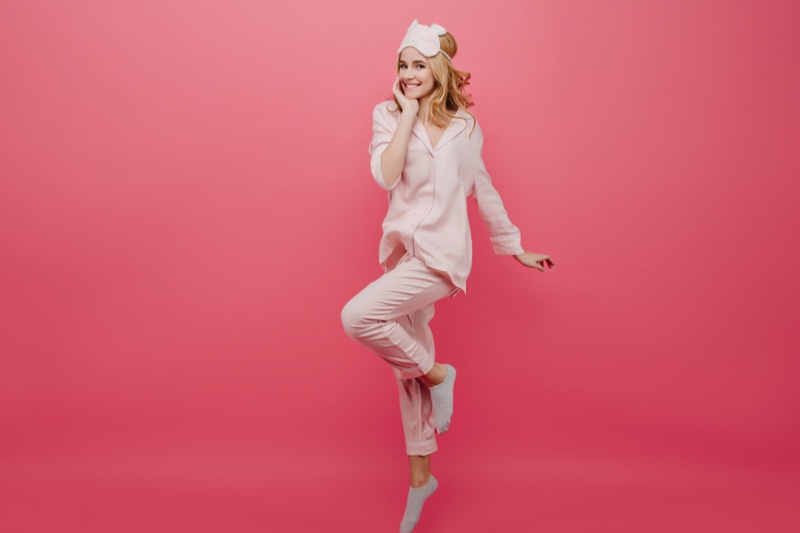 Women's fashion trends come and go quickly, but one that looks like it'll be around for a while is lounge or sleepwear. These are garments that feel comfortable against your skin and help you maintain a consistent body temperature for sleeping. They're also ideal for relaxing around the house.
If you're looking for apparel that's just right for curling up on the sofa under a blanket with a book, sitting in your favorite chair and knitting or sipping on coffee while conversing with your partner, here are some of the best sleepwear options for 2020.
1. VNVNE Women's Rib-Knit Pullover Set
The VVNE women's rib-knit pullover set doesn't look like pajamas, but you can certainly wear the set to sleep. Their simple styling and durable construction make them a fine choice for taking the dog on an early morning walk. The top has long sleeves and a crew neck, and the bottoms have relaxed hips and thighs and a contoured ankle.
2. Barefoot Dreams Namaste Two-Piece Lounge Set
This Barefoot Dreams Namaste two-piece lounge set is soft and comfortable. Both pieces have a loose fit. Many people get hot while they sleep because your body actually burns a lot of calories while sleeping. This set allows your body heat to move away from you. The material also wicks away moisture. This set is great for a lazy weekend morning or snow day off of work or school.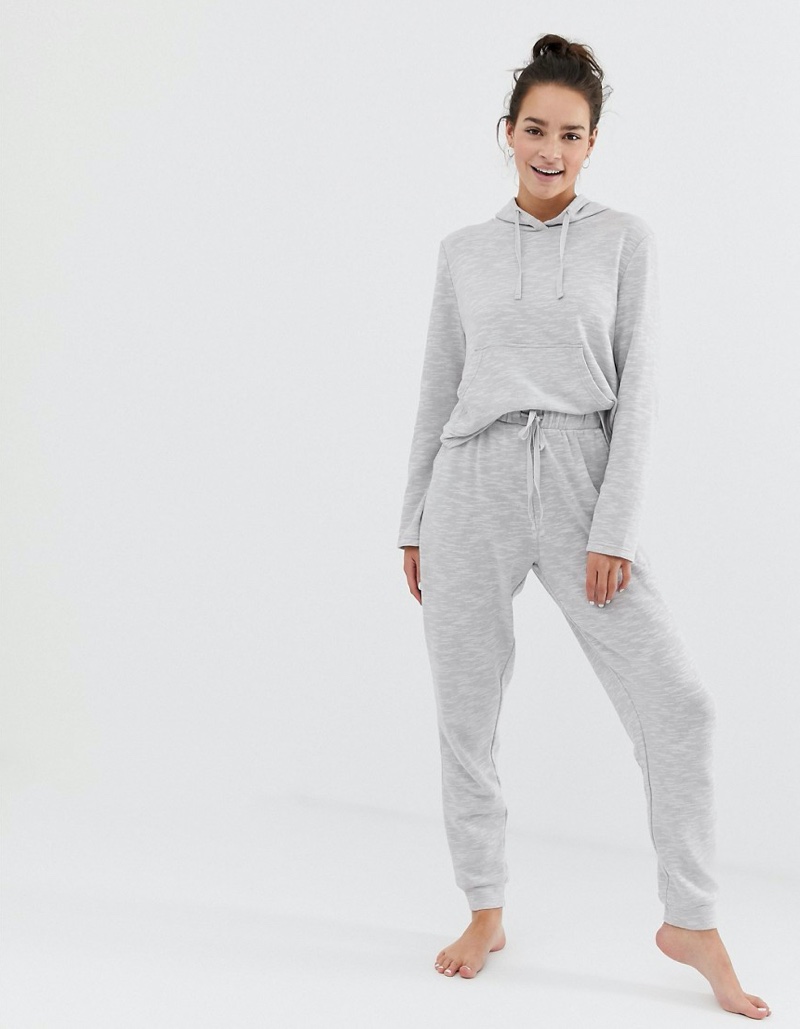 3. ASOS Design Lounge Hoodie & Jogger Set
If you have a day of errands or chores planned, this ASOS Design lounge hoodie and jogger set takes you from sleep to supermarket. The top is roomy and offers plenty of space for a tee shirt as a first layer. The soft fabric maintains its shape. The joggers have a relaxed fit through the knee and are fitted to the ankle.
4. Victoria's Secret Cozy Jogger PJ Set
This Victoria's Secret pajamas set has a relaxed fit, making it ideal for women who are in their first trimester of pregnancy, postpartum or who sometimes get a little bloated or swollen. The loose top has a crew neck, and the joggers are roomy through the seat. The long cuffs at the ankles and wrists offer comfort and plenty of stretch.
5. L.L. Bean Wicked Soft Knit Set
The L.L. Bean soft knit set looks like athletic wear, but it feels like pajamas. The slouchy top is ideal for layering. The pants include pockets that are big enough for your smartphone, wallet, keys or coins.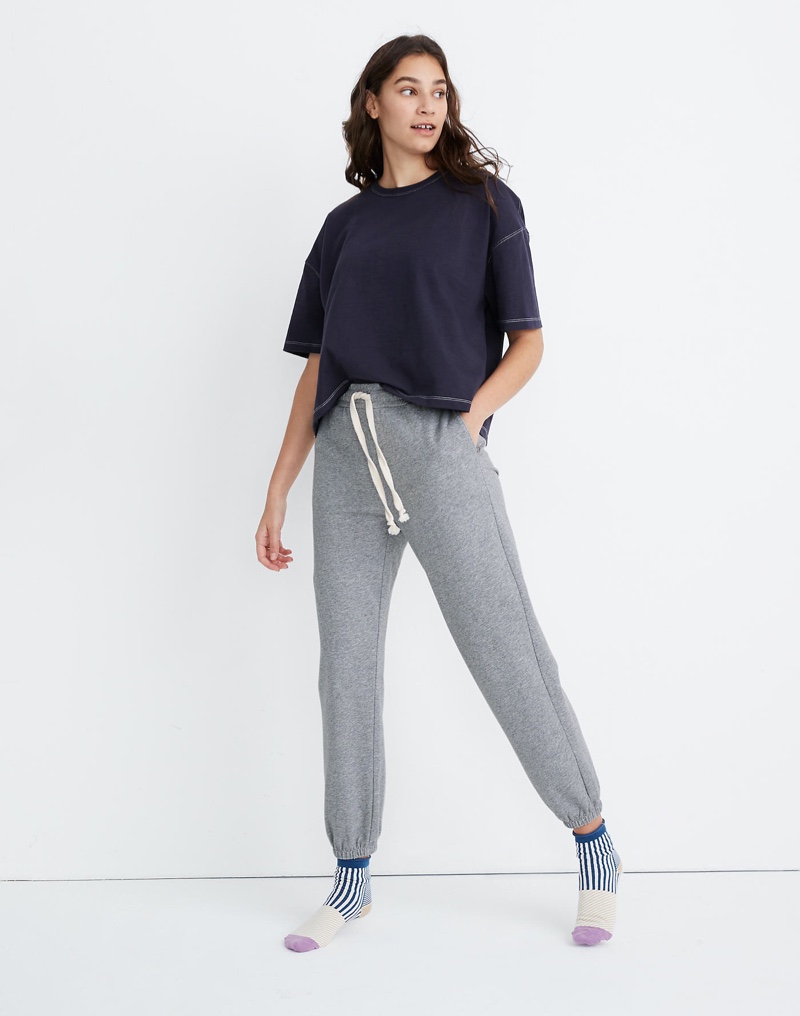 6. Madewell Saunter Sweatpants
These durable sweatpants by Madewell Saunter feature roomy pockets. The drawstring allows you to adjust the waist size and fit. An elastic ankle cuff provides comfort. They come in a range of colors to coordinate with your tee shirts and sweatshirts.
7. Athleta Sutton Joggers
If you like a lot of pockets, try these Athleta Sutton joggers. They have hand and side pockets. Fitted through the thighs, they're soft to the touch. A stretchy ankle cuff offers comfort.
8. Pajamas
If you're looking for new pajamas at affordable prices, try Target's cozy notch pajama set. Another good option is the relaxed Honeydew printed pajamas set or the cozy L.L. Bean Scotch plaid flannel pajamas.