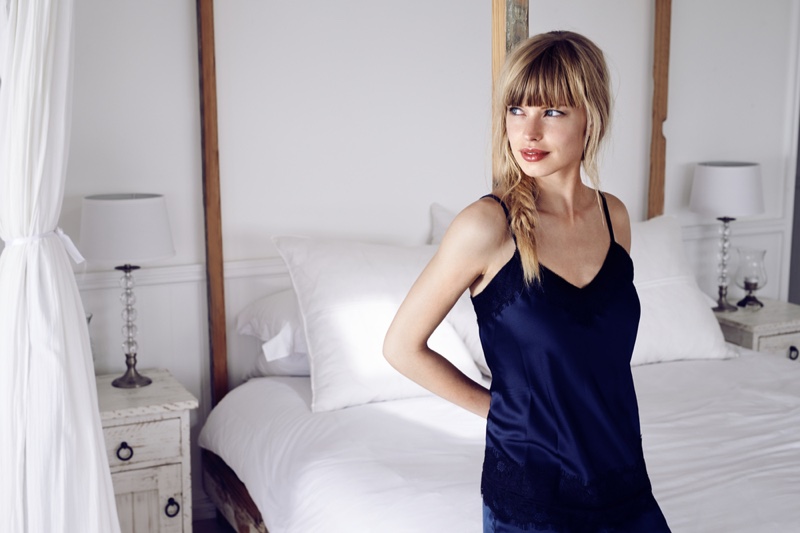 Lingerie is something that should be cared for as time goes on. After all, it's the one category of clothing that's going to be in contact with your body 100% of the time. And if it's allowed to wear out and break down, it'll start to get uncomfortable and lose its amazing supportive powers.
There's a right way and a wrong way to care for a quality lingerie set. Let's run through the basics.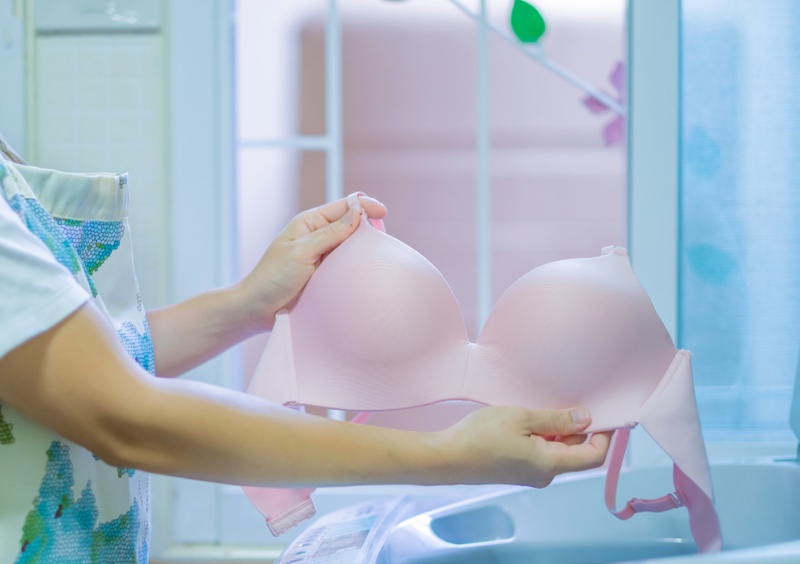 How to Care for Bras
Bras have a particular shape that needs to be maintained over time if they're going to be of any use. As such, one can't simply sling them into the washing along with everything else. So what are the alternatives?
You might wash your bras by hand. This is time-consuming and slightly laborious, but it'll extend the lifespan and usefulness of your bras. If we're talking about rarely-worn luxury items, then you might consider it worth the effort.
If you are going to use a washing machine, then you'll want to set it to a low temperature and make sure that you use a bra bag. This is a small, cylindrical mesh that will stop the delicate parts of the bra from becoming tangled and destroyed.
Once you've washed your bra, you'll need to leave it out to air-dry. It won't tolerate a tumble dryer.
You can typically get away with wearing the same bra three or so times before it needs to be washed – although your personal preference, and the amount of sweating you're doing, might change things. Finally, you need to be sure that you're not using bleach-based detergent, as this will discolor your bra over time.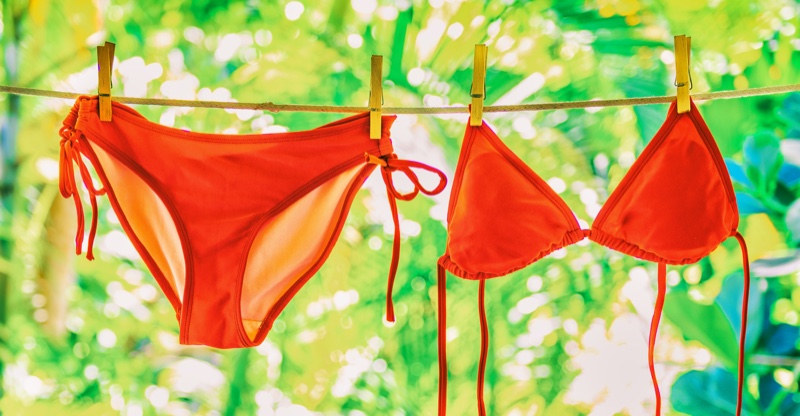 How to Care for Bikinis
If you're wearing the same swimwear repeatedly, then getting it clean before re-using it is essential. If you've been swimming in a pool, then you'll have to contend with chlorine; if you're swimming in the sea, then you'll need to deal with salt. In either case, rinsing the bikini in cold water after getting out of it is a good idea (you can do this in the shower).
Like bras, bikinis are too delicate for the tumble dryer – they'll lose their elasticity because of the heat. But you'll also want to avoid drying them in direct sunlight, as this can lead to discoloration. Get a drying rack, or drape them over the top of a radiator. Avoid the use of fabric softeners when you wash your bikini – this, too will, fade the colors.
Generally speaking, it's not a good idea to wear lovely new swimwear at a waterpark, as it's sure to be exposed to fairly rough conditions as you go up and down slides all day long.