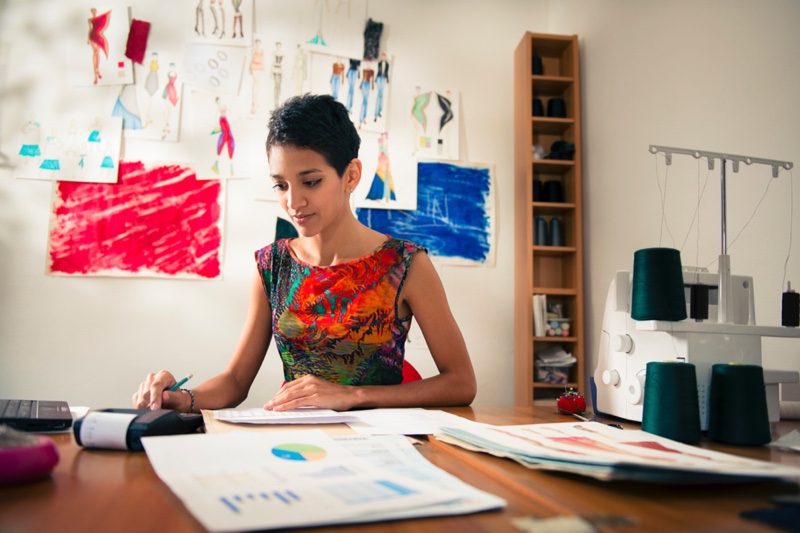 Fashion has different definitions for different people. For some fashion-lovers, it is a way of life; ever-changing and ever-beautiful, flowing with the passage of time. For others, it is a charm of protection or a matter of pride, making one feel beautiful and a sense of happiness in embracing their personality. Much of what fashion means to enthusiasts, it certainly does make them feel good about themselves.
Fashion is a major industry as well; employing millions of people and giving an opportunity to creative thinkers and visualizers. It provides all kinds of jobs to people right from fashion designers and models to fashion critics and journalists. Fashion events give opportunities to event managers and do not restrict the skill of people to being creative only. It is a blooming industry as well and each year it gets bigger.
Writing and reading also play a big part in various aspects of the fashion industry. It is a skill and required in many jobs across the world, not just the fashion industry.  One must be able to use the pencil, brush and pen to do well here.
Here are a few ways it provides career opportunities to people:
1. Fashion Copywriters– This requires a skill of being able to market fashion items by writing about them. It covers writing about fashion lines and product reviews. One should be good enough with words and must have a tinge of creativity to be able to carry out this job. After all, if you are hired to write about your boss' designs, you should be able to word every detail and make it an impactful copy to charm the reader. Plenty of Universities offer courses on fashion communication and writing; it is a well-established line of work by now. Many students who came to OnlineAssignmentWriting for help with courses such as these; demanded a creative use of words from the experts as that is a necessity in this line of work.
2. Fashion Merchandising– It refers to people who plan, procure, and market the items required to satisfy the needs of customers and designers. A fashion merchandiser must be well aware of the past and current trends in the world of fashion to determine which style of clothing would sell out faster. Eventually, they do everything to make the operation profitable at the limit. One requires enough business acumen to understand how to stock retail stores with the correct number of items and set an inventory according to that. It requires exemplary management skills to be able to do the job well.
3. Fashion Designers– Budding fashion designers know that they have to have a few skills to do well in the future. They must have a creative sense of fashion, must be good at visualization, must be able to put their designs on paper, and must have knowledge of trends in the fashion world. It is not an easy job to do and even if you work hard, it will not make a difference until you have that creative spark in you. Even with the software available nowadays, drawing your design on paper is still the way to go. It gives a detailing no other software could give.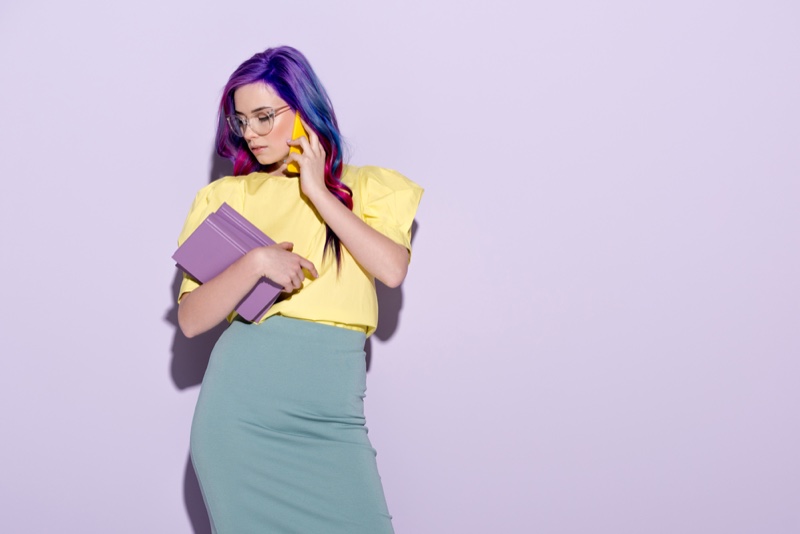 4. Fashion Journalists– Just like traditional journalists, fashion journalists seek to collect all the information around an event or activity and then write about it. They cover fashion events, boutique openings, celebrity endorsements of a designer, and designer collections. They also report on the current trends in fashion. For this, one must have a deep knowledge of the fashion world and must be good with words in order to write it well.  A fashion journalist like Tim Blanks offers advice on how to write well; he says that if one does not read a lot, he/she will not be able to write well too. One must have a sense of wonderment and a love of fashion to be able to keep writing well about it. For example, if someone is covering a fashion event, he/she should be able to depict the designs very well through words as it is coming from first-hand experience and not just an analysis. Fashion students across the world connect on virtual platforms like ThanksforTheHelp and opine about different fashion events taking place around the world, which is one way to improve upon your writing skills.
5. Fashion Critics– Much like fashion journalists, critics are valued all over the fashion industry. They have in-depth knowledge of the past and current trends in the industry. They have read about the history of fashion and are well-versed in the trends that have followed till now. They hold prominence and their opinions are well-valued across the industry. Their opinions are published in magazines like Harper Bazaar, GQ, and Vogue among many other fashion media houses. Being a critic pays really well and is not an easy task to do. Why should anyone give importance to anyone's opinion about a fashion trend? It will only be possible if the person is well respected across the industry, and for that to be possible one must be active in the fashion industry for a long time. They should be present in major events and have a history based in fashion. Professors ask fashion students to critique a clothing line in order to judge the value of their insight. This is a difficult task to do and you will find many students taking such tasks to websites like BestOnlineAssignmentHelp and EssayWriter4U  where they can seek help from experts to get it done right.
6. Fashion Illustrator– These people are skilled enough to depict a design using illustration, sketch, and painting. As far as fashion career opportunities go, this one is not only relevant to the fashion industry but the skill is useful in industries across the world. Fashion illustrators work with fashion designers, media houses, and several other parties of interest to create a design that is interesting enough to get a look by people and intelligent enough to show a product's best features. It is not an easy skill to acquire; it takes patience along with the creativity and visualization skills to do well here. Plenty of colleges provide courses for budding fashion illustrators. This job pays really well so if you are looking to get into it, I suggest you find a good college and work towards your career path.
7. Fashion Blogger– At the advent of internet, there was a surge of millions of new job opportunities. Internet has connected people all over the world to come together, converse, trade, and allow peeks into each other's culture. Blogging has become a way to earn money for millions of people; it allows people to write about personalized stuff and publish it online. You will find many people talking about different events and fashion is no exception. People like Gabi Gregg and Lisa Gachet have got hold of this industry and make huge loads of money off it. If you are a fashion-lover, the idea is to write about it online and show off your genuine thoughts and opinions. For an idea, you can ask fashion experts at PaperDoers and TopAssignmentExperts to write on a topic and provide suggestions to write well on it.