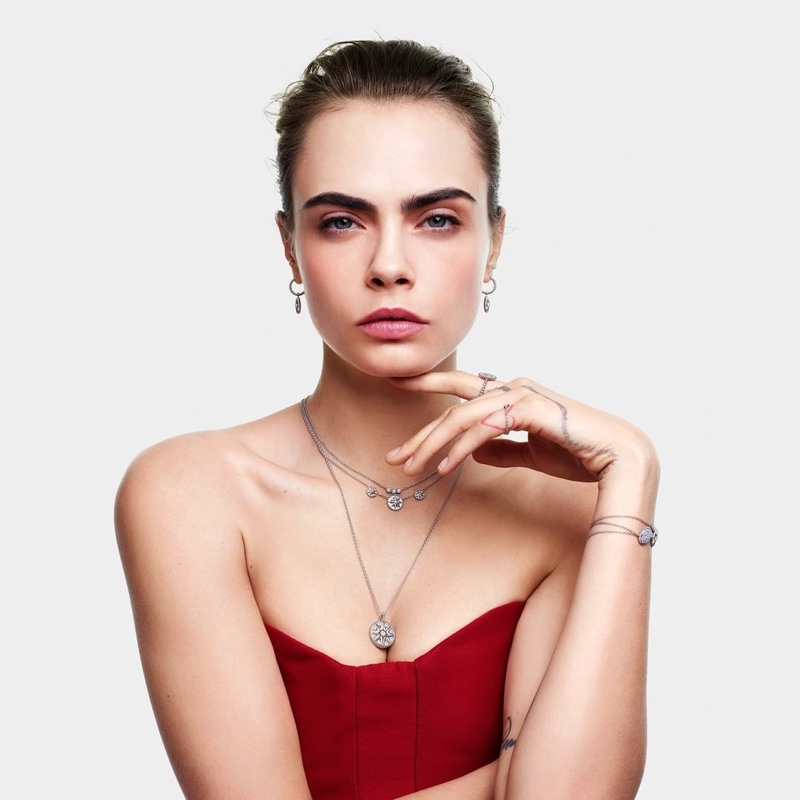 Dior Joaillerie is ready for the holidays with the launch of its Christmas 2020 campaign. Starring Cara Delevingne, polished images captured by Mario Sorrenti feature Rose Celeste medallions. In one shot, the British actress and model poses with a hand underneath her chin with an alluring gaze. Another picture shows Cara with a hand on her bosom while wearing a strapless red dress. In addition to images, she also appears in a short film. With ethereal music playing, medallions fall like snowflakes for a whimsical moment.
Related: Cara Delevingne Poses for Dior 'Lucky Charms' Jewelry Campaign
"Celebrating the twentieth anniversary of #DiorJoaillerie, the 'Mimirose' collection by @VictoiredeCastellane represents a melding of the finesse and precious gems of 'Mimioui' with the delicate rice grain settings of 'Rose de Vents,'" Dior shares on Instagram.
Dior Joaillerie Christmas 2020 Campaign