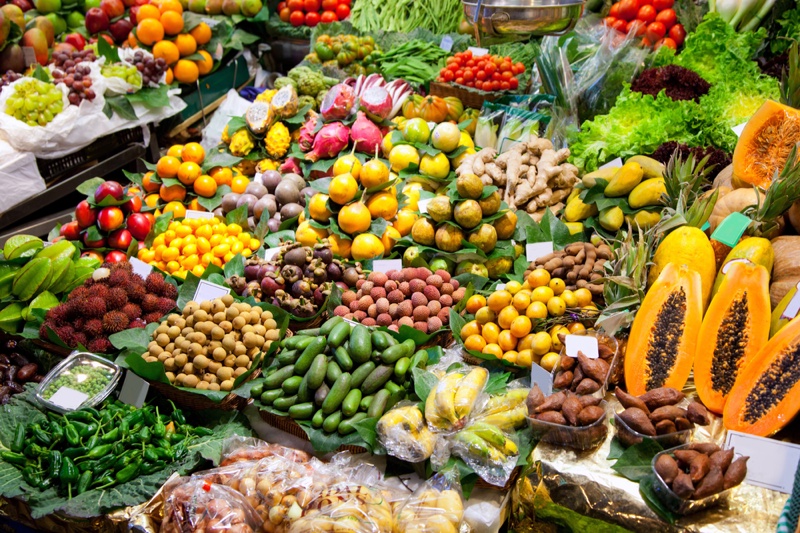 As seasoned travelers know, markets are often unavoidable places to visit. One of the best ways to immerse oneself in a city, to take a pulse, to be carried away by the life and animation that characterizes them is tasting local food in markets.
If you are into gastronomic tourism experience, Barcelona is your spot in the world. You can complement your stomach happiness with Spanish lessons during your holidays. you can give a try with Expanish, one of the best schools to learn Spanish in Barcelona.
Barcelona has no less than 30 markets where you can find exceptional quality food, tapas and other typical dishes. In short, lovers of gastronomy, look no further: you have no choice but to take the time to visit these places where you can enjoy your palates, and attend a real show.
1- El
Mercat
de la
Boqueria
This market, the most famous and most emblematic of Barcelona is in the heart of La Rambla and is certainly the most visited of all. Due to its tourist affluence, it is sometimes difficult to make your way through the crowd.
Nevertheless, it is worth the detour, whether you are looking for quality products to cook or you want to sit down to enjoy some tapas and a cerveza. Some stands offer takeaway products, others offer a small counter where to lean or are equipped with stools.
Do not hesitate to stop at the Pinotxo bar, the oldest of all the bars on the market to enjoy Catalan specialties!
2-
Mercat
de Santa Caterina
A few steps away from the Cathedral, there is a magnificent building with a roof decorated with colorful mosaics, influenced by the famous architect Antoni Gaudi, representing the fruits and vegetables displayed on the stands of this market.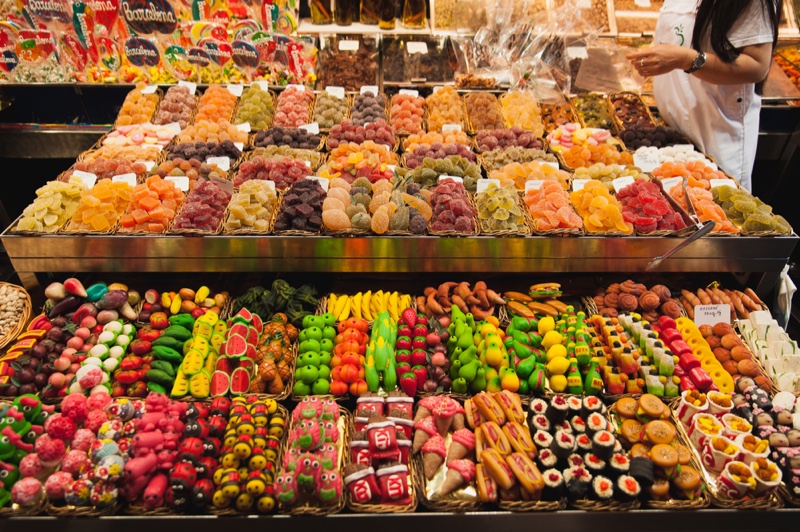 Mercat de Santa Caterina is the first covered market in the city, inaugurated in 1848 and renovated in 2005. It is a pleasure to walk among the stands that offer all kinds of fruits and vegetables but also meat and fish.
In addition, this market is also home to a restaurant called Cuines de Santa Caterina that offers a varied menu of Mediterranean, Asian and vegetarian dishes made with market produce.
You can either sit at the bar, grab a bite to eat and have a quick beer, or sit at one of the large wooden tables in the room for a complete meal. One thing is sure: lunch or dinner, this restaurant is never empty!
3-
Mercat
Princesa
Mercat Princesa is THE ultimate tapas market! Hidden in an elegant palace of the fourteenth century, enjoy its relaxed atmosphere to walk around and buy food displayed on the shelves.
Most of the food on the spot and can be enjoyed on one of the many tables in the middle of this pleasant market.
The medieval-style decor of the central dining room, surrounded by arches and bathed in natural light, contrasts with the modernity of the gastronomic proposal.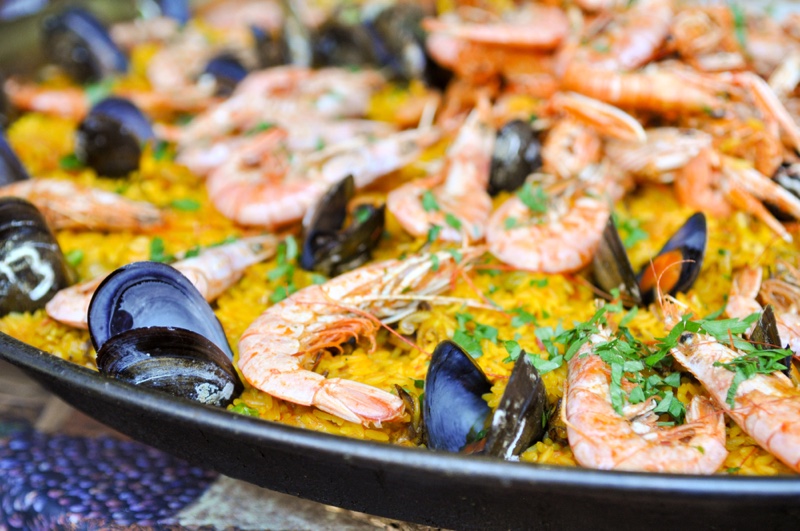 4-
Mercat
de
Sants
After five years of work, Mercat de Sants reopened in 2014, 101 years after its first inauguration. It has retained its incredible façade decorated with ceramics and bricks designed by architect Father Falquès.
This fantastic modernist building, located in the district of Sants, offers 36 stands for gastronomy where you can buy traditional fresh ingredients but also more refined products for gourmet products lovers.
This market also has some places to sit and enjoy the traditional dishes. In all, there are 50 shops, including those selling clothes and the supermarket. For organic food fans: Mercat de Sants has just been added to the network of Barcelona's Mercados Verdes (Green Markets). It is a sustainable space and a healthy eating center where consumption of ecological foods is promoted.
5-
Mercat
de Barceloneta
Between the narrow streets of this district that was once fishermen workplace, there is now the colorful Mercat de Barceloneta. This market was previously exclusively devoted to all sea products, specializing in the sale of fish and seafood.
Restored in 1884, it now has 34 food stalls, a supermarket, two bars and three restaurants – one that figures in the Michelin guide – and some shops. It is mainly frequented by locals and is not as touristy as Mercat de la Boqueria, and therefore offers good prices.