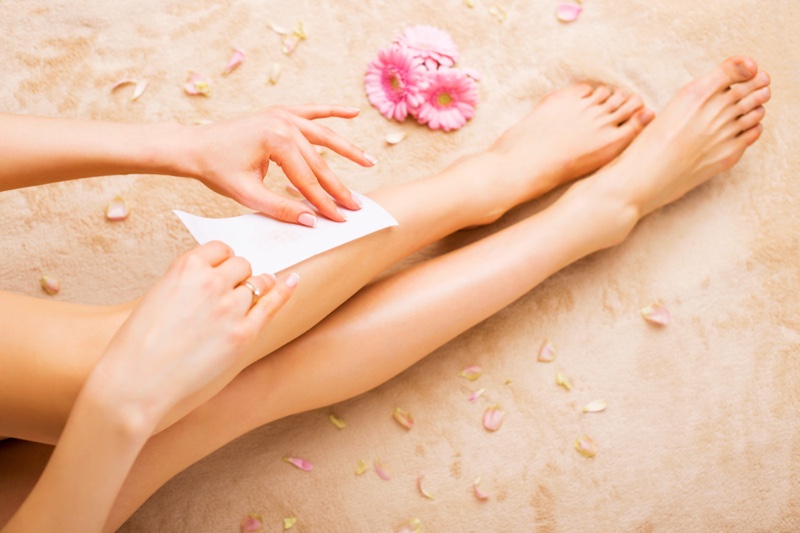 Sick of dealing with unwanted facial or body hair? Waxing provides an excellent alternative to shaving in that it leaves consumers with smoother skin and longer-lasting results, but heading to the salon can be inconvenient and expensive. Instead of shelling out a small fortune at salons, read on to find ten tips for waxing at home that will make hair removal a breeze.
1. Get Prepared
Don't wing it. Some of the steps in the waxing process are time-sensitive, and nobody wants to wax a large patch of hair then find that pain numbing cream is nowhere to be found. Consumers who want to use professional-grade wax can find information from Nacach about which products to use on what parts of the body, but they shouldn't stop at buying professional waxing products. Collect everything from body scrub to prepare the skin to lotion, talcum powder, and pain-numbing cream in advance and make sure it's all easily accessible before getting started.
2. Exfoliate First
Exfoliating the skin before waxing opens up hair follicles, making it easier and less painful to remove unwanted hair. It also gets rid of dead skin cells, which reduces the risk of ingrown hairs by ensuring that each one can be pulled straight out of the follicle so that it can grow back straight and healthy instead of getting embedded in the skin. Those who struggle with ingrown hairs shouldn't stop at exfoliating immediately before waxing sessions. Instead, they should aim to exfoliate the affected areas two to three times per week.
3. Check Hair Length
Not sure when to wax? As a general rule of thumb, the hair to be removed should be between 1/4″ and 3/4″ long. If it's any shorter or any longer, the wax will not cling to the hair properly, so some of it will get left behind. If the hair is too long, consider trimming it before applying wax to ensure optimal results.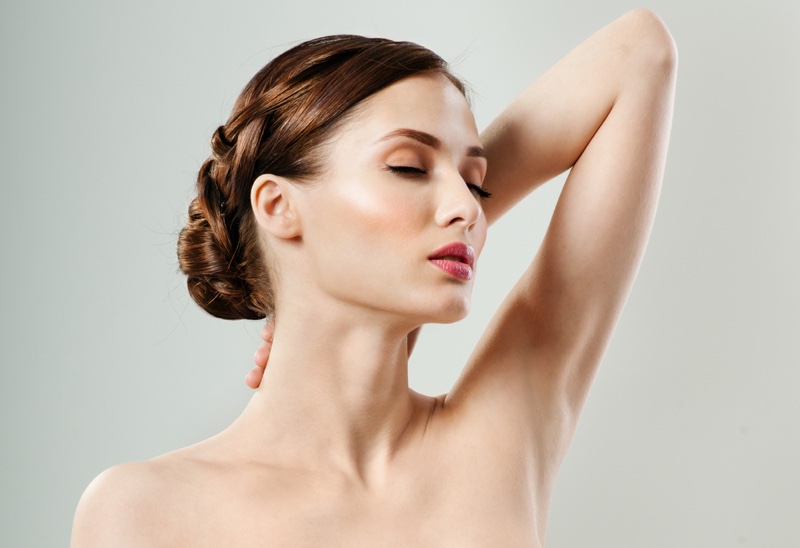 4. Be Prepared for Some Pain
Even when consumers head to the salon for professional hair removal, the reality is that waxing always hurts a little. It's easier to deal with the pain if consumers plan for it in advance by applying a numbing cream to the area or taking an over-the-counter painkiller around half an hour before their waxing sessions. Women should also avoid waxing during or immediately before their periods, as they are more sensitive to pain during this time.
5. Wash and Dry the Area First
It's important to wash away sweat, dead skin cells, and skincare products before applying wax. If any oil or dirt is present, it will stop the wax from clinging to the hair and reduce its effectiveness. Plan to take a shower immediately before waxing, then make sure the entire area is dry and free of skincare products like creams, moisturizers, and deodorants before applying the wax.
6. Confirm the Temperature of Hard Wax
Hard wax must be heated before application to ensure that it will spread properly, but if it's too hot, the wax will pose a risk of scalding. Before applying the wax, dip a finger into it to make sure it is spreadable but not too hot. Those who are especially concerned about burns may want to look into cold wax strips instead. They aren't as effective, but they don't need to be heated before application so there's no need to worry about getting the temperature right.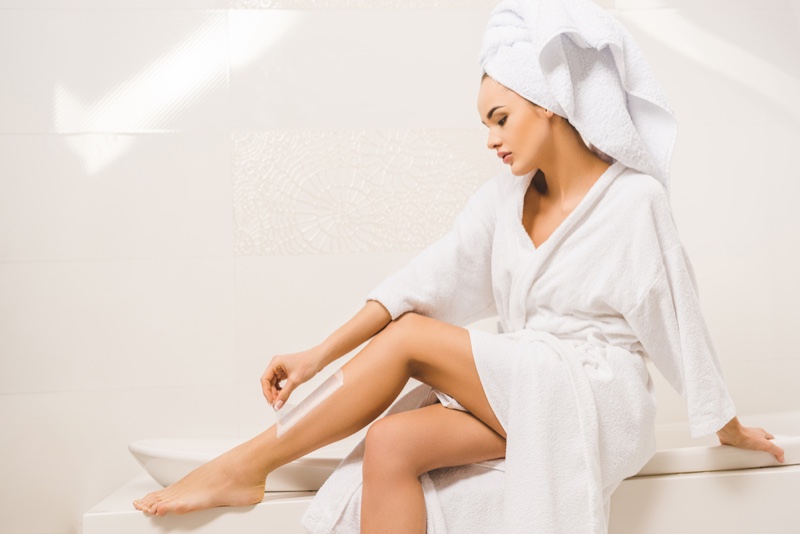 7. Get the Direction Right
Apply the wax with the grain of the hair for maximum adhesion, then pull it off in the opposite direction. It's important to pull the wax strips off quickly, so consumers are better off gritting their teeth and getting the process over with. Keep the strip close to the skin and pull it off without any hesitation to avoid leaving behind unwanted hairs.
8. Take Care of the Skin After Waxing
Immediately after waxing, remove any residue using cold water. Avoid using heated water, as it can irritate already fragile skin. Once any excess wax has been removed, apply a gentle, fragrance-free moisturizer. It will help to avoid redness and irritation. Consumers with sensitive skin should make sure to buy a moisturizer designed with their skin type in mind.
9. Don't Reapply Wax
Waxing can cause mild damage to the skin, so it should only be performed once in a 24 hour period. That's why it's so important to get everything right the first time. It's also important to avoid waxing any area that has already undergone skin damage, including cuts, scrapes, and bruises. Treat these issues first and allow the skin to heal before applying wax, and if the wax doesn't get 100% of the hair, use tweezers to get rid of stubborn strands or wait a day or two to reapply it.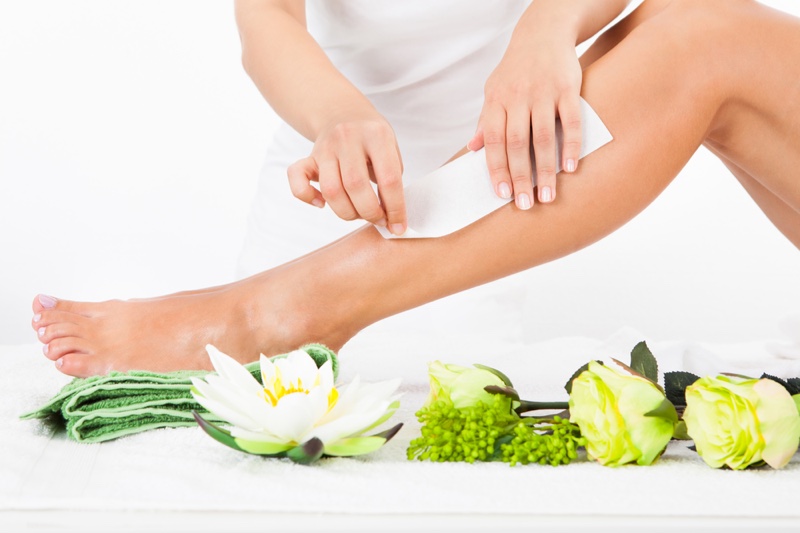 10. Ask for Help As Needed
Home waxing can be hard for those who have never done it before, especially in hard-to-reach areas. Don't hesitate to call a trusted friend for help, especially when waxing the back, underarms, or other difficult to reach places. It's much less embarrassing to call someone for help than it is to wind up with patchy hair or, even worse, a stubborn strip of wax that's impossible to remove. Don't be scared to try waxing at home instead of heading to the salon, but do be prepared for the worst.
The Bottom Line
Waxing is the best way to get rid of unwanted hair. It leaves consumers with smoother skin, provides longer-lasting results, and can cost less than shaving for those willing to wax at home. Buying professional-grade wax specially formulated for different skin and hair types is the best way to ensure success, but even if they use high-quality products, consumers still need to prepare in advance, follow waxing best-practices, and pamper their skin when they are done. Having the right products on-hand will minimize pain, reduce the risk of skin damage, and leave consumers with smooth, healthy, hairless skin at the end of their waxing sessions, so it's worth investing some time and money into getting prepared.