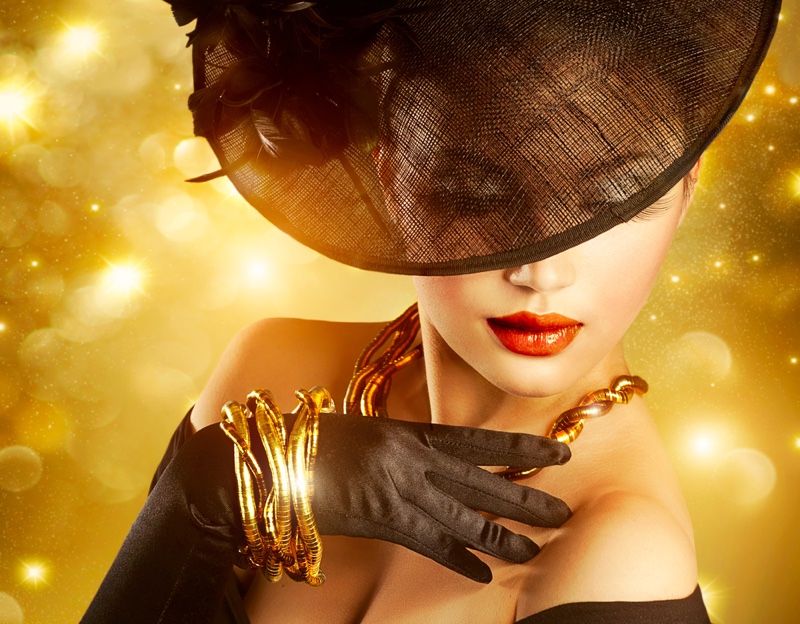 Wearing gold jewelry is a perfect way to accent any outfit. But there is much more to gold than fashion. Read this article to learn the other benefits of gold.
Did you know that wearing gold jewelry has benefits beyond the benefit of beauty? Gold jewelry has several benefits involving your physical, mental, and emotional well-being.
If you weren't excited about gold jewelry before, we have plenty of reasons why you should be. To learn more about the benefits of wearing gold jewelry, keep reading.
We're going to explore the many beliefs surrounding gold and its properties.
1. Gold May Boost Immunity
Gold is believed to have immunity-boosting properties. With a boosted immune system, gold wearers are less likely to contract illnesses. Even if an individual wearing gold were to get sick, their boosted immune system would get rid of the disease faster than usual.
Over the years, people have believed that wealthy people wear gold jewelry because of these immune properties. People that could afford gold jewelry would wear these pieces throughout the day to boost their immune systems.
Pathogens are all around us. It would be worth exploring gold jewelry for yourself so that you too can experience these immune-boosting properties.
If you have a condition that does affect your immune system, you could notice a huge difference with gold jewelry on. Those who are immunocompromised could benefit the most from having this immune boost.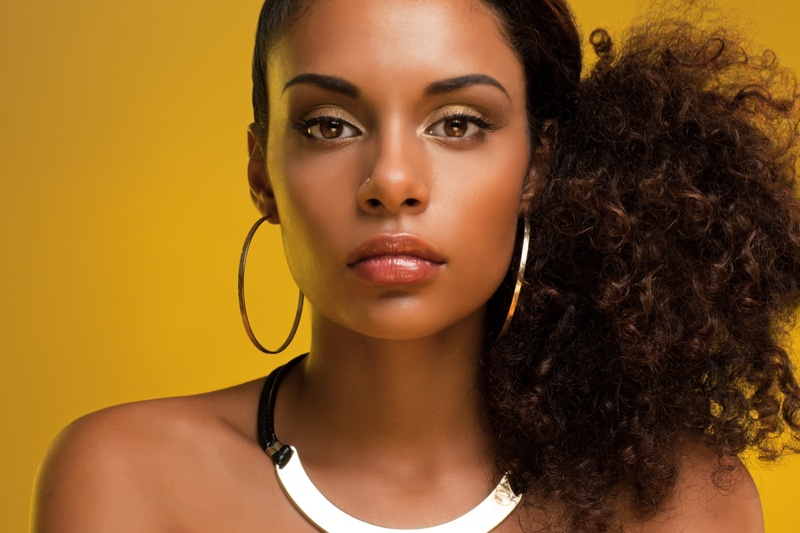 2. Gold May Regulate Body Temperature
Many people suffer from different body temperature issues including chills and sweats. Lucky for these people, gold naturally regulates body temperature.
People who suffer from temperature regulation issues find relief when they wear gold because of these natural properties.
These properties are tied to the boost in immunity. A more stable temperature assists in maintaining a healthy and effective immune system.
Gold's healing properties commonly intertwine like with these two examples. Because all of your body systems work together, you'll feel the health effects of gold in multiple, amplifying ways. Your entire body could be transformed.
3. Gold May Maintain Youthful Skin
Royal figures throughout history have used gold for the purpose of maintaining youthful-looking skin. By wearing gold, many wealthy figures have benefitted.
People who wear gold may experience tighter skin, more hydrated skin, and smoother skin. As with the other effects, these effects naturally come from wearing gold. There are no special, extra steps that you need to take to experience these great changes.
Gold has also been found to assist in healing skin infections. Gold salve was used during Roman times to help heal skin infections.
Dermatologists and other skin-experts have also taken advantage of gold's skin-healing properties. If you look into your own skin products, you may see gold listed as an ingredient. Gold is used in several different skin products because of its great skin-soothing features.
We recommend looking for gold-based ingredients when you're shopping for your skin products.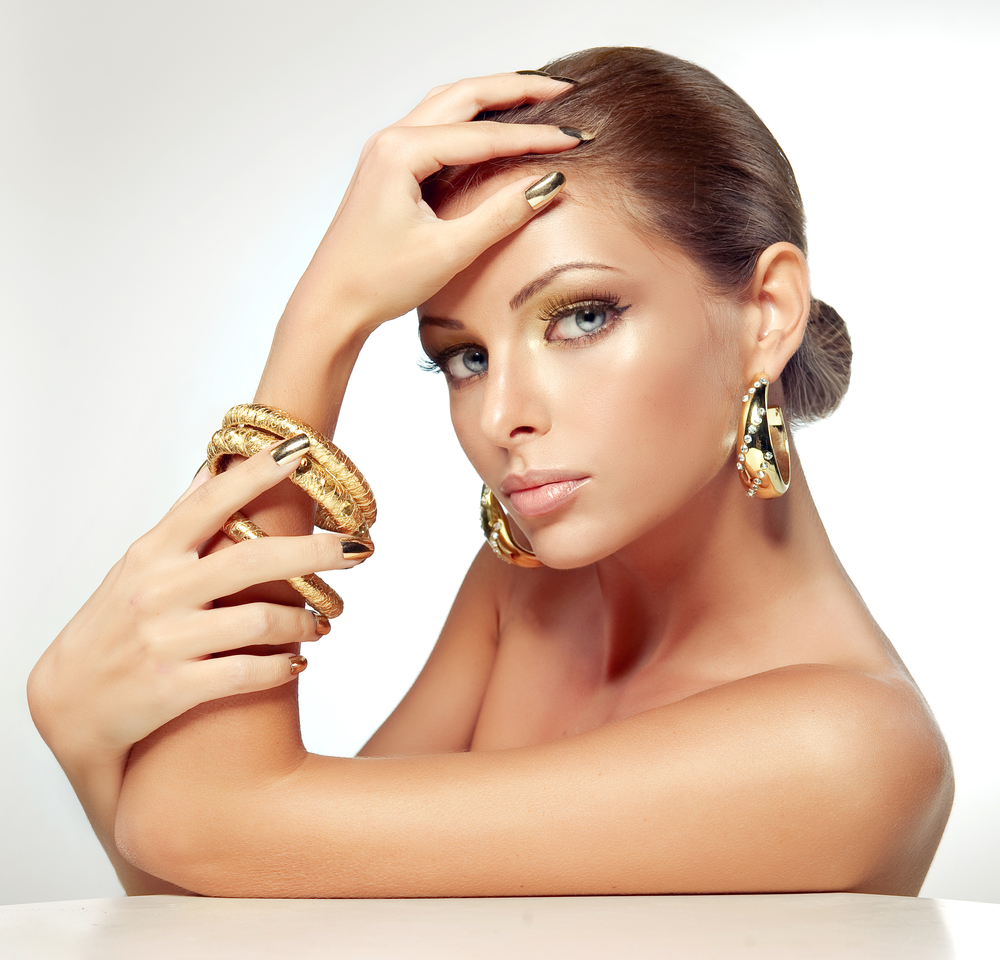 4. Gold May Heal Skin Wounds
With its skin-healing properties, gold has also been known to help with skin wounds. Natural gold has been used to treat different sores and wounds.
As we discussed, this metal has also been found to prevent infections in those wounds. These properties are helpful for individuals who are prone to infection, such as those people with immune disorders.
The natural effectiveness of gold has been used to help heal, treat, and take care of skin over several years. This reasoning only gives us more and more reason to love gold and appreciate gold jewelry.
5. Gold May Brighten Your Mood
Gold jewelry is timeless and grand. Anyone can pull off a gorgeous piece of gold–especially gold earrings from Corazul.
The right piece of gold jewelry can improve anyone's mood. Gold jewelry improves your mood by making you feel better about yourself.
If you find the right piece of gold jewelry, you'll feel confident and unstoppable. Feeling good about yourself automatically lifts your mood. With this, you can reduce your anxiety and stress.
Gold jewelry also impresses others. Wearing a gold piece of jewelry can earn others respect as it is seen as a symbol of status in many places.
6. Gold May Treat Symptoms of Arthritis
For years, people have believed that gold may treat symptoms of arthritis. Arthritis is a painful condition that can reduce a person's quality of life. Its symptoms include painful, swollen joints.
If you are experiencing these symptoms, wouldn't you want relief? Gold may be able to give it to you.
Take advantage of these healing effects and wear a couple of pieces of gold jewelry. As these pieces lie against your skin, they may relieve you of your pain and suffering.
Researchers and scientists have studied the healing effects of gold several times. Gold is most commonly used to treat rheumatoid arthritis, an autoimmune form of arthritis.
The results of several studies have been positive about the relationship between gold and arthritis relief.
7. Gold May Improve Overall Health
With its several healing powers, gold may improve your health overall. Having a piece of gold jewelry against your skin can help you feel good in general.
With the hypothesis that gold increases your oxygen intake, its powers seem endless. Along with that, it is believed to hold a positive energy flow.
Positive energies can heal your body and make you feel great. You may walk with more energy, think with more positivity, and live a more fulfilled life.
The key to wearing a piece of gold is owning it. Let the energy flow through you and embrace it. Trust that the natural mineral can actually affect your mind and body.
Buy Gold Jewelry Today
As you can tell, the properties and healing powers of gold jewelry is amazing and seemingly endless. The way that these pieces can affect your body may seem like rubbish, but there is science backing claims that have been made about the jewelry.
If you want to experience the healing and rejuvenating effects of gold, you should take advantage of it now. Look for your own flattering pieces of gold jewelry and change to a more positive vibe. Who knows what gold jewelry could do for you?
For more articles that will change your life, check out the rest of our blog.