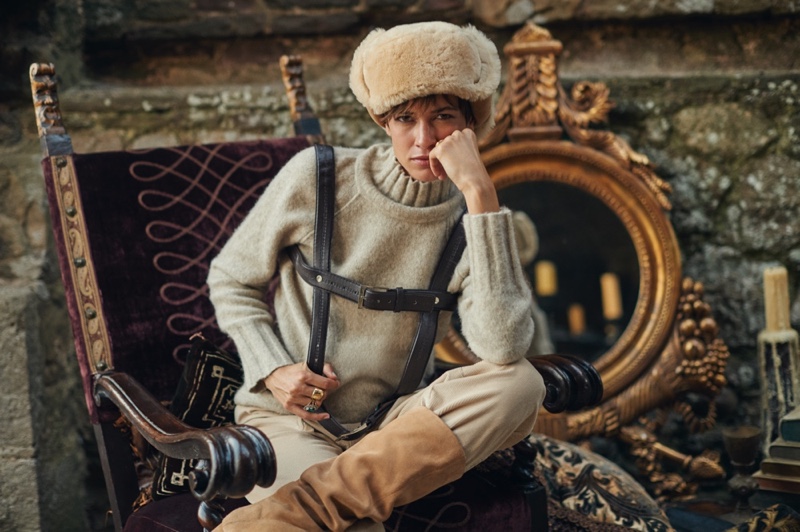 Banana Republic travels to Raglan Castle in Wales for its Holiday 2021 campaign. Made in the 15th century, the landmark makes a majestic backdrop in images captured by Richard Phibbs. Models Louise De Chevigny and Nya Gatbel pose for the advertisements wearing elegant designs, including heavy knitwear, sequin skirts, and dreamy dresses. 
For accessories, faux fur hats, thin belts, and dazzling jewelry stand out. From casual to evening wear, Banana Republic highlights styles for plenty of occasions. A short film also shows the looks in motion with majestic music and scenes.
Related: Discover Coach's Holiday 2021 Campaign With Jennifer Lopez
"Unravel the spirit of holiday with dreamy new styles and gifts of gander and wonder at Banana Republic. We're celebrating this festive season by unearthing all of holiday's secrets, stories and myths. Wanderlust in the castle. Dreams just outside your window. New romanticism in the corridor. Journey just beyond the bend where discovery lies," Banana Republic shares.
Banana Republic Holiday 2021 Campaign