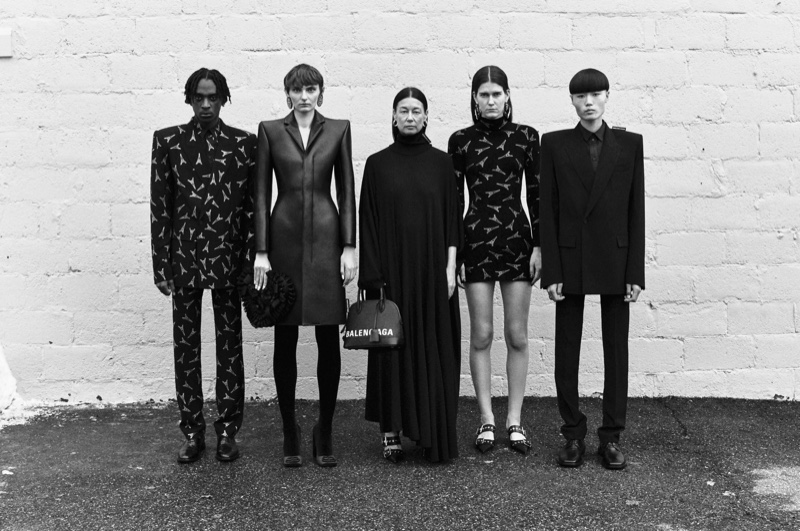 Balenciaga enlists British photographer Robert Yager to shoot its summer 2019 campaign. Yager is known for his portraits of LA gang members as well as rock stars, and these advertisements take on a stripped down feel. The black and white images star a cast including Elsa Sjokvist, Eliza Douglas, Jessica Wilkinson, Daniel Birkner, Lina Zhang and Takato Harashima.
Related: Balenciaga Elevates for Fall 2019
Oliwia Lis, Ursula Wandanger, Sacha Eusebe and Britta Dion also round out the group. Designer Demna Gvasalia's fitted silhouettes stand out with styling by Lotta Volkova. Holli Smith works on hair for the shoot with makeup by Inge Grognard. The new season film brings a sense of budget sci-fi complete with lo-fi effects.
Balenciaga Summer 2019 Campaign