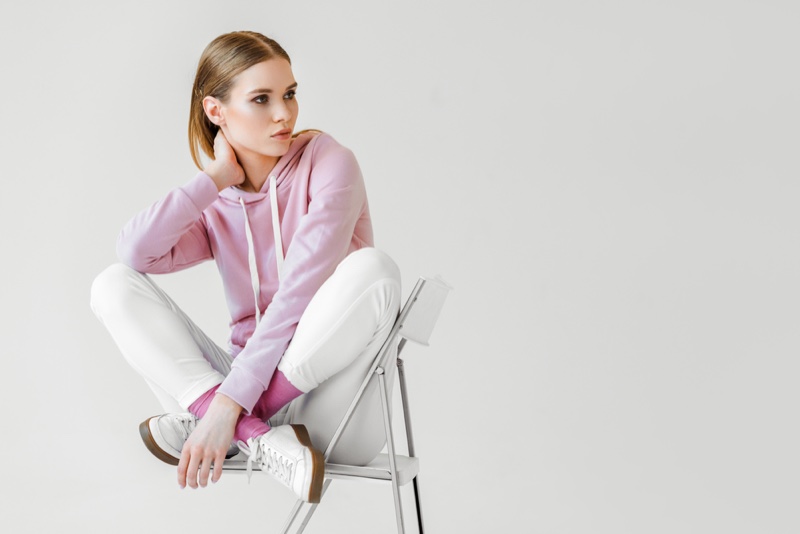 The humble hoodie:  whether you wear it as gym attire, laundry day wear, or as one of your favorite fashion items, chances are there is, at the very least, one in your wardrobe. But how did this casual comfort-clothing item come to be so ubiquitous in our closets and popular culture? The origins of the hoodie go all the way back to the 12th century. However, this is not an academic essay; this is an informal, contemporary history of the hoodie, from the field of sport to fashion runways around the world.
Fit for a Champion
We're going to begin where the hoodie as we know it got its start, the 1930s.  A burgeoning sportswear company in Rochester, upstate New York founded by brothers Abraham and William Feinbloom, developed the proto-hoodies. The company was called Champion Knitting Mills Inc. They later shortened their name to Champion. Sound familiar? Nowadays, Champion is mentioned in the same breath as streetwear brands like OtherLinks and Supreme. Ingenuity can lead to some serious longevity in the fashion scene.
The first hoodies made by Champion weren't designed for style or comfort, but rather for functionality. Champion intended the hoodies as simple protection from the elements for American football players. The oversized garments were meant to be worn over the athletes' gear. Hoodies stopped heat from escaping from the player's bodies between plays. This heat capture function was the reason Champion pioneered elastic cuffs and the lower hem that we still see on hoodies today.
Hoodies out of Hollyw
ood
When something comes up organically in the culture at large, it often is reflected in our entertainment. When a phenomenon pops up in big screen Hollywood films, it becomes an even more significant factor in the zeitgeist. Hoodie awareness exploded in the year 1976 with the release of two films: 'The Marathon Man' starring Dustin Hoffman, and the iconic blockbuster 'Rocky.'
1982 would spawn another iconic Hollywood hoodie (a Hollywoodie? Hoodiewood?) with Steven Spielberg's 'E.T. The Extraterrestrial'. Seriously, who didn't want to cop a red zip-up hoodie like Elliot's? By the mid-1980s, the hoodie was well on its way to being a wardrobe mainstay. But, it still had a little way to go before it reached its peak popularity.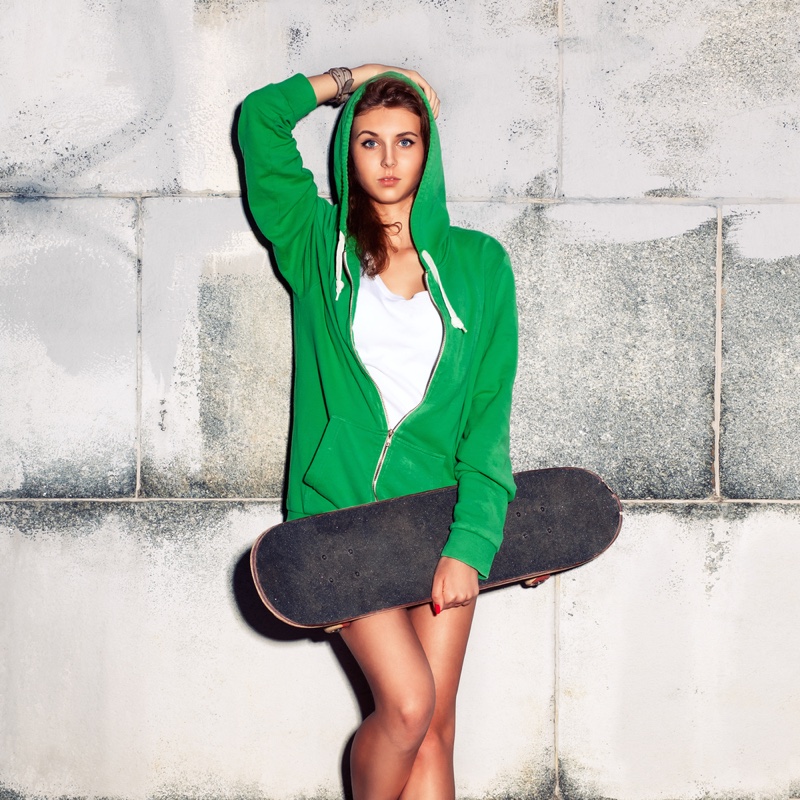 Along Came Hip Hop
Without a doubt, rap and hip hop have had a more significant cultural impact than any other form of music since rock and roll first hit the scene. Like rock music, hip hop also comes with its own dress code. Sports apparel was the garb of choice for rappers and graffiti artists. These same artists' work would go on to inspire the current crop of streetwear brands like OtherLinks, which features heavy street art influences.
One reason for the link between sports, hip hop, and clothing was the escapist, aspirational factor: wearing athletic clothes and dressing like a pro athlete signaled the success of a pro player. Notable hoodie iconography in hip hop includes the 1992 film 'Juice', in which the legendary Tupac Shakur appears in a Champion hoodie throughout the film, the cover of the Wu-Tang Clan's debut album 'Enter the Wu-Tang (36 Chambers)' and the cover of MF Doom's 1999 album 'Operation Doomsday'.
Hoodies in High Fashion
In the United States, it was Ralph Lauren and Tommy Hilfiger who took the hoodie from college campuses and military bases to high-end fashion. Vivienne Westwood's 1982 Buffalo Girls/Nostalgia of Mud show featured the first hoodies ever to hit the haute couture runways of Europe. The show wowed onlookers in London and Paris. Since then, hooded sweaters have shown up regularly on runways at Fashion Weeks worldwide.
One of the most notable recent hoodie runway appearances was Raf Simmons' 2002 summer collection. His black hoodie design looks stripped down at first glance. But, a closer look reveals the wild ways in which he exaggerated and subverted what is considered to be a simple wardrobe item.
The Streetwear Invasion
A simple hashtag search for 'fashion' on Instagram will present you with the very latest looks permeating the current culture. A majority of those are of the streetwear variety. What started as a fashion edit for punks and skateboarders is now the most coveted couture out there. Hoodies are part and parcel of this simultaneously populist and exclusive subset of fashion.
Now, a hooded sweater can cost hundreds of dollars when it bears the brand name of a label like Supreme or Vetements. Even OtherLinks has hoodies made from luxe materials like cashmere that add some 'wow factor' to what most consider a wardrobe basic.
Now, the luxury brands are piling on. A quick browse through Gucci's website will present you with hoodies demanding a pretty high price point. Even LV has decided to come down to street level with their 2018 Supreme partnership. The 'humble hoodie' is now the 'haute couture hoodie.'