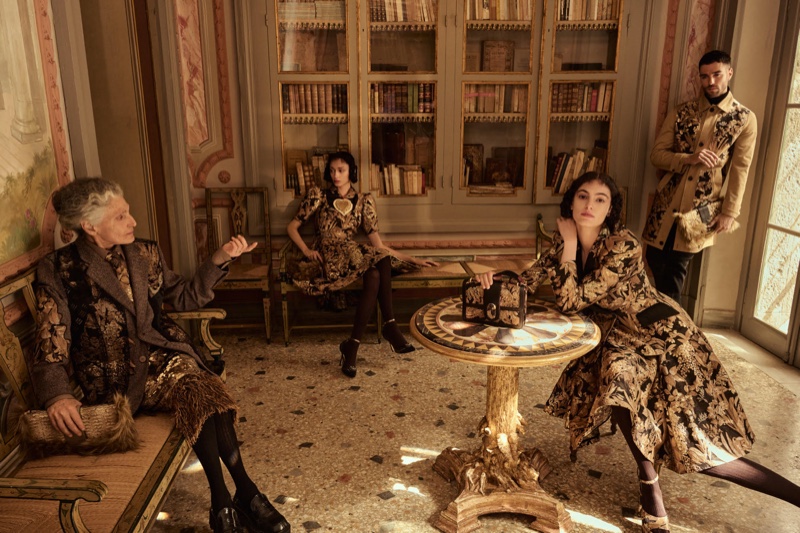 Antonio Marras steps into a time of bygone elegance for its fall-winter 2023 campaign. Captured by Andreas Ortner, the images transport you to a place that marries history with the present — Sardinia, Italy.
Antonio Marras Fall/Winter 2023 Campaign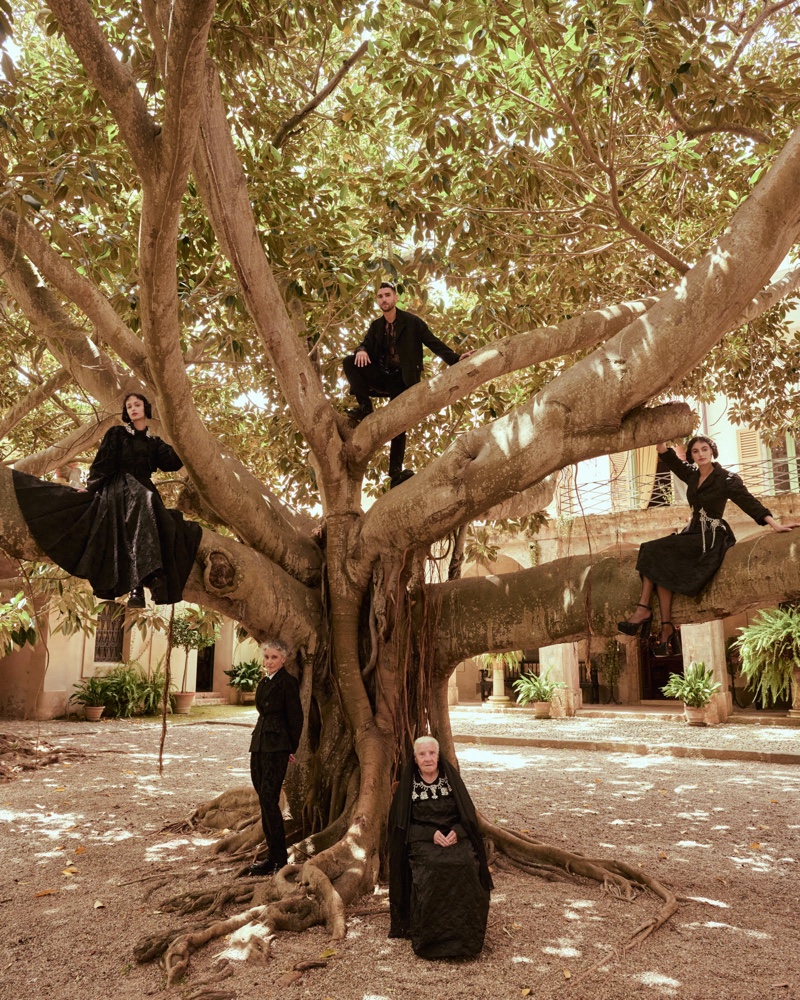 In this setting, models Ivana Trivić, Talia Ferralis, and Morgan Taylor Lugo wear garments inspired by Grazia Deledda, a Nobel laureate. Here, authenticity reigns. Giovanni Iovino twists hair into braided styles that speak to Sardinian tradition, while makeup artist Daniela Dessi complements the look with understated elegance.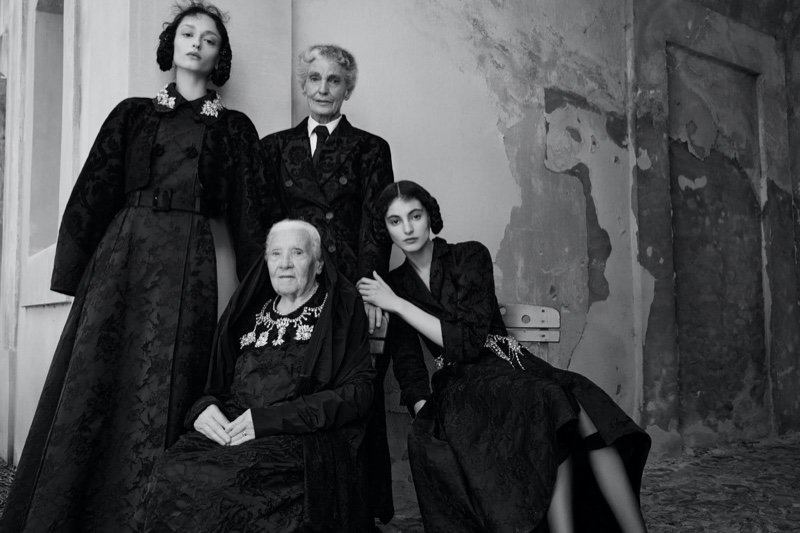 The Antonio Marras fall 2023 collection includes rich brocades and tailored blazers. The poetic looks shine in an array of black dresses, puff sleeves, and a sumptuous palette of tan and gold. Just like Deledda's writing embraced the true spirit of Sardinian culture, so do these garments.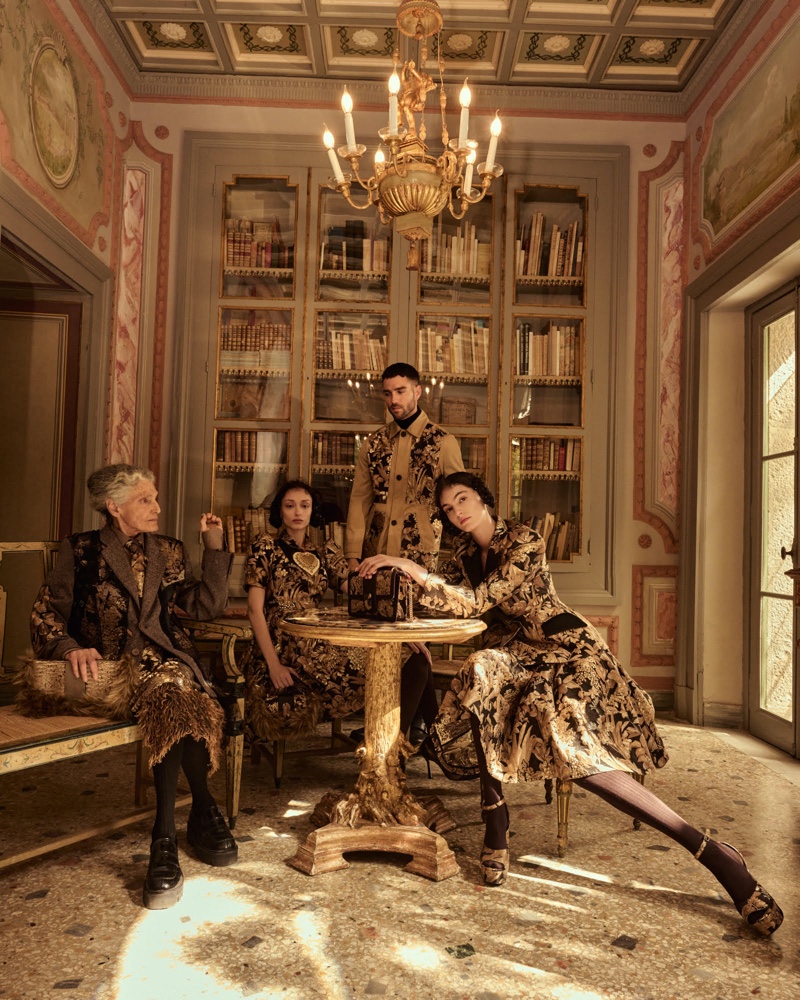 The Italian fashion designer hails from Sardinia. Known for his artistic flair and deep respect for craftsmanship, he combines modern innovation with rich cultural history. His designs often serve as a bridge between his roots and the ever-evolving world of international fashion.