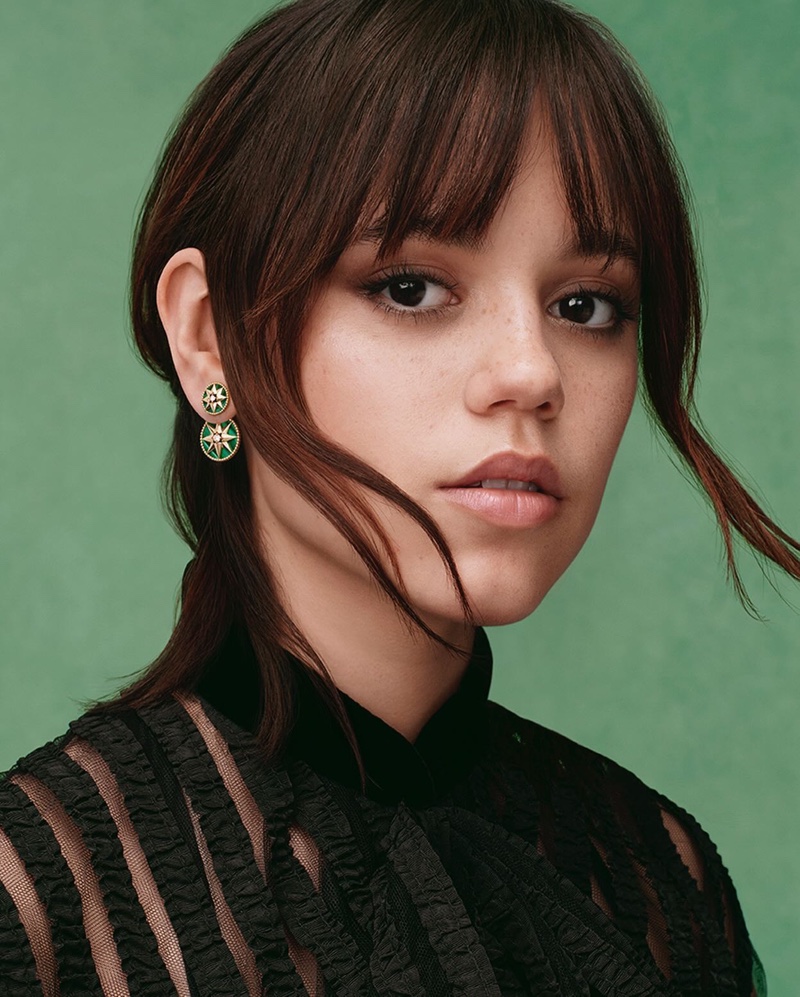 Jenna Ortega takes the stage as the dazzling ambassador for Dior Jewelry's Rose des Vents ad campaign. She's no stranger to the elegance that Dior embodies, having recently been the face of their Gris Dior fragrance.
With a portfolio extending from acting to producing, Jenna's multifaceted talent makes her the perfect choice for the brand. The campaign, lensed by Tyler Mitchell, showcases Jenna in a fusion of modernity and classic French chic. You can also see Jenna model the adidas Z.N.E. collection, featuring a more relaxed style.
Jenna Ortega for Dior Jewelry Rose des Vents 2023 Campaign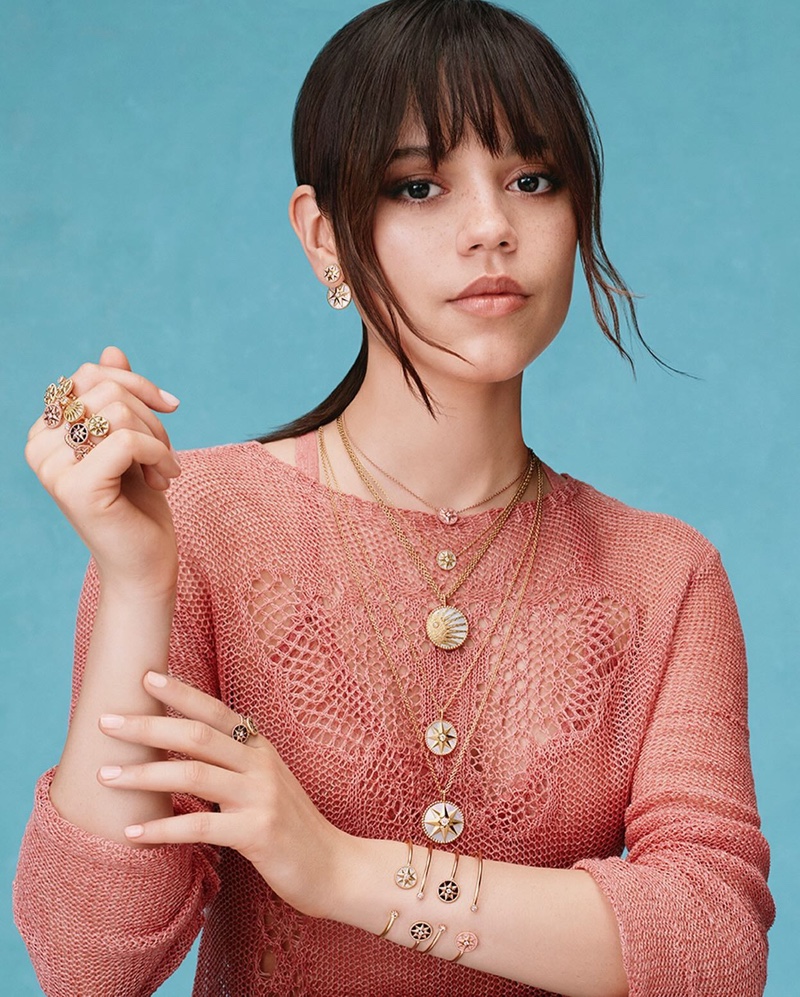 She dons the Rose des Vents Tribales earrings, the genius of Victoire de Castellane, Dior's longtime jewelry creative director. The earrings interlace a compass rose lozenge with a reversible motif featuring either ornamental stones or a cascade of sparkling pavé diamonds.
Jenna's outfits pair the jewelry with a versatile wardrobe that delivers understated opulence. A pink open-knit sweater segues into a white lace top and bralette, finally culminating in a black blouse enlivened with stripes. Her hairstyle, a medley of wavy dark brown locks and bangs pulled back into a low ponytail, adds an effortless charm.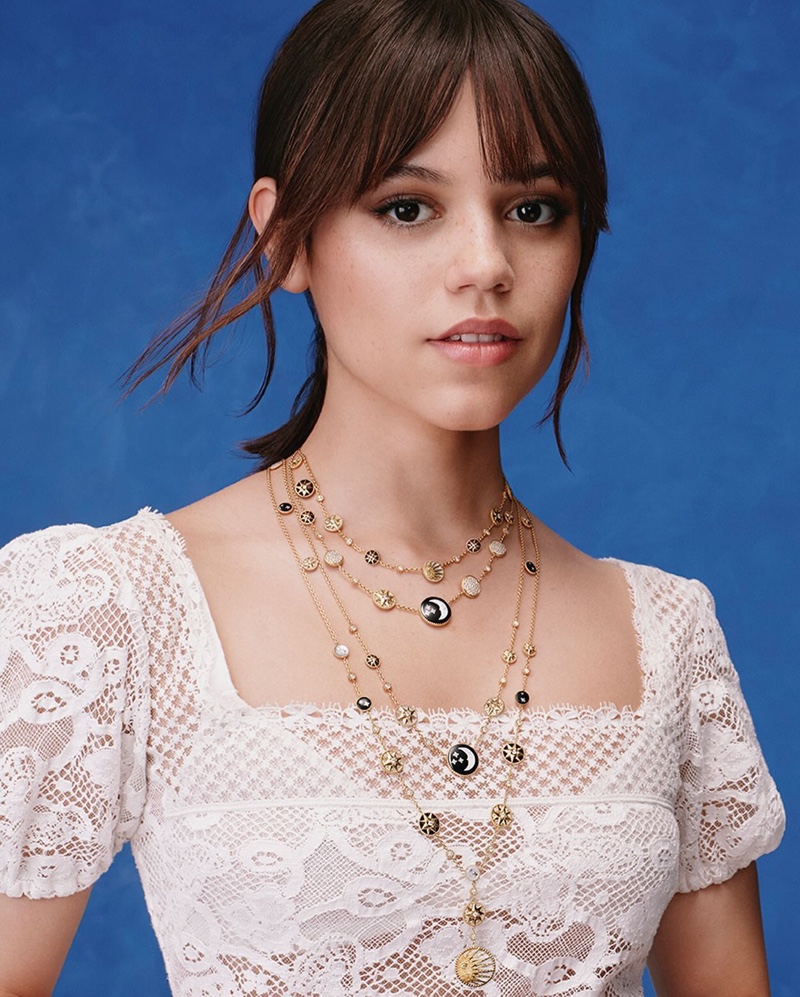 The campaign also features Jenna sporting Rose Céleste sautoirs. These are necklaces that convey an ethereal mood with their talismanic moons and suns. Jenna's personal style melds with Dior's rich tradition, showcasing why she is a member of the new class of Dior Joaillerie ambassadors, including NewJeans Haerin.