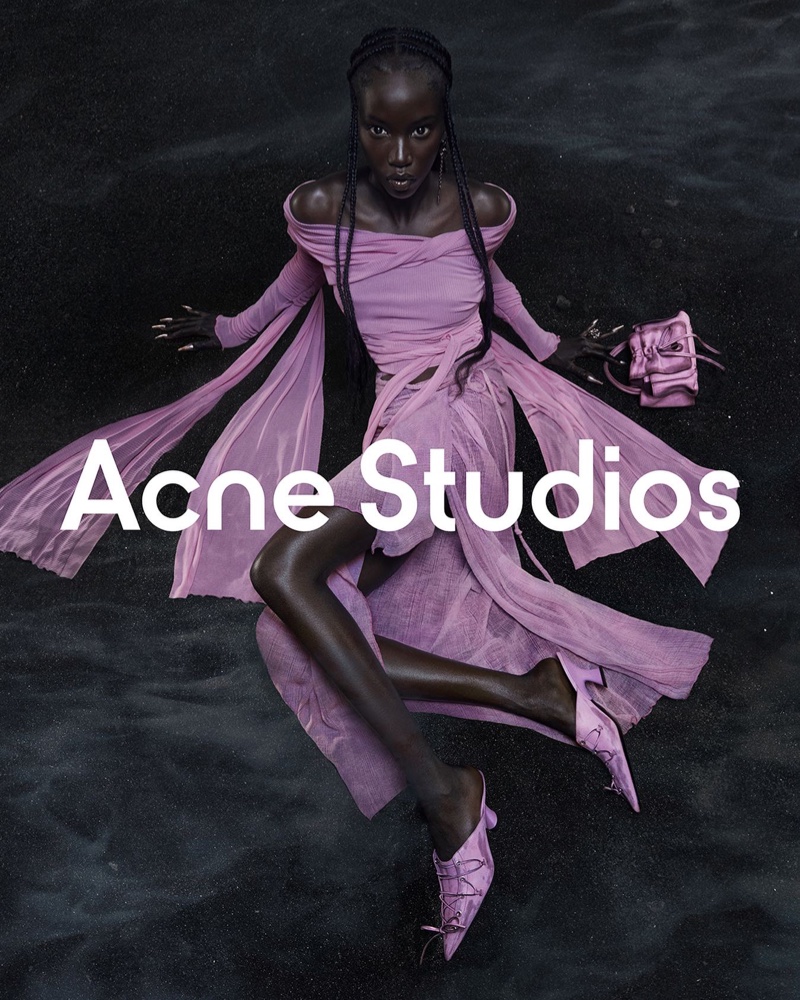 Acne Studios' fall-winter 2023 campaign is a visionary blend of fashion and futurism, fronted by the captivating Anok Yai. This season, the brand dives into an avant-garde interpretation of nature, viewed through a lens that marries the natural world with otherwordly elements.
The campaign captured by photographer Carlijn Jacobs places the famous Black model at the center of this aesthetic. The Acne Studios fall 2023 images evoke a sense of otherworldly elegance, with Yai embodying the spirit of the collection.
Acne Studios Fall/Winter 2023 Campaign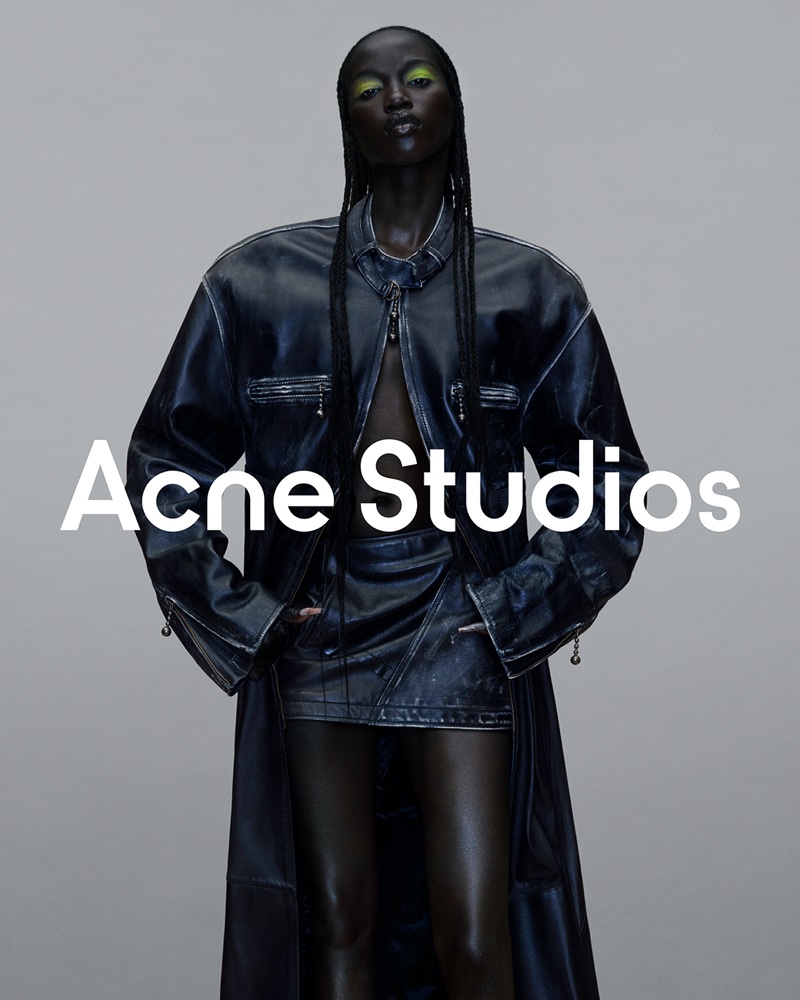 Her selection as the face of the campaign follows the brand's previous focus on high-profile figures, such as Kylie Jenner, for their fall denim series. Leaf motifs, a lavender-colored dress, and printed separates dominate the collection, creating a contemporary lens of fashion.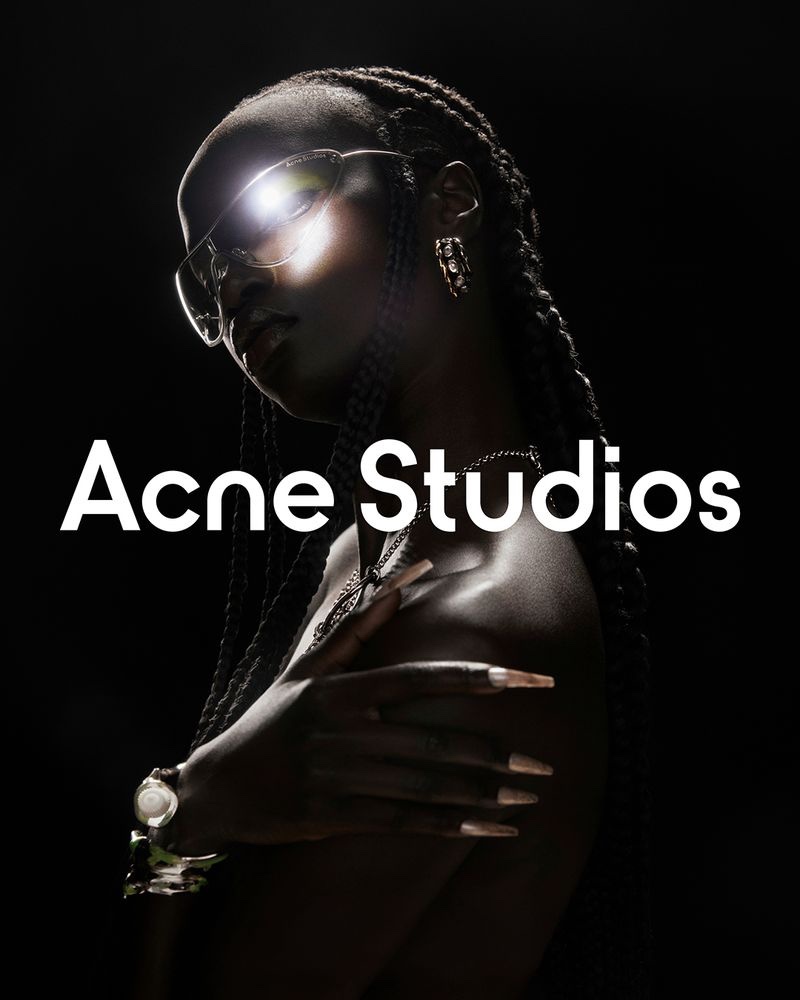 Anok Yai, styled by Léopold Duchemin, is a vision of fall fashion, embodying the spirit of the season with each outfit. Adding to the campaign's allure are the impeccable beauty and accessory choices. Hairstylist Jawara crafts a stunning braided hairstyle for Yai, complementing her striking features and the collection's aesthetic.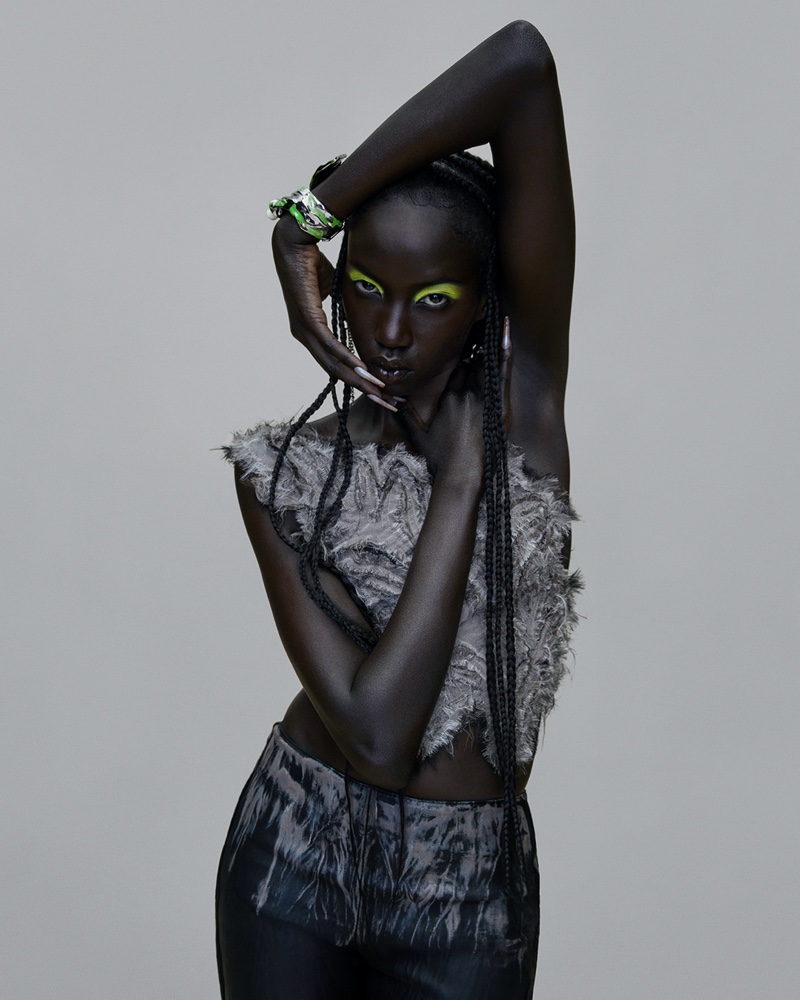 Makeup artist Masae Ito enhances the ensembles with a bold touch of neon green eyeshadow, adding a pop of color that echoes the campaign's futuristic vibe. The wardrobe is completed with shield-style glasses, glittering jewelry, and pointed-toe mules, accessories that not only serve a functional purpose but also enhance the overall look.