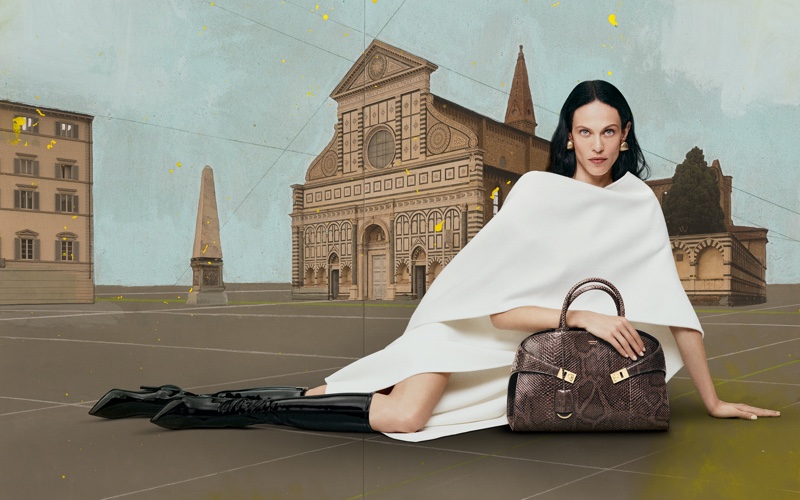 Ferragamo has unveiled its holiday 2023 campaign following the success of its fall 2023 advertisements, inspired by classic paintings. This latest campaign transports viewers to Florence, a city integral to Ferragamo's identity and a pivotal site for the brand's New Renaissance vision.
The campaign is a celebration of Ferragamo's Italian heritage, interwoven with contemporary flair, setting a remarkable standard for luxury fashion narratives. A unique artistic collaboration distinguishes the Ferragamo holiday 2023 campaign.
Ferragamo Holiday 2023 Campaign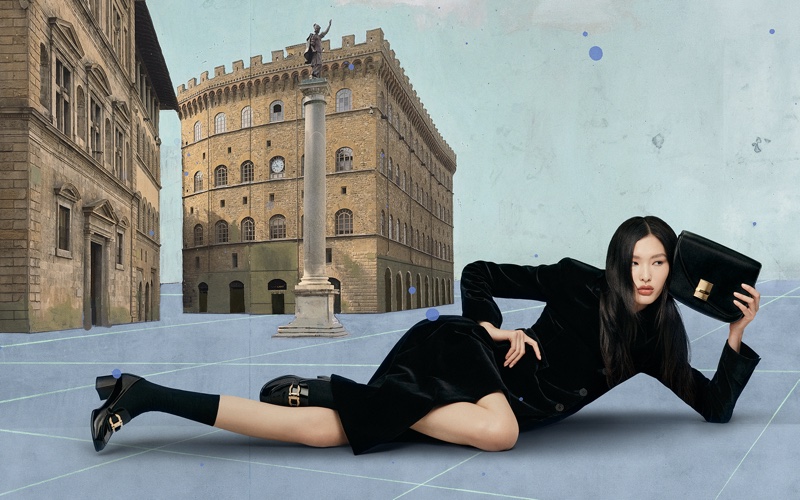 Paolo Ventura, an Italian fine artist, transforms iconic Florentine landscapes into timeless photo paintings, infusing them with a dreamlike quality. In parallel, Brazilian photographer Rafael Pavarotti captures the vibrancy of the Ferragamo community, juxtaposing contemporary fashion with classical backdrops.
The campaign features models Aymeline Valade and Ying Ouyang, whose presence adds a touch of elegance and charm, perfectly complementing the artistic direction by Ferdinando Verderi and styling by Ibrahim Kamara.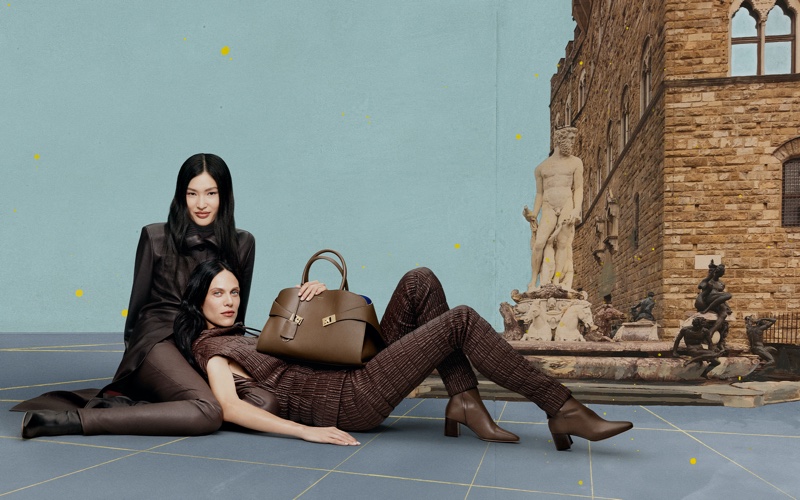 Set against the backdrop of Florence's most iconic locations, it features the historic Palazzo Vecchio to the majestic Basilica of Santa Maria Novella. Each scene is crafted to resemble a theatrical stage, where the fusion of the classical and the modern, the solemn and the joyful, unfolds.
This setting showcases the holiday 2023 selection, including tailored pieces, denim and leather ensembles, après-ski outfits, and signature accessories like the Hug bag and the Gancini loafers.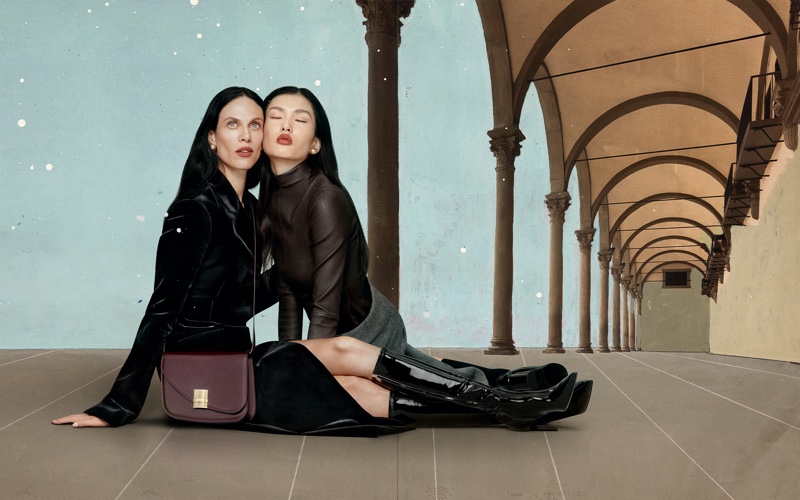 The images also highlight a curated selection of festive gifts, featuring small leather goods in luxurious gold and silver, classic belts, and soft scarves adorned with the brand's logo. These pieces, designed by Maximilian Davis, encapsulate the essence of Ferragamo's craftsmanship and innovation.