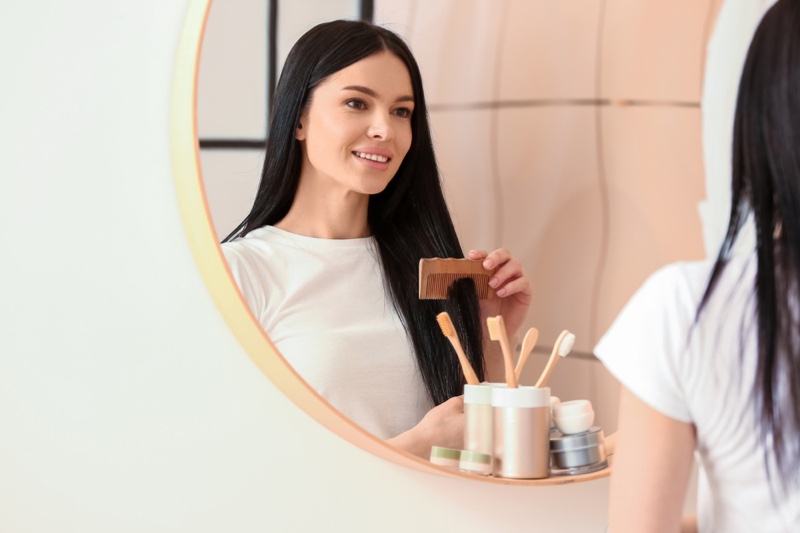 Fancy an additional ten minutes of sleep in the early morning? We have just the trick for that and no–it doesn't involve skipping breakfast. Having a well-organized bathroom helps one to get prepared way faster in the morning and in addition, it will contribute to getting one's life together. Although it may sound insignificant at first, these small things do add up and can make tangible differences in your life. The bathroom is a space that we spend a considerable amount of time both before and after work for a variety of purposes, for all members of your household. It is only fitting that the same amount of thought and effort is spent to better furnish and organize the space that we utilize very often on a daily basis. Besides, it is time to stop neglecting your bathroom and optimize the space to better suit your busy lifestyle. You should also gather other practical bathroom tricks like checking out this guide to bathroom ventilation for instance. Without further ado, here are nine tips that are sure to make your bathroom a more conducive space for all your grooming needs.
Decluttering is key
First things first–remove all items irrelevant to the bathroom and that includes magazines, books, or any other form of items unrelated to hygiene or grooming. We want to keep the number of items down to things you will actually reach out to in the bathroom. Ask yourself if you truly need the item in your routine or does it add any value to your lifestyle. If the answer to both questions is not a resounding yes, then you should consider relocating said item or toss it away altogether.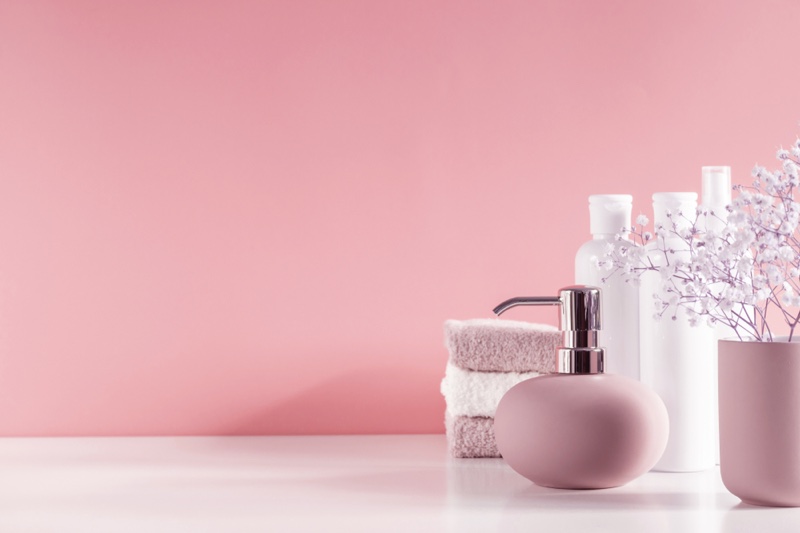 Manage Surfaces of Counters
After decluttering the bathroom space, we should also aim for a highly minimal counter surface. This means that you should only display essential items on the counters for a neater and cleaner look. This also makes cleaning the counter much easier in the future. As a reference, the number of items should only cover one-third of the total surface area of the counter.
Utilize Hidden Storage
All the other non-essential items and products that you don't consider important enough to be placed on the counter surface should go right into hidden storage space like drawers and cabinets. This helps you to attain the one-third counter rule and makes the bathroom counter look overall tidier and presentable.
Drawer Dividers
If you simply transfer a large number of products into the drawers without actually organizing them, then we are not actually achieving a truly organized bathroom. However, this is easier said than done. With multiple mid-size to small items, it is likely that the drawers will become cluttered once you store them there. A great solution to this is to use drawer dividers. Allocate each space for similar products. This makes finding specific items easier and allows for a systematic storing of items.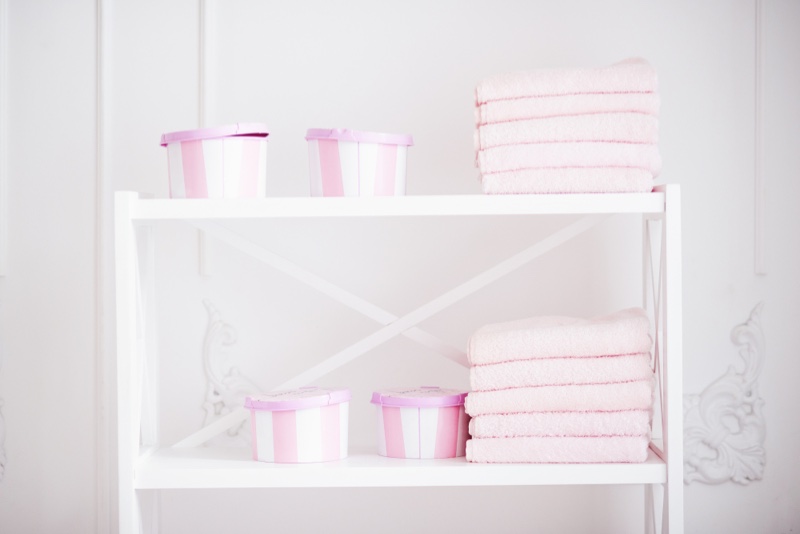 Personal Caddy for everyone
A caddy is a small storage container with divisions and they are extremely helpful to store and categorize items. Especially for people living with multiple family members, caddies will be great for each member to instantly find their own personal items. This reduces the time taken for everyone in the family to flip through the drawers to find their personal items every morning. With everything in one place, going about doing your task will be quick and hassle-free.
Laundry Bin
Have a laundry bin dedicated to collecting used and dirty towels for cleaning and laundry. It is advisable to keep these towels from the usual laundry especially for families that run through towels quickly. This ensures that the family will have clean towels for use at all times.
Use hooks!
Adding hooks to the walls of your bathroom helps to increase the number of handy items to reach out for, such as gloves, scrubs, and towels. Hanging towels on hooks also dry them surprisingly well. To take this idea a little further, one can consider getting a hook for every member of the family for each of their own towels. It will be nice for each member to know that they have their own towels for hygiene's sake. For those who do not wish to mount anything on their bathroom walls for fear of damaging their walls or wallpapers can consider using over the door hooks and racks, which are essentially an organizer with hooks that can be hung over the door.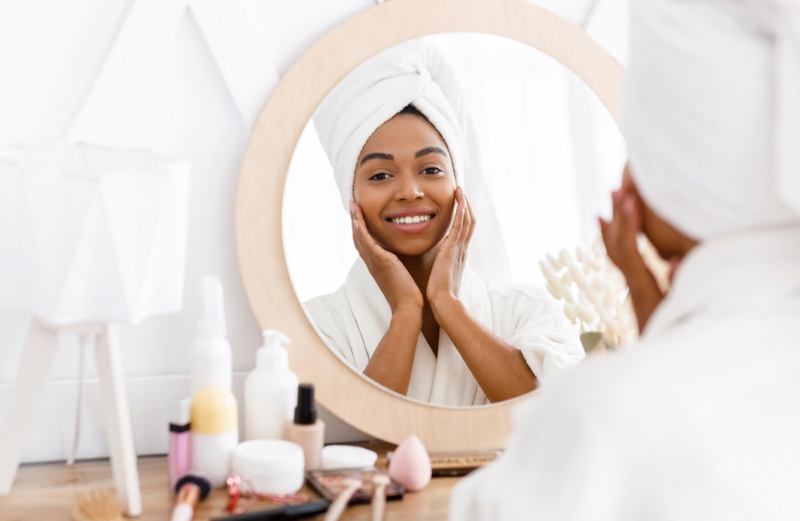 Clear Acrylic Containers
Acrylic containers are minimalistic looking yet they come with tons of organizational benefits. They are our recommendation, especially for simple looking bathrooms. Even if you are going for a certain kind of aesthetic for your bathroom, these clear acrylic containers are sure to fit in perfectly. Being transparent allows the contents of the containers to be easily seen and one can tell if it is time to dust and clean the container should it start to look a little unkempt. These clear acrylic containers come in many sizes and shapes, which are perfect if you are looking to fully utilize the odd nook and crannies of a certain cabinet or drawer in your bathroom. These containers can also be stacked on top of one another, which is great if you are lacking horizontal space.
Labels for everything
It is a good idea to label all your dividers and organizers with a sticker paper clearly stating the items being stored for each compartment. Not every member of the family might actually know where every single thing is stored away and where to store them back after use. The labels will clearly indicate the purpose of each compartment and ensure that every item is stored away back to where it belongs. This is especially great if you have a tendency to have guests over as these labels will help them to adapt even better to your bathroom space.  Labels don't have to be done through stickers. In fact, masking tapes, clear tapes, or even sharpies will work just as well. Just ensure that the words are legible and clear for all to read.   
In Conclusion
The bathroom is often neglected despite being equally as important as other rooms in one's residence. By spending some time organizing your bathroom, you can easily transform it into a more functional space and make substantial improvements to your daily routine.