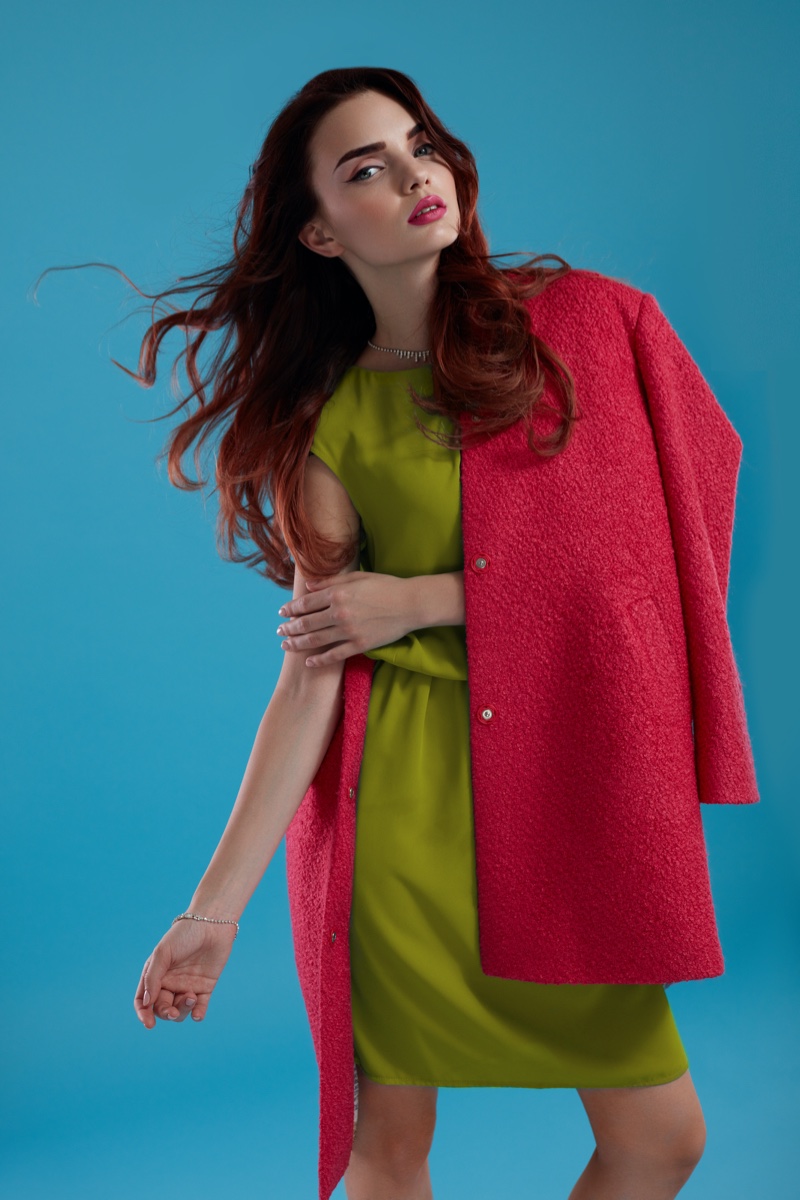 In recent decades, the fashion world has been developing rapidly. Have you ever thought that you can't keep up with current trends and are concerned with how to dress fashionably? Take it easy—vintage clothing and timeless styles that have been in style for decades are now making a splash.
Nowadays, fashionable clothing means mixing styles and contrasts, making it easier to create stylish looks. What does a fashionably dressed woman look like today? This is a very broad concept. Thanks to fashion magazines and books about fashion, the Internet, and social networks, we can see the collections of world designers every day. 
We can also see the styles of leading celebrities, bloggers, and stylists. Today, fashion has many faces and means different things to each person. Every season, classic hits and new trends are gaining enormous popularity.
However, they will still be fashionable in a year or two. Is there a golden rule for dressing well? Unfortunately, there is no universal rule, but there are timeless pieces and silhouettes that can improve your look.
How Do You Dress Fashionably Every Day?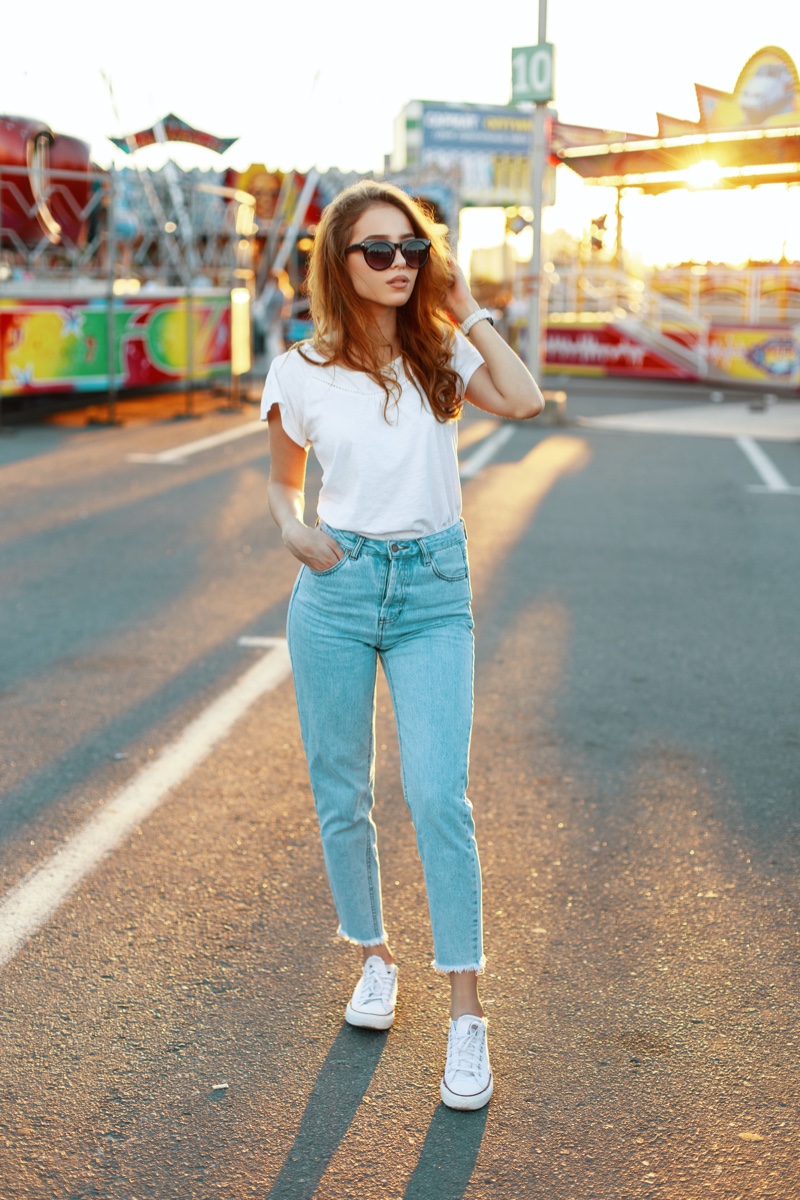 There are a few things to consider before knowing how to dress fashionably every day. The most important thing is to have a capsule wardrobe. These are a limited number of clothes that match your style and will provide maximum comfort. Below, you will find a list of things you will definitely need:
Tops
Look for plain t-shirts and tops in your favorite colors. There are a variety of styles – loose, fitted, long or short sleeves, spaghetti straps, V-neck, round or square, to name a few. There are many possibilities.
There are also plenty of colors to choose from – for minimalists, we recommend white, black, gray, and beige, and for fans of color – shades that suit your personality, from pink to baby blue.  
Pants
Tailored jeans, boyfriend jeans, mom jeans, skinny jeans, straight legs, or maybe flared? Choose the ones that make you feel best. A little tip: look for high-waisted styles, which are the most popular today.
Outerwear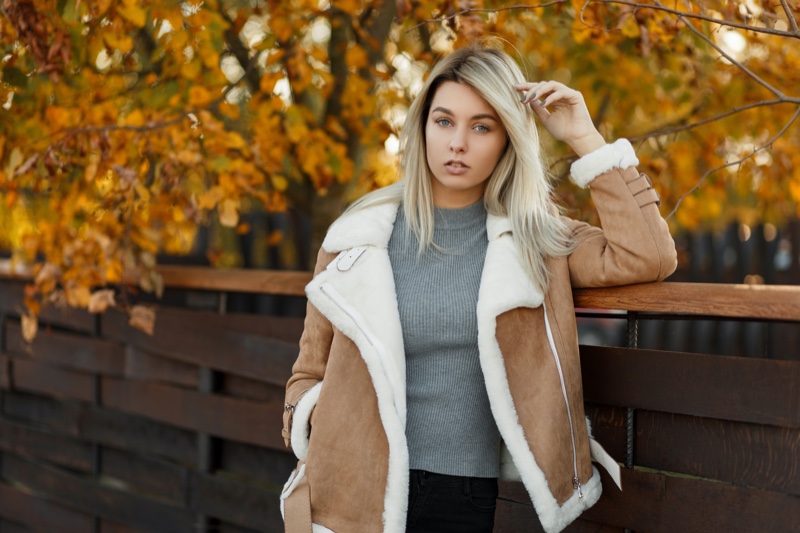 Classic outerwear, that is, a jacket or coat. The choice here is extensive. Are you a fan of elegant and classic looks? How do you dress fashionably with elegance? Fitted jackets and coats like trench styles will definitely suit your taste.
However, this does not mean they are only for dressy wear. It's very fashionable to pair them with chunky sneakers and casual jeans. For a feminine touch, tie a belt in a matching color around your waist for the icing on the cake.
Styling It All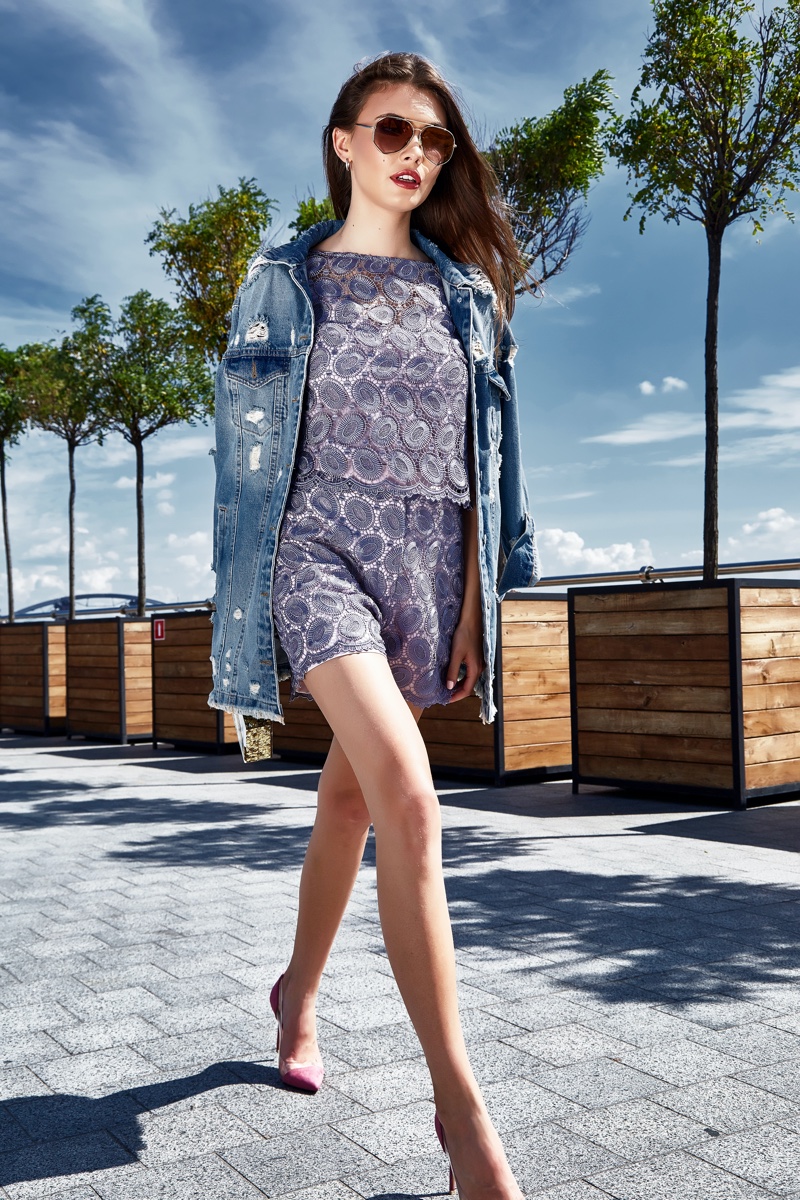 Do you prefer less "strict" outerwear styles? Opt for a timeless biker jacket that will add a special touch to your look. Feel free to wear it with jeans, a T-shirt, elegant trousers, a sweater, or a cocktail dress.
Another alternative is a denim jacket, which has stayed in style since the 90s. It looks fantastic paired with a dress covered in a floral pattern. Are you really into sporty style? In this case, you have a vast selection of various hoodies and bomber jackets.
Choosing new and fashionable wardrobe items to complete your basic looks will be easy. Experiment with the classics – gradually add elements currently on trend to your outfits. For example, wear animal prints, lace lingerie-style tops, tulle midi skirts, printed tights, metallic trim, or the very fashionable houndstooth of late. However, always remember that the most important thing is that you feel good in the clothes you wear.
Using Your Accessories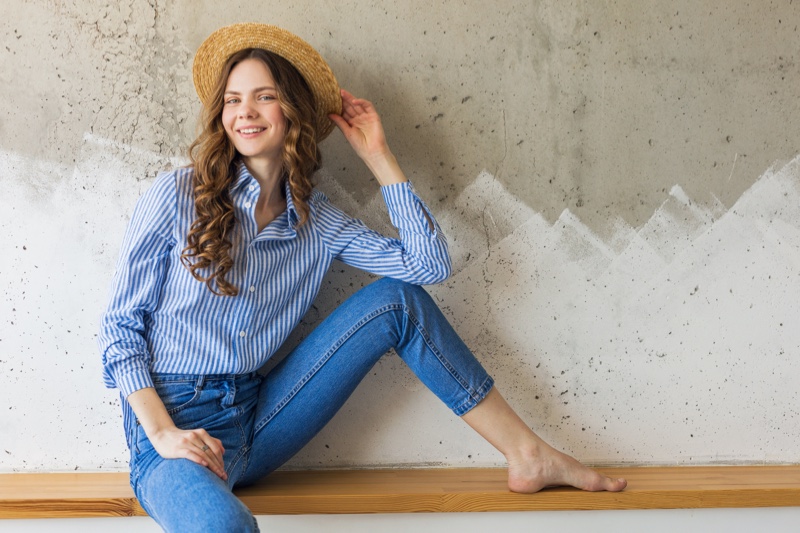 How can you dress with flair? The key lies in accessories. Think you need pricey branded attire to stand out? Think again. Jewelry, handbags, shoes, scarves, and hats can either subtly enhance or completely transform your ensemble. 
Harness their power and craft show-stopping looks from a consistent base. It's evident that many people ignore daily accessories like belts, necklaces, or trendy hats. Seize this opportunity to showcase your fashion smarts.
Here are some suggestions for you:
Hats: While you might dismiss the need for one, hats can dramatically alter your look. Recent trends highlight flat-brimmed caps, berets, and styles like cowboy and bucket hats, offering a touch of throwback charm. For a laid-back vibe, opt for a timeless beanie.
Belts: More than just ornamental, a belt can update your attire. Cinch a belt around a flowing dress, and instantly, you've achieved that hourglass silhouette.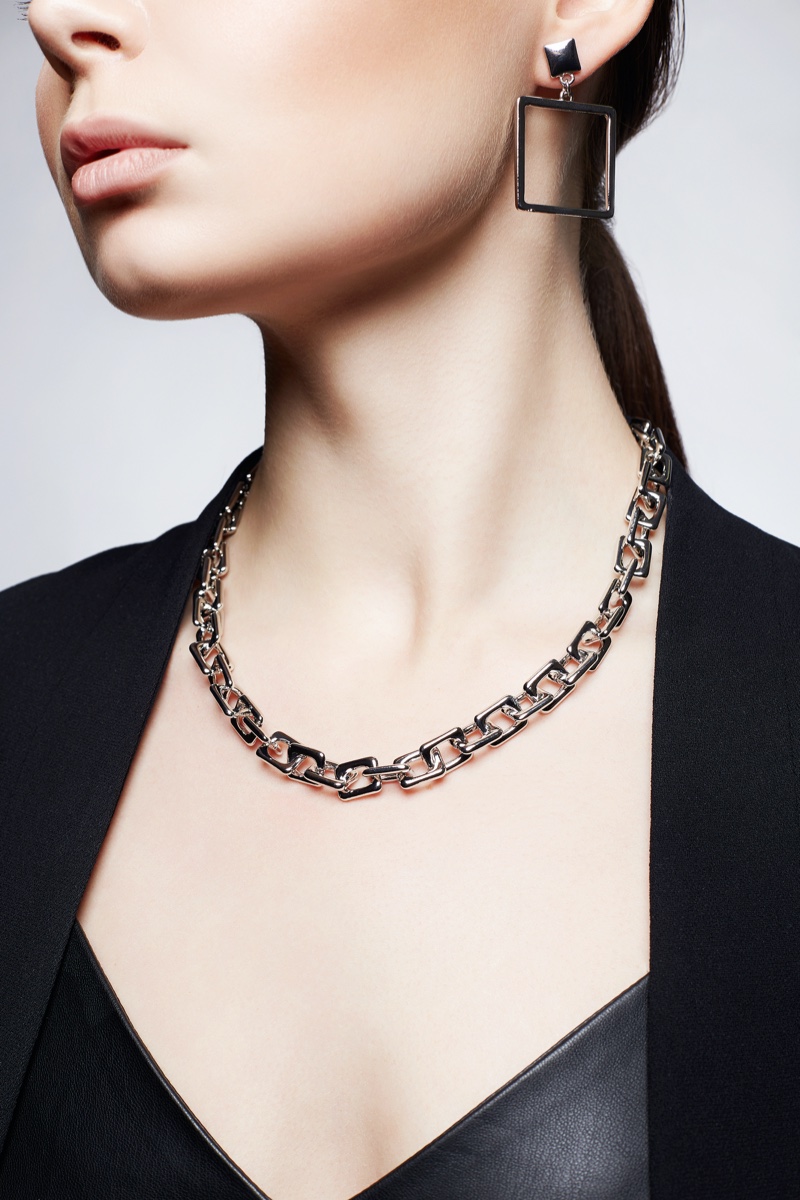 Jewelry: These shining pieces can redefine any look. Whether you lean towards dainty or bold necklaces and earrings crafted from silver, gold, pearls, or cubic zirconia, explore popular stores for your favorites. Don't hesitate to don a delicate chain featuring a meaningful pendant, allowing your personality to shine.
Shoes: Often the outfit's linchpin, shoes can dramatically modify your ensemble. Visualize pairing a top and skirt with high heels for party-ready attire. Prefer sneakers? They'll cement a casual, everyday outfit.
Embracing Authentic Style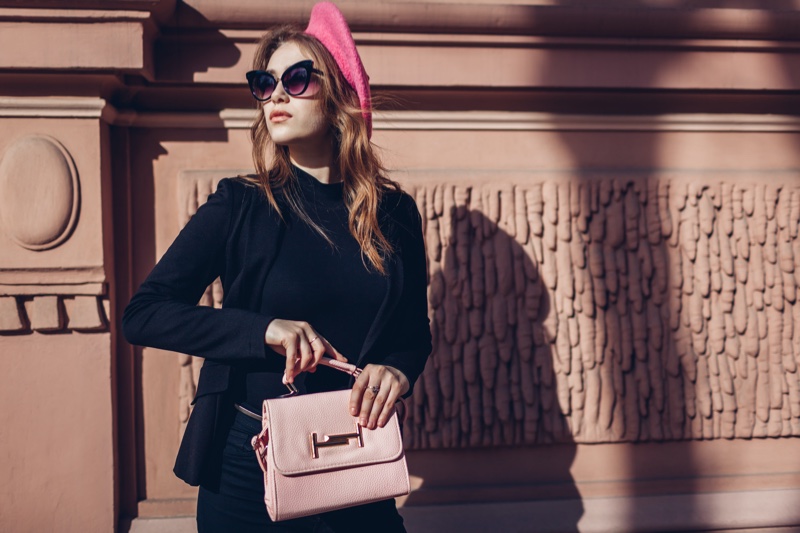 Understanding how to dress fashionably is about more than chasing the latest trends or spending a fortune. It's about blending timeless elements with current styles and expressing oneself confidently.
With the ease of online shopping and the plethora of inspiration from bloggers, style icons, and renowned designers, crafting your unique style has never been more accessible.
Remember, the true essence of fashion lies in your personal touch, comfort, and confidence. And with wallet-friendly options available at the click of a button, you're well on your way to curating a wardrobe that's both chic and authentic to you.