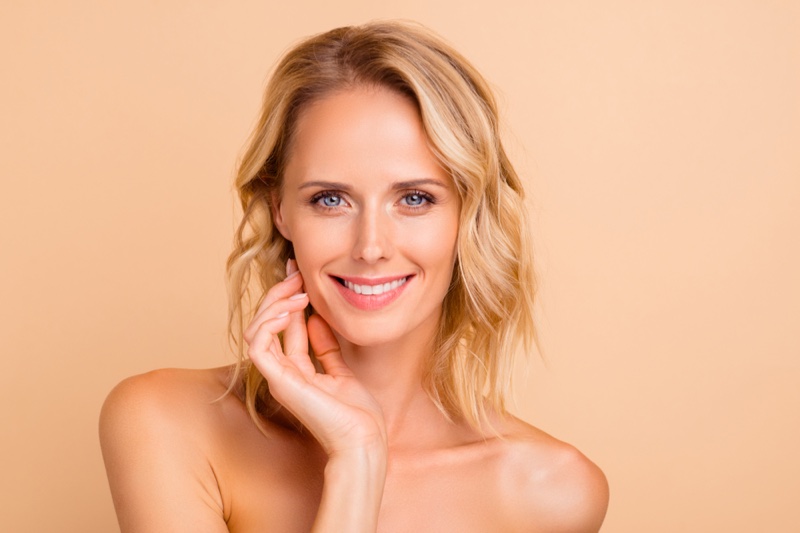 Facelifts are designed to help create a younger appearance by reducing the sagging of skin in the cheeks, jawline, and other parts of the face. When a facelift procedure is done, a surgeon will pull back a flap of skin on each side of the face. The tissues below the skin are altered, excess skin is removed, and the flap is then sutured closed. After you get a facelift, there are a few tips you can follow to help maintain your skin. Here are a few skincare tips you can keep in mind after your facelift.
1. Wash your face.
In the first 24 hours after your facelift surgery, rest will be important. Your face may have some mild bleeding, which is normal. Once the 24 hours have passed, you can remove the bandages. There will be a little pain and tenderness near the incisions. You should wash your incisions with soap and water about three a day to prevent infections and bacteria. Do your best to be as gentle as you wash your face. You can use a mild antibacterial cleanser to minimize any bacteria build-up. Once you pat your face dry, you can mix hydrogen peroxide with water and apply it to your face with a Q-tip.
2. Avoid makeup.
It's likely that your face will swell two or three days after your facelift. You might be tempted to cover the swelling with makeup, but it's best to avoid it. Wait until a week has passed, and you can try to apply makeup on your face again. Make sure that there are no open wounds on your face before applying it. Mineral makeup may be best to use as it can be lighter on your skin and still give you the kind of coverage you desire. Always remember to wash off the makeup before you go to sleep at night.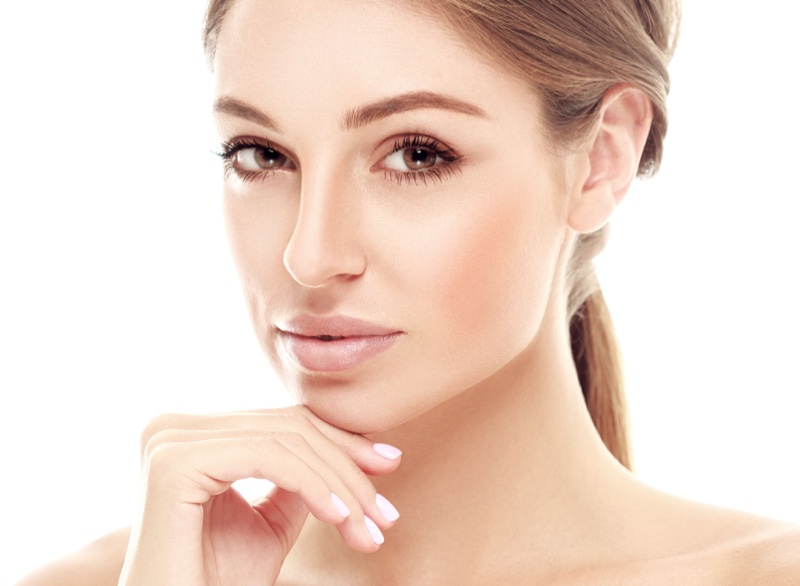 3. Stay out of the sun.
Your skin can be harmed by direct exposure to the sun while you're recovering from facelift surgery. Make sure your face isn't exposed to sunlight for extended periods for at least a month. You should also not expose your incisions to direct sunlight for at least six months after the surgery. Sun exposure to your incisions may cause the area to become darker. As a result, the time it takes to recover will be extended. You should use sunscreen to protect your face from the sun. You can also choose to wear a hat and sunglasses for protection.
4. Minimize bleeding and swelling.
The bruising and swelling from your face usually get worse before any healing begins. The worst of it occurs in the first few days after your surgery. You can use cold compress to reduce the bruising and swelling. Placing ice around the surgical area is also useful for reducing discoloration. Try to keep your head elevated throughout the day as well. You can use multiple pillows when you sleep to keep your head upright. Patients typically experience most of the swelling first thing in the morning, and it's usually around the jaw. All of this is normal.
Try to avoid bending over, doing any heavy lifting, or bumping anything against your face and neck. Mild bleeding may occur from rising blood pressure caused by bending, lifting, sneezing, coughing, or straining. It's best to keep your physical activity to a minimum to minimize bleeding and swelling. You should avoid drugs such as aspirin and herbs such as garlic, ginseng, and ginkgo, as they can cause bleeding to occur. The amount of swelling can vary between patients. You should contact your doctor if your swelling isn't relieved by pain medication.
5. Reduce scarring.
You should avoid peeling any part of the skin or picking any scabs. Peeling the skin or picking the scab can potentially lead to an infection, which may lead to more scarring. Instead, you can either apply vitamin E, cocoa butter, or scar gel for six weeks after your surgery. Any scars on your face should be massaged with ointment to promote softness. You can also reduce scarring by making sure your skin isn't drying out. Vaseline can be useful for keeping your skin hydrated. While your scars might be deep pink after the stitches are removed, with time and care, the pink can fade, and the firmness of the scars can eventually soften.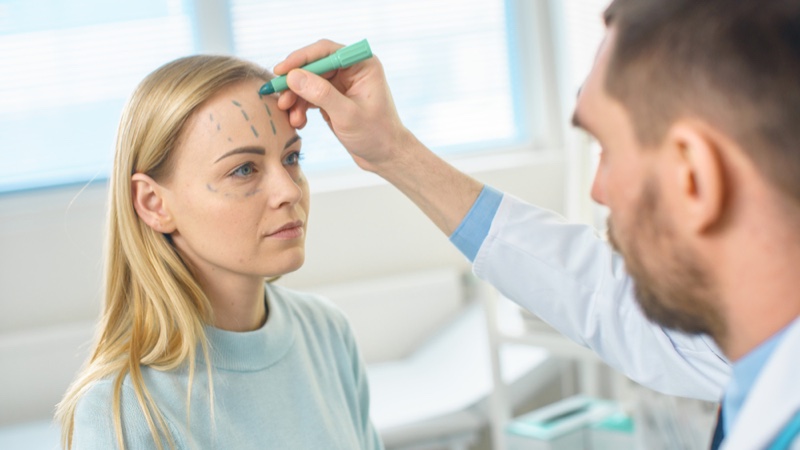 6. Schedule a facial.
In general, it's ideal to wait three months after a facelift surgery before you get a facial. It will allow your face to get the maximum benefit from it when the swelling has subsided. You should inform your esthetician that you recently had a facelift, so they can avoid areas of your face that could cause irritation. In addition, you can tell your esthetician to focus on the areas of your face that concerned you before you got your facelift.
7. Consider receiving treatments.
Facelifts are only designed to help conceal the signs of aging. It doesn't completely stop the aging process. Using some treatments can be useful in keeping your skin looking young. Some of the treatments you might consider getting include injection treatments, laser treatments, and chemical peels. Among the most common injection treatments people receive is Botox. This treatment relaxes the muscle tension that's the cause of wrinkles. As a result of relaxing the muscle tension, it helps to reduce the appearance of wrinkles on the face. Your plastic surgeon can give you guidance on an effective long-term strategy for maintaining your skin's youthfulness. Once you've received the treatments, you can apply a thin layer of Vaseline to prevent your skin from drying over the next few days.
Getting a facelift can be a potential solution to reducing the appearance of aging on your face. It's essential to take proper care of your face in the days after a facelift to get the best results possible. Following these skincare tips can help you maintain your skin while you recover from surgery. If you're interested in learning more about facelifts, you can find more information at this link: https://lexingtonps.com/.