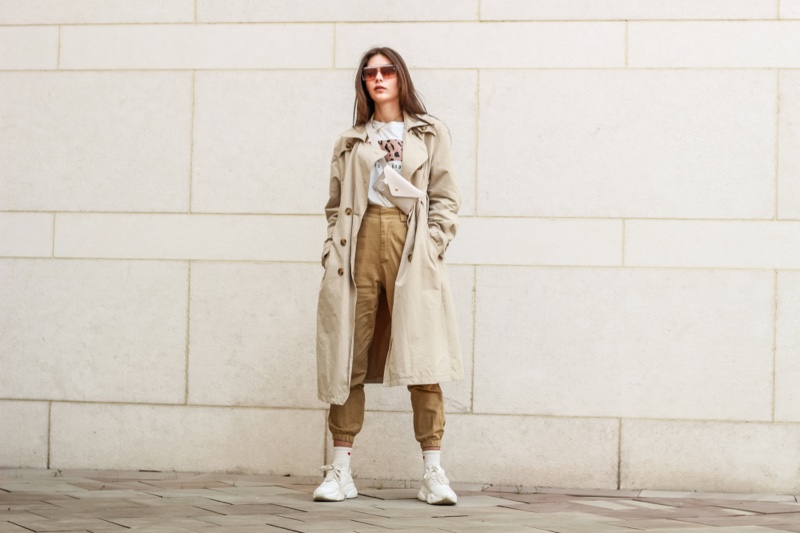 Today fashion has become a very broad concept. In simple words, the technique is how you choose to present yourself. It is all about experimenting and playing with different clothes, shoes, makeup, and accessories.
How people perceive fashion can significantly differ from one person to another. For some, fashion could mean clothes that keep them comfortable. Whereas, for others, it could be everything bold, unique, and different.
The ever-growing influence of social media, celebrities, and bloggers has further increased people's interest and involvement in a day-to-day fashion. People are now keener to look fashionable every day than previously working on style only for special occasions.
An essential aspect of staying fashionable and up to date with trends is knowing your style. Just as people perceive fashion differently, they have a differentiated choice when it comes to personal style. What might seem fashionable to you might be boring for others.
In a nutshell, fashion and style should help you put yourself out there. This blog will be full of tips, tricks, and ideas to help you explore more options for fashion and style. We also hope it will help you in identifying and working on improving your sense of style. Thus, shared below is a list to help you out with it.
Play With Bright Colors
Well, you might be one of those people who like to wear light pastel-colored clothes and accessories. There is no doubt that light pastel colors look incredibly cool and are quite refreshing to wear. However, it would be best if you kept trying new things.
Bright-colored clothing, accessories, and lipsticks look extremely chic and a great pop of color to your entire look. You can play a lot with bright colors. For instance, you can add bright lipstick with fine clothes. There are countless ways of accommodating bright colors in your style.
Don't ever be afraid of choosing the brightest colors. It is your confidence that makes the bright colors look even more radiant on you. Thus, do get your hands on some colorful colored clothes, accessories, and makeup.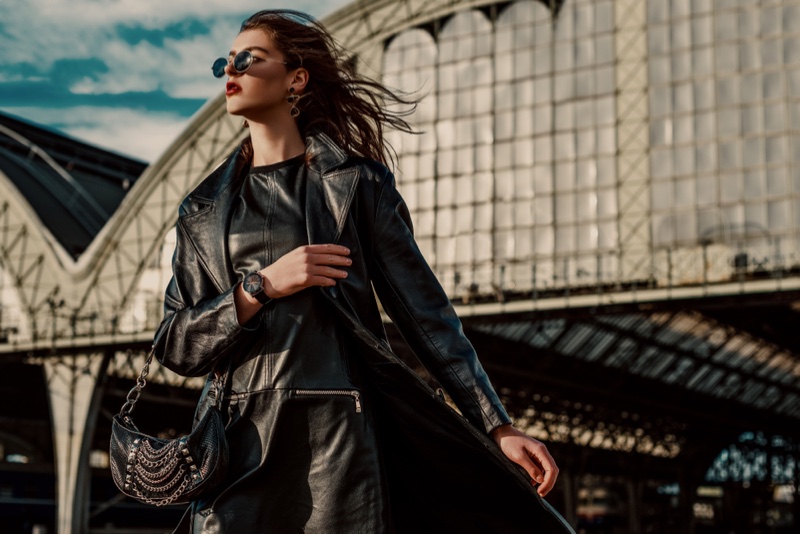 Go For Customized Clothing
Customized clothing adds a great sense of style to the entire look. It shows how much effort and time you have put into the outfit. A great benefit of customized clothes and accessories is that you have limitless options and the freedom to alter things per your liking.
You can get your name, quote, or any special date imprinted, embossed, or embroidered on any clothing and accessories of your choice. You can also get custom leather jackets made as one can style them with countless outfits.
There are many small businesses as well as big labels that provide customization services for clothes and accessories. You can also choose to get it customized from a local tailor or vendor. Many people also love to do it the DIY way.
Experiment With Different Lengths
There is so much to play and experiment with when it comes to the length of shirts, pants, dresses, and tops. Well, it might be something you are not familiar with now. Clothes of different proportions can completely elevate your style.
Do not ever let your insecurities stop you from experimenting with different styles. You can go for clothes of different lengths depending upon your height. Although, it is more about how you carry it.
There is nothing you cannot try and flaunt when it comes to fashion. Don't be afraid of playing with clothes. Clothes of short and long lengths both look great when styled appropriately. It is all comes down to wearing things with confidence.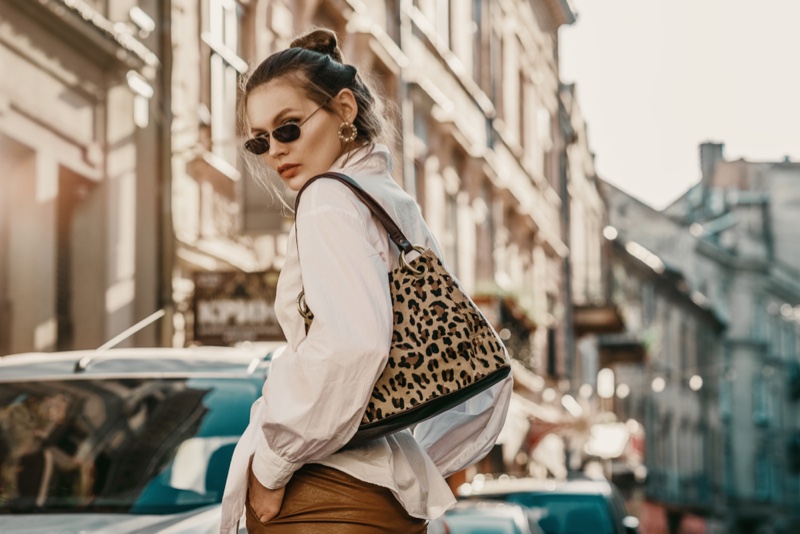 Layer On Accessories
Many people don't like accessorizing their clothes as they think it will be too much. Although there is nothing right and wrong regarding fashion, one should experiment with accessories. Accessories can make any boring outfit look charming any day.
You can hoard on scarves, sunglasses, and jewelry. Silk scarves and stoles add definition to any simple and minimal look. Similarly, chunky jewelry and statement pieces can be a game-changer for the entire face.
Many brands sell jewelry, scarves, and sunglasses for extremely high rates. You don't necessarily have to spend huge sums of money on accessories. You can easily find accessories at local vendors for much cheaper rates. Also, keep an eye for sales to grab stuff at affordable rates.
Don't Doubt Yourself!
There can be people around you who will make fun of your fashion choices. It is probably because they would not relate to your sense of fashion as mentioned before; everyone has a unique and different perception of style.
It is entirely normal for others not to like what you like when it comes to fashion choices. However, what is not normal is bashing others or making people feel bad about their fashion choices. You should also not criticize yourself for choosing what you like.
Fashion is supposed to make you feel good about yourself. Do not let anyone else decide what fashion for you is. As they say, you should wear your heart on the sleeves! It can be challenging but being yourself is the best style you can choose to wear.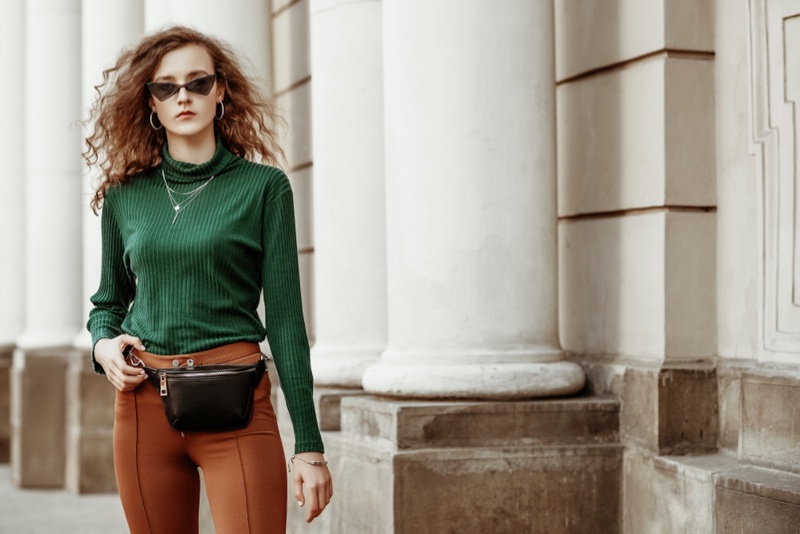 The Final Thoughts
Fashion has indeed become an important aspect of our daily lives. There is fashion and style in everything we wear, eat, and look around us. Everybody has a distinguished organized manner of presenting themselves or things which is what we call style.
Style and fashion go hand in hand. However, not every fashion trend can be a part of your style or your cup of tea. You can observe what kind of clothes and accessories you feel good about when wearing.
There is no end to experimentation when it comes to style. You can incorporate various techniques to develop a personal manner as per your liking. Do not let anything or anybody stop you from experimenting with your style.
We hope the tips mentioned earlier will be fruitful in helping you explore your style and sense of fashion. We would love to hear back from you.