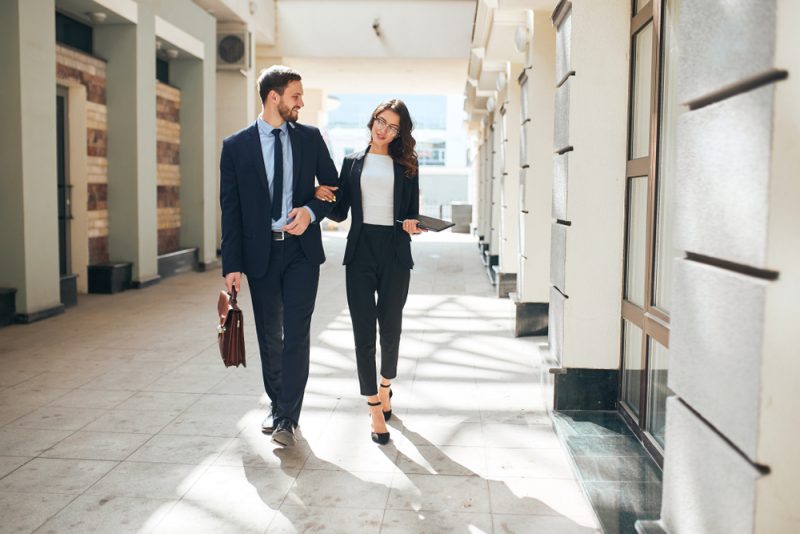 Gifting a partner or loved one is an extraordinary act. Therefore, you should put a lot of thought into your purchases and ensure that it's worth the money. When shopping for men, who have a professional or office job, briefcases make some of the best gifts. A good one spruces up a style and is an excellent wardrobe addition.
But there are numerous briefcases in the market, so choosing the right option may be challenging. So, how do you pick a briefcase for your partner as a gift without sacrificing the quality and style? Below are eight steps to make your decision easier:
1. Set a Budget
When choosing quality that will last for decades, you should invest in a somewhat pricey briefcase. The ones that cost less may end up requiring a replacement sooner than spending a higher price for a quality briefcase.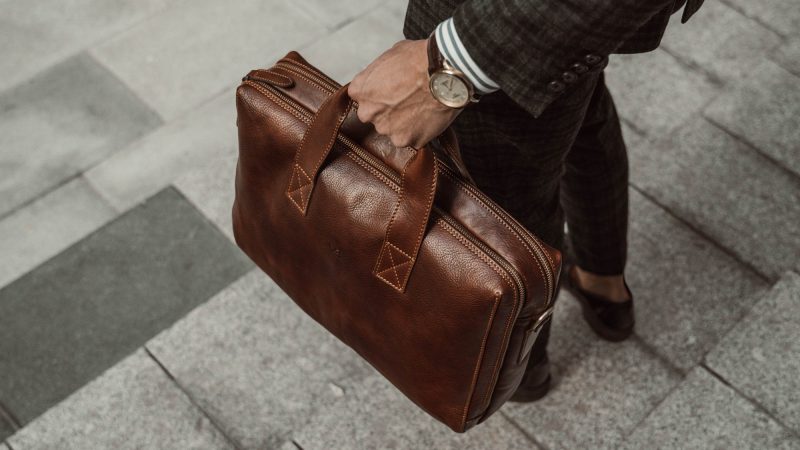 2. Consider Von Baer Leather Briefcases
Von Baer offers quality briefcases at an affordable price. The brand produces its briefcases by hand, lending its quality styles a long life. When considering which briefcase to purchase, keep in mind that the material used determines its look and texture. There are two primary materials used in making briefcases; leather and synthetic polymers.
Leather:

Briefcases made of genuine leather are made to last. They look and smell good. There are a variety of leather grades. Full-grain leather is the best and most durable. The

Von Baer briefcases are made from Italian Leather.

Durable Cotton Canvas Lining:

All Von Baer briefcases use a high quality cotton lining, which is very durable and soft to the touch.
3. Consider Your Partner's Lifestyle Suitability
If your partner carries a laptop, documents, or clothes, ensure that the briefcase matches their lifestyle. A laptop bag needs to have enough space and padding. If they need to carry suits and a few other clothing items, consider getting them a suit carrier briefcase —this is an interesting video demonstrating a suit carrier briefcase.
Also, a frequent air traveler needs a hard case for when they need to stow their luggage in the overhead compartment. For briefcases with a flap, they are for a casual look and ideal for non-formal professions such as media, marketing, and the fashion industry. Alternatively, a legal professional may benefit from a broader briefcase to accommodate all the paperwork they need.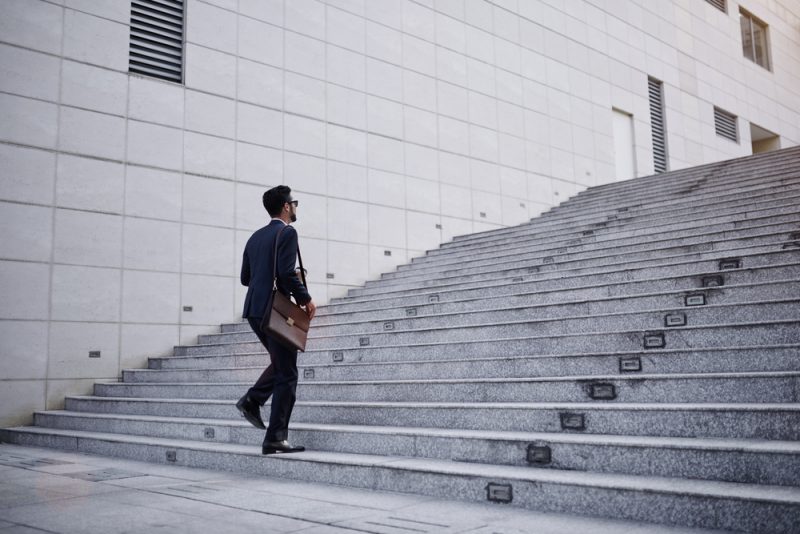 4. Determine the Briefcase Use
What's the purpose of the briefcase? What your partner intends to use it for should be the primary consideration. The briefcase comes in different types for a variety of uses. The best ones for men are those with enough compartments that can keep things organized.
However, a quick access compartment is also essential. It allows for quickly reaching items such as travel documents or mobile phones. Don't use the exterior look alone to determine if it's ideal for the intended use. Inspect the inside of the briefcase too. The exterior can be misleading as it may look small and compact, while it's, in fact, expandable and spacious on the inside.
5. Pick A Color
The most common briefcase colors are black, brown, and tan. However, these are just the general colors. There are a variety of shades between these colors. Black and darker shades of brown are best suited for a business environment, while tan and lighter shades are more informal and casual.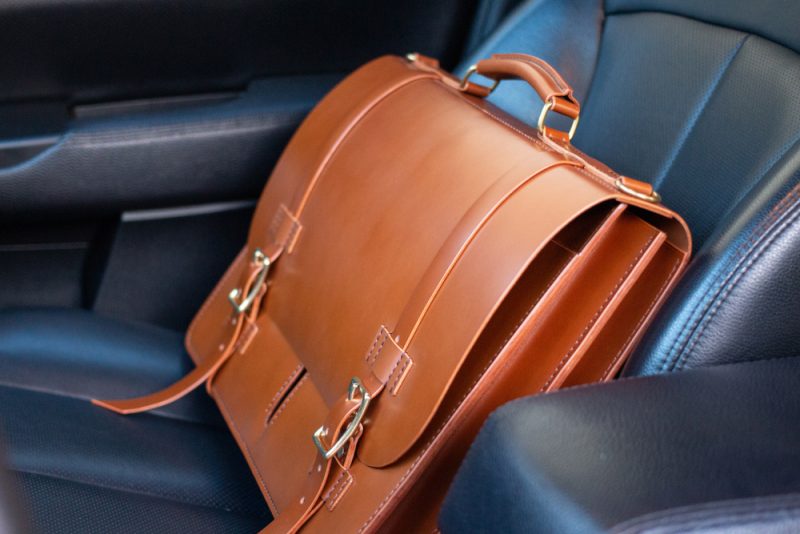 6. Check the Briefcase Hardware (Accessories)
The hardware material such as the handle, locks, zipper, buckles, and strap fittings make a difference in the bag's appearance and durability. These parts are the most overused parts of the briefcase and are likely to wear out quicker. Ensure that the materials are of high quality by studying the details thoroughly.
If you're not sure about things, find a reputable men's bag shop. It'll make determining the quality of the hardware and shopping for your partner easier.
7. Examine the Briefcase for Durability
Aside from the material used, another crucial thing that determines the durability of a briefcase is craftmanship. Here are a few places to check:
Stitching:

It should be even, straight, and without any loose threads. Ensure to check the interior and exterior of the bag for consistency. Check that stitching is reinforced in vulnerable areas like around the handles.

Zipper:

Metal zippers are more quality, and they last longer than plastic ones. Ensure that they open and close smoothly.

Hinges:

Check the hinges. They should be well built and without rust on them.

Handles:

They should be strong and firmly fixed to the body of the briefcase and be reinforced with metal fixtures or stitching. If they're not fixed to the body and only fastened to the exterior part of the bag, they'll come loose after a short use or if the briefcase carries heavier things.

Edges:

Check to ensure that the leather has not split or peeled.
8. Consider the Size & Weight
When it comes to choosing the best briefcases for men, bigger isn't better. Unless your partner's needs dictate it, a large briefcase will be cumbersome to carry around and can feel uncomfortable. Briefcases are lightweight and easy to move around. Besides, they're carried by one hand or shoulder, unlike backpacks that distribute weight evenly.
The ideal briefcase dimensions are:
Height:

Between 11 to 13 inches

Width:

Between 16 to 16.5 inches

Depth:

Between 4 to 6 inches
However, the ideal size is that which accommodates what your partner needs to carry in their bag. Pick a flexible bag that they can compress if it has space inside.
Conclusion
These are the primary considerations when choosing briefcases for men. Since you're gifting your partner, you want to give nothing but the best. Consider how much you need to spend and work around the amount to find a quality briefcase. Check the craftsmanship and hardware details and ensure that the briefcase fits your partner's use, lifestyle, and style.