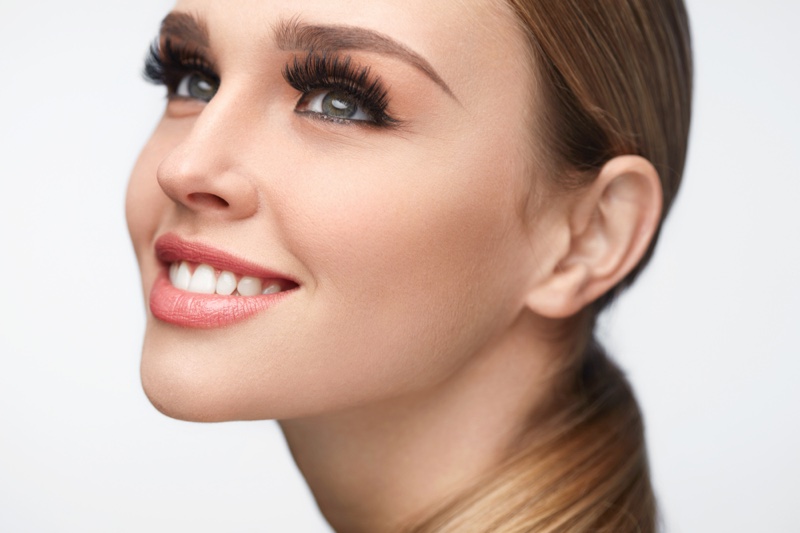 During this past year, with all of the free time you've had on your hands, you may have finally gotten around to playing with makeup. You've mastered (or have just improved on) the bright colorful eyeshadow looks. You have tried your hand at contouring. Maybe you've even played around with those cool eyeliner looks or fake freckles.
But with all of these looks, something is still missing. Your mascara just isn't standing up to the intricacy and boldness of the rest of your makeup look.
You need something to up your makeup game. False lashes may just be what you've been missing.
1. Natural-Looking False Lashes
If you aren't into big, glamorous lashes, or if you're just staring your adventure into the false lash world, try out some natural-looking lashes.
These false lashes give your regular lashes the small boost they need to really stand out from the rest of your look.
2. Magnetic False Lashes
If you're new to false lashes, you will definitely want to give this newer take on the false lash a try.
These lashes work using magnetic eyeliner that you apply to your eyelid like you would with regular liner. Then all you have to do is place your lashes on top of it once that's dried up.
It's easier than dealing with sticky lash glue and holding your eyelash in the perfect position for minutes until it dries. Plus, it will last all day and will be easier to take off at the end of the day.
3. Classic Glue-On False Lashes
The long-proven glue-on lashes are a staple for a reason: they last.
With a quality lash adhesive, you can rest assured that the false lashes you have will stay on all day long. Make sure you get the best quality lashes and lash glue to make sure they stay looking great the entire day and night.
4. Thick, Luxurious Lashes
For a more glam look, try out some thick, luxurious lashes.
These will give your look the va-va-voom it deserves for a special occasion or just a fun makeup look.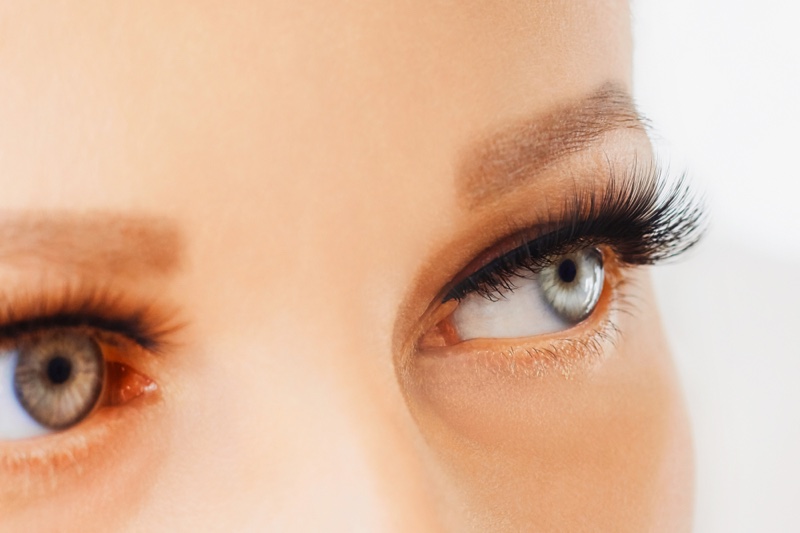 5. Fun Texture Lashes
When you think of lashes, you probably think of an evenly spaced out set.
But why keep it simple when playing with false lashes? Some false eyelashes have the lashes spaced out betweenthicker clumps of lashes. This provides an interesting edge to your look.
6. Brightly Colored Lashes
Have you tried out fun-color mascaras that just don't seem to stand out on your lashes?
Try using brightly-colored false lashes instead of struggling with those fun mascaras.
7. Studded Lashes
You love having crystals and rhinestones in your false nails, why not add them to your false lashes?
Some false lashes offer added studs and crystals into the mix. These offer your look an edge that you can't achieve with your natural lashes.
8. Cat-Eye Lashes
A classic retro look, the cat-eye lash style is difficult to achieve with mascara alone.
Getting yourself some lashes with longer, fuller lashes on the outer corners can help you nail this cat-eye look without the work.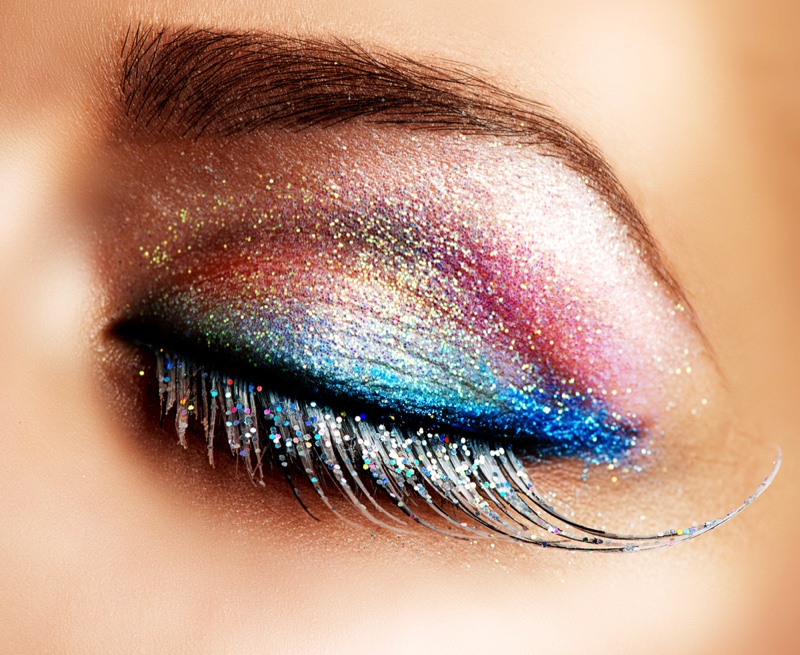 9. Rainbow Lashes
This one speaks for itself.
Rainbows are in right now. If you've ever tried a rainbow eyeshadow look, you know how magical and whimsical it can be.
Help your lashes measure up to your rainbow look. Get yourself some rainbow lashes.
10. Classic Doll Lashes
Somewhere between a natural lash and a glam lash, doll lashes are the name of the game.
These lush yet understated lashes can give you that doe-eyed, clean look that you desire.
Long-Lasting False Lashes Take Your Look to the Next Level
If you've been wanting to take your makeup game to the next level, you have to get yourself some gorgeous false lashes.