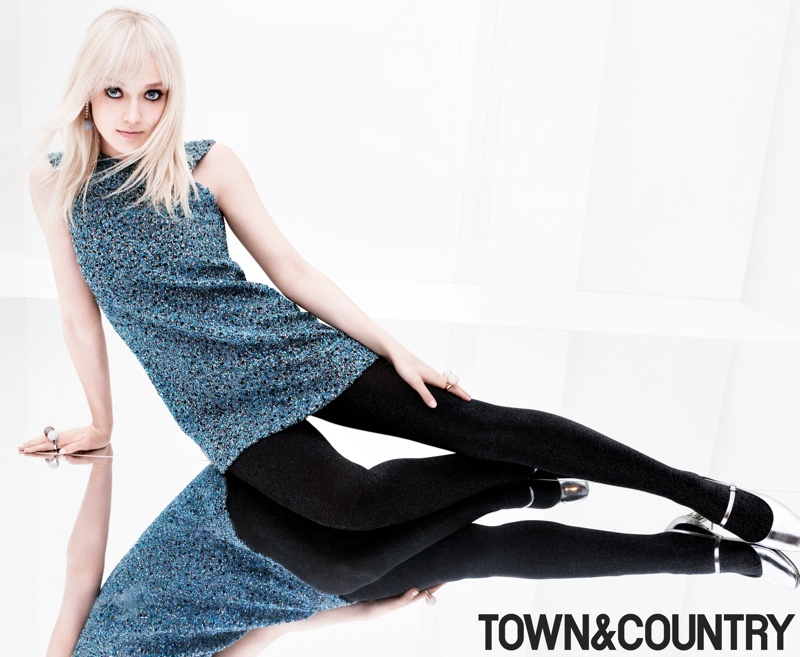 Dakota on Town & Country–At 20-years-old, actress Dakota Fanning graces the August issue of Town & Country, wearing a mod-inspired look photographed by Daniel Jackson. Inside the magazine, Dakota poses with blunt bangs and a bold set of eyelashes looking all grown up. A child actor, the face of AGL Shoes opens up to the magazine about growing up in the spotlight. "Because people saw me grow up, there's this weird sort of ownership that they feel for me and that is…difficult. Because it's not real; it's in their minds…I'll be walking down the street and someone will say hello, and I'll go, 'Oh, hi!' I'll think I must know this person if they said hello, but then you realize, you don't know them," she tells the magazine.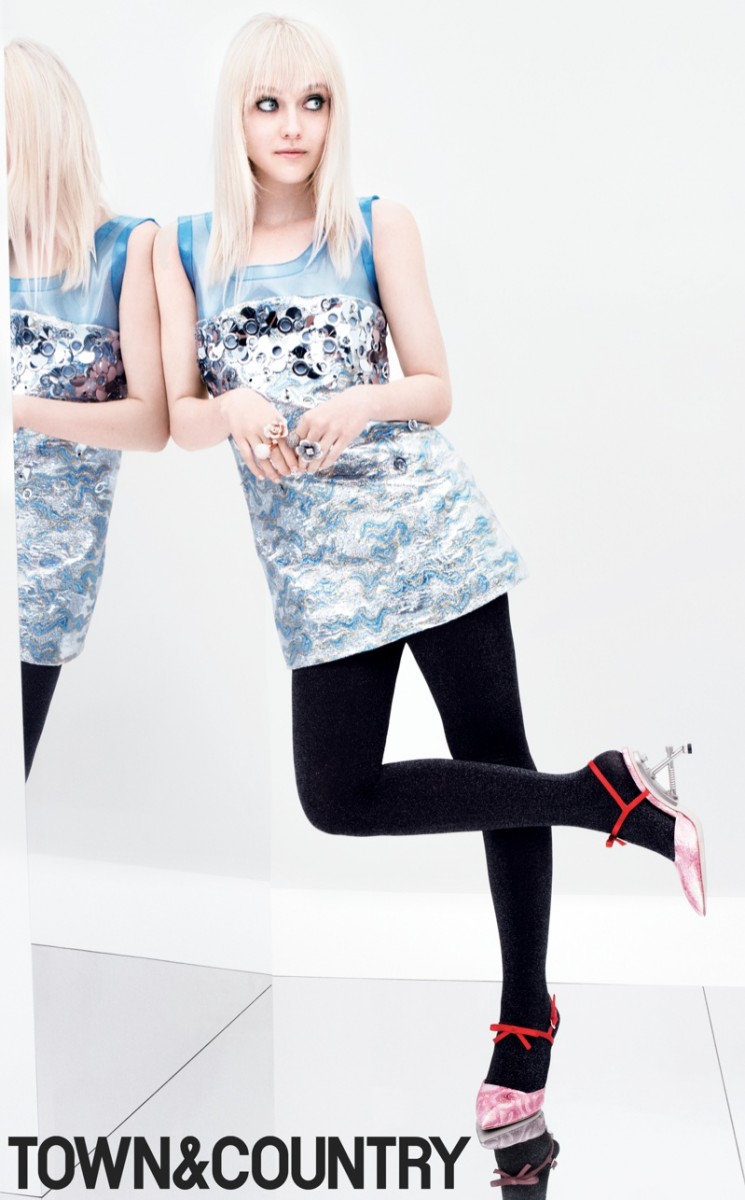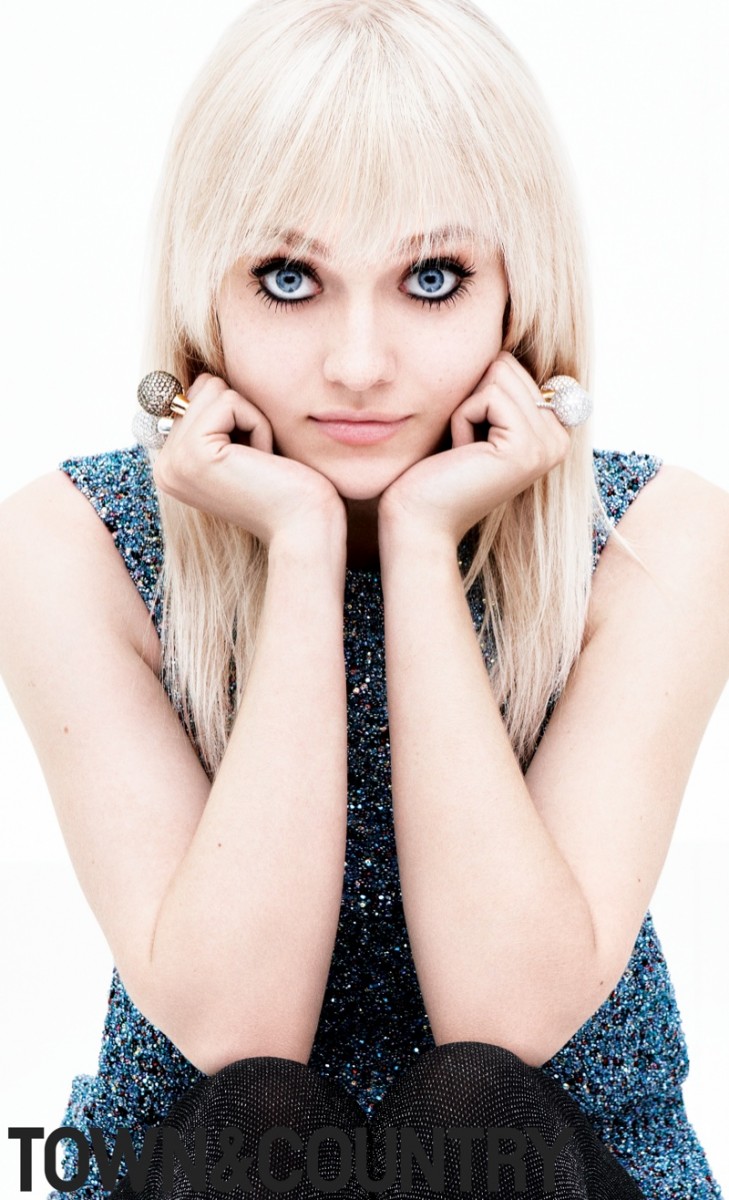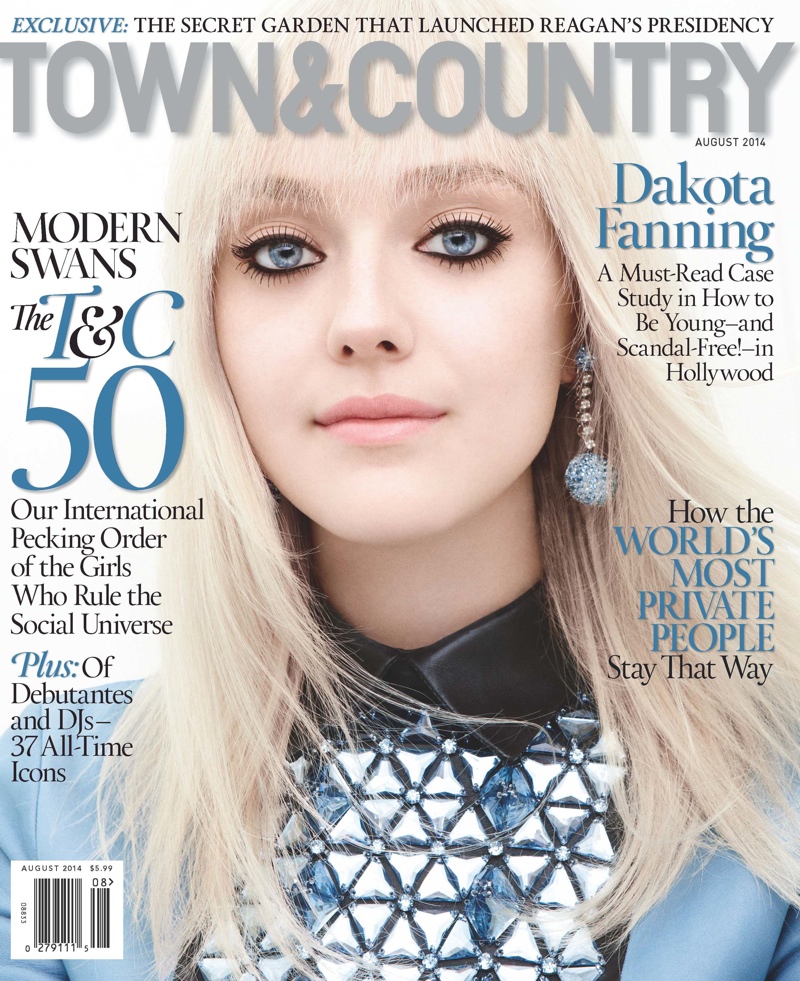 Images courtesy of Town & Country
Enjoyed this update?