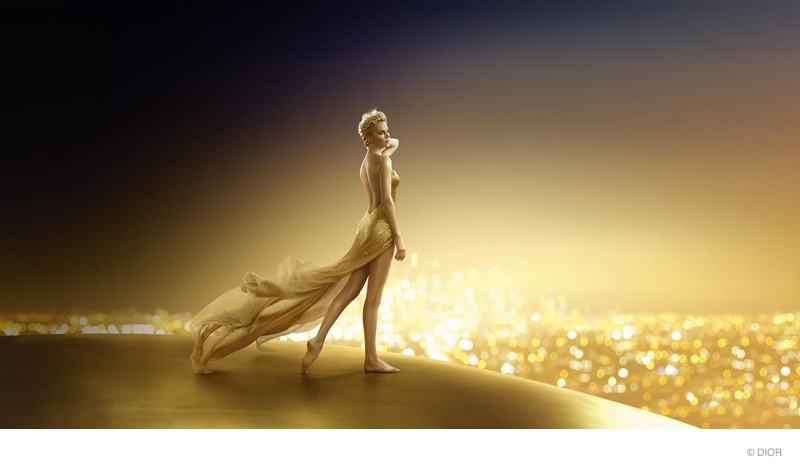 It has been ten years since actress Charlize Theron's first advertisement for J'adore by Dior was released. And now this year, the French fashion house will launch a new campaign featuring the blonde beauty with her long legs on display in an airy dress as she overlooks a gold landscape. The video set to be released on September 3rd has been teased by the label on its Youtube page along with an interview with Charlize.
When asked about being the face of the fragrance for a decade, Charlize says, "There's a natural evolution that happens to all of us, and there was definitely stepping stones in the last ten years for that woman to kind of find her freedom within her confinements that we all have and I think that for me as an actor that was a real joy to be encouraged to be part of that."
More News on Charlize Theron:
Charlize Theron is Hot in Black & White for Esquire UK Shoot by Terry Richardson
Charlize Theron Lands Sixth Vogue Cover with June 2014 Issue
Enjoyed this update?