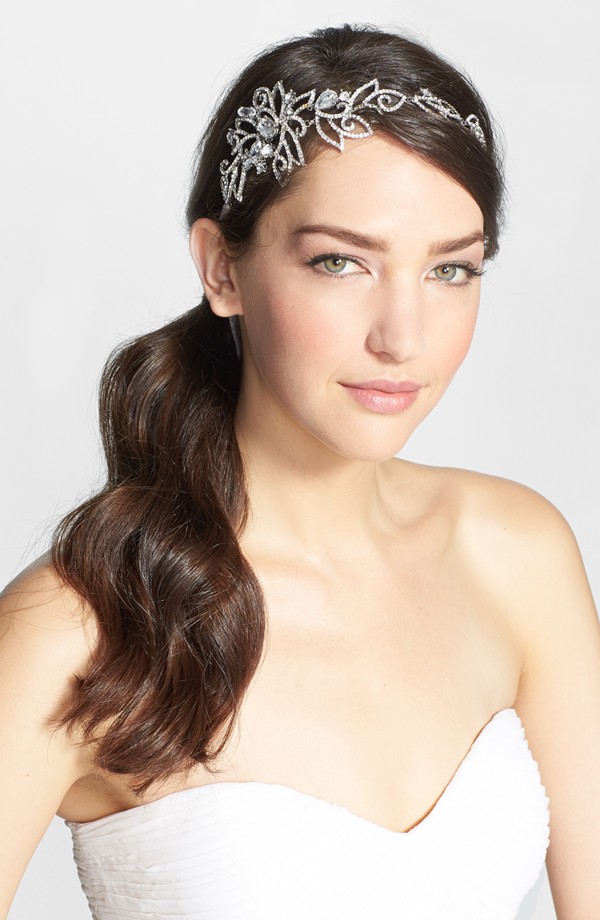 VINTAGE CHIC
– Throw in a touch of thirties retro glamour with a crystal adorned head wrap. Nina Crystal Head Wrap available at
Nordstrom
for $225.00
Bridal Accessories to Get—You have the wedding hairstyle, dress and shoes planned, but what about those finishing touches? Hair accessories and bridal veils are not only glamorous but also super memorable. Check out our roundup of seven amazing bridal accessories below for inspiration.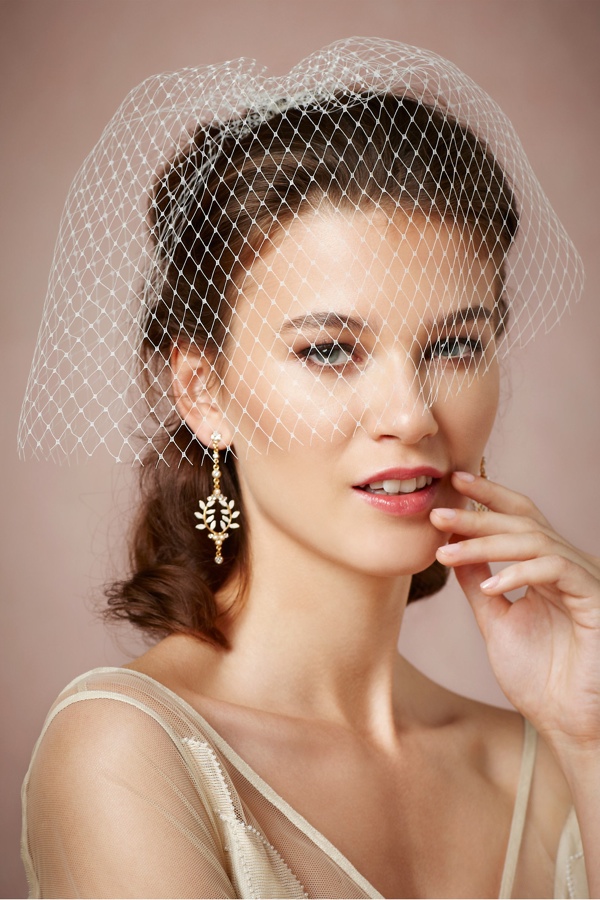 HALF COVERED
– Rather than covering your full face, show off your bridal beauty with a netted blusher. Debra Moreland Lady Lack Blusher available at
BHLDN
for $140.00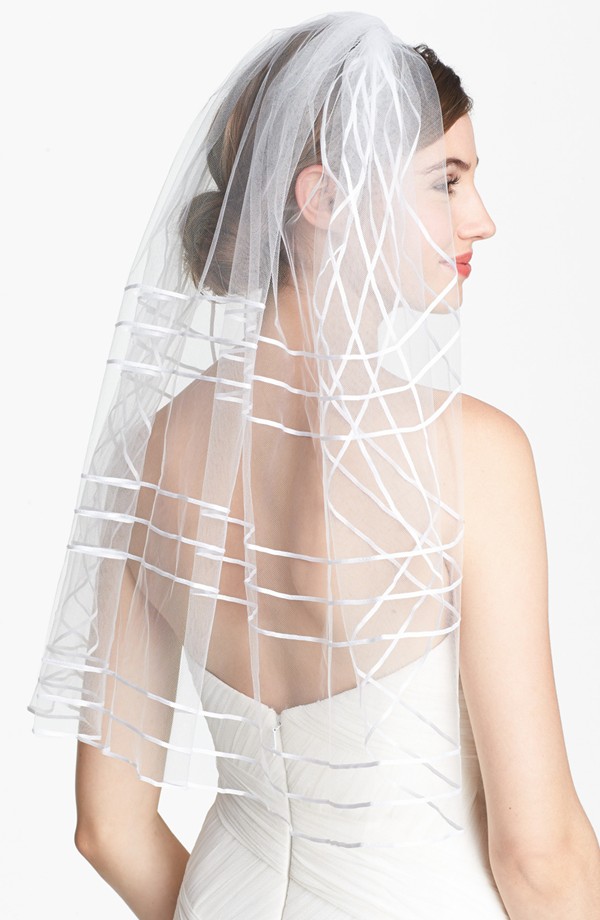 RIBBONS UNDONE
– Spruce up the classic veil look with the addition of ribbons. Tasha Ribbon Veil available at
Nordstrom
for $198.00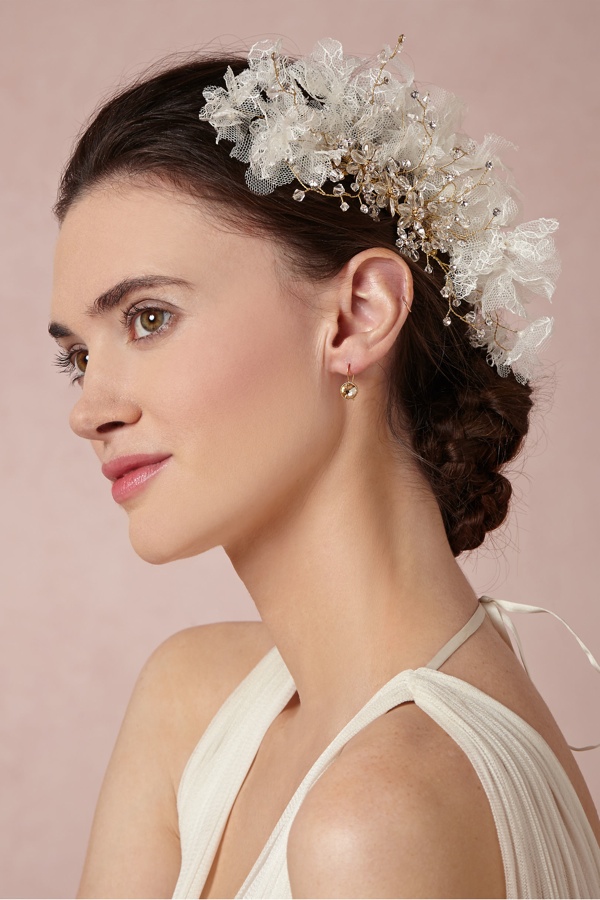 PRETTY PETALS
– Accentuate your features with a decorated comb featuring petal shapes, beads and Swarovski crystals. Twigs & Honey Lace Petal Comb available at
BHLDN
for $350.00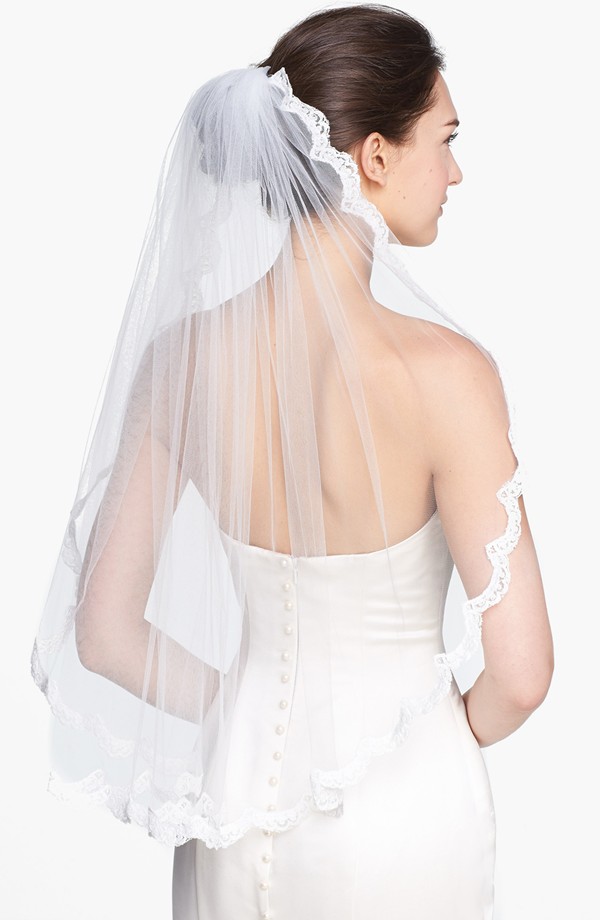 THINK LACE
– Make a dramatic entrance with a lacy veil that falls to your back. Wedding Belles New York "Lola" Lace Border Veil available at
Nordstrom
for $375.00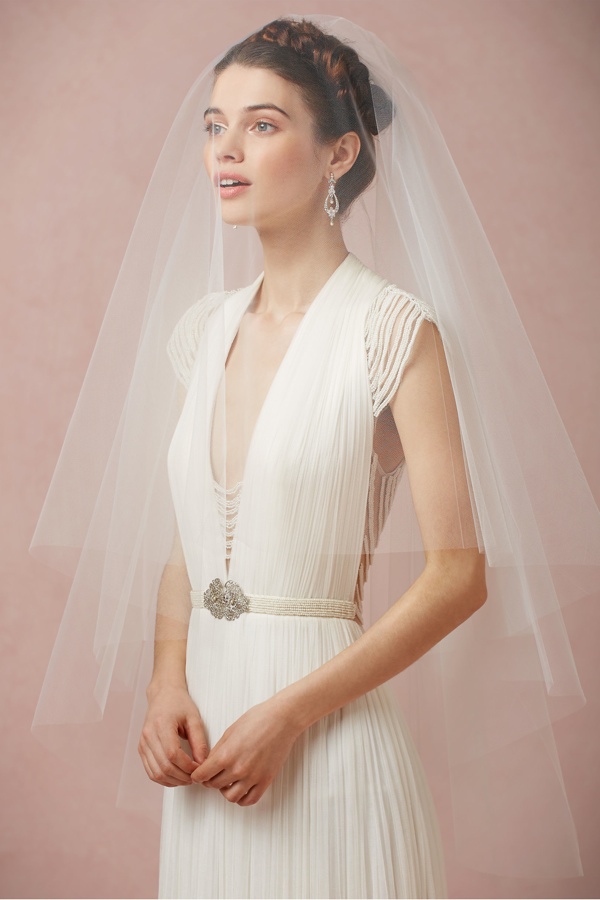 LIKE AIR
– This veil is versatile with a voluminous silhouette that can be worn by framing the face or completely covering it. Debra Moreland Cirque Veil available at
BHLDN
for $235.00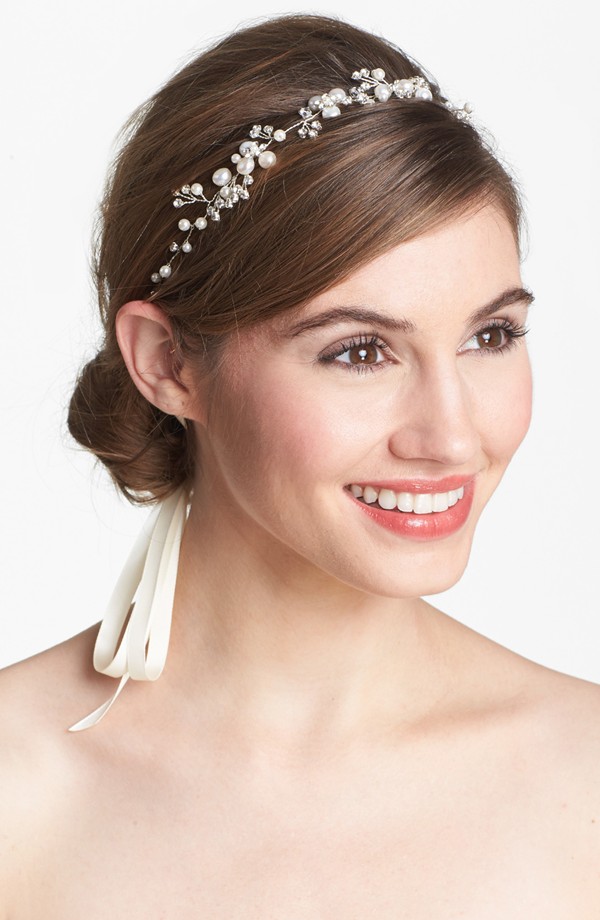 CLASSIC REBORN
– Pearls are a timeless classic, and perfect for any bride's big day. Tasha Faux Pearl & Crystal Head Wrap available at
Nordstrom
for $88.00
Enjoyed this update?