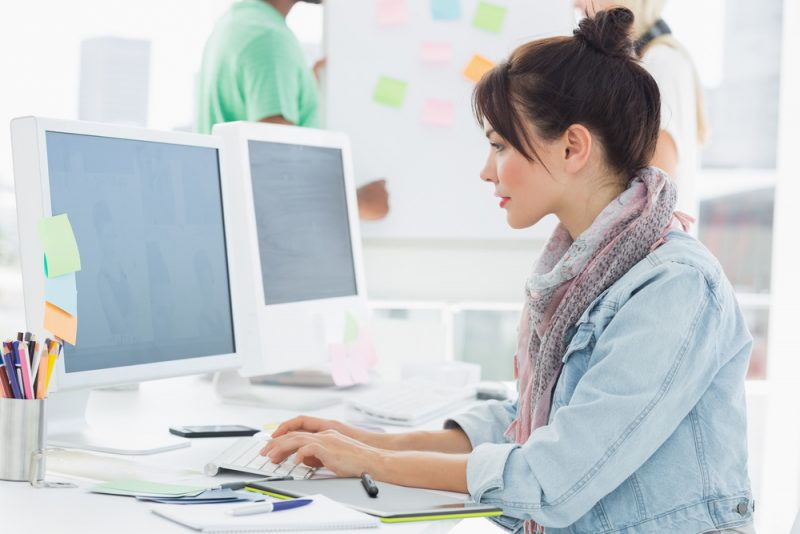 There is a general tendency of people to think that to enter into the fashion industry they have to become a model. However, that is not true. There are various other ways through which you can enter into the fashion industry that doesn't need you to work hard on your appearance and physical self. One of the best ways is to choose fashion journalism as your career. If you think that the job of a fashion journalist is similar to a regular journalist or an essay writer, then you must abandon and discard the thought immediately as being a fashion journalist is much more than that. If you wish to be a fashion journalist, it is necessary for you to possess the following attributes:
Flawless English
The first attribute, you might have guessed is that you must have impeccable and immaculate English. As you will be investigating and writing about the various events happening in the fashion industry, you need to have a strong command over the English language to provide the complete details regarding such fashion events in a clear and an understandable manner.
Strong Proofreading Skills
As a fashion journalist, you may occupy the post of a Fashion Editor as well wherein you require directing the fashion writers working under you about the topics they need to cover. Since the entire topics will come to you before going for publishing; you must possess strong editing and proofreading skills to make sure that the article is complete and correct in all respects.
Ability to relate the writings with exact visuals
If you are working as a Fashion Photographer, which is also one of the jobs that come under fashion journalism, your primary job will be of taking photographs for the articles written by fashion writers. However, you must possess the ability to take visuals that correspond exactly to what the writer is mentioning in his/her article. If the photograph taken is completely unrelated to the contents of the article, the editor will most likely ask you to rework on your visuals.
Attention to detail
Fashion trends change every day. The public requires an expert opinion on the latest fashion trends which is, generally, the job of a fashion critic. If you work as a critic under fashion journalism, then you must have complete knowledge of the fashion industry, latest trends and must have unwavering attention towards detail. This is essential so that you can provide a good review of the latest fashion events and trends.
You must love traveling
Any type of job in the fashion industry does involve a significant amount of traveling. Therefore, if you are entering into the fashion industry, you must be ready to travel a lot to cover various fashion events happening in different regions of the world.
Final Words
These are the must-have skills if you wish to walk on the path of being a fashion journalist. Please note that it is not an easy job. You will have deadlines, and therefore, apart from the above-mentioned attributes, the ability to work under deadlines is also a must.