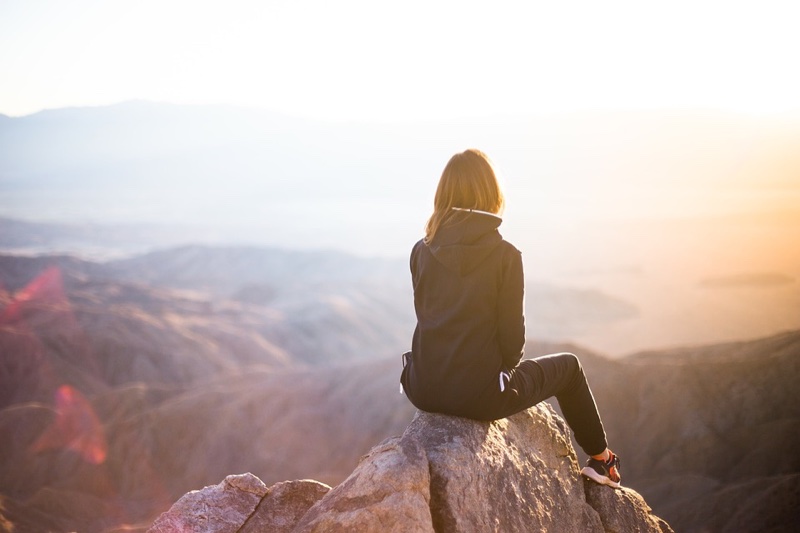 Spring is here and we couldn't be happier! Morning and evenings are brighter, and just like the change in light – it's time to brighten up your wardrobe for the spring/summer season. Urban clothing is still very in for 2018, so it's time to take off your big furry jackets and look forward to what you could be wearing over the next few seasons.
In this article, we will take you through the hottest female urban clothing trends for the spring/summer season.
Cropped Hoodies
Yes you heard that correctly, cropped hoodies. This new phenomenon combines ultimate comfort with style, and is perfect for spring or the colder days of summer. In many ways, the cropped hoodie bridges the gap between clothing for the autumn/winter and spring/summer seasons. Revealing that little bit of skin in preparation for the hottest days of summer.
We really like this Blue Moon Cropped Hoodie by 304 Clothing, its chunky drawstrings and woven side taping give it that mix of classic urban streetwear and American varsity style that you just don't see in many designs. We have seen quite a few retailers bring out cropped hoodies recently; but this red, or 'Ox Blood' coloured cropped hoodie is by far our favourite.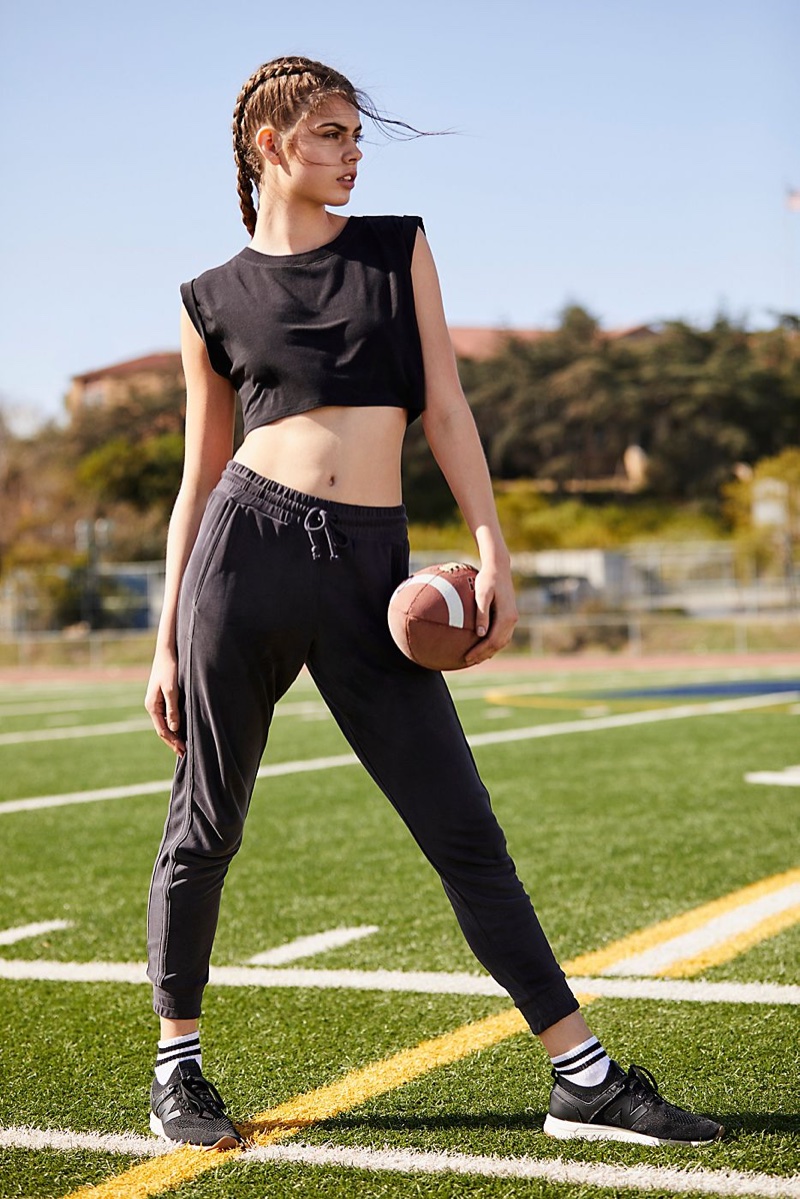 Popper Joggers
Perfect for lounging around, or perhaps out and about for the colder days of summer, this 80s revival has come back with a bang. Aimed at the female market, they certainly fit the bill for urban streetwear.
Skinny jogger have increased in popularity over the the autumn/winter months, so maybe it's time for baggier joggers to steal back some of the limelight. Whatever the case, popper joggers are a great bit of nostalgia that we are happy to have back in the realm of fashion.  
Oversized Tees
Much like the trend of oversized hoodies for the colder months – or 'boyfriend hoodies' as many fashion outlets referred to them as – oversized tees are the perfect spring/summer alternative. These overly long t-shirts offer the similar 'just thrown this on' vibe, whilst coincidently look great and on trend.
Oversized tees are perfect with denim hotpants, and give off that festival vibe. We really like this Elite T-Shirt by 304 Clothing, its minimal design looks great and the designer even said it could be worn as a dress! We will have to check the catwalk to see if that becomes a reality, but what we do know is it's sure to be a hit for the spring/summer season.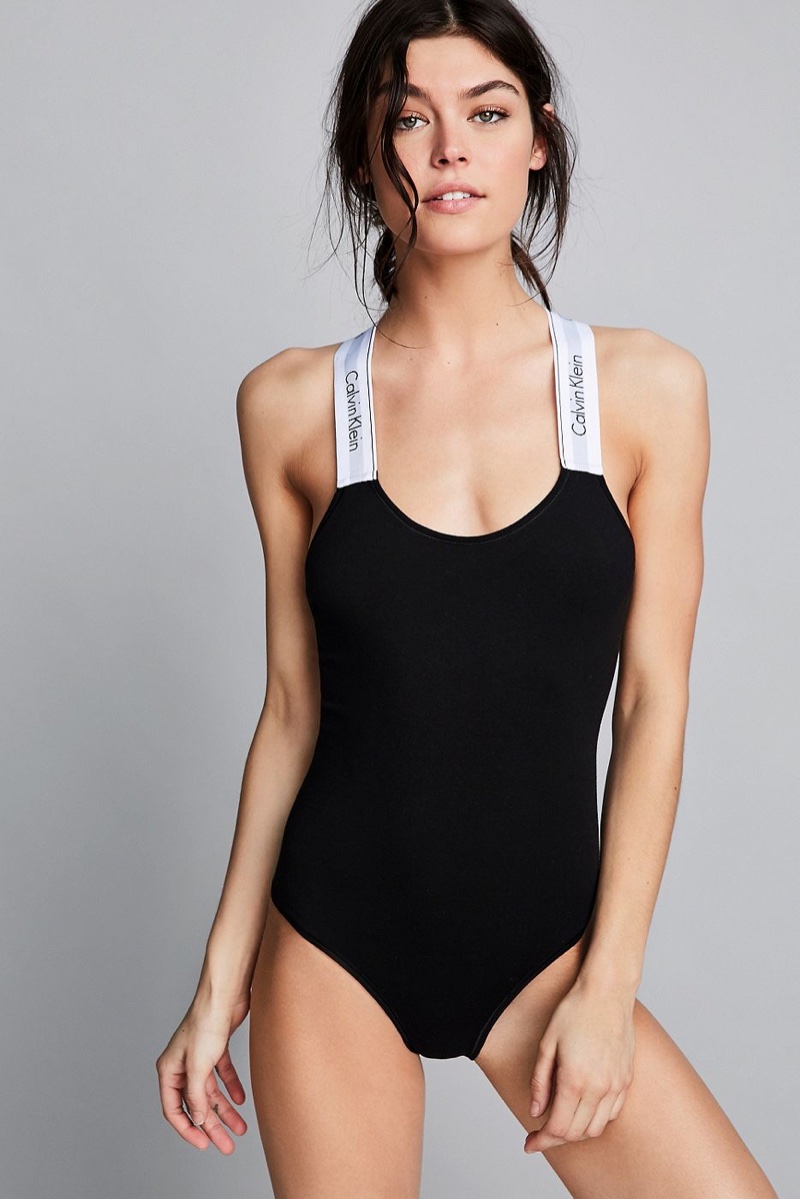 Bodysuits
Bodysuits have been popular for a fair few years now, but we thought they are worth a mention as it has reached that point in the year where we can get them back out. If you don't currently own a bodysuit, then the first thing you need to do after reading this is go out and buy one, two or even three!. Most girls will tell you just how great they are; they stay tucked in, offer a seamless look and allow you to layer appropriately for the colder days.
The reason we are mentioning them in an urban clothing article is because we have seen more and more women pair them with joggers to convert them into that street vibe. Have a look on instagram and you will see what we are talking about.
Branded Baseball Caps
Baseball caps are highly practical, but also stylish too. For the spring/summer season, they become the staple of the urban streetwear look. You don't want any old baseball cap however, look for one with a great branded logo.
There are loads of fringe brands that have great striking logos, making their baseball caps particularly appealing. Have a look across instagram and see what you can find.