We look back at the recent history of social simulation games that emphasize costume customization to pick several most exciting cases of playing dress-up with online peers: from big fashion collabs to user initiatives to curveball apps.
The Sims & Moschino
In 2019, Moschino announced a two-stage collaboration with the Electronic Arts game The Sims. First, they produced a collection of real-life garments inspired by The Sims series and advertised it with an appropriately surreal-looking campaign.
Later the same year, the catalog The Sims 4: Moschino was rolled out: a selection of digital pieces wearable by the sims characters in the game, based on iconic Jeremy Scott-penned looks, from motorcycle jackets and zigzag dresses to earrings shaped like the game's iconic plumbob crystals.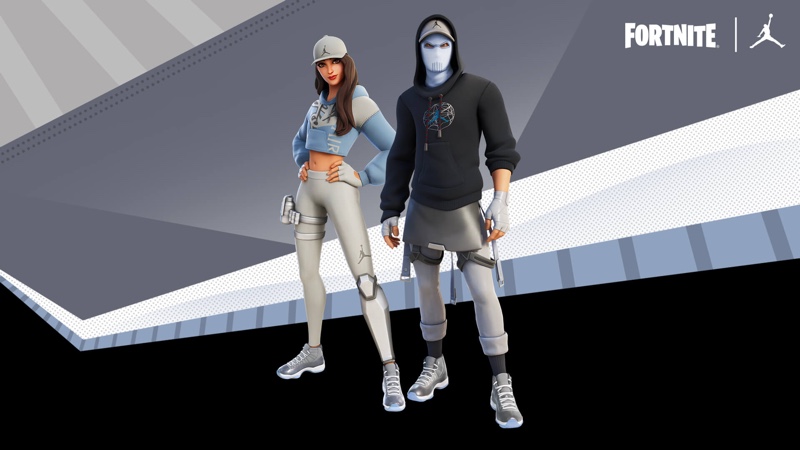 Fortnite & Nike Air Jordan
Around the same time, in 2019, Fortnite partnered up with Nike Air Jordans for an in-game collaboration. The exclusive Nike Air Jordan outfits ("skins") were made available in the Hang Time Bundle, which included two outfits that featured copies of iconic Nike Air Jordan 1s trainers.
Recently, in late 2021, the two companies returned with a new installment of their partnership in the form of two new skins with various alternate outfits (the star of the show now being Air Jordan 11 Retro Cool Greys) and a new Creative Mode map that players can waste time in and explore.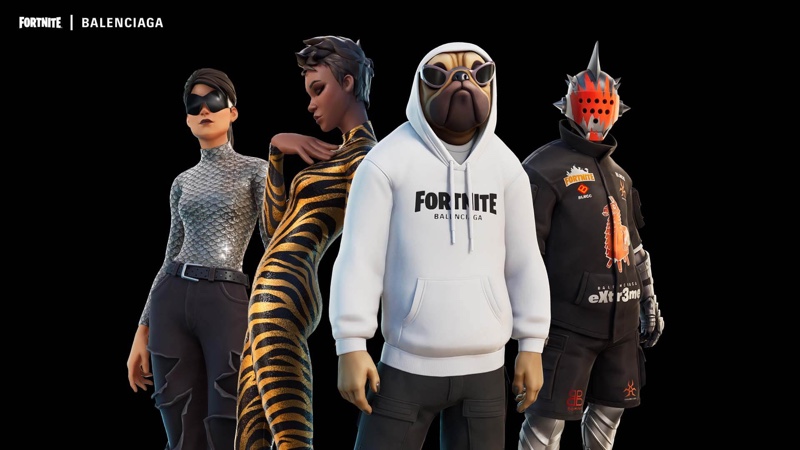 Fortnite & Balenciaga
This fall, the Demna Gvasalia-led fashion juggernaut wowed the world with an in-game collaboration with Fortnite of their own. It stemmed back to Afterworld, Balenciaga's own first video game used to debut the Spanish brand's Fall 2021 collection, which Epic Games participated in creating.
When the time came to go bigger with the Balenciaga x Fortnite, they released a so-called Fit Set of outfits with fresh looks for four of Fortnite's fan-favorite characters, Doggo, Ramirez, Knight, and Banshee. Those featured clothes were purchasable in real life and some virtual-exclusive items, like the Balenciaga pickaxe.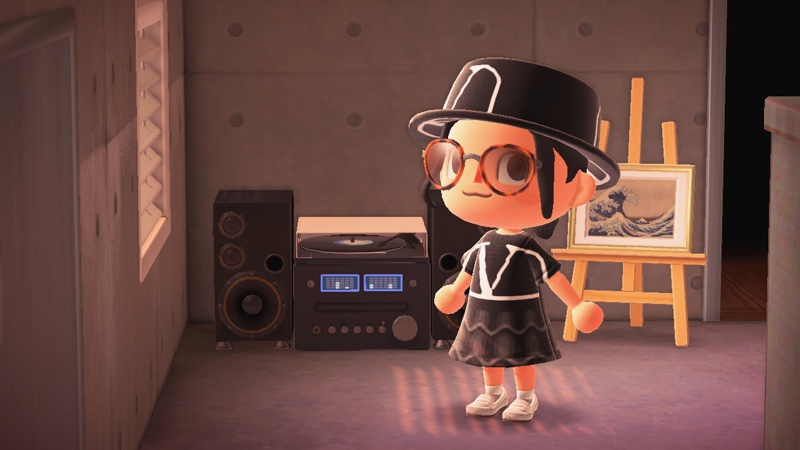 Animal Crossing Fashion Archive & Valentino, MM6 Maison Margiela, Marc Jacobs + More
Upon its release in March 2020, Animal Crossing: New Horizons became the first console game to reach five million digital sales within a month, after finding its niche as the ultimate distraction at the times of the first COVID-19 lockdowns.
Its internal outfit customization capabilities allow users to create outfits emulating actual world garments. Animal Crossing Fashion Archive, run by the photographer Kara Chung, quickly became a breakout star of this movement and was just in the first weeks approached by Marc Jacobs, Valentino, and Margiela to collaborate on drops of in-game pieces replicating this fashion houses' clothes.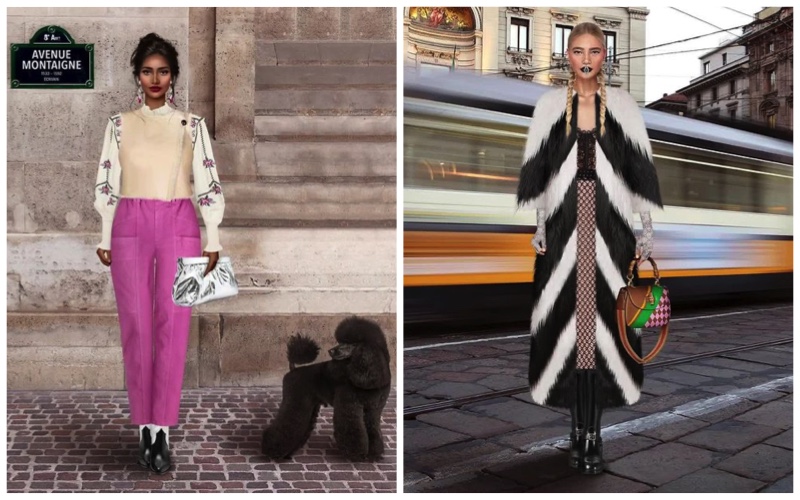 Drest & Everyone
The app Drest was pitched as "the world's first interactive luxury styling game" and was initially inspired by games like FarmVille, whose daily tasks and challenges had always had people seriously hooked. So Drest has a series of challenges. You have to style your avatar's looks with a selection of clothes and accessories, following various criteria and rating the looks by peers.
The higher the mark, the more in-game currency you get as a reward, enabling you to purchase more items from the 160 integrated brands' catalogs. Recently, Beauty Mode was introduced, allowing users to show off their make-up skills.

XOXO, & Who Knows?
The freshest case in this list is a dating app. XOXO breaks away from the competition by stepping into the social simulation game territory. It boasts several quirky game-like features, first and foremost, "totems"—cute animalistic avatars to illustrate the user's personality type and mental portrait.
Your totem has a perfect match, so you're meant to find a person with one. The totems become "living" virtual companions whose "health" is fueled by user activity on the app.
What's most interesting here is that the totems are customizable with an ever-increasing number of outfits from the app's shop: rollerblades, vampire capes, pride flags—and XOXO company promises to expand the wardrobe significantly (haute couture soon?) as they make a big bet on the playful gamification to create a new type of dating experience.