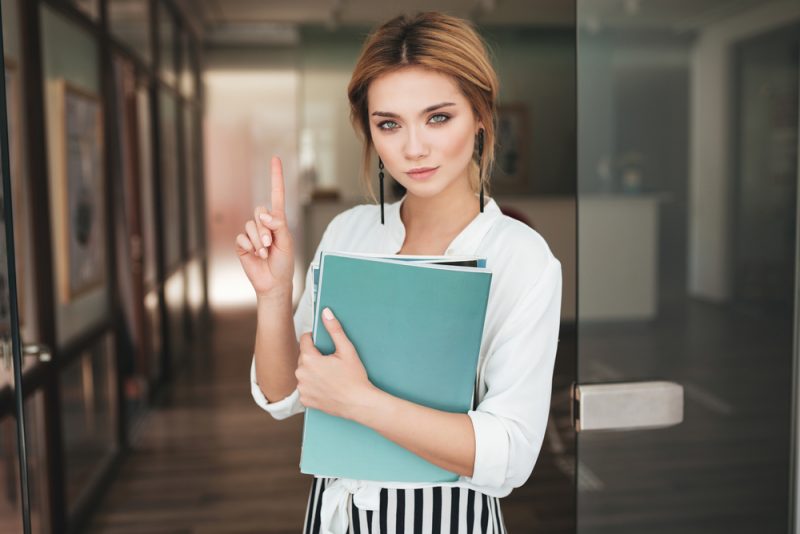 Materials, colors, patterns, fit, purpose: There are so many factors every fashion student must be mindful of in their journey to becoming an accomplished designer. Education is a crucial part of professional development, so to master the skills required by the industry, fashion students must take every academic assignment very seriously.
To help you learn and grow into a renowned design expert, here is an essential collection of fashion-related publications every fashion student should read before leaving college or university.
1. The Fashion Designer Survival Guide
Initially published in 2008, this fashion guide is still an instrumental handbook for aspiring fashion designers worldwide. It offers valuable insights on numerous aspects of designing and manufacturing clothes, from creating a business plan, finding the best materials, and managing production and marketing aspects, to becoming a successful runway show producer.
One of the best things about this book is the fact that it offers important pieces of advice by renowned fashion design experts such as Tommy Hilfiger, Diane von Furstenberg, Donna Karan, and many others.
2. The Fashion System
For academic essay writing contributor and self-proclaimed fashion addict Sylvia Blake, this essay is one of the most excellent publications ever written about fashion. The author analyzes Elle and Le Jardin magazines published between '58-'59 to show how fashion has changed in time. The author's colorful writing style demands your undivided attention, as the purpose and meaning of fashion are dissected and explored.
3. Portfolio Presentation for Fashion Designers
Do yourself a service, and make sure you read this practical guide to creating a designer portfolio that will make you stand out among others. This publication will teach you how to avoid common beginners' errors providing excellent examples of sketches, drawings, and photographs to illustrate the best practices in creating a professional portfolio to best showcase your most exceptional work.
4. The Little Dictionary of Fashion
The author of this iconic fashion design publication was no one other than Christian Dior himself. You don't need to read this book as you would an essay or a novel, as a dictionary form leaves you free to explore, browse, and get acquainted with the terms that interest you first. However, make sure to read this book from cover to cover, as it will give tremendous insight into the most important terms you must be intimately familiar with in your designing career.
5. Fashion Design Essentials: 100 Principles of Fashion Design
Dissertation writing experts emphasize that this inspiring publication represents a vital part of every aspiring designer's education. It offers a wide variety of insights and answers to numerous questions, addressing matters like defining and rendering your concepts, understanding textile quality and selection, and building a reputation in the industry.
Do you feel stuck, uninspired, and insecure about your designs? This book will soon become your best friend.
6. Fashion Sketchbook
To be able to present your ideas to others, you'll need to master fashion illustration first. Fashion Sketchbook will help you rise from a beginner to a pro, providing every advice and examples you may need along the way. Learn how to set and draw poses, body forms, clothes, and accessories, and excel in creating illustrations for showrooms and runways.
7. Colors for Modern Fashion
When it comes to colors, do you consider yourself a pro? Whether your answer is yes or no, Colors for Modern Fashion is a book you won't be willing to let go upon first reading. This illustrated masterpiece will tech you about fabrics and color theory, providing the inspiration you need to start exploring colors on your own.
8. Writing for the Fashion Business
Not every designer wants to be a writer, but for aspiring fashionistas who want to master the art of the written word, this is just the guide to wish for. Skillfully created to bring together different writing techniques and the requirements of the fashion industry, Writing for the Fashion Business is a publication that will adequately teach you how to write fashion-oriented content for different purposes, from merchandising to promotion.
9. The End of Fashion: How Marketing Changed the Clothing Business Forever
Before the mid 19th century, all clothing was custom clothing. Today, the fashion industry is powerful machinery aiming to offer good looking, well-fitting, affordable pieces of clothing for both celebrities and everyday people.
The End of Fashion: How Marketing Changed the Clothing Business Forever is a publication that challenges and explores the significance of creativity in the process of designing clothes today. Have the consumer-centered culture, and financial and marketing aspects killed fashion we once knew?
Conclusion
Constant self-improvement and staying up to date with the trends are vital. To make sure they are always learning and growing into experts, fashion students often resort to finding help and learning materials online. Whether you prefer reading on your Kindle or from an excellent "old-fashioned" paper publication, dedicating your time to these nine essential reads will surely help you develop into a knowledgeable, original fashion designer you aspire to become.