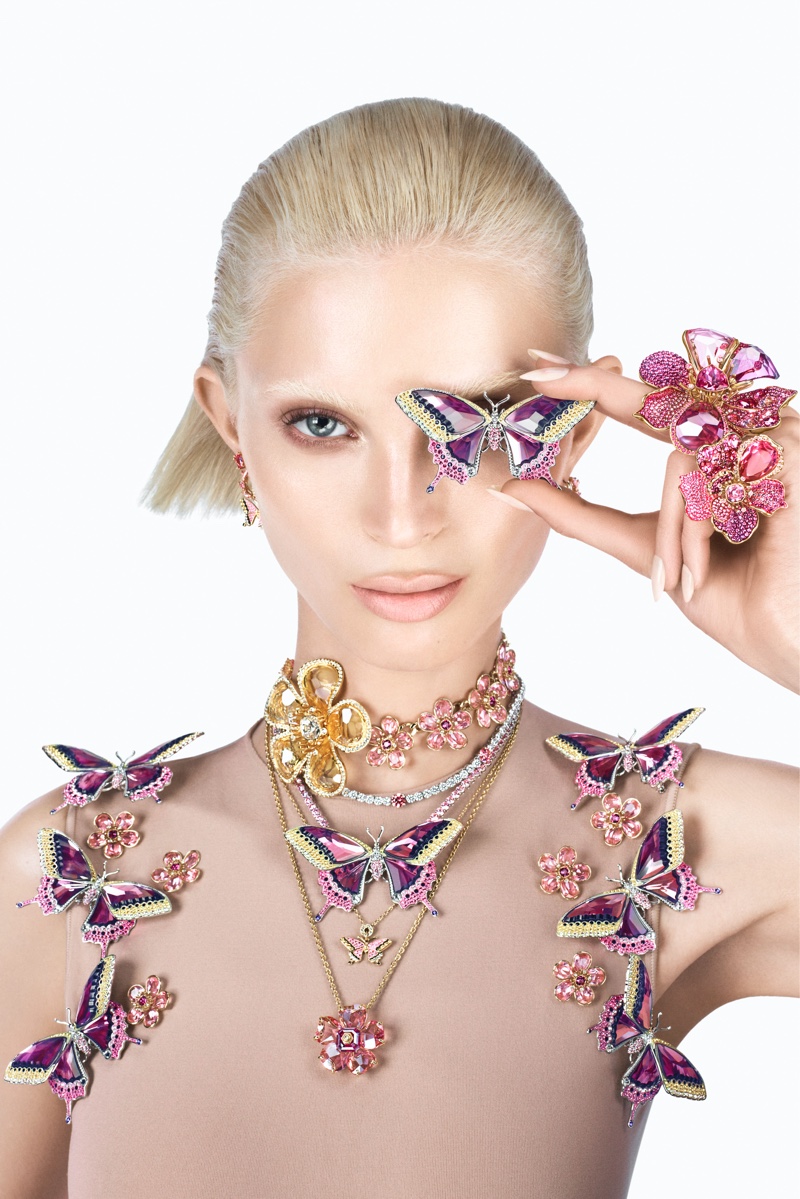 Swarovski, the renowned luxury brand, has unveiled its latest campaign for 2023, aptly named "Metamorphosis." Fashion photographer Steven Meisel takes the reins, capturing the ethereal creatures that showcase Swarovski's exquisite jewelry families. Drawing inspiration from the enchanting garden rooms envisioned by Empress Maria-Theresa at Vienna's Schönbrunn Palace, these designs epitomize the pinnacle of luxury.
Swarovski Metamorphosis 2023 Campaign
The Swarovski Metamorphosis 2023 campaign follows the crystal brand's previous successes, such as the dazzling Valentine's Day campaign and the whimsical holiday ads inspired by fairies. Now, the spotlight falls on four distinct characters: the Butterfly, Parrot, Pineapple, and Turtle. Each model embodies these characters, bringing them to life in a way that mesmerizes the viewer.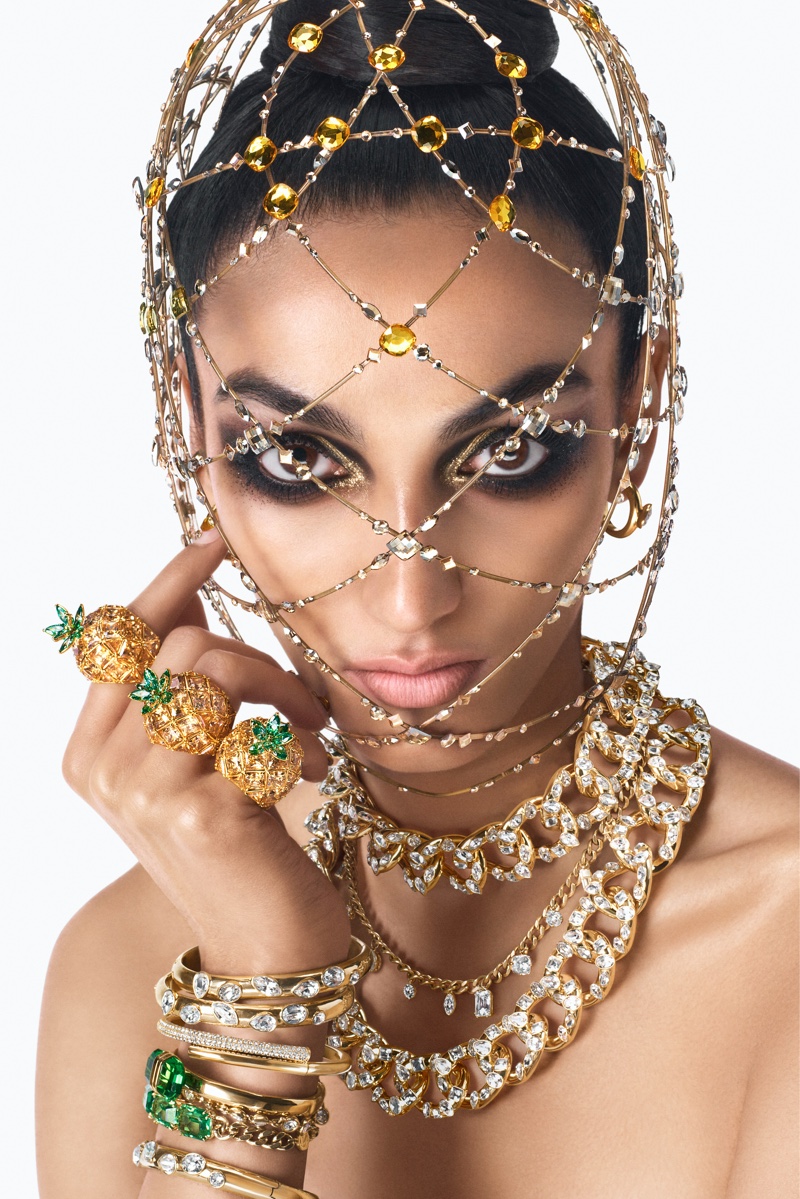 Makeup artist extraordinaire Pat McGrath adds her touch of magic to the campaign by creating a dewy and radiant complexion for the stars of the ads. Models Heather Diamond Strongarm, Hunter Pifer, Lulu Wood, and Avanti Nagrath grace the campaign with their otherworldly presence.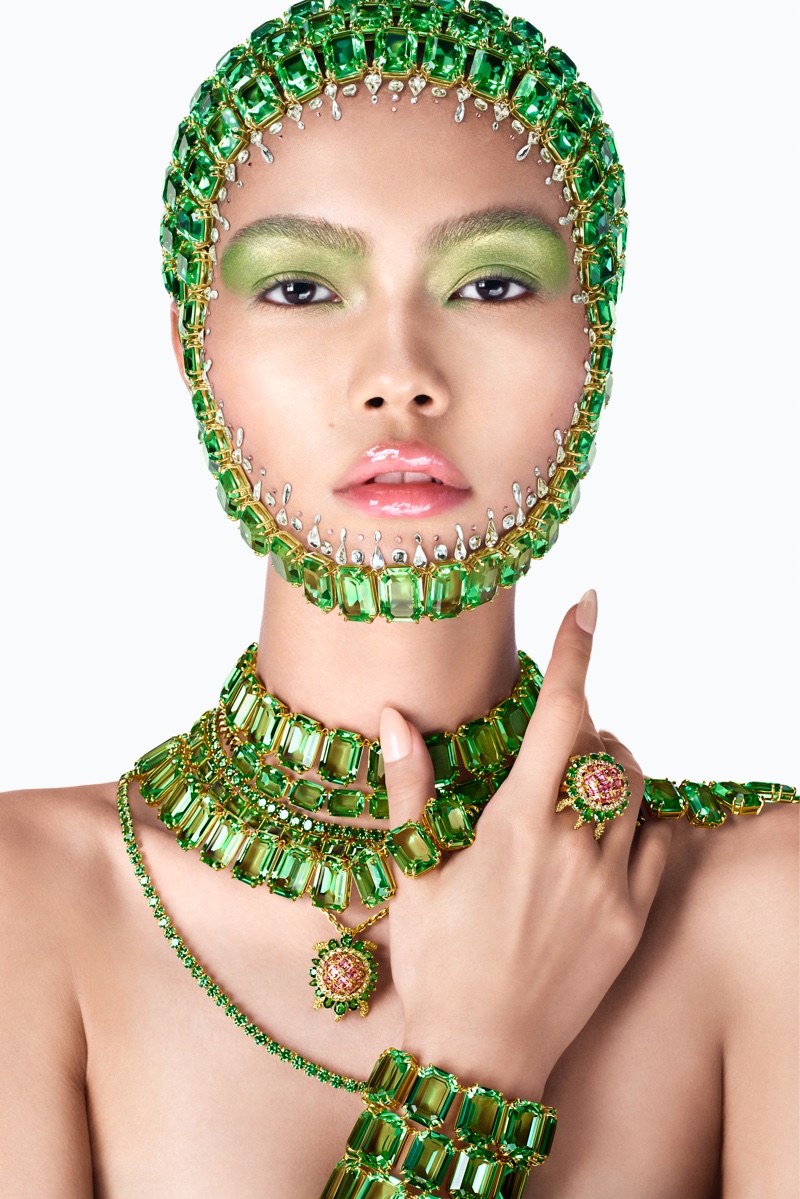 Giovanna Engelbert, Swarovski's creative director, explains the essence of the "Metamorphosis" campaign, stating that it celebrates the inherent beauty of Swarovski crystals. These exquisite gems serve as catalysts for creativity and joy. The campaign draws inspiration from the transformative power of art and, in turn, showcases the transformative power of jewelry itself.