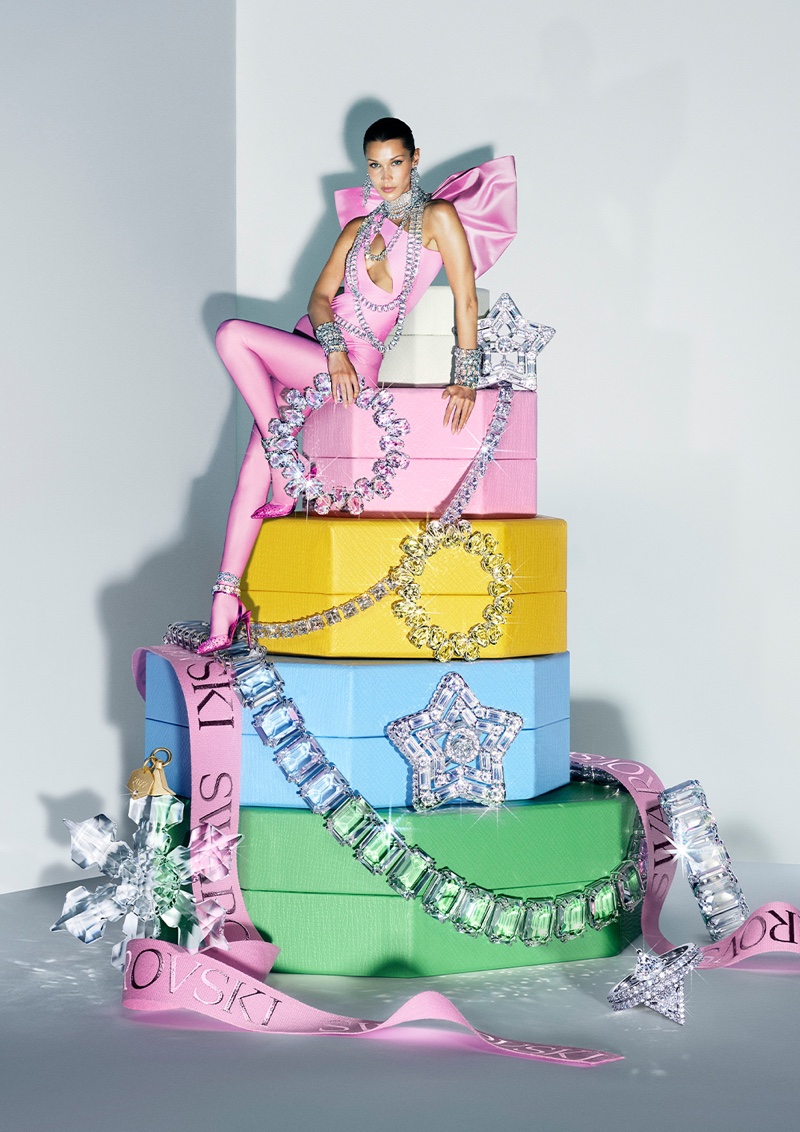 For its Holiday 2022 campaign, the crystal company Swarovski has teamed up with Bella Hadid once again. The American supermodel gets into the festive spirit by donning bright colors and bows that adorn her ensembles like gifts. She also plays a fairy in a short film, looking the different presents.
Swarovski Holiday 2022 Campaign
The images were taken by the photography team of Mert & Marcus, and Carlos Nazario was responsible for the styling. In one picture, Bella Hadid can be seen posing on a pile of boxes while paired with oversized versions of three different jewelry families produced by Swarovski: Stella, Constella, and Millenia. Elsewhere, she models a yellow corset design with a large bow.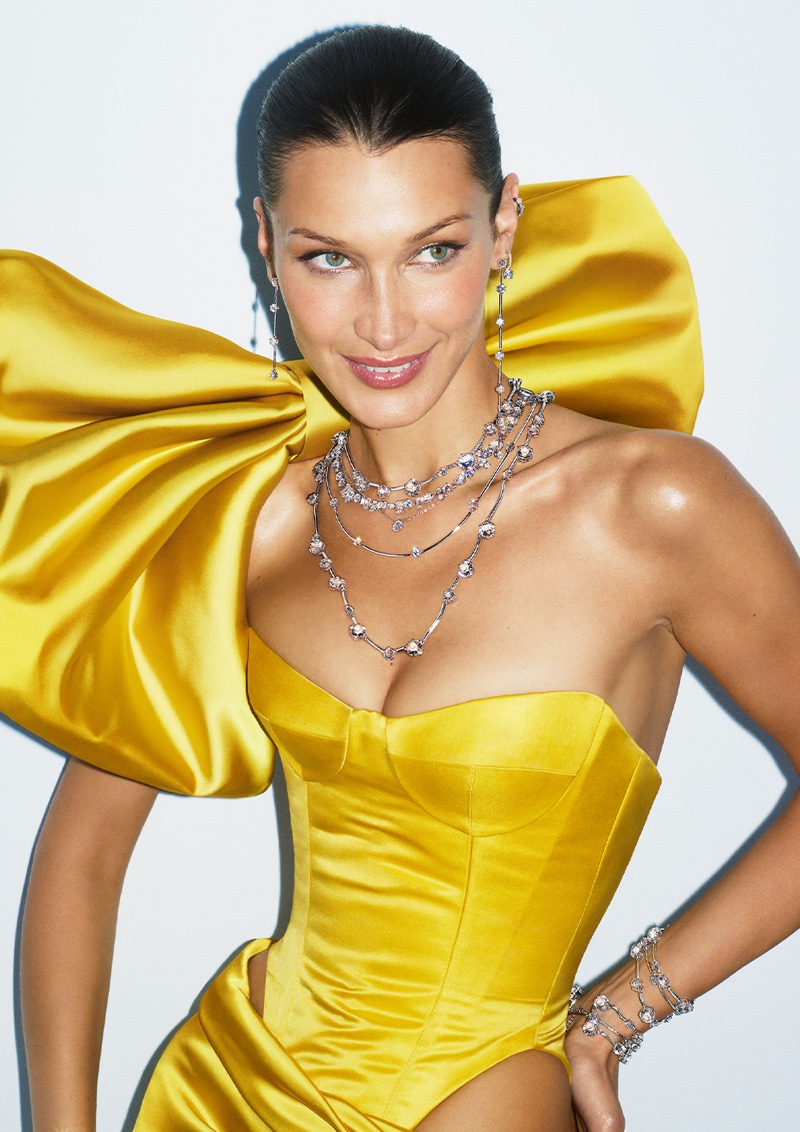 Isamaya Ffrench takes care of Bella Hadid's dewy skin, and Jawara works on her sleek hairstyle. In addition to jewelry, Swarovski sells a variety of other items for the holidays, including figurines, magnetic crystal candles, an advent calendar, and ornaments. You can also see Bella's first Swarovski advertisements and her photoshoot for Balenciaga x adidas.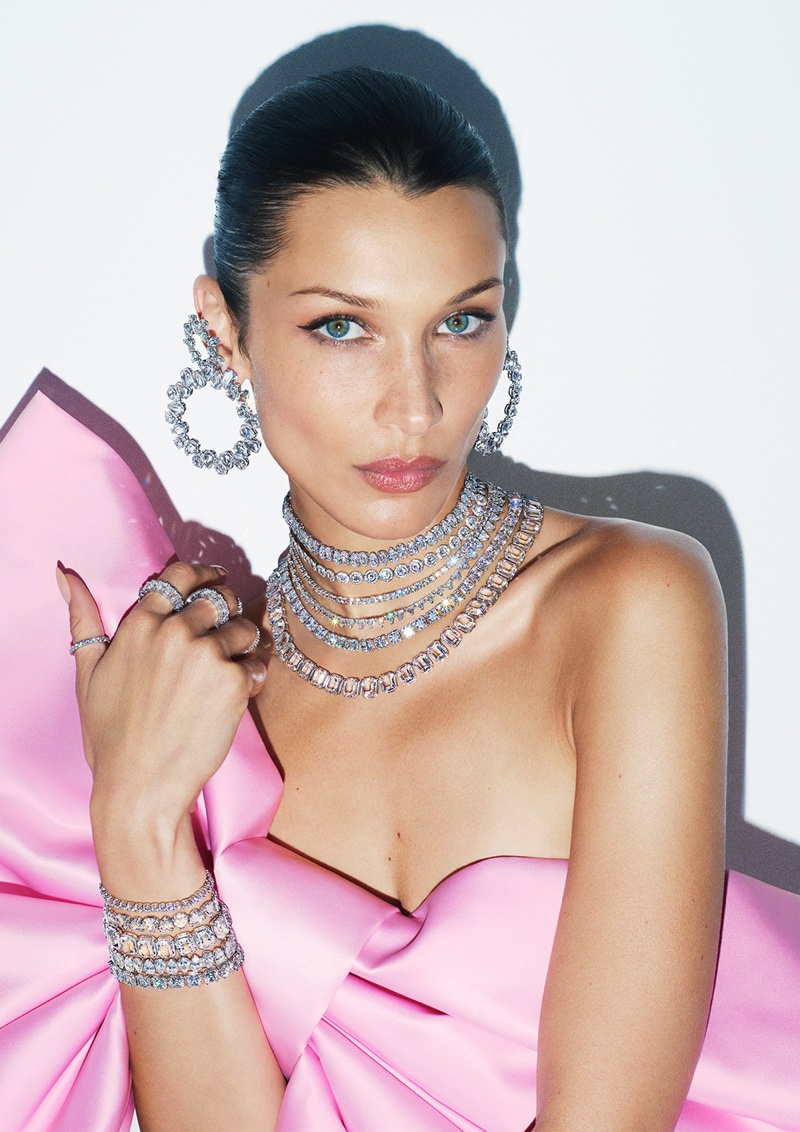 'Tis the season to come together. Every year, the holiday season serves to remind us of the warmth in togetherness, the wonder of childhood, and the comforting joy of home. It's a time when friends and family gather, interiors are transformed into immersive festive scenes, and carefully chosen gifts are placed under the tree, ready to surprise and delight.

Swarovski