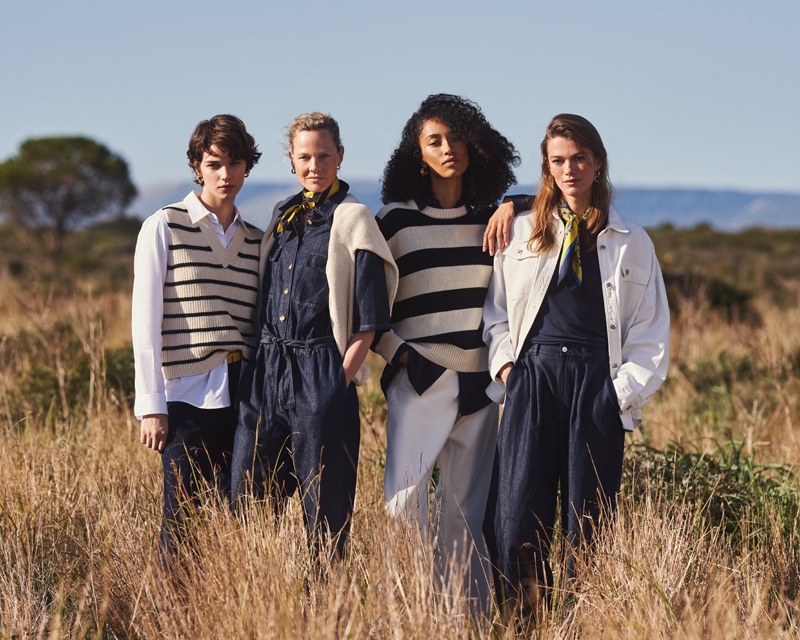 Stefanel sets its spring-summer 2022 campaign at Sicily, Italy's Plemmirio Nature Reserve. Photographer Paolo Santambrogio captures models Mathilda Gvarliani, Mathilde Brandi, Anais Mali, and Marianne Schröder in the midst of wheat fields for the images. The relaxed sweaters, denim jumpsuits, chic blazers, and slinky dresses from the Italian fashion label are styled by Alessandro Buzzi.
Stefanel Spring/Summer 2022 Campaign
Monkey Business Studio works on production for the shoot. When it comes to beauty, Marco Minunno is responsible for hairstyling, while Karin Borromeo works on makeup. In addition to images, a short film features the cast recounting childhood memories while experiencing the outdoors.
Related: Mathilde Brandi Wears Retro Black & White Style for ELLE Germany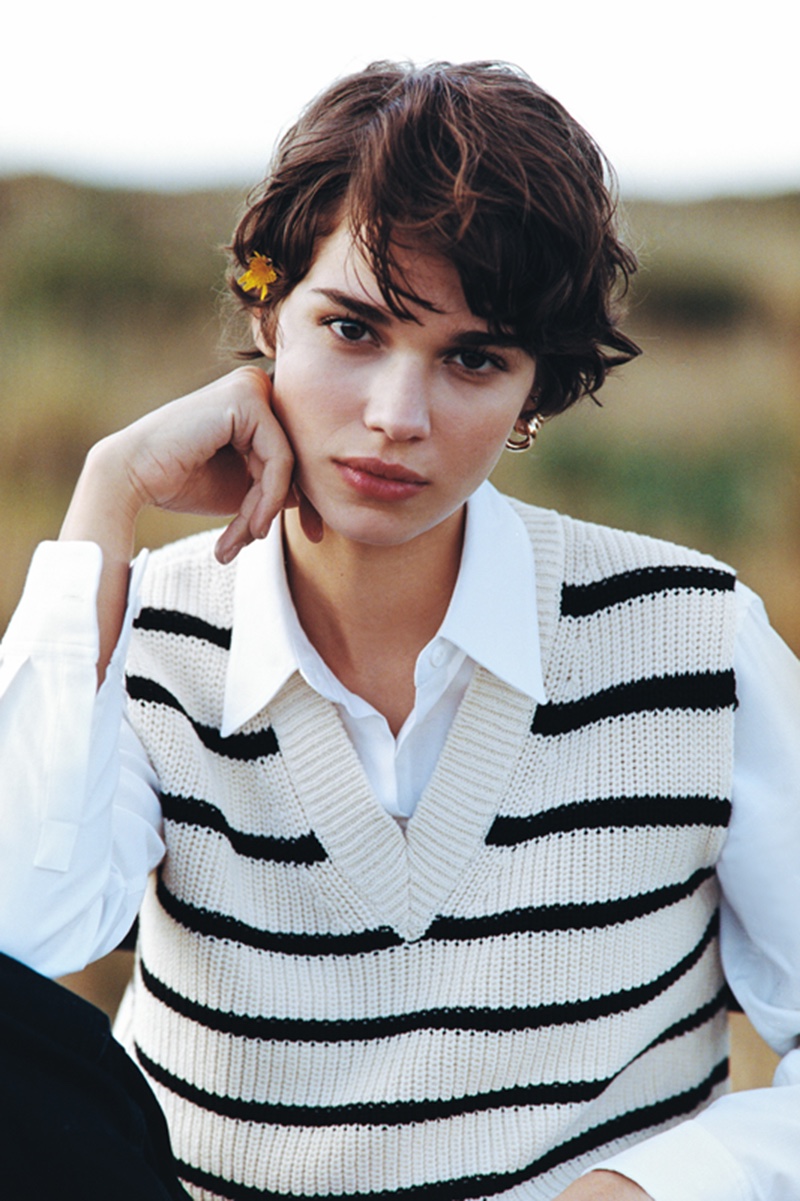 "The photos and the campaign video capture the perfect moment: the one in which the most spontaneous and light-hearted side of four different expressions of femininity emerges, whose common denominator is the consciousness and the desire to declare their emotions fearlessly," a press release reads.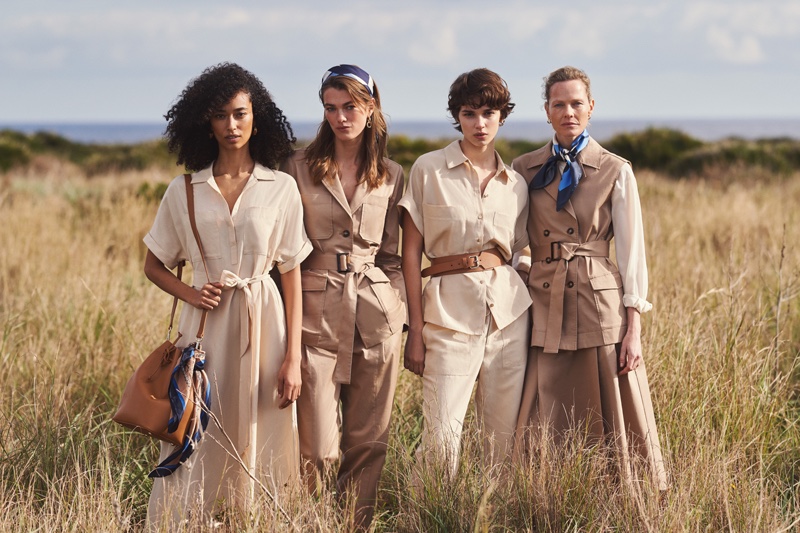 Label: STEFANEL (Spring/Summer 2022) | Photographer: Paolo Santambrogio | Stylist: Alessandro Buzzi | Hair: Marco Minunno | Makeup: Karin Borromeo | Produced by Monkey Business Studio | Agency: Isobar | Executive Producer Riccardo Cancelli | Producer Federica Bolla, Beatrice De Paoli, Francesca Belli | Assistants Fashion Director Giorgia Ferrari, Alberta Beghini | Digital assistant Rosa Magda Taverna