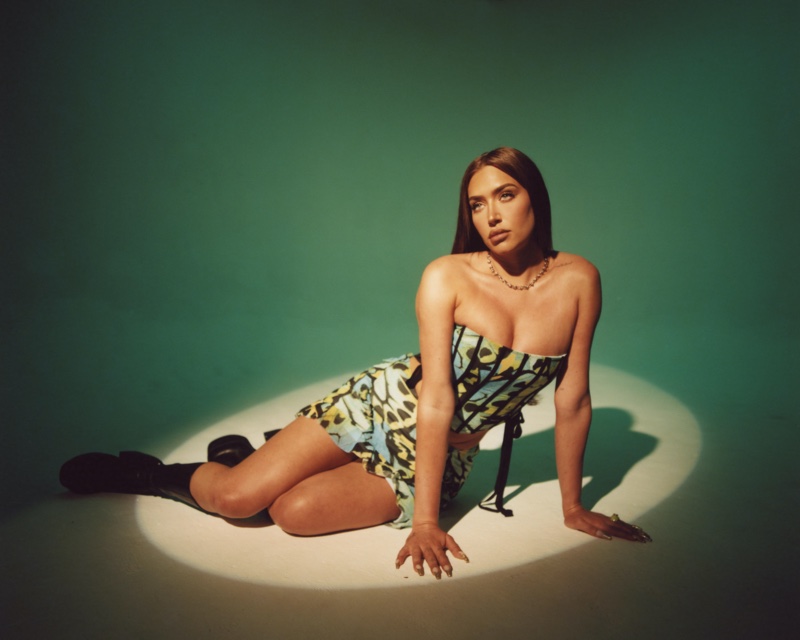 Influencer Stassie Karanikolaou is the face of Australian label Meshki's 2022 Metamorphosis campaign. The social media star poses for a series of studio images while wearing body-conscious outfits that reflect hope and a bright future. The Chrysalis, Transform and Levitate edits will each be featured as the three drops that make up the new collection.
Meshki Metamorphosis 2022 Campaign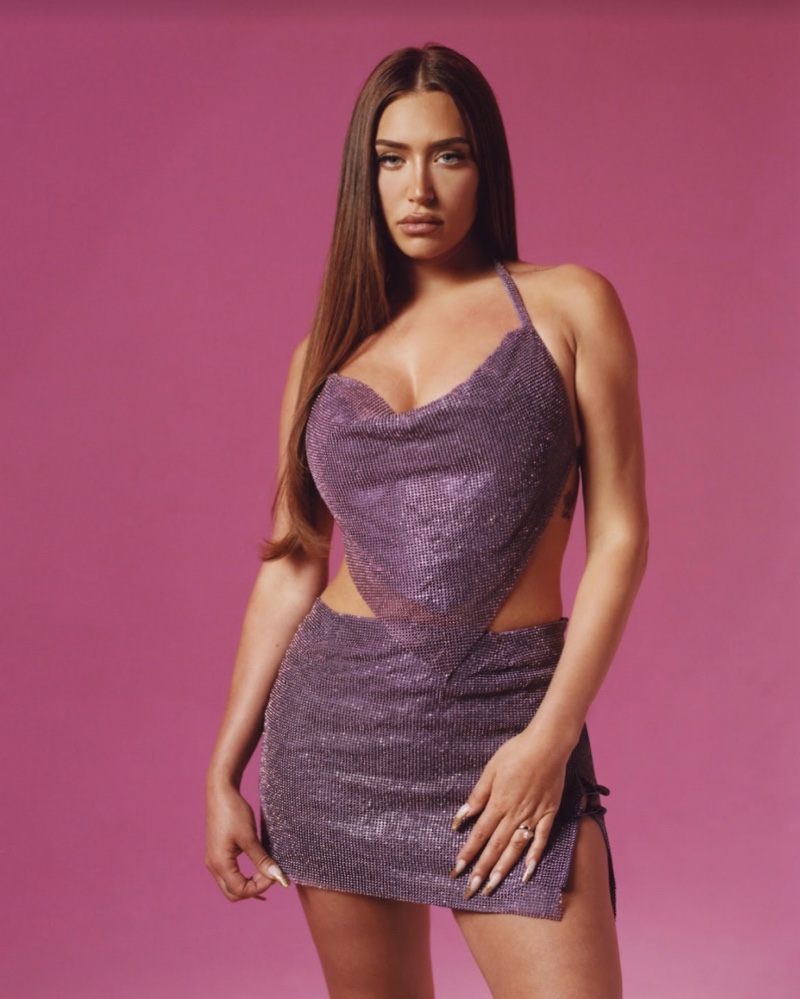 Stassie Karanikolaou can be seen in one photo modeling a form-fitting dress that's strapless and accessorizing with a chain necklace. Another picture shows the brunette striking a pose while wearing a glittery purple crop top with a miniskirt that matches. Taking on the cut-out trend, she also wears leather pants and a top influenced by corsetry.
Related: Sydney Sweeney Wows in Hawaii for Jacquemus Photos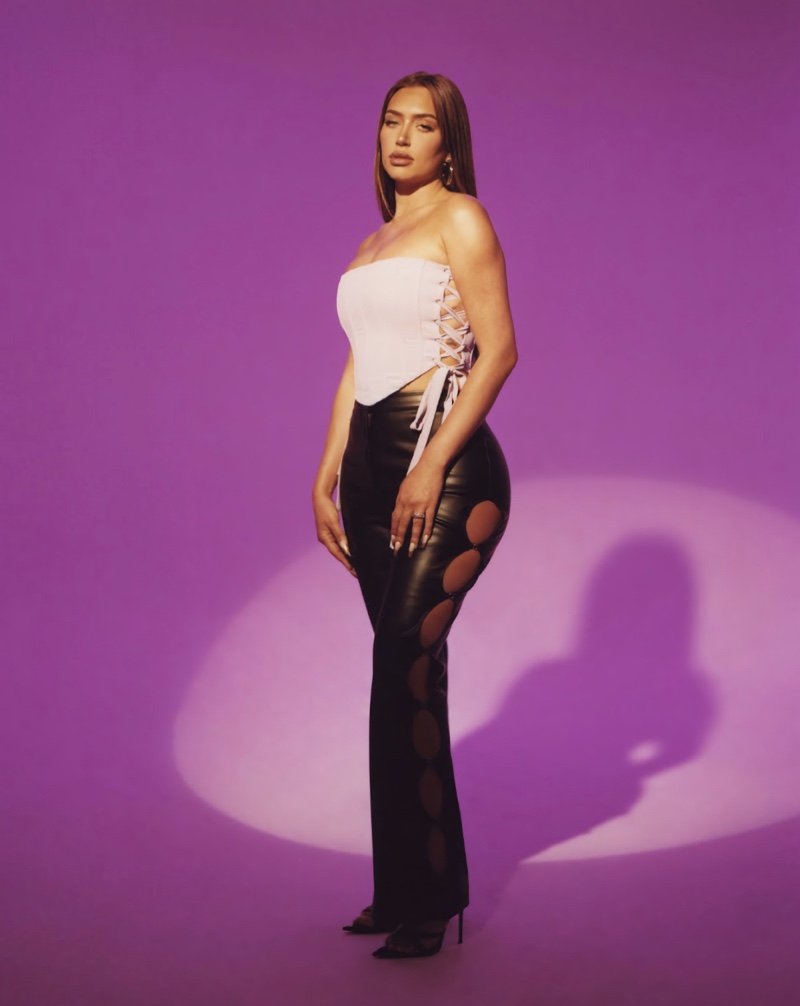 Introducing Metamorphosis. An unfurling. A beginning. An eclosion optimism as the uncertainty of the past gives way to the conviction of the future. Realized by the unbridled confidence of Stassie Karanikolaou, a renaissance woman for a new generation, who never asks for permission to shine and embodies the unashamed breakthrough spirit of the season.

Meshki