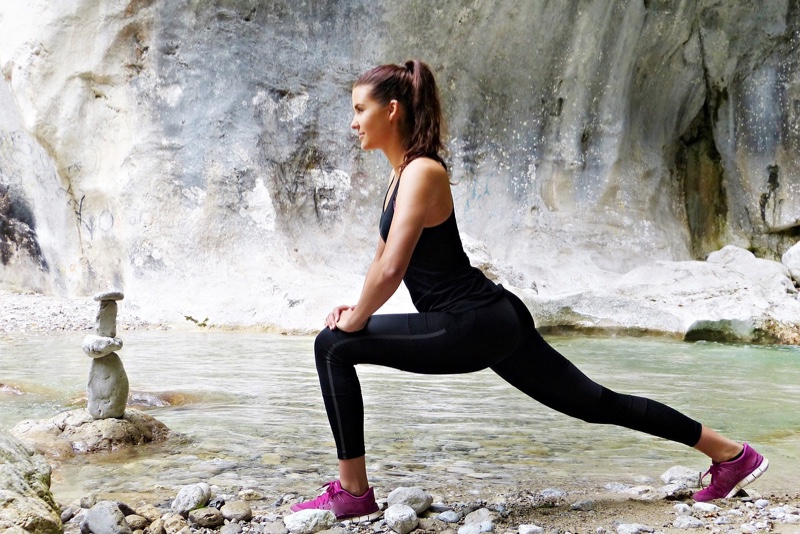 Looking stunning wherever you are is the greatest desire of any lady! So it is normal that when it comes to the sport you have also to look your best. You know, if you look good in the gym or sports ground, you feel good, comfortable and confident. By the way, if your gym look is perfect, you stay highly motivated, do sports with pleasure and, as a result, reach your fitness goals faster.
Well, if you started worrying about how to look good at the gym, that's great! It means that you`re ready to improve your sporty look in order to improve your body. Now you just need to figure out how you can create a stylish gym look without putting too much effort and time. Here are 5 useful fashion tricks to looking good while you're working out.
MATCH
Firstly, the practice of sport doesn`t mean that you should focus only on dark colors. Not at all! Try to choose bright sportswear because it will make your outfit more vivid and happier. However, if you want to get a stylish, sporty look, you should learn to balance the colors. One of the easiest ways is to match your top to your footwear. Just dress the top and trainers in the same bright color and don`t forget that in this case the rest of your clothes should be neutral like gray, white, navy or even black.
COVER UP
Unfortunately, almost every lady has something to hide, especially in the gym. Of course, you also don't want to show off your trouble areas and that's why you have to cover them up using the right athletic outfits. You can make your problem zones less visible choosing darker colors for such body zones or purchasing special contour workout leggings with darker panels stitched along the edges of the piece.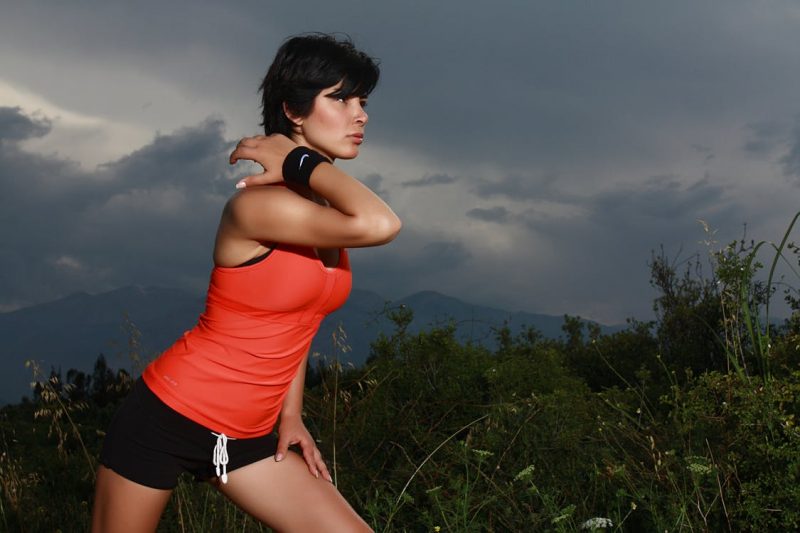 HIGHLIGHT
If a girl has something to cover up, that means she necessarily has something to show off. Highlight your beautiful curves! Well, pick a comfortable, properly-fitting sports bra that will provide you and your breast an excellent support and prevent unwanted bouncing. Besides, a good sports bra can make your workout much easier, more pleasant and enjoyable because you`ll definitely catch male attention and feel more confident.
LAYER UP
You can look amazing even while training with the help of layering. It's a cool option for those women who don't feel comfy wearing in head to toe lycra clothes. Layer a cute T-shirt, loose-fitting, long tank top over your sports bra, topped with a lovely jacket and your look will not only flattering but also rather practical.
ACCESSORIZE
Add playfulness to your gym outfit ! Use various accessories. For example, two funny headbands of different colors layered around your hairline can sop up the sweat and at the same time look super-cool. Try other lovely accessories but not too much. Accessorize your look appropriately, it isn't difficult but extremely helpful!
To opt the right shoes see the best neutral shoes!
Well, no matter what form of physical exercise you start doing, you can stay stylish while working out. Use our fashion trick and be great!