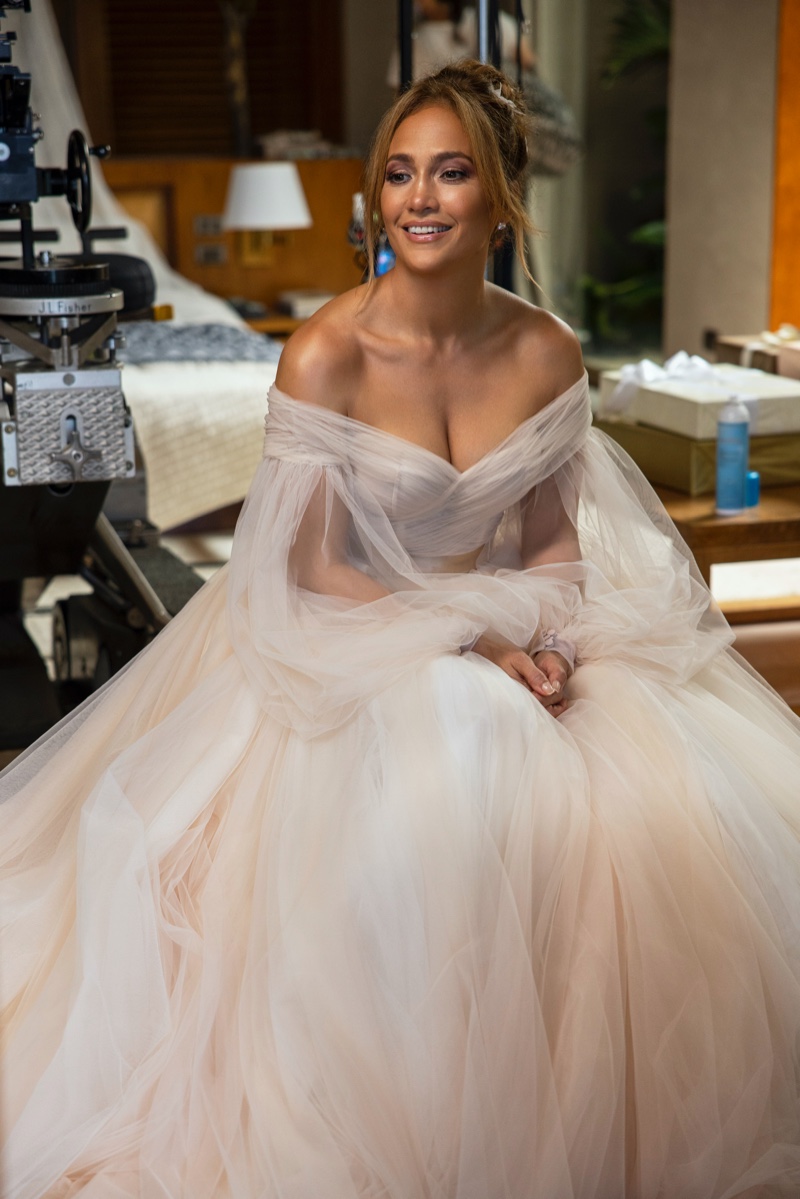 Jennifer Lopez shows off her acting chops in Amazon Prime's Shotgun Wedding, a movie that features the multi-talented star and Coach face acting alongside Josh Duhamel. As the movie's title implies, she wears a wedding dress in the film. And it's a gorgeous one at that designed by Galia Lahav. 
Shotgun Wedding 2023 Movie – Dresses & Costumes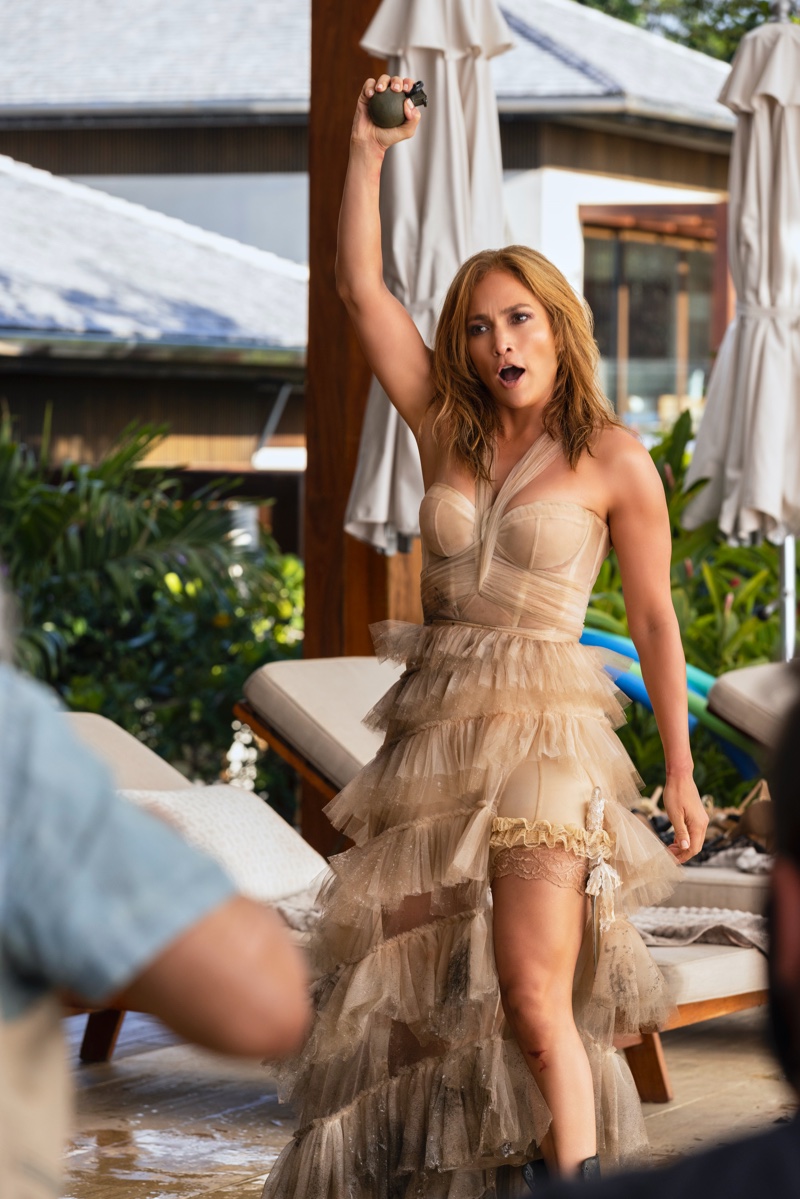 Described as an action rom-com, Shotgun Wedding follows Darcy (Lopez) and Tom (Duhamel), who invite their families to a destination wedding. When a crisis arises, the entire party gets taken hostage – turning what was supposed to be a joyous event into one full of danger. With their lives on the line and tempers flaring, Darcy and Tom must come together to outsmart the hostage-takers or risk losing everything.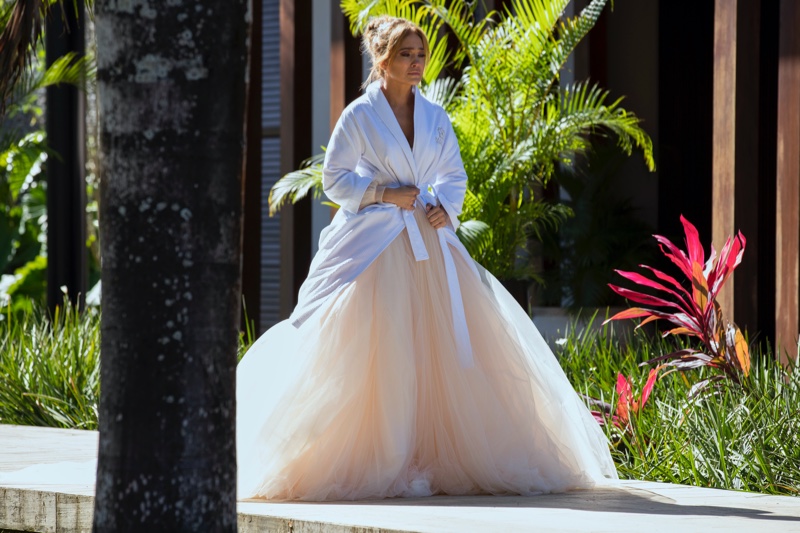 For the wedding dress, designer Galia Lahav collaborated closely with the movie's costume designer Mitchell Travers to create a stunning custom wedding gown for Jennifer Lopez's character Darcy. The custom design needed to be replicated multiple times as the story progressed from a picture-perfect destination wedding into a chaotic adventure.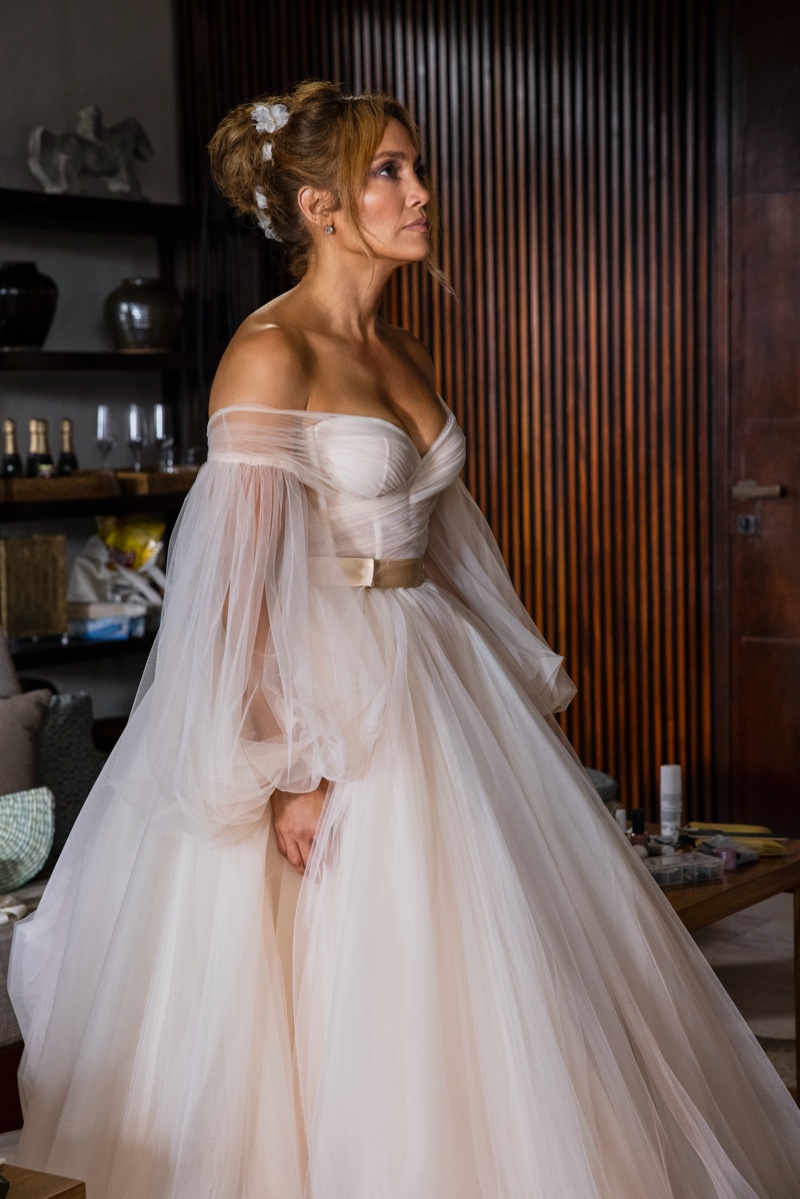 Lahav's designs took a month to make, with 28 wedding dresses in all. The team used specialist techniques and carefully sourced fabrics, ensuring that each dress could be modified, ripped, and transformed into a uniform worthy of glam action heroes. Look out for Shotgun Wedding on Amazon Prime starting January 27th, 2023. And for more movie style, see our fashion recap of Emily.