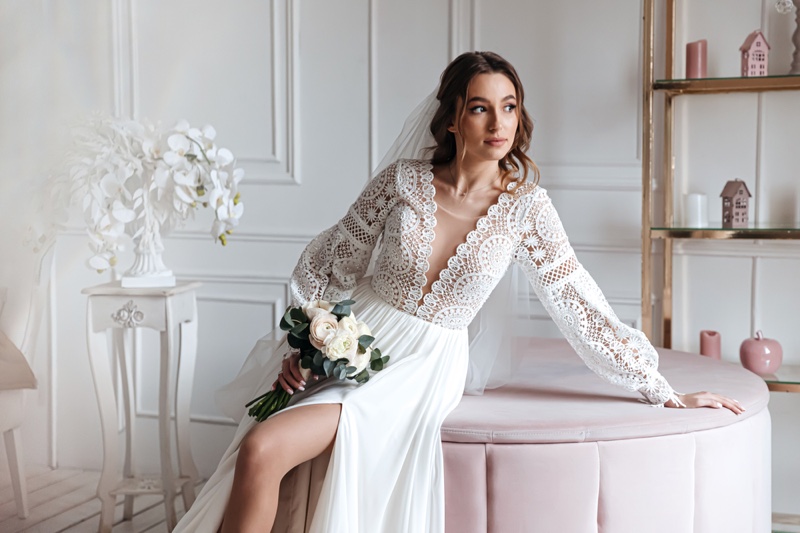 Have you ever looked through Pinterest and seen dreamy outdoor weddings that you find yourself drooling and saving every image? The rustic wedding may have been at a countryside venue, near a river or lake, or in the woods with lanterns and lights strung through trees.
If you fill your Pinterest board with these style photos, you are probably a modern bohemian bride, and if planning your wedding, you may be throwing a rustic, bohemian wedding. Luckily, read on, as our article is for brides like you.
The exciting part is that we'll showcase some seriously breathtaking rustic wedding dresses for you to dream over. If you are shopping for a boho rustic wedding dress and prefer the convenience of trying them on from the comfort of your home, then consider choosing brands such as Dreamers & Lovers, which offer this option.
Before we move further, let us first define the modern bohemian bride.
Brides Embrace Individuality with Boho Rustic Wedding Dresses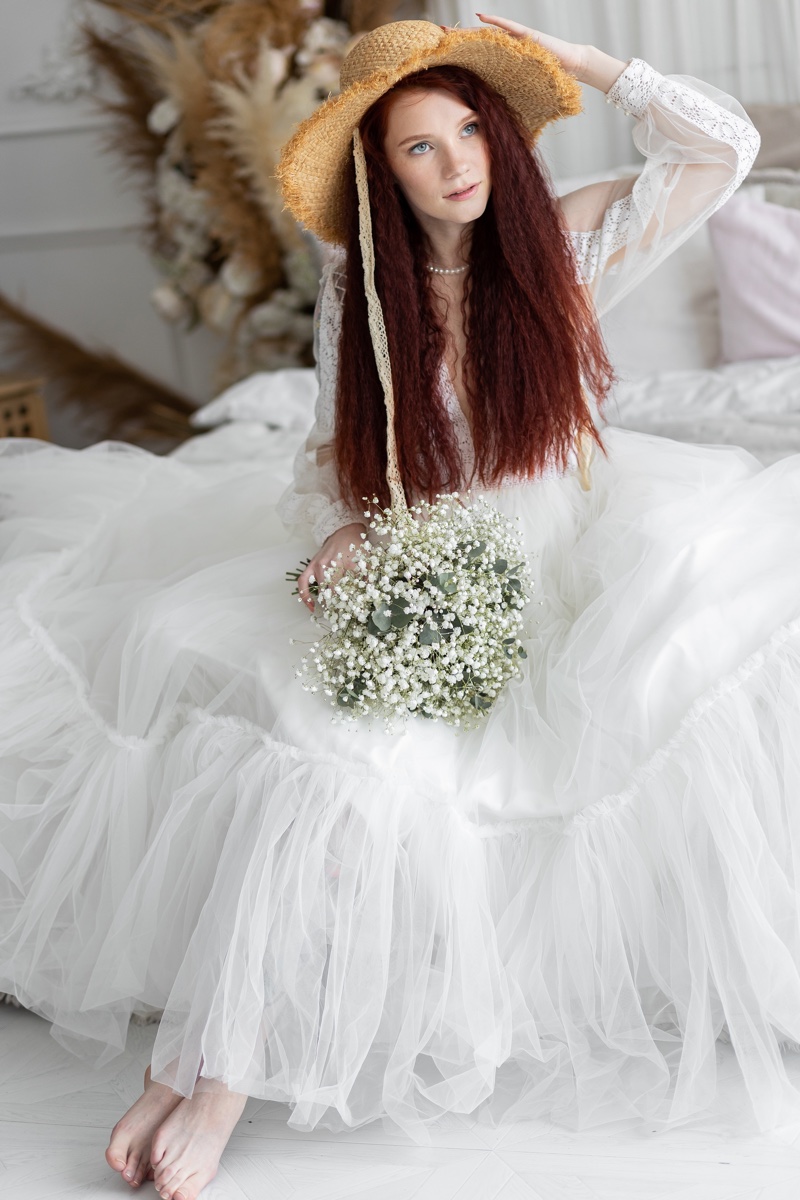 The term modern boho bride is frequently employed to evoke a sense of individuality and a relaxed, carefree atmosphere, and for a good reason. The contemporary bohemian bride celebrates individuality, freedom, and creativity. Comfort and feeling confident are at the top of her list.
She naturally has a boho or eclectic aesthetic and is drawn to natural, effortless beauty. She wants to look like herself on her wedding day and will sacrifice trends to showcase her individuality. She usually opts for simple yet unique and meaningful elements in her wedding celebration.
You could call her the sentimental type. She isn't married to tradition but attached to anything that makes her feel like the best version of herself. Sounds like you? Great, keep reading.
Choosing the perfect dress is one of the most important decisions a bride-to-be will make. With so many options available in the market, the task of selecting the ideal choice can prove to be overwhelming. However, rustic wedding dresses are the perfect match if you are a modern bohemian bride looking for a wedding dress that reflects your free-spirited and effortless style.
Bohemian, boho, and rustic all align with each other. Like puzzle pieces, they complement and complete each other. You may have heard the terms used interchangeably. So, what should you be on the lookout for if you are shopping for rustic wedding dresses? Two words, natural and comfortable.
Embodying the Free-Spirited & Timeless Bride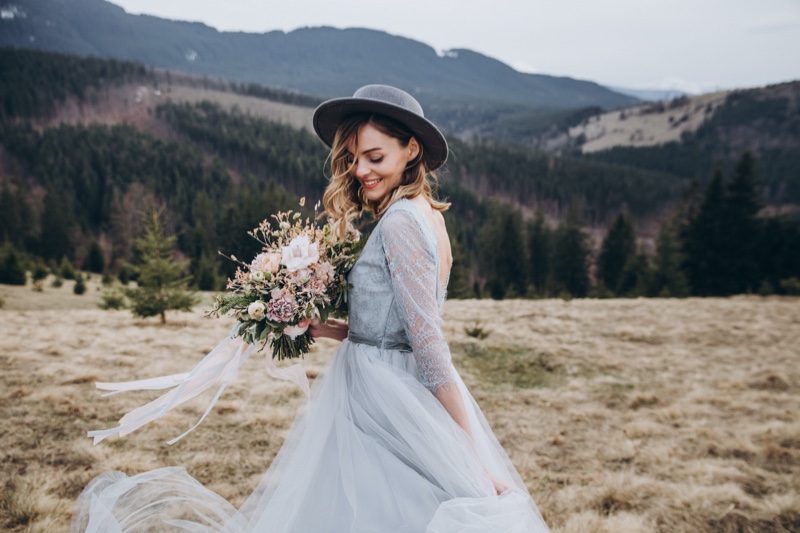 A boho rustic wedding dress tends to be characterized by its natural and organic aesthetic, flowy and relaxed silhouettes, and comfortable fabrics. Think natural fabrics like cotton laces and silk that moves with the wind. Imagine that nostalgic feeling of walking down a rug-lined altar under giant oak trees and the wind playing with your dress.
It's ethereal and romantic. A rustic boho wedding dress will guarantee that your photos look incredible, whether poised or candid. Rustic wedding dresses tend to have a relaxed, bohemian feel, with simple cuts, delicate embroidery, and delicate beading.
With their relaxed, natural, and organic aesthetic, these dresses embody the free-spirited and laid-back spirit that many brides today look for on their wedding day. Many rustic wedding dresses feature vintage-inspired elements, such as long sleeves, high necks, and delicate lace.
You know, the kind of dress that looks timeless, like your mother could have worn a version of it. This is the draw of a rustic, bohemian wedding dress. It never goes out of style. Why? Because the ethereal, comfortable, and individual style is an enduring classic.
Modern bohemian brides are trailblazers, and so they choose styles that embody their untamed spirit. Their favorite words are usually comfort and ease.
The secret to choosing a boho rustic wedding dress is to stick to soft cotton laces and natural silk fabrics. Another feature that makes a wedding dress look instantly rustic is an option for either a nude or champagne-colored liner. The darker liner behind an off-white lace creates a beautiful contrast that looks beautiful outdoors.
If wearing a lace dress, the lining allows the intricacy of the lace detail to shine through. Adding boots, or natural-colored shoes, that match the outdoors also vibes well with a rustic wedding dress. It just works and works beautifully and seamlessly.
We've mentioned flowy dresses as being synonymous with the rustic style wedding dress, but this is not the rule. Fitted lace dresses also work for this theme. Again, the most crucial factor is choosing a fitted dress with intricate lace detailing and then opting for a contrasting lining color.
Planning Your Rustic Wedding: Celebrating Love & Individuality with Natural Style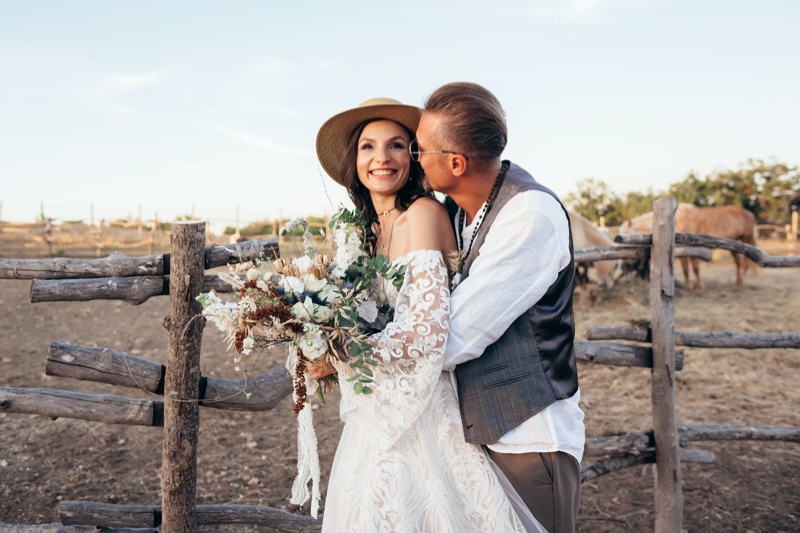 Now that you have some top-notch boho rustic wedding dresses to choose from have fun planning your rustic wedding. The main takeaway to consider when planning your rustic wedding is that this type of wedding is a beautiful, natural celebration of love and commitment that stays on your terms and is done your way.
Rustic weddings are the epitome of a relaxed, outdoor celebration. With an emphasis on nature and simplicity, they provide the perfect backdrop for a wedding that is both elegant and intimate. For many modern brides, this type of wedding is the ideal way to express their individuality, creativity, and free-spiritedness.
Rustic-style weddings frequently occur in the countryside, barns, or other outdoor venues. These styles of weddings can also be done in indoor spaces, from industrial-type places to traditional settings. When doing an indoor venue, the focus is heavily placed on accessories.
You can bring loads of greenery, wood accents, and natural elements to perfect an indoor rustic wedding. The focus should be on keeping the style in alignment with your style. Rustic weddings are charming and intimate events that are perfect for the bride who wants to embrace nature and the countryside on their big day.
Both bohemian and rustic are about creating an atmosphere of relaxation and comfort, where the bride and her guests can create a memorable experience that feels true to her.