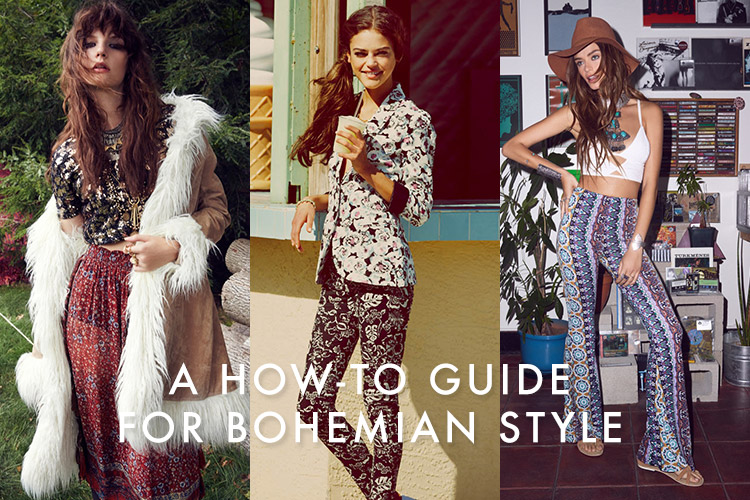 When it comes to wearing bohemian style, it can be quite daunting. Free-spirited, 70s inspired and romantic are all words to describe bohemian fashion. But how can you bring those things into your everyday wardrobe? While we all may not want to look like we just got back from a music festival, there is nothing wrong with adding some whimsical style to your outfit. From accessories to clothing, we put together some tips that will help you wear bohemian style below.
Bohemian Style Inspiration
Layering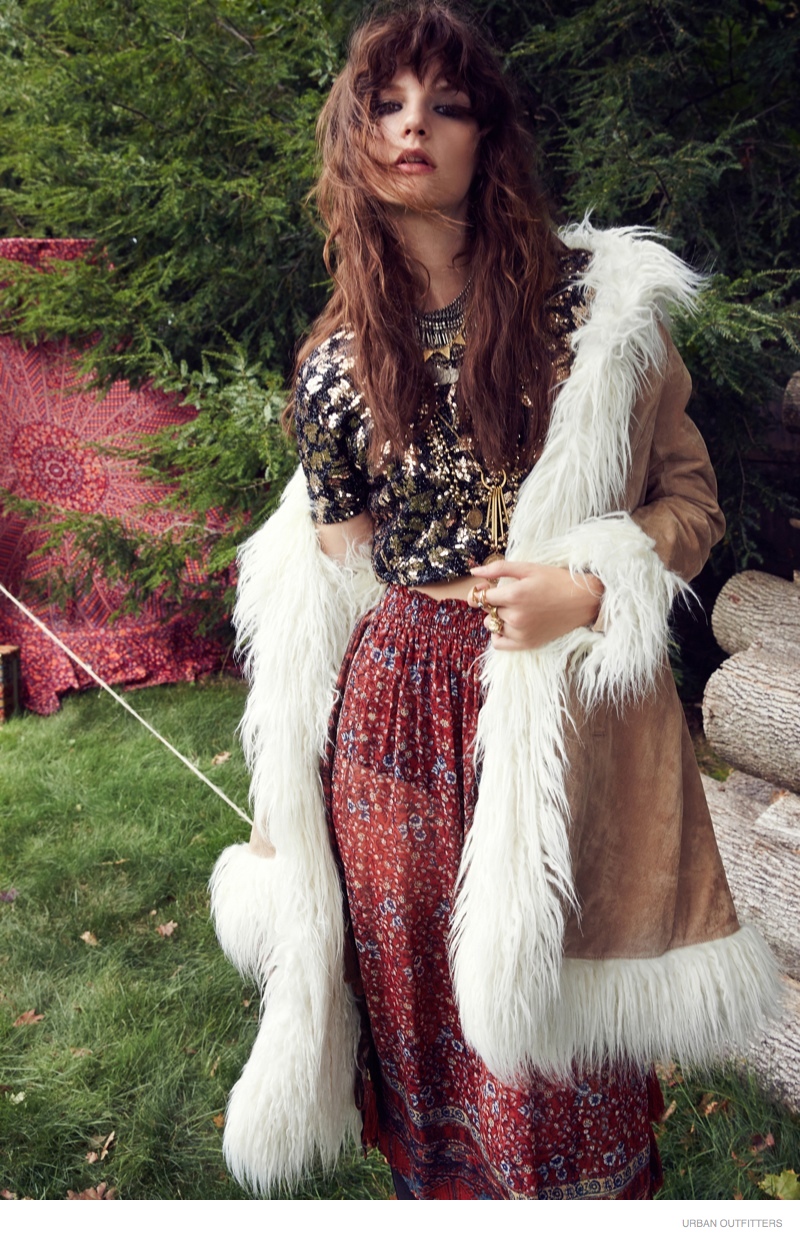 Layering is key for bohemian style. Think about long skirts, relaxed blouses and flowy pants. Top it all off with a richly brocade adorned coat for the ultimate bohemian look. It is not only about your clothes but jewelry and accessories as well. Longline necklaces, glittering rings and wide-brimmed hats will have you looking like a boho dream.
Oversized & Relaxed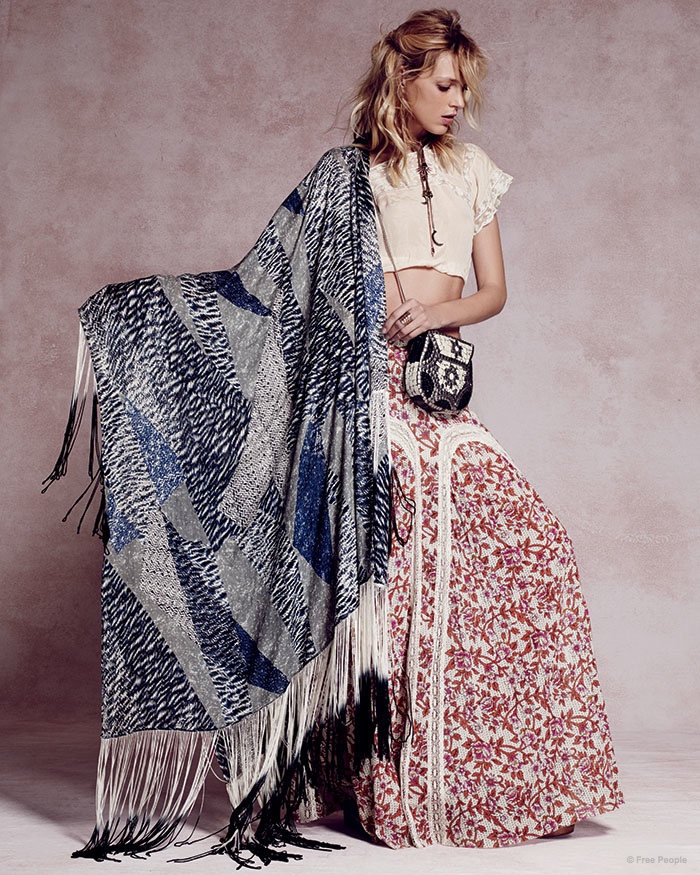 Another key to conquering bohemian style comes down to the oversized silhouette. Although roomy styles can look amazing, make sure you do not look sloppy. So if you wear a relaxed pair of pants make sure to wear with a fitted top or vice versa. Focus on proportion especially if you have a petite frame. Remember that sometimes less is indeed more.
The Flower Crown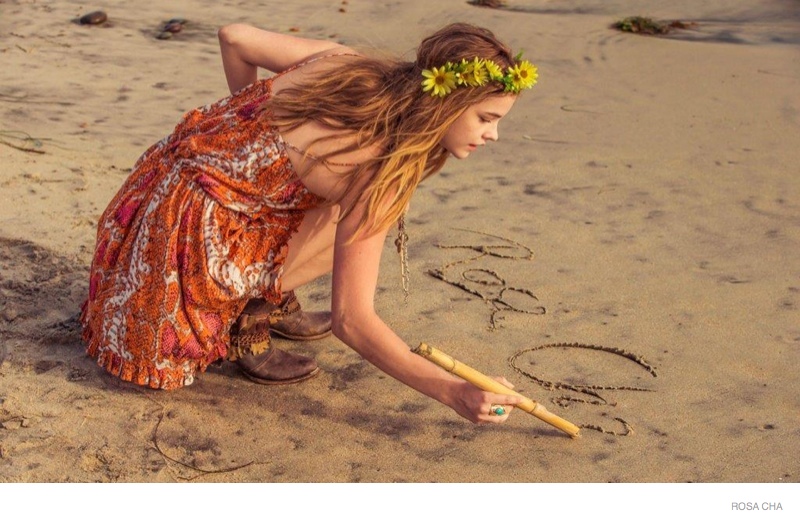 In major part to music festivals and fashion bloggers, the flower crown has now become ubiquitous with bohemian style. This youthful accessory can easily bring some fun to any outfit. And although the floral crown can really take your outfit to the next level, you can easily tone it down for everyday wear. Wear a clip with floral adornment or a floral print ponytail holder to channel your inner flower child.
Statement Accessories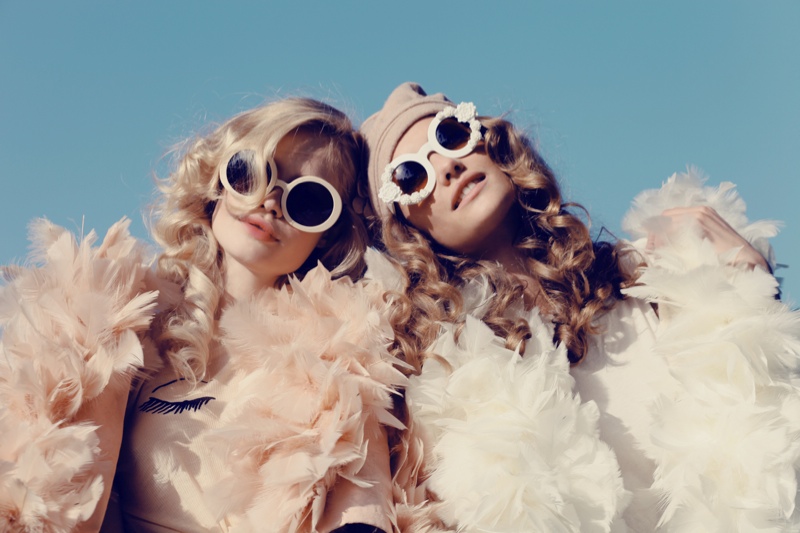 If you want to conquer bohemian style, accessories are the final touch. A retro inspired pair sunglasses or a statement necklace is all you need to bring a little flair to your wardrobe. You can also easily wear a printed scarf to add a pop of color to your look. Switch it up and mix and match for an eccentric look.
Flared Pants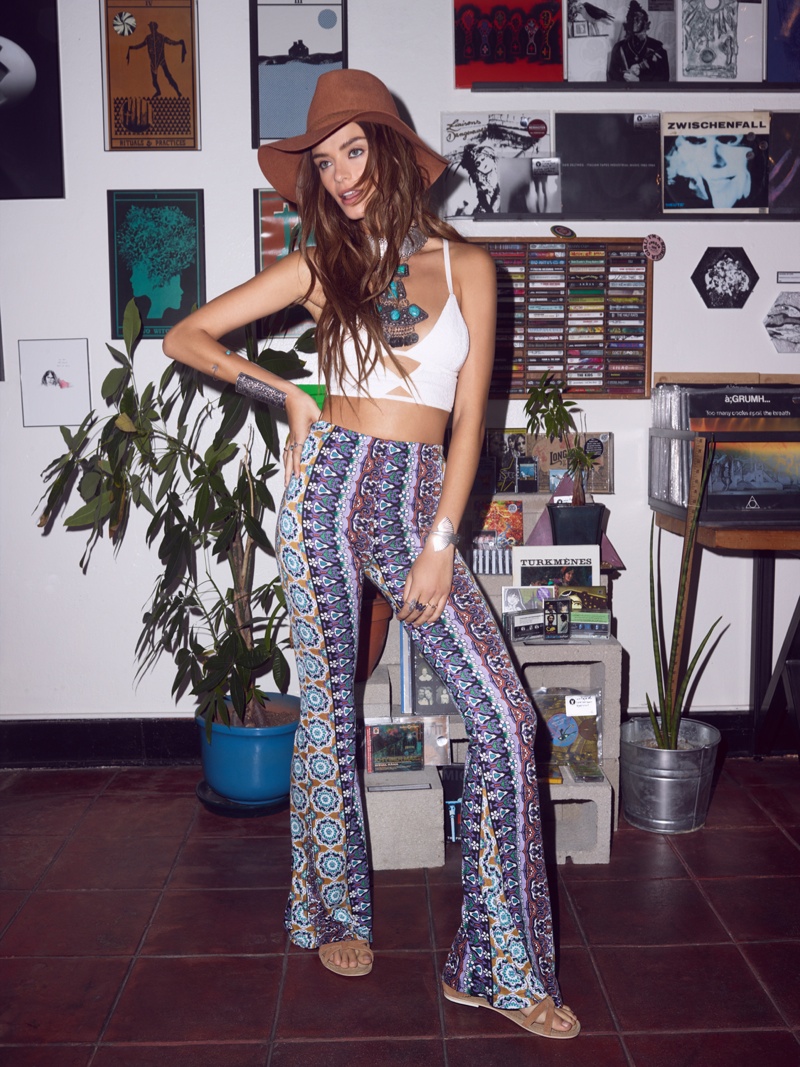 You may think that flare pants should be left in the 1970's, but the style has made a major comeback in recent years. Instead of going for an exaggerated flare, keep it simple with a slight version. Wear it with a dramatic print or keep it simple in a denim pant. The flare style pant goes perfect with a bohemian top or embroidered coat during cooler months.
Fringe Accents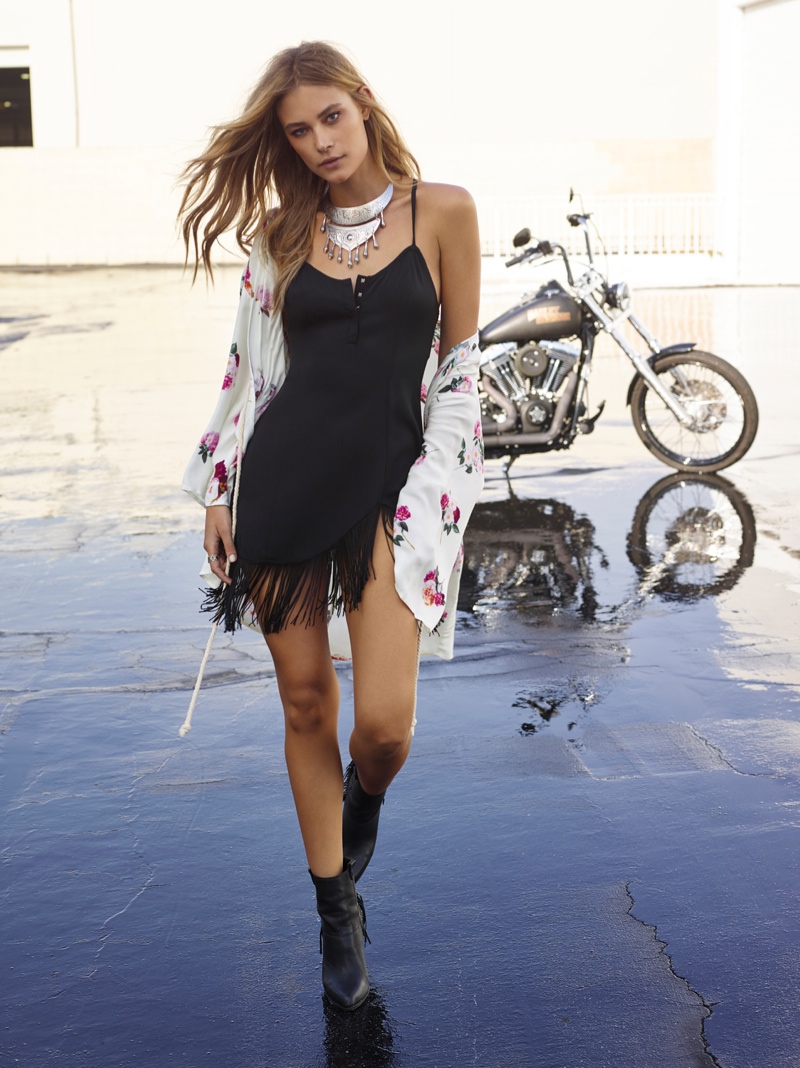 Get ready to show off your playful side by embracing fringe. When worn with a kimono jacket, a fringe dress will certainly make heads turn. If you want a more minimal fringe style, look for a dress with a frayed hemline. You can even look for a bag or boots with tasseled accents.
Think Lace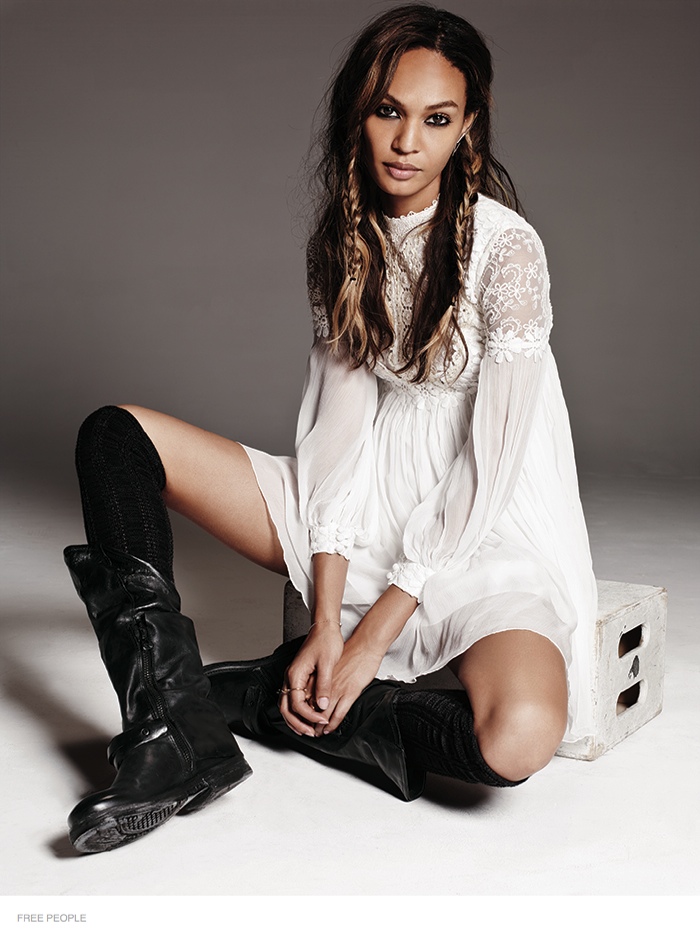 Lace may seem like an old fashion material, but you can make it new again. A simple white maxi dress adorned with lace truly channels a Stevie Nicks inspired look. Or if you are not a fan of dresses, you can find a lace top to show off bohemian style. Add some edge to your lace look with a leather or denim jacket and suede boots.
Scarf Story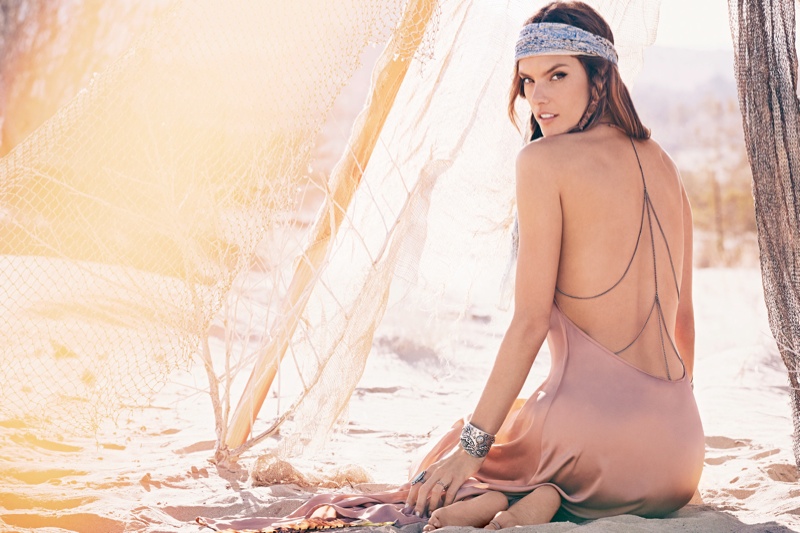 A cool bohemian scarf is one way to bring a touch of pizzazz to your everyday outfit. Instead of wearing a scarf around your neck, wrap it around your head for a seventies inspired look. Not only is it stylish, but it can also cover up a bad hair day. If you don't want to wear a scarf, you can easily tie it around the handle of your favorite bag.
Hats Off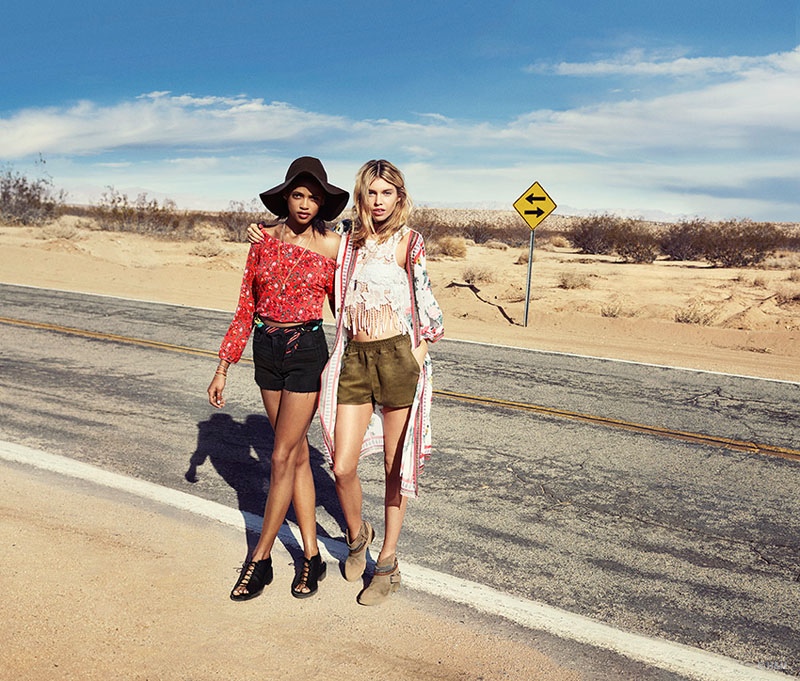 If you're a girl who loves hats, than bohemian fashion is perfect for your. Wearing a floppy hat can not only protect you from the sun, but it can also spice up a simple top and jeans combination. When it is summer a straw hat works well. But for more cooler months and weather, look for a wool or felt style.
Prints Mix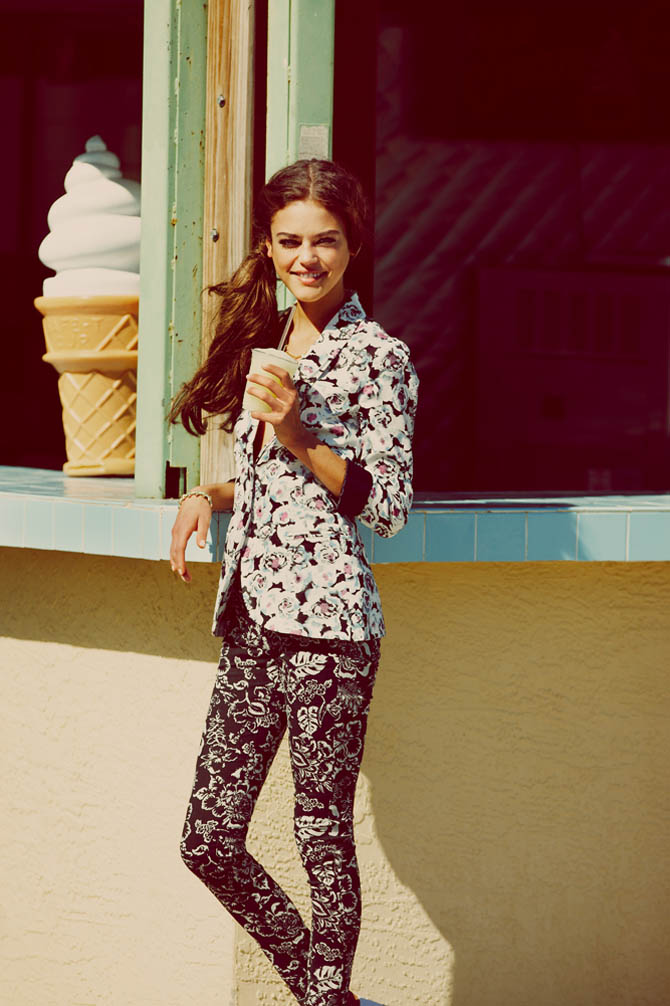 Throw away all the black in your closet, because bohemian style is all about mixing and matching prints. Don't be afraid of color. It can be really daunting to mix prints so take a few tips from us. First, look for patterns on similar scales. So don't mix a huge floral with small stripes. Then, go for a similar color scheme. Pairing hot pink with navy doesn't work but burgundy and navy works perfectly. And when in doubt, just go with your instincts!