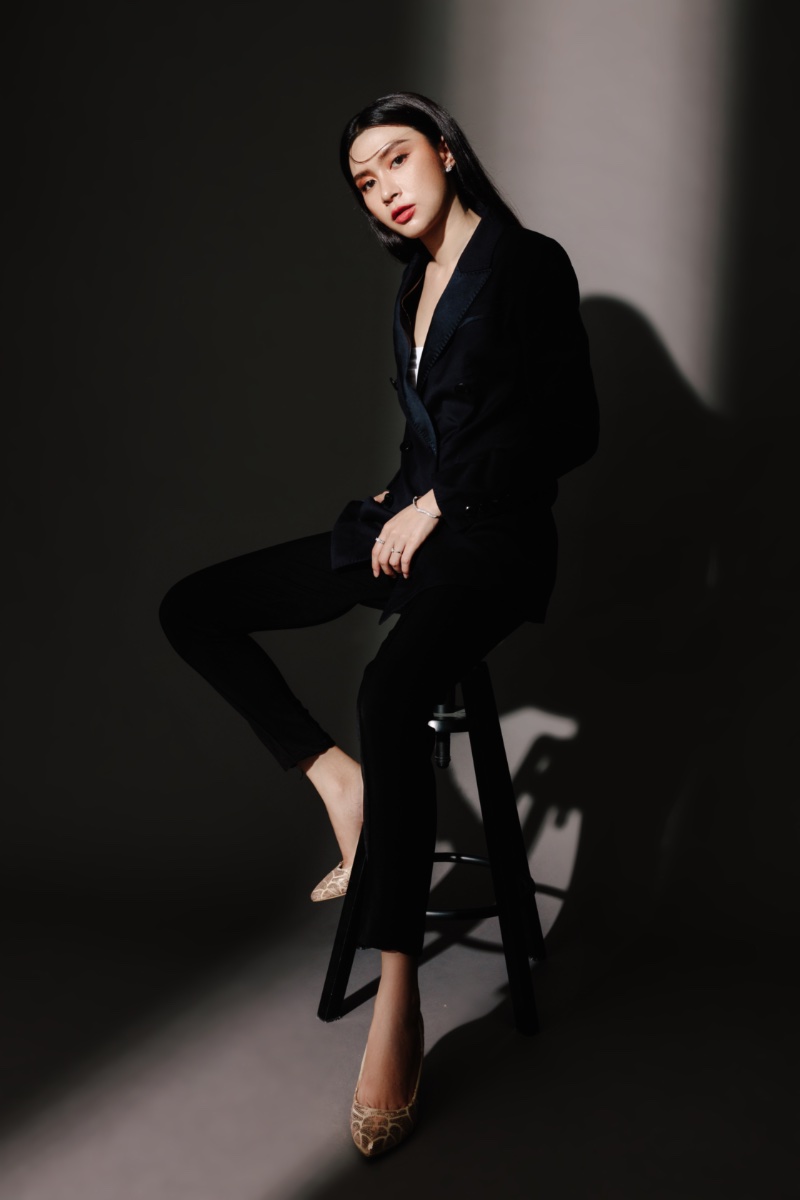 Trousers have come a long way since their inception and have become a coveted wardrobe staple for women due to their versatility. They offer the freedom to dress up or down, making them an ideal choice for various occasions. 
Trousers for women are the ultimate fashion chameleon, whether paired with a blouse or sweater for a polished professional look or dressed down with a t-shirt or tank top for a more casual vibe.
Finding the Ideal Trousers
Selecting the right pair of trousers is about small touches that make a big difference. The fit is the first detail to get right. You want to find trousers that hug your waist and sit comfortably on your derriere. Avoid anything too tight or loose. And remember to double-check the length.
When it comes to fabric, there are many options. Cotton and linen are the go-to choices for laid-back occasions, while wool trousers add a touch of elegance and warmth to your winter wardrobe. Synthetic fabrics such as faux leather or PVC offer a range of textures and finishes to explore.
High-waisted Trousers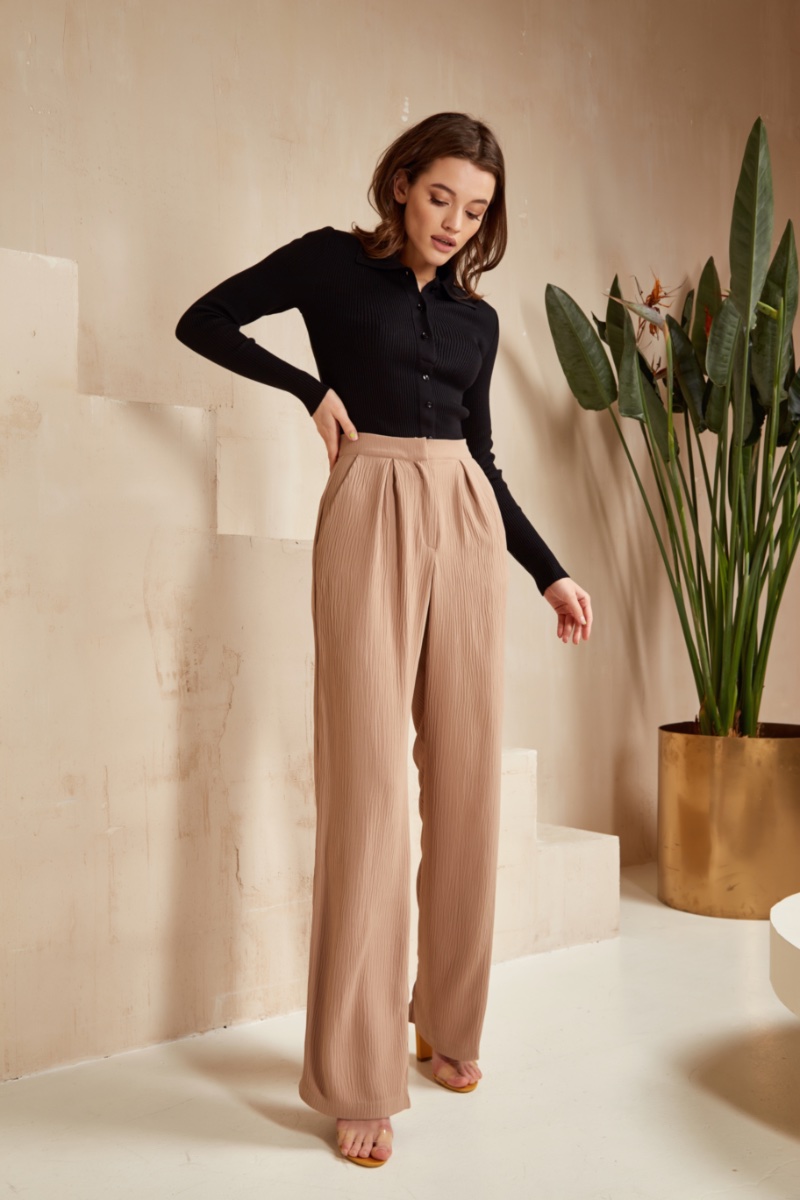 One style that has become increasingly popular in recent years is the high-waisted trouser. These trousers sit at the natural waistline, offer a retro feel, and can be incredibly flattering for women with curves. Style them with a tucked-in blouse or sweater to create a sophisticated, feminine silhouette. 
Add a pair of heeled sandals or pumps to elongate the legs and complete the look. High-waisted trousers complement a simple t-shirt or tank top for a casual vibe. Add a denim jacket or a blazer to create a more layered and textured look, and finish off the outfit with some comfortable sneakers or sandals. 
Wide-leg Trousers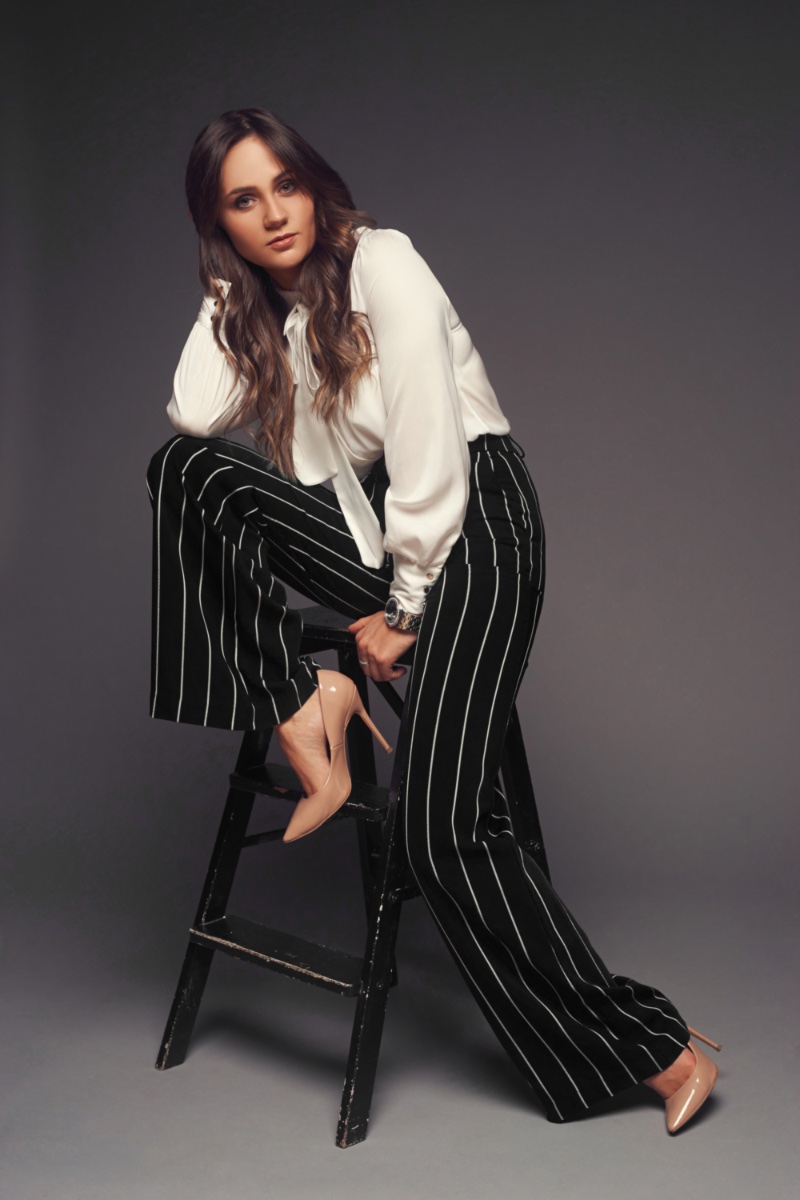 Wide-leg trousers are enjoying a renaissance as trendy pants. These trousers offer a relaxed fit and wide leg, perfect for warmer weather, especially when made from lightweight materials like linen or cotton for added comfort and breathability.
Wear them with a simple tucked-in blouse or t-shirt, highlighting the high waist and creating a flattering and feminine silhouette. Add some heeled sandals or pumps to elevate the look and add a touch of sophistication. For a more bohemian-inspired look, pair your wide-leg trousers with a flowing top or a printed kimono jacket.
Skinny Trousers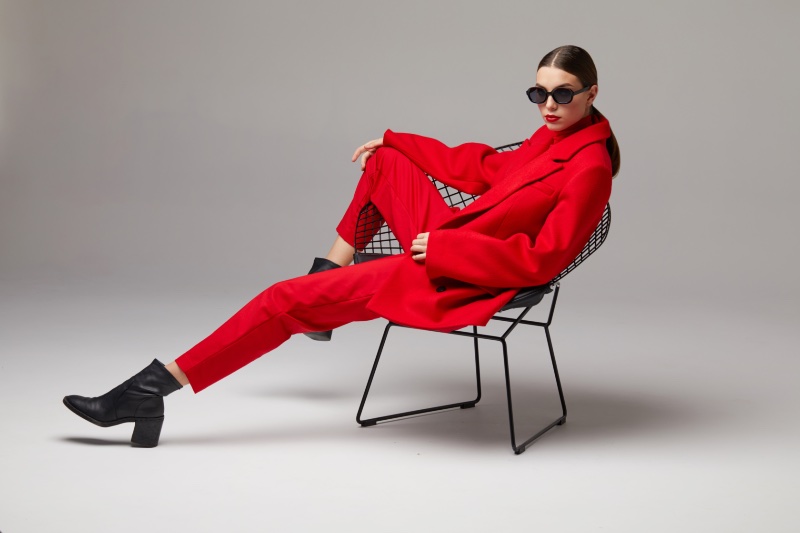 For women with a leaner build, skinny trousers are a stylish choice that effortlessly flatters the body's natural curves. You can dress them up or down depending on the occasion. Pair your slim trousers with a crisp white blouse and a tailored blazer for a professional look.
Wear skinny trousers with a loose-fitting sweater or a simple t-shirt for a relaxed vibe. When it comes to colors and textures, the options are endless.
Pleated Trousers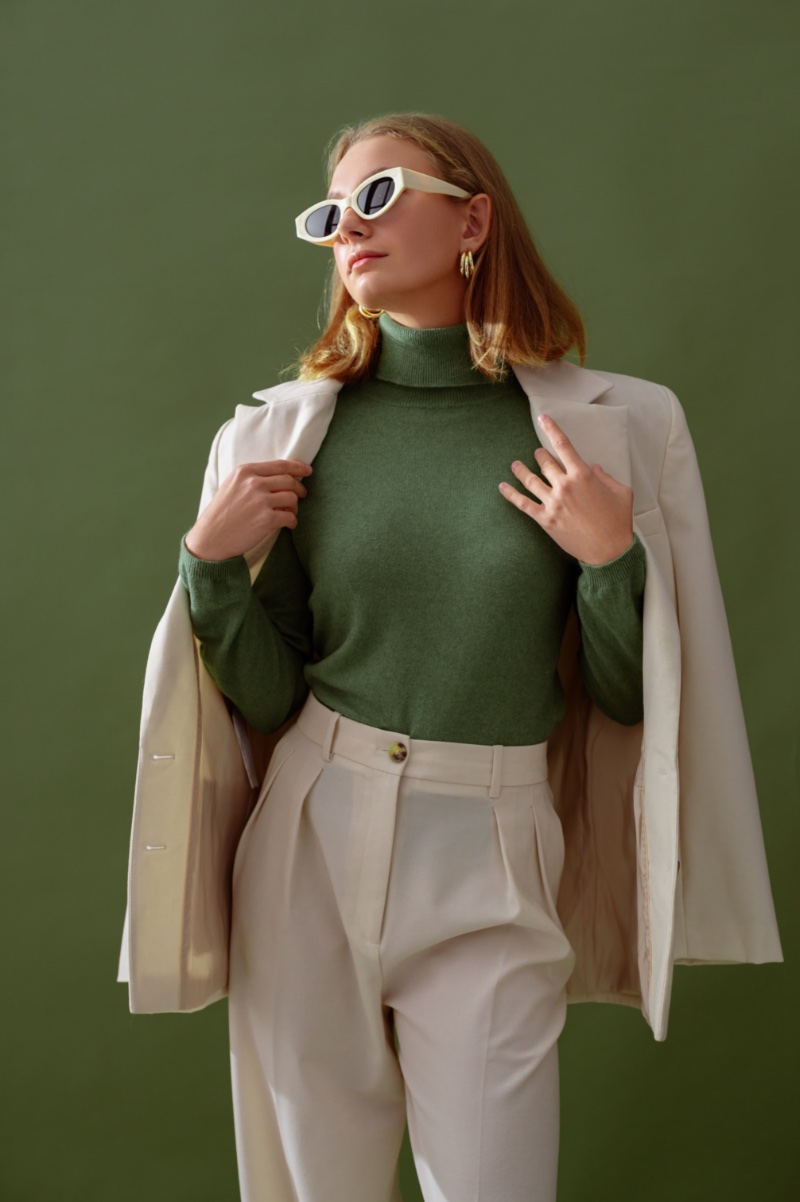 Pleated trousers offer a refined and sophisticated look that is perfect for any occasion. The pleats add texture and depth to the fabric, creating an elegant drape and flattering silhouette. You can dress pleated trousers up with a blouse and heels for a formal event or with a sweater and loafers for a more casual look.
While pleated trousers are typically associated with a more classic and conservative aesthetic, many styles now incorporate modern and edgy elements.
Mastering Color
If you're looking for the perfect pair of trousers, there are plenty of occasions to consider when choosing the right color. For casual outings like brunch with friends or running errands, go for neutrals or brighter and bolder colors like red and yellow or soft pastel shades like lavender or baby blue. 
For a special night out, you can never go wrong with timeless black or luxurious jewel tones like emerald green, ruby red, or sapphire blue. And during the fall and winter months, earthy tones like olive green and terracotta provide a cozy, warm look.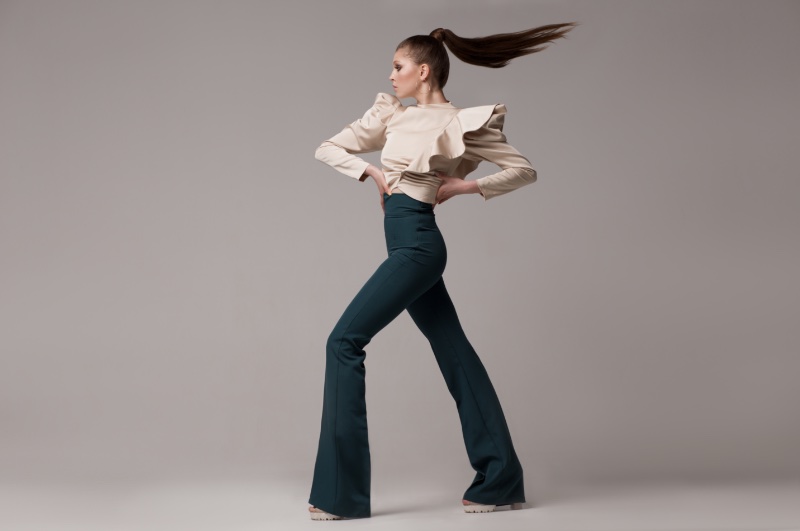 Regarding work, it's essential to consider your workplace's dress code. For a professional and polished look, classic neutral colors like black, navy blue, or dark gray are the way to go. However, if you work in a more creative industry or with a relaxed dress code, you can incorporate brighter colors like a rich burgundy or forest green into your work wardrobe.
Just be sure to use your best judgment and make sure your outfit still looks professional and appropriate for the workplace, especially during formal settings like client meetings and interviews. Remember, versatile neutral shades like black, white, beige, and gray work for almost any occasion.
But most importantly, choose colors that make you feel confident and comfortable, no matter the occasion.
Final Words
The versatile trouser is a timeless staple in fashion. Women's trousers are essential to any wardrobe and can be dressed up or down for any event. The possibilities for women's trousers are endless, making them a fashion staple that adapts to any situation. Trousers are a wardrobe must-have due to their versatility and timeless appeal. Following these tips, you can find the perfect pair of trousers that suit your style and needs.