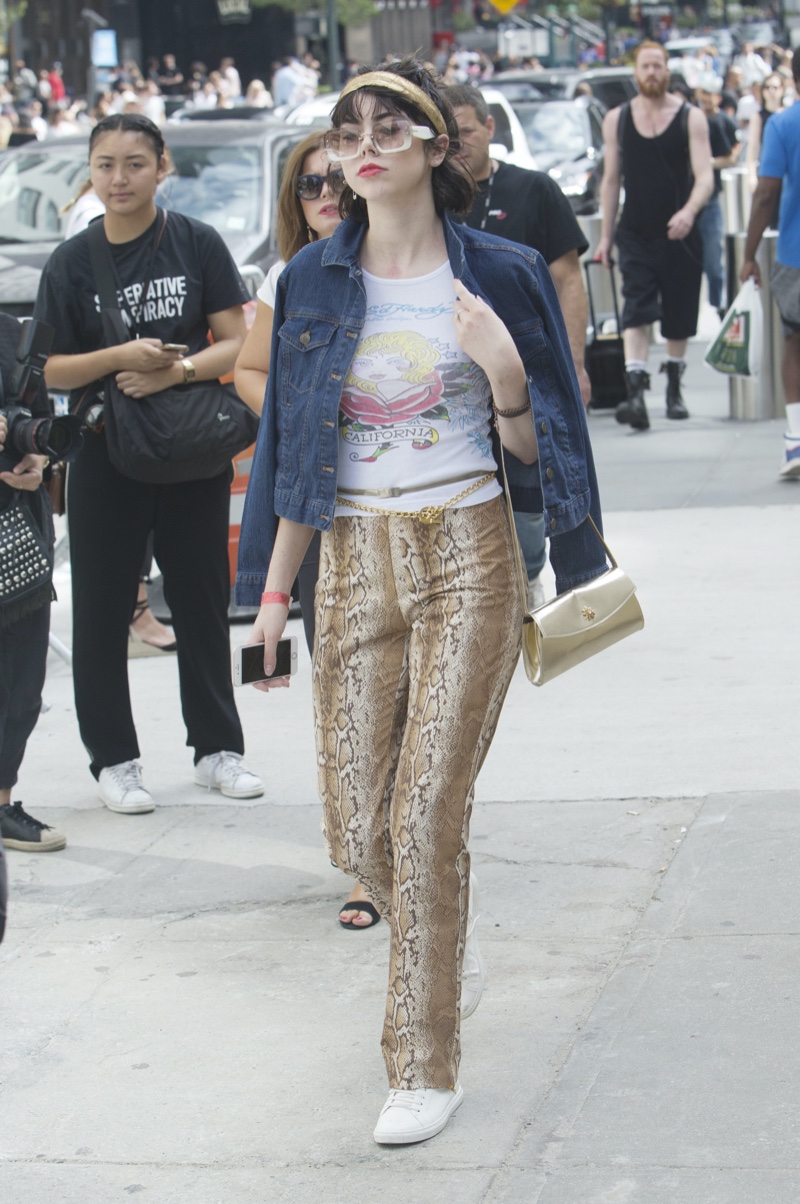 You've got your favorite graphic tee, and you always wear it. There's nothing wrong with that. In fact, it's a great way to express yourself. But what if you have more than one favorite? Or what if you want to try on something new? Luckily, many different women's graphic tees are available. They come in different shapes and sizes.
People like them because they can say a lot about who you are. They can also help people understand your interests or personality by looking at them. Here's how you can get a graphic tee to express anything and everything.
Why Graphic Tees Are a Crucial Part of Your Wardrobe?
Women's graphic tees are a quick and easy way to express yourself. Whether you're looking for a pop culture or music-themed tee, sports-related graphic tee, or something else, there is bound to be one that suits your interests.
You don't have to worry about trying different outfits before going out in public because graphic tees work well with almost any ensemble. Graphic tees are stylish and playful. They come in all different styles, so whether it's bold colors or minimal designs, they'll ensure that everyone knows exactly who you are when they see the graphics on your shirt.
Due to such versatility and ease of use, graphic tees have become an unavoidable piece of almost any wardrobe. Moreover, according to verified research, the global graphic t-shirt market is projected to reach $7083.41 million by 2030, so you are bound to get many options.
You can look for good deals on the internet to buy graphic or urban tees. Many online retailers offer great deals on t-shirts. It is prudent to conduct thorough research before purchasing from any online retailer to guarantee the delivery of authentic products directly to your doorstep.
Diverse Pop Culture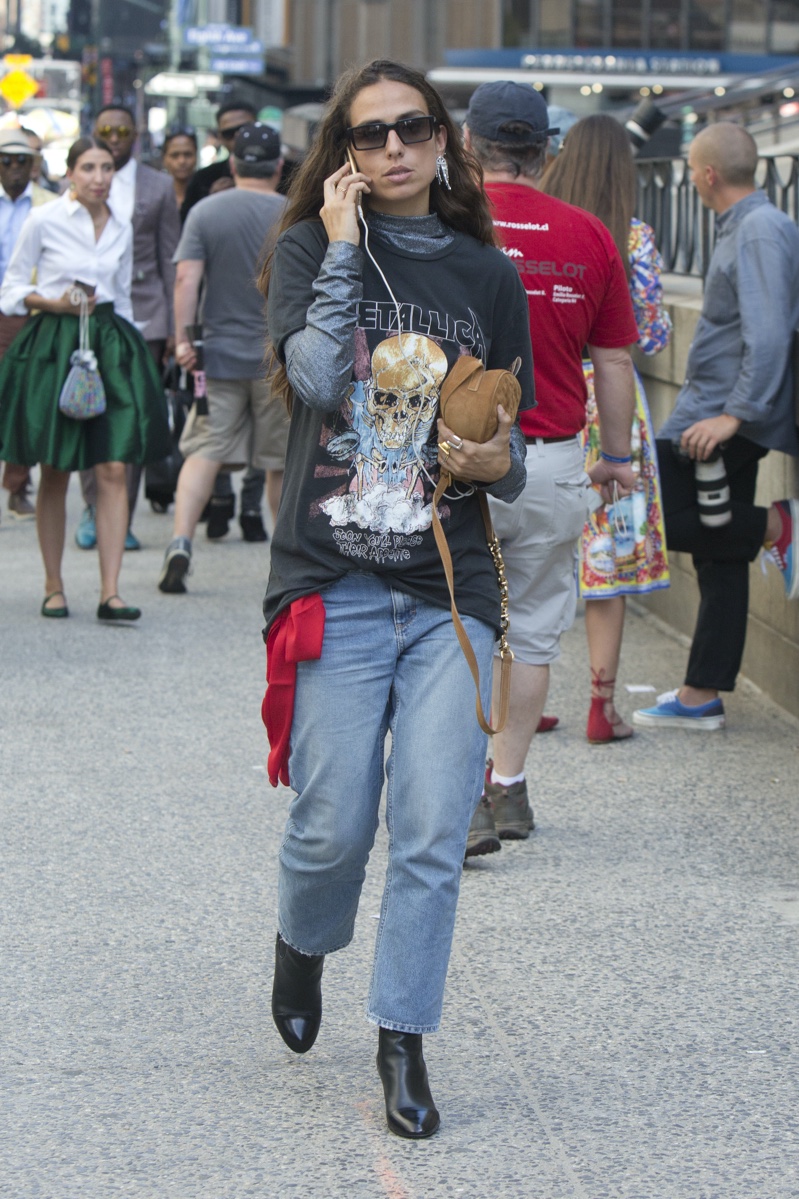 If you're a pop culture fan, there's a tee for you. There's no shortage of options, from your favorite TV shows and movies to musicians and bands. And if you're looking for something more obscure or offbeat? You can find that too.
Pop culture tees are the perfect way to show the world who you are and what matters most in your life. Whether it's Game of Thrones or The Office, there are plenty of options for both men and women that celebrate some of the favorite things from all over pop culture.
It's not just you. Many celebrities also celebrate pop culture by wearing t-shirts featuring other famous people, usually from pop culture. For instance, Kim Kardashian was photographed wearing a t-shirt featuring the pop legend Michael Jackson. Even Rihanna was seen wearing a tee with Princess Diana's face.
Statements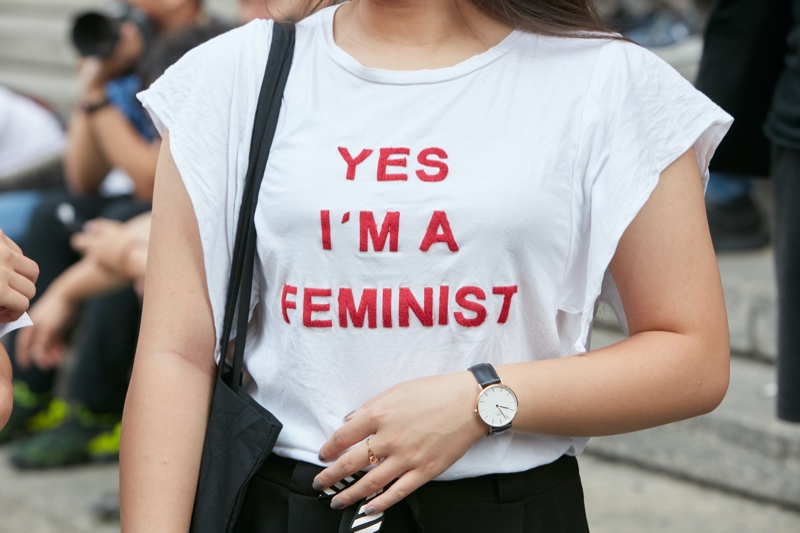 Statements are the perfect way to show off your personality. They can be funny, serious, or just plain weird, and they can be about anything. Whether you're a pop culture or sports fan, love music or science fiction, there's something that will interest you.
If you want to wear something that expresses your feelings about your life or beliefs, the statement tees are perfect for showing off what makes you unique. There are many designs, including funny sayings like "I Don't Like Mondays" and more profound statements like "We Are All Humans."
TV & Movies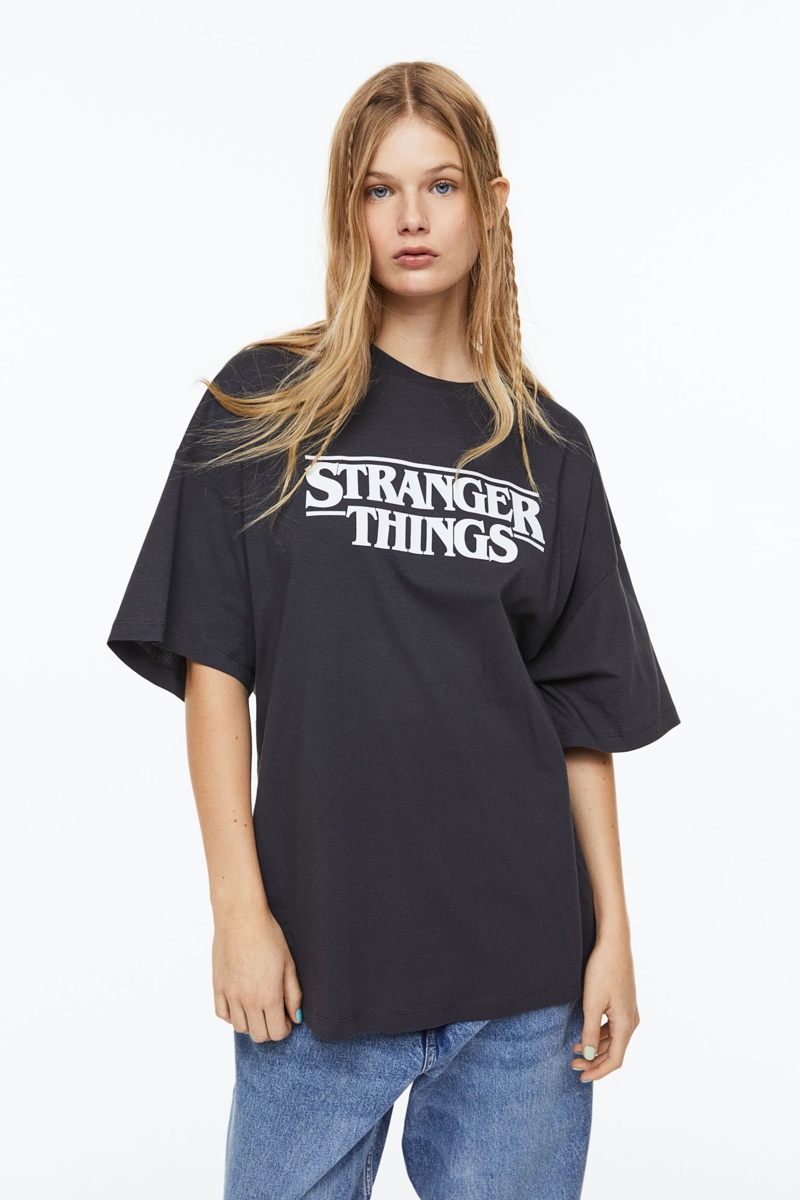 Pop culture references are a great way to show your love for a TV show or movie. Tees with logos from your favorite movies and shows are always popular choices, but if you're looking for something more unique, try one of these:
Quote tee: A quote tee is an excellent way to express yourself in words rather than pictures. Find one that says what you want it to, "Don't blink," "I'm no good at goodbyes," or "Let's go steal an airplane."
Character tee: Show off your favorite characters by wearing them on your chest. There are many options, including Harry Potter shirts, Star Wars shirts, Stranger Things sweaters, and the list goes on forever.
Music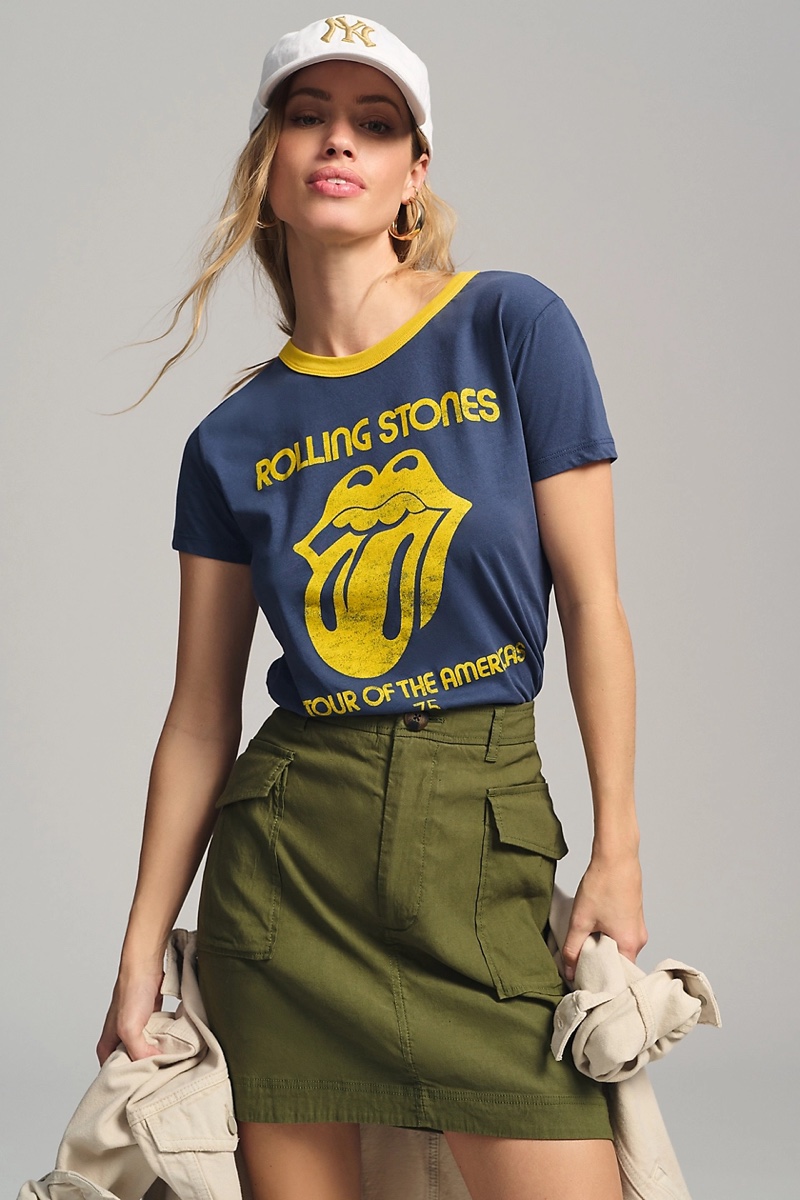 Music-related tees are a great way to show your love for your favorite band or express yourself through your favorite song's lyrics. If you're looking for an easy gift idea, these tees are also great because they can be worn by anyone who appreciates good music.
And if you have someone in mind who loves going to concerts, get one that commemorates their most recent concert experience. It will remind them of their fun time there whenever they wear it.
Sports
Sports fans will love these women's graphic tees. Whether you're a fan of your local sports team or an athlete, there's something for everyone in this category.
Sports teams: Whether you're a diehard New York Yankees fan or want to show off your hometown pride with some Chicago Bulls gear, you can support any team you want.
Athletes: There are many options for athletes or t-shirt colors if you want something that celebrates one of your favorite athletes. The best part? They come in men's and women's sizes so that everyone can get involved.
Events: There are t-shirts celebrating major sporting events like the Olympics and World Cup but also lesser-known competitions like golf tournaments and tennis matches. One of the recent examples is the Soccer World Cup 2022. Before the World Cup in Qatar, Spain sold 2,100,000 t-shirts.
Vintage 90s References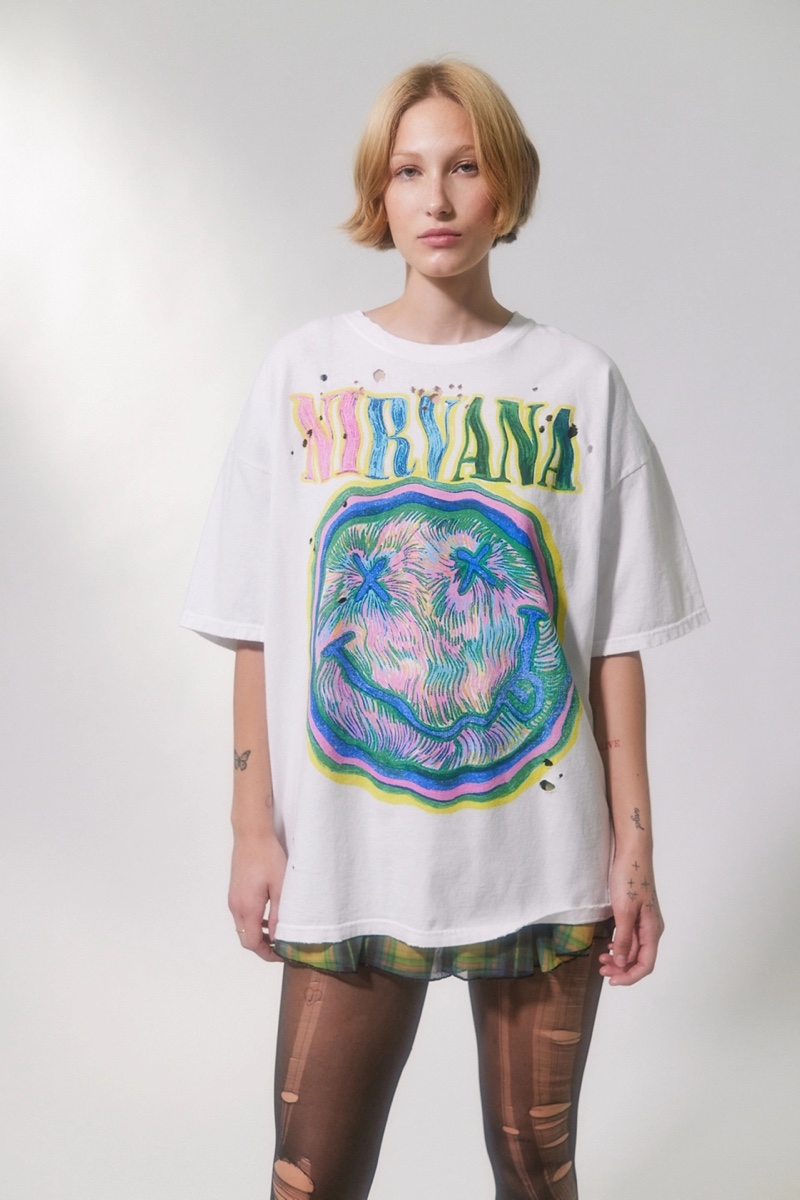 The 90s are back in a big way. It's not just the pop culture references you see everywhere. That era's music, fashion, and general vibes are also returning. If you want to express your love for the decade with your clothing but don't want to go full grunge or industrial rocker, this graphic tee should do the trick.
The key is authenticity. You have to be sure that your reference is authentic, or else it will be less effective. Picture this: you don a stylish tee emblazoned with the words "Oh, that was way harsh, Tai," but let's say you've never seen the iconic film, Clueless. In such a scenario, you'd be missing out on the context of any compliments and on the chance to engage in the endless repertoire of memorable quotes from the film.
Conclusion: Women's Graphic Tees
T-shirts are among the most comfortable and versatile pieces you can have in your wardrobe. They're great for wearing on a hot day, when you want to show off your sense of humor, or when you need something comfortable to sleep in. T-shirts are a great way to express yourself and show your personality.
Women's graphic tees can be screen printed or digitally printed as well. The vibrancy of the color is more in the former, which makes it occupy a market share of 56% as of 2022. We hope our article has given you a better understanding of the different women's graphic tees and their uses. They're not just for young people anymore.