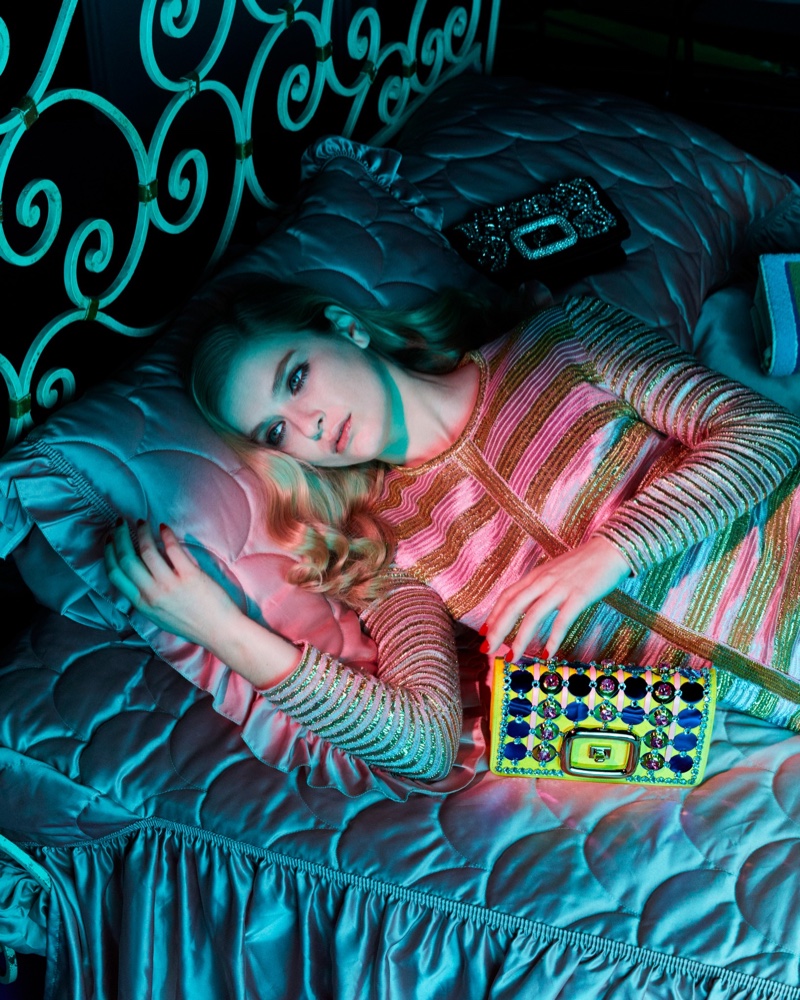 French actress Camille Razat returns as the face of Roger Vivier, posing for the brand's Kaleidochoc campaign, celebrating the Viv' Choc bags. In photographs taken by Marco Cella, the star of "Emily in Paris" can be seen wearing fashions that are both daring and chic, much like the accessory itself. The bag exudes glamorous thanks to different versions.
Roger Vivier Viv' Choc Bag 2022 campaign
A selection includes vivid colors, patterns that make a statement, bejeweled embellishments, and a variety of textures. Camille Razat models the Viv' Choc designs alongside embellished dresses and pieces styled by Alba Melendo. Finishing her look, Elodie Barrat does a flawless job with her makeup, while hairstylist Eduardo Bravo gives her waves with a vintage twist.
Related: Camille Razat Shines in Roger Vivier's Spring 2021 Jewelry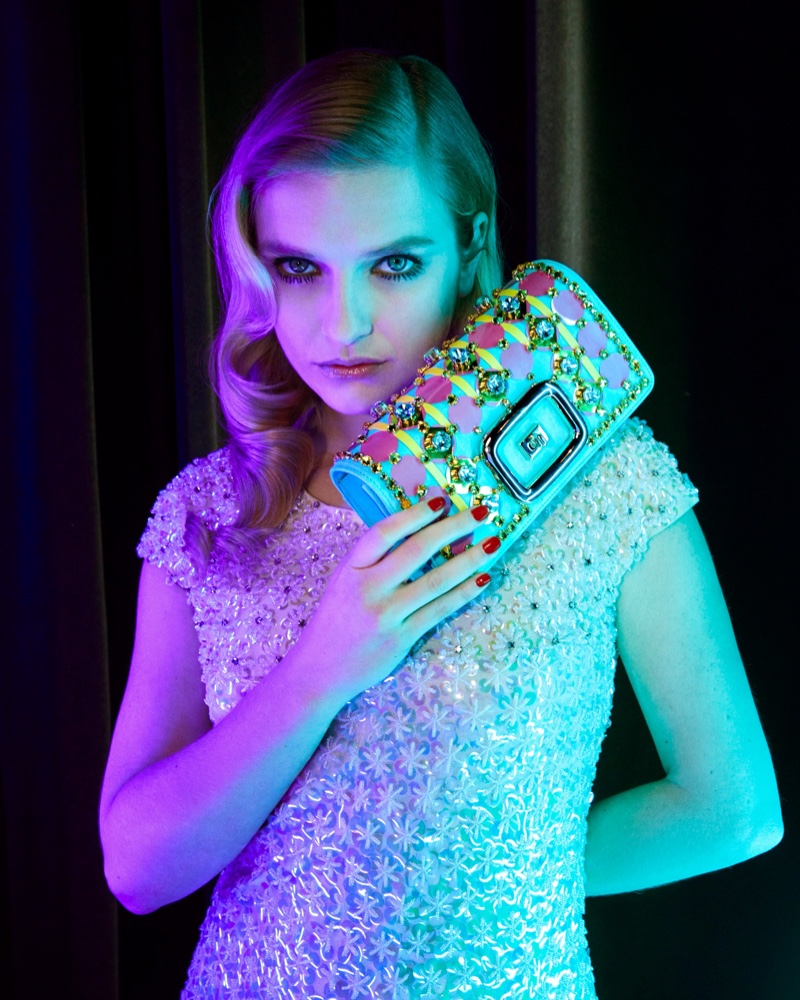 Camille Razat reveals a new facet of the Viv' Choc signature bag, expressing creativity and savoir faire through artisanal crafts. Endless possibilities of colors and textures appear, like a kaleidoscope, constantly changing pattern and sequence.

Roger Vivier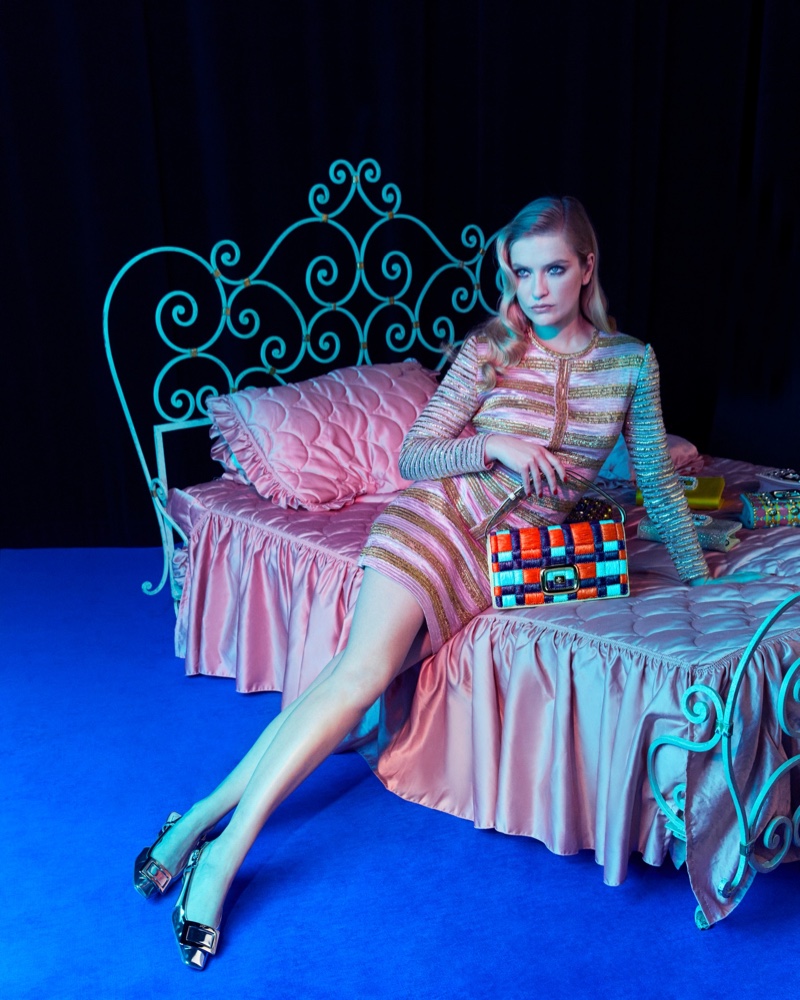 Camille Razat not only appears in photographs, but she also makes an appearance in a short film that is set to groovy tunes and shows kaleidoscope-inspired graphics for a fashionable trip.