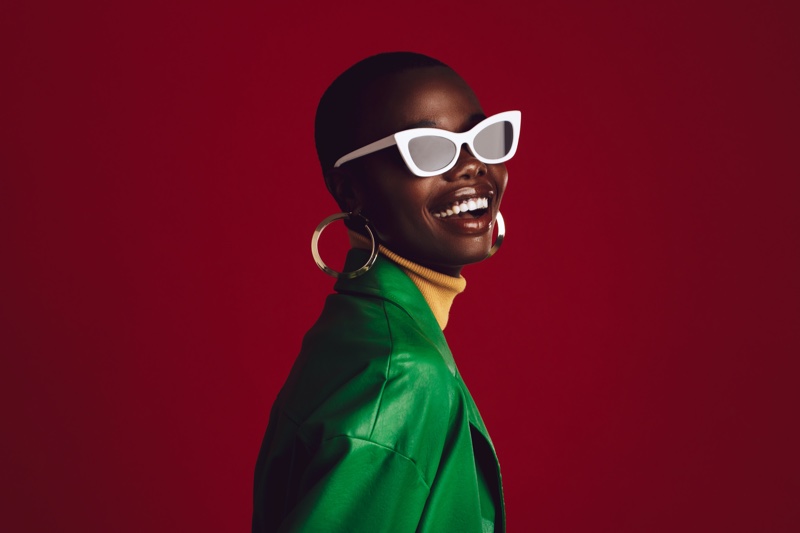 A pair of sunglasses can transform your look from boring to bold, but finding the right pair can be challenging.
One way to find a style that suits you is by using your face shape as a guide. Once you know your face shape, you can find a pair that fits your proportions.
We've got you covered if you aren't sure where to begin. Our guide walks you through how to find your face shape and which sunglasses match it best.
How to Determine Your Face Shape
Your face will fall into one of six shapes. Knowing your face shape can help you with things like makeup placement and sunglasses style.

Oval Face Shape
People with oval faces have balanced proportions. Their faces are longer than wide, with a rounded chin and jawline. You'll find the forehead the widest area on an oval face.
Round Face Shape
Round faces are shorter and wider at the top of the hairline. People with these face shapes have softer features.
The widest part of a round face is the cheekbone area. The jawline and the forehead measure about the same width size.
Square Face Shape
You'll know you have this face shape if you have a strong jawline and wide hairline. The forehead, jawline, and cheeks are the same width, and this face is longer than wide.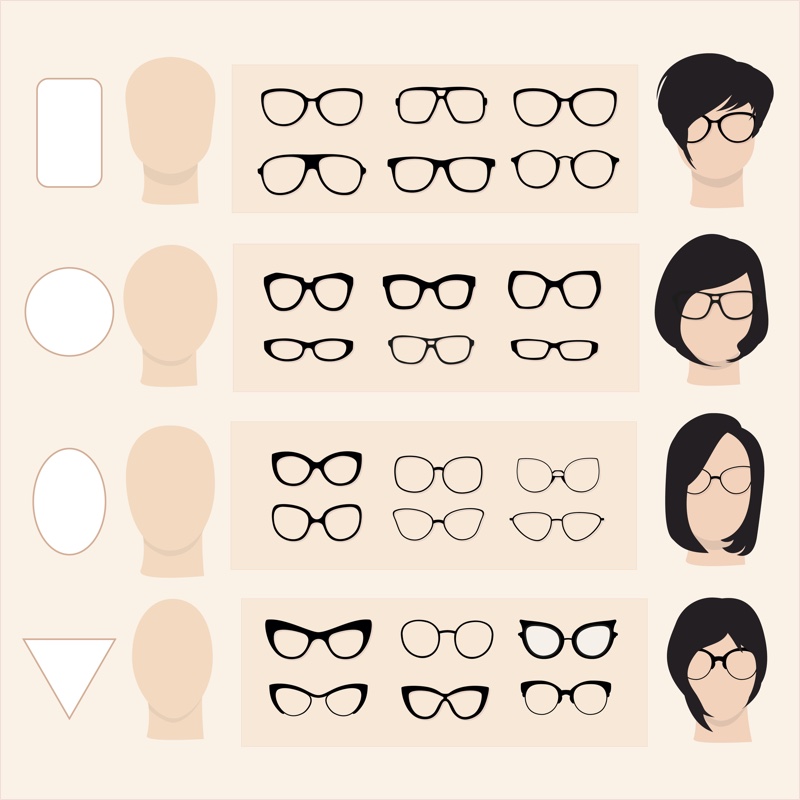 Heart Face Shape
The distinguishing feature of this face shape is the delicately pointed chin. The widest part of this face is the hairline.
Diamond Face Shape
This face shape resembles the heart face but with high cheekbones. These face shapes usually also have a more narrow forehead.
Triangle Face Shape
You can tell if you have a triangle-shaped face if you have a strong jaw that is wider than your forehead. Most people with this face shape have broad cheekbones and a pointed chin.
Sunglasses Types
When you start your sunglasses shopping, you may be surprised at how many choices you have. Sunglasses come in a wide array of colors, shapes, and materials. Anything from boutique shades to wholesale sunglasses will look great and help you change up your look.
When you buy your sunglasses, there are some basic styles that you are bound to come across.
Aviator Sunglasses
This style first appeared to shield a pilot's eyes in the sky. The low, rounded bottom and thin metal frame make for a timeless sunglass look.
Wayfarer Sunglasses
Another classic style developed by Ray-Ban, this shape has a square top with rounded bottoms. Traditionally, this style comes in a thicker acetate material.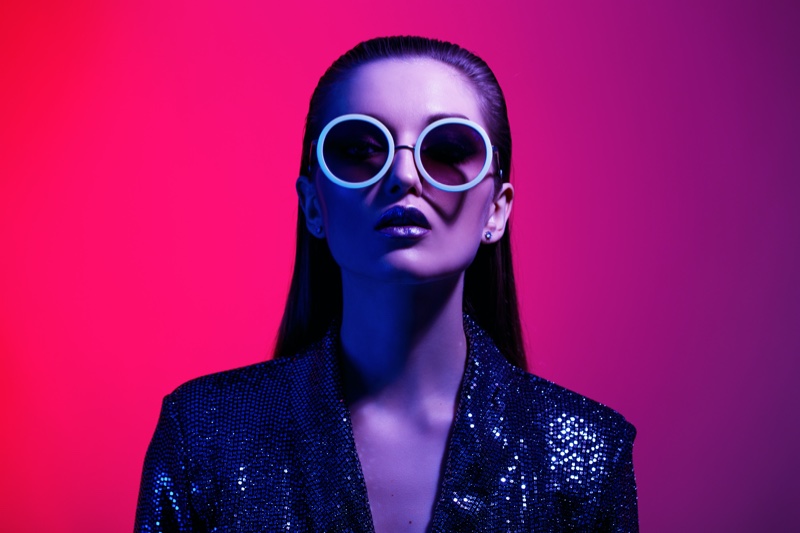 Round Sunglasses
This shape conjures up images of John Lennon and his Beatles band. Thin round sunglasses evoke a vintage feel, while a thicker frame feels more modern.
Cat-Eye Sunglasses
Another vintage shape is the 60s-style cat-eye frame. Almost any face shape can pull off this classic style. You can find cat-eye sunglasses in anything from bold to graceful silhouettes.
The Best Sunglasses for Each Face Shape
If you are looking for some help with finding the perfect pair of sunglasses, using your face shape is an excellent place to start. You can use your sunglasses to balance or highlight different areas of your face.
The following guidelines will point you in the right direction to the sunglasses that will best suit your face.
Sunglasses and Oval Faces
The lucky people with oval faces do well with almost any style of sunglasses. If you have this face shape, have fun with wide and oversized styles.
Don't be afraid to play around with a bold color or texture. Try out a pair of cat-eye tortoise frames or classic aviator sunglasses.
Try to avoid frames that are too narrow or over-embellished. These types of sunglasses can make your face seem even longer.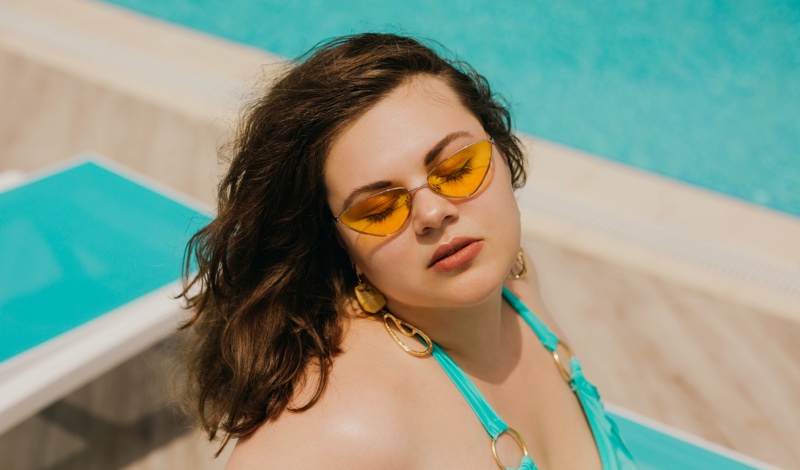 Sunglasses and Round Faces
A person with a round face should try adding some angles with their sunglasses. Clean lines, sharp edges, and anything angular are the name of the game for round-faced people.
A rectangular pair of shades can make your face look longer and thinner. These right angles can add balance to your round face.
For a retro look, shield your eyes from the sun with cat-eye sunglasses. This style can bring attention to your full cheeks and beautiful eyes.
Another tip is to choose a pair of sunglasses that hit above the cheekbone. Anything bigger can overwhelm your face.
Sunglasses and Square Faces
This is another face shape that can handle many styles of sunglasses. Most people with a square face have a strong jaw. Flatter this feature by choosing shades that sit high on the nose, adding length to your face.
Soften your face with a pair of rounded sunglasses. Make sure the frame of the shades is wider than the cheekbones. The size of the eyewear will add balance to your cheek area.
Sunglasses and Heart Faces
People with this face should try sunglasses that are wider than your forehead and wing out on the sides. A rounded bottom frame can add width to your lower face.
Wayfarer sunglasses are a perfect choice for heart-shaped faces. The rounded bottom and winged edges will complement your features beautifully.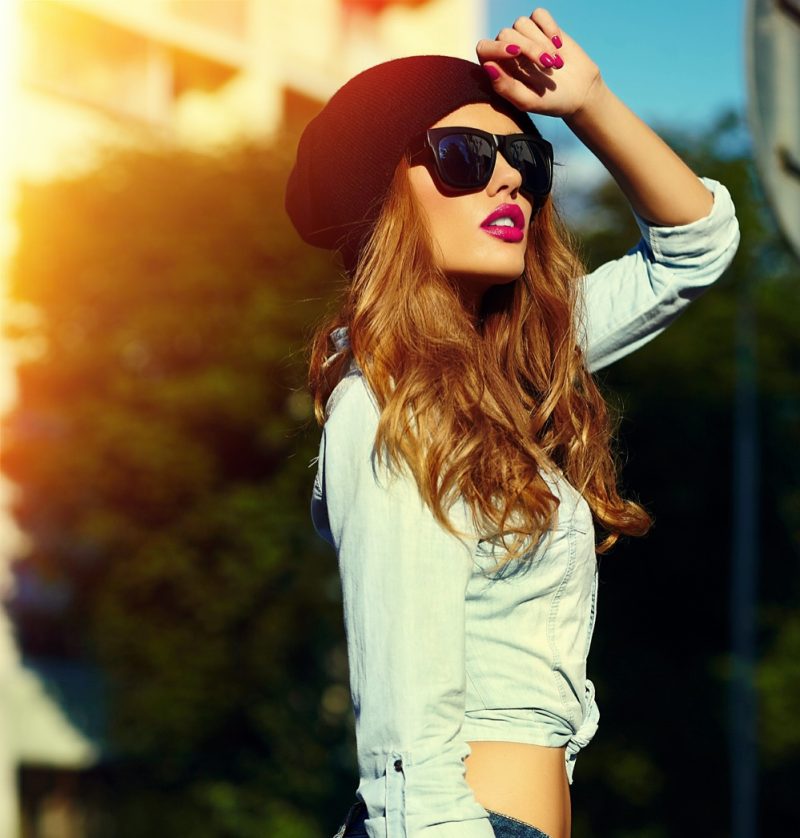 Sunglasses and Diamond Faces
Many shapes of sunglasses work on a diamond face. Try a pair of sunglasses in a cat-eye or rectangular style. The emphasis at the top of the frame will contrast your distinctive cheekbones.
Sunglasses and Triangle Faces
If you have a triangle face, try a pair of cat-eye sunglasses. This shape will add more width to the top part of your face.
Another look you can try is sunglasses with a heavy brow line feature. Choose a pair that is wider than your jawline to keep your face looking balanced.
No Matter What Your Face Shape, Have Fun With Your Sunnies
When it comes to face shape, remember many faces are a combination of different features. Have fun with your glasses and go with those that make you feel like a million bucks.
Once you've found the perfect pair of sunglasses, find an outfit to match your new look. Check out our style articles for inspiration today!