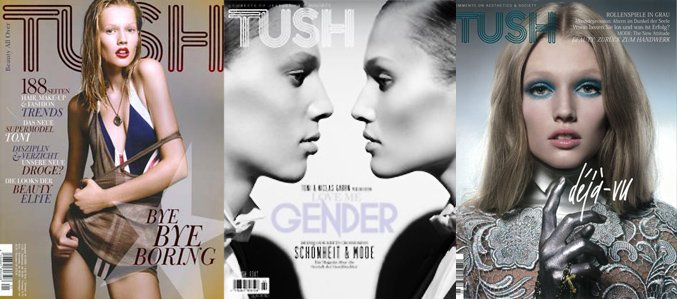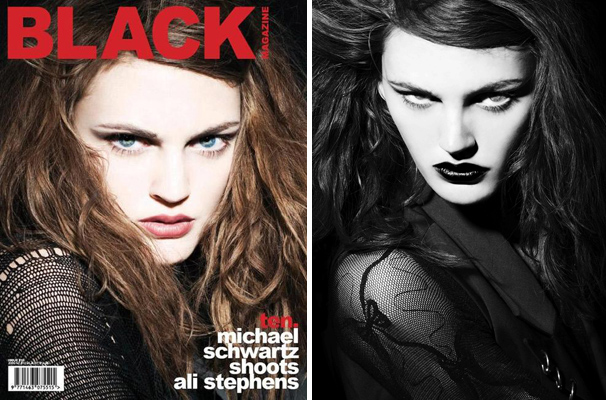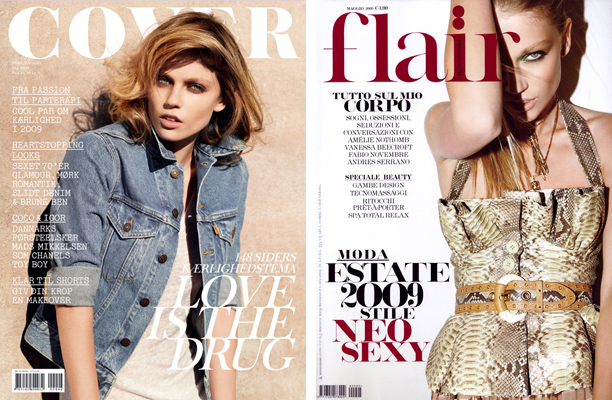 1) The second issue of 2009 marks Toni Garrn's third appearance on Tush magazine. This time she poses along side her brother, Niklas.
2) An intense Ali Stephens for Black magazine #10, photo by Michal Schwartz.
3) And finally, two May covers for Masha Novoselova. The first being for COVER magazine and the second for Italian Flair.